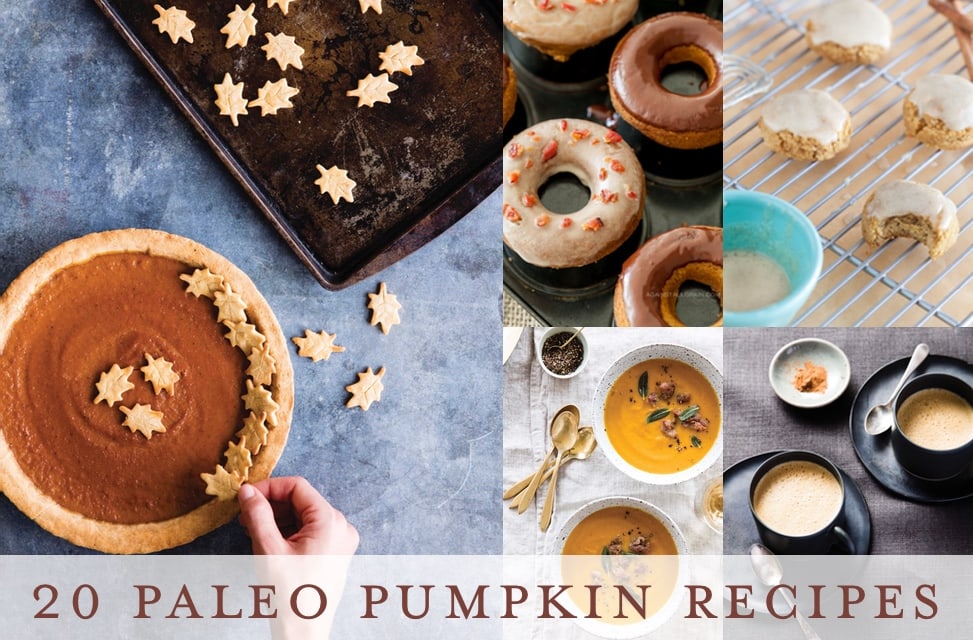 [ssba]
You either love it or you hate it, but every year at this time, pumpkin recipes are published on blogs in earnest. I, for one, love pumpkin recipes, as you will see below. Here is my collection of paleo pumpkin recipes!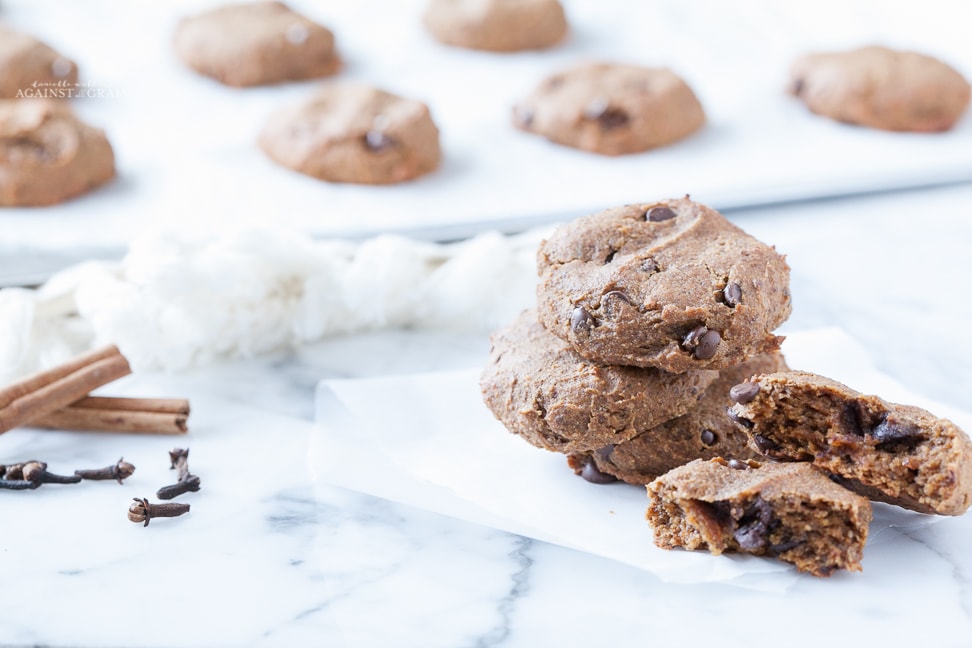 Egg-Free and Nut-Free Pumpkin Chocolate Chip Cookies
These cookies are safe for kids with allergies to tree nuts and eggs, and make a fun and festive school treat!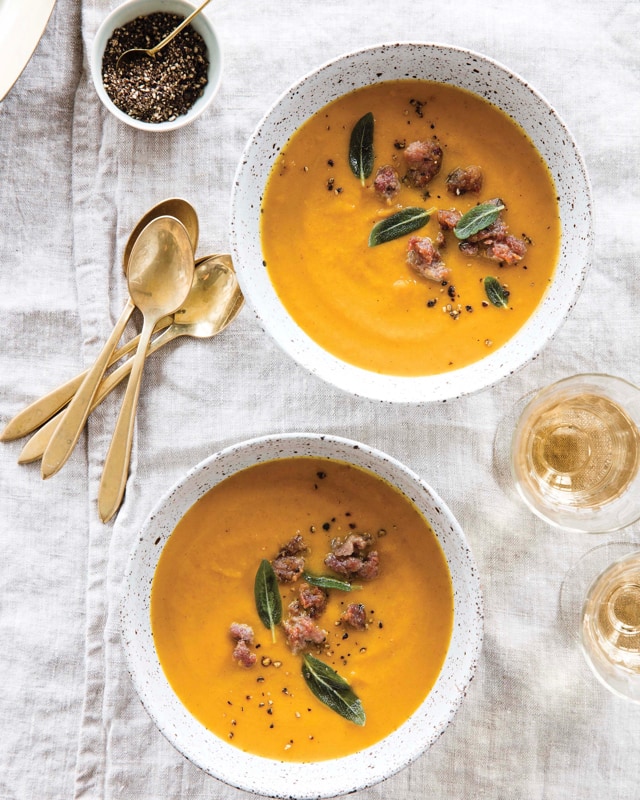 Curry Pumpkin Soup with Sausage and Sage
page 220, Celebrations
My grandmother would prepare a big batch of pumpkin soup for the adults to eat while the kids went out to get their treats for the night, and my mom took on this tradition when we were growing up. is is my rendition of the recipe she has been using for decades.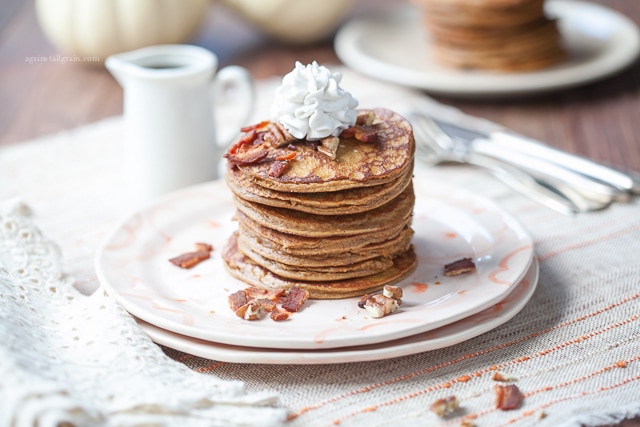 Pumpkin Pancakes with Bacon and Pecans
These Pumpkin Pancakes are quick and easy and delicious during any season! I think they're best on a chilly Autumn morning paired with some tea. The bacon and pecans add the perfect saltiness and crunch needed to make these extra special!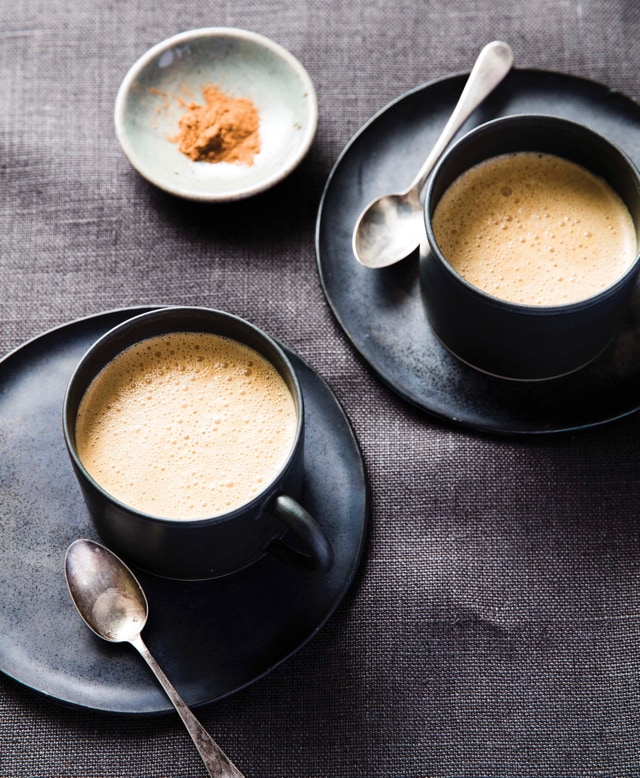 Or page 263, Celebrations
This Pumpkin Spice Latte is a healthier (and better) spin on the PSL you'd find at your favorite coffee shop. This recipe calls for real pumpkin which gives it the pumpkin flavor, orange color, and the extra body and frothiness to this spiced drink. Be sure to watch the instructional video that goes along with this!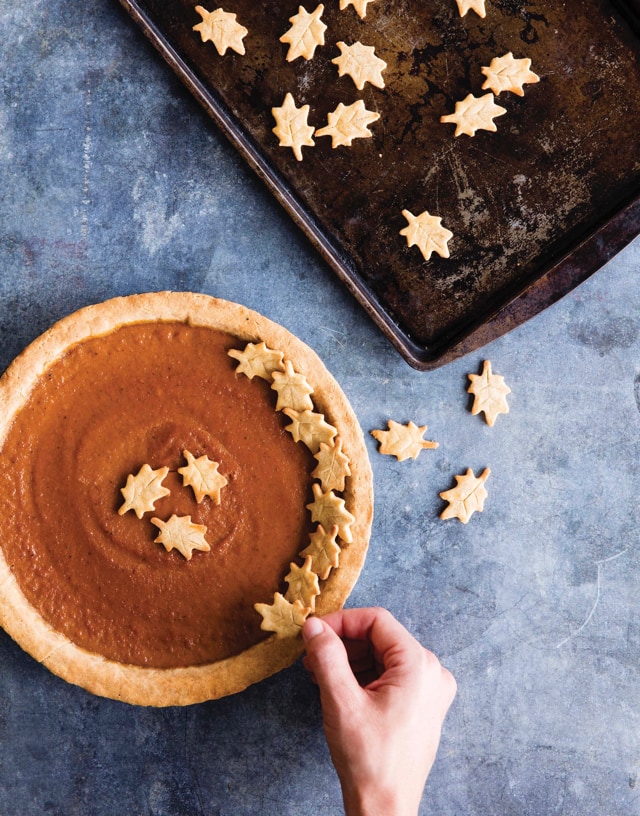 Grain-Free and Dairy-Free Pumpkin Pie
page 256, Celebrations
A Paleo spin on your favorite Thanksgiving dessert! This Pumpkin pie is smooth, rich, and thick and made with real pumpkin. I like to top mine with a generous dollop of whipped coconut cream!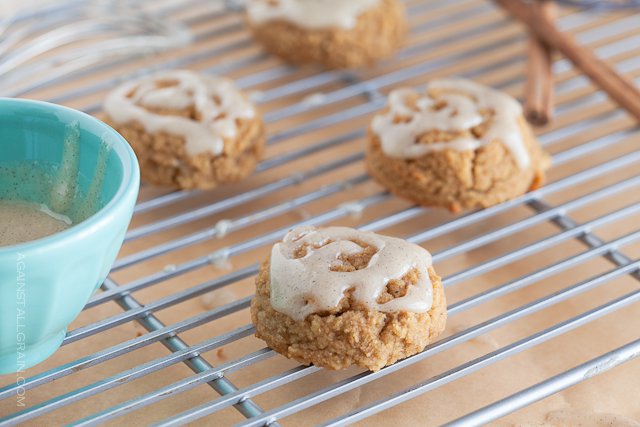 Pumpkin Spice Cookies with Vanilla Cinnamon Icing
I always have a hard time resisting these after I take them out of the oven and drizzle them with the icing. They're sweet, soft, and have the perfect amount of spice.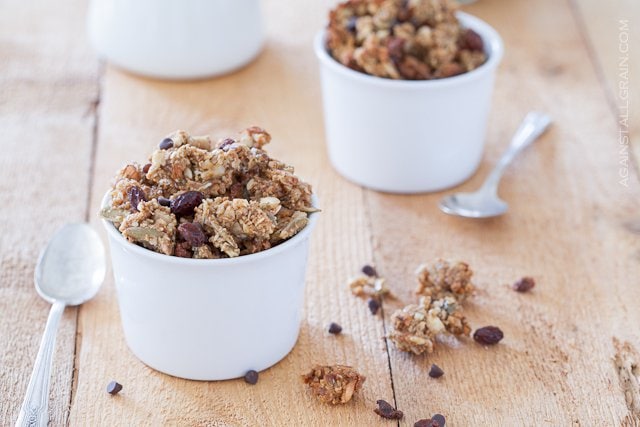 This granola takes on the pumpkin flavor yet changes things up with a nice crunch from the nuts and pepitas. I may be pumpkin obsessed, but I promise you'll love this granola too with some cold almond milk poured over top or sprinkled over some chocolate dairy-free ice cream!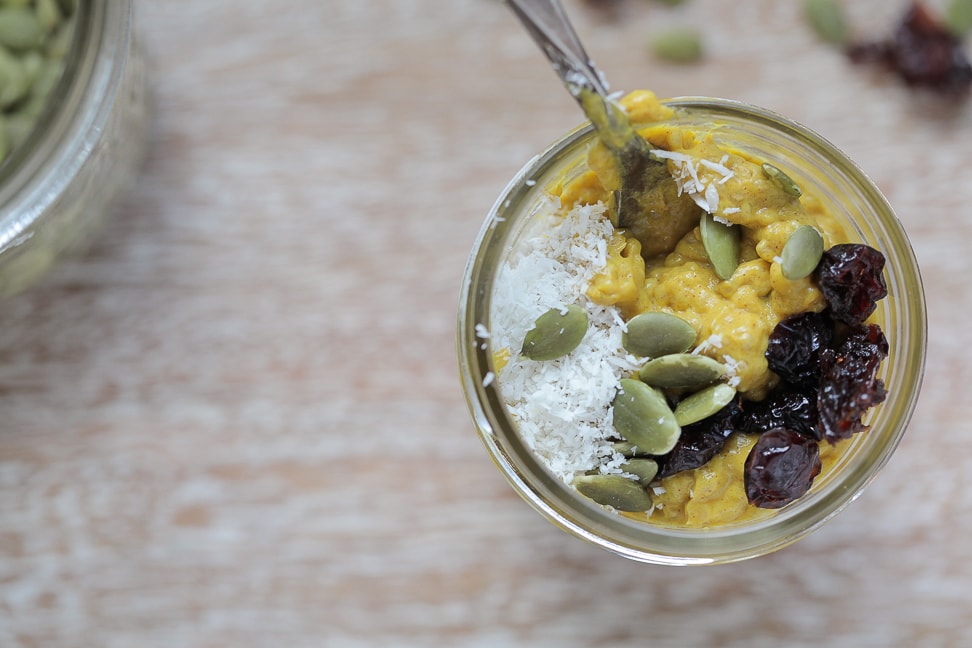 This pudding tastes delicious topped with fruit-sweetened dried cherries, pumpkin seeds, and shredded coconut.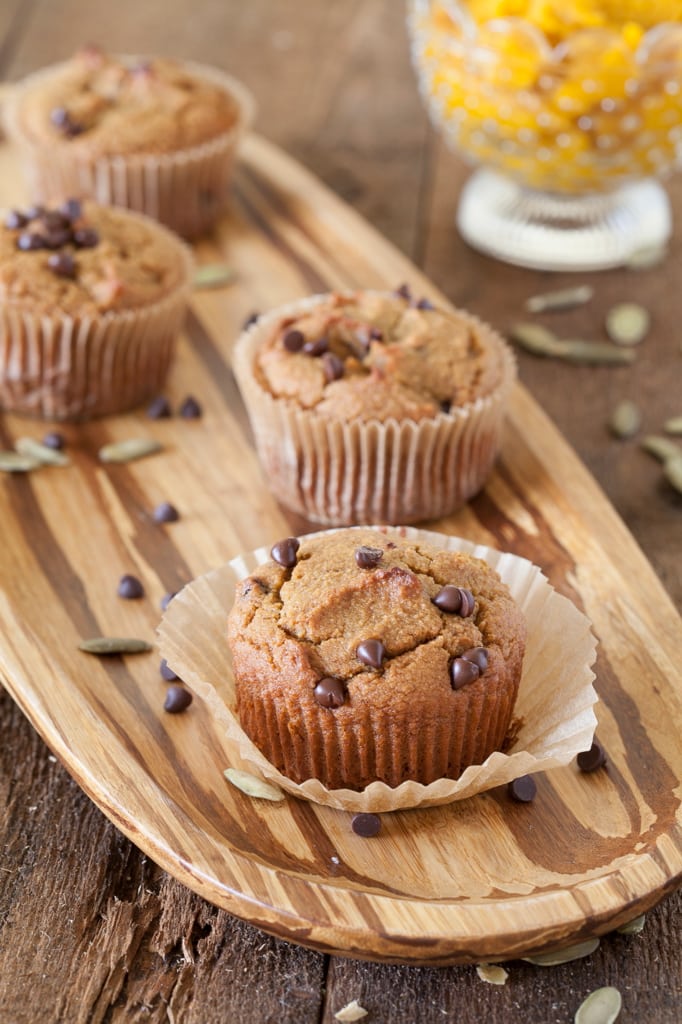 page 228, Against all Grain
Full of autumnal spices and ambrosial pumpkin puree, these muffins make for a quintessential autumn snack.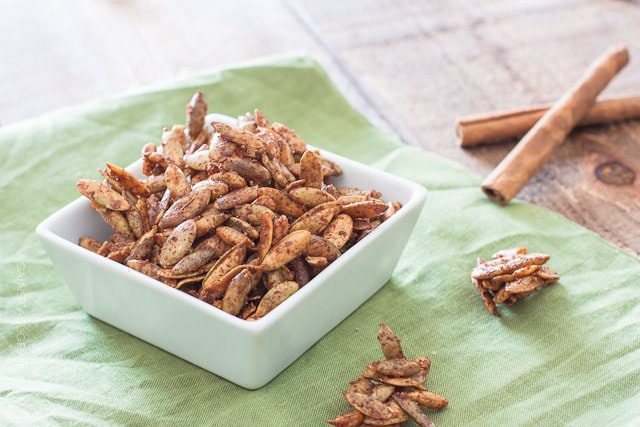 When it comes to snacking, I almost always go for a handful of nuts and seeds or something sweet. I combined the two with these Pumpkin Pie Pepitas. It's a recipe in the simplest form, but it provides just the right combination of nostalgic aromas and flavors to transport you into your family kitchen at Thanksgiving; waiting for that delicious pumpkin pie to finish baking.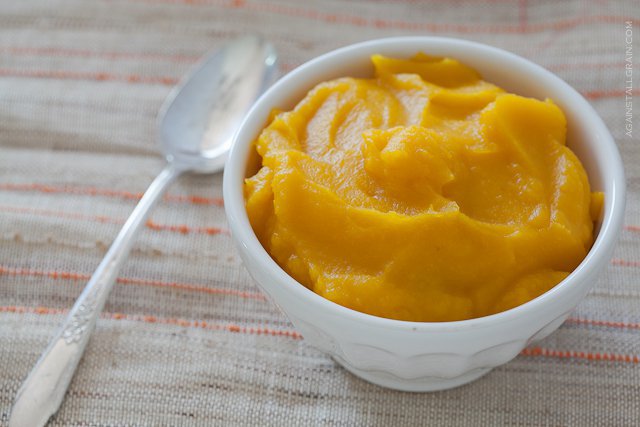 I like to make my own Pumpkin Puree to use in all of my pumpkin recipes. It's definitely handy to pick up a can of pumpkin from the store, but I think the flavor is unmatched in homemade pumpkin puree. Plus, you don't have to worry about any additives!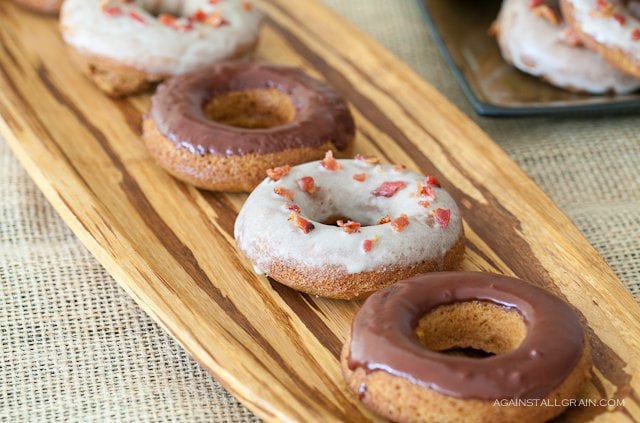 also on page 256, Against all Grain
These are a cake doughnut reminiscent of the old-fashioned ones I used to love; dense, satisfying and rich. They also have 2 different crunchy and sweet glaze options that will fit both the SCD and Paleo restrictions (Dark Chocolate and Maple Vanilla with Bacon Sprinkles). With each bite, you'll taste all of the flavors of the season: pumpkin, cinnamon, nutmeg, ginger, cardamom, and clove.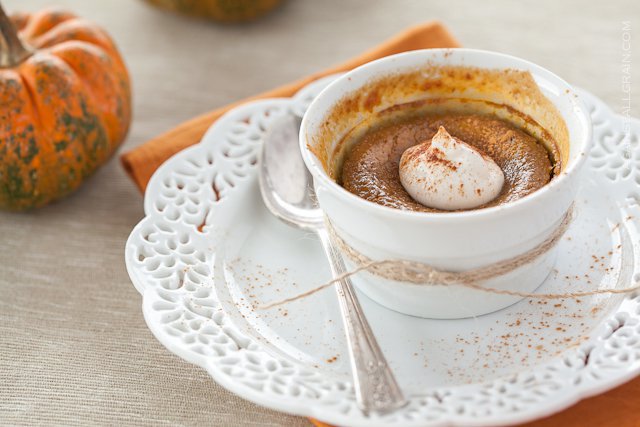 Sweetened with pure maple syrup and speckled with hints of cinnamon and ginger, this custard boasts all of the flavors of Fall. You can serve it warm if you prefer, but once it spends some time chilling, it becomes more firm even more robust in it's flavors.
This light pumpkin custard is a sweet culmination to any Thanksgiving feast, but without the heaviness of a buttery crust. And, because you're saving calories by abstaining from the crust, feel no remorse when you make that dollop of coconut milk whipped cream a little larger than the photos.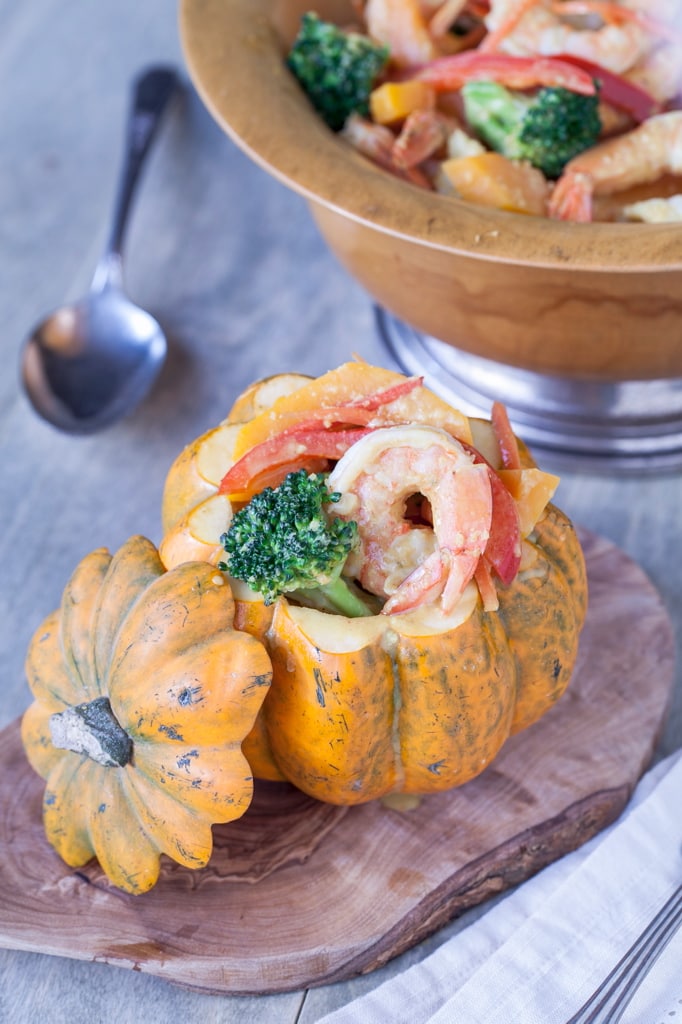 Prawn and Pumpkin Yellow Curry
page 160 Against all Grain
Making homemade curry paste is very simple and yields a much more authentic and pungent result than store-bought versions. This yellow curry can be used with more than just prawns as it also tastes incredible with chicken or a vegetable medley.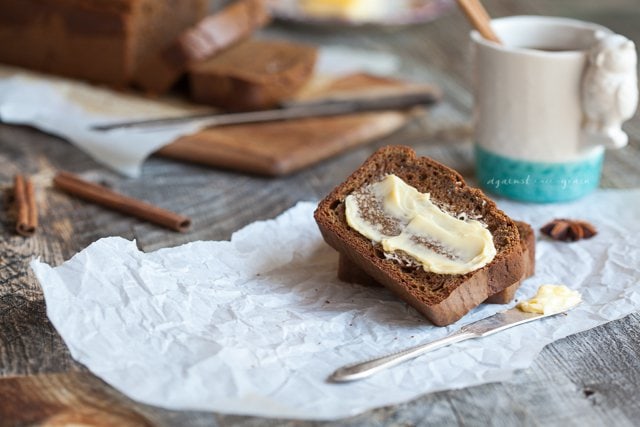 also on page , Meals Made Simple
This gluten-free pumpkin bread tastes and feels like the real thing and it's free of gluten, grains, nuts, dairy, and coconut. That's a whole lot of free! It's great in the morning toasted with a little ghee spread on top or even used for french toast!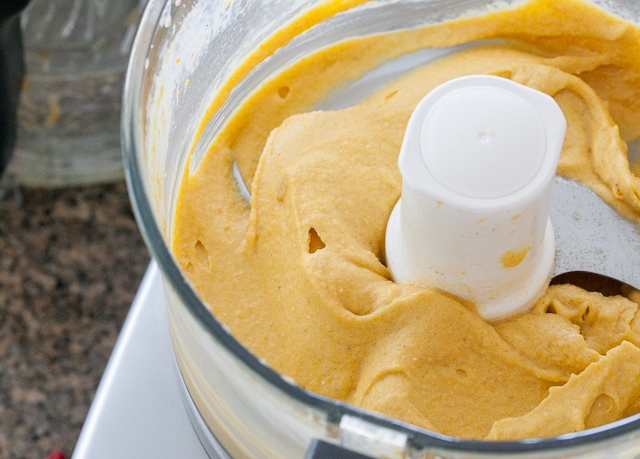 After trying this recipe you'll probably end up keeping a few frozen bananas and some pumpkin puree in you rice cube trays in the freezer during Fall. This recipe has few ingredients and always satisfies my frozen creamy cravings!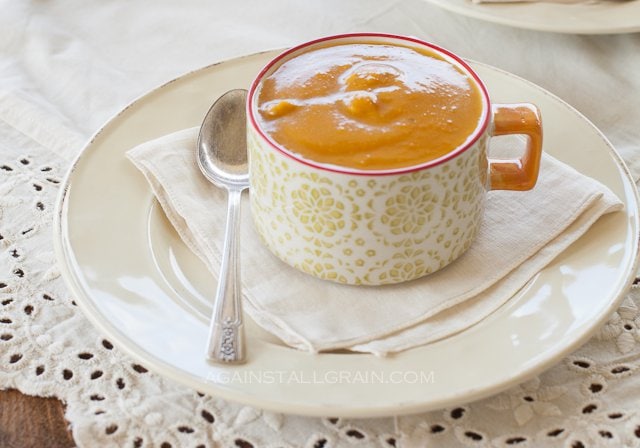 When I was a kid my mom used to always make a a pumpkin soup. My mom's version, while SO delicious, used canned pumpkin, heavy cream, and flour. This is my interpretation of the old recipe. It is Paleo and SCD friendly, and is even vegan! I added a trio of spices, crisp prosciutto, and fried sage leaves on top to dress up the flavors.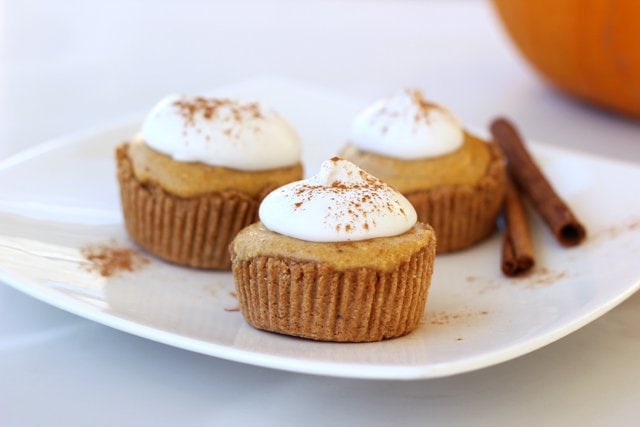 These mini tart shells have a nice crisp and a subtle nutty taste, and by just adding the littlest bit of cinnamon and nutmeg, the smell of the shells baking fills the house with the most delightful aroma. The pumpkin filling is so perfectly creamy you would swear there had to be dairy in there. Of course, there is much flavor from all of the wonderful aromatic spices, you are sure to hear "mmmms" and "ahhhs" on first bites. Topped with a little whipped coconut cream, these dreamy little treats will immediately get you in the autumn mood! I promise.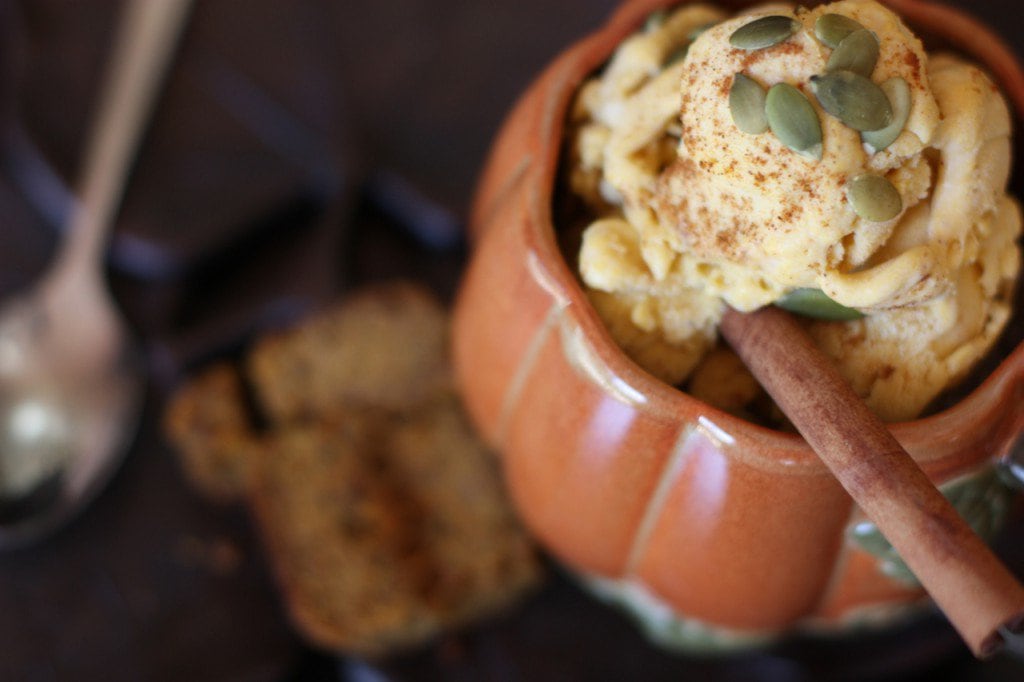 This is egg and dairy free, and I promise you won't miss either of them. It is so creamy and has all of the aromatic spices that you find in a pumpkin pie. In fact, I may change the name to frozen pumpkin pie. Because that's what your taste buds will think you're eating.
[ssba]