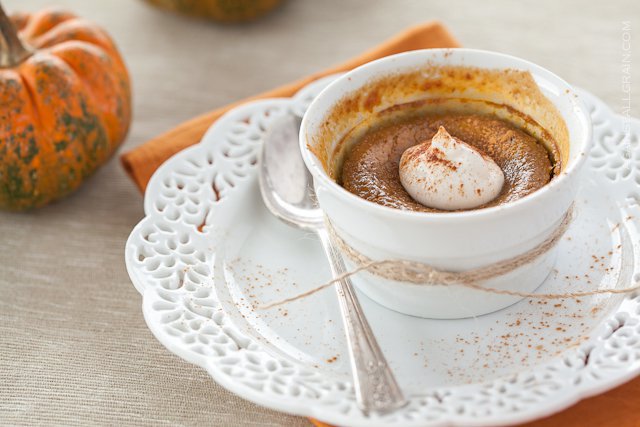 When you have had more than your fill of Thanksgiving dinner, sometimes you can feel as if there's no room left for dessert, which of course would be a cryin' shame.  This light maple pumpkin custard is a sweet culmination to any Thanksgiving feast, but without the heaviness of a buttery crust. And, because you're saving calories by abstaining from the crust, feel no remorse when you make that dollop of coconut milk whipped cream a little larger than the photos.
Sweetened with pure maple syrup and speckled with hints of cinnamon and ginger, the maple pumpkin custard boasts all of the flavors of Fall. You can serve it warm if you prefer, but once it spends some time chilling, it becomes more firm even more robust in it's flavors.  Pumpkin enthusiasts, do not fret as the season is coming to an end, this custard can be enjoyed right up into the Winter as well.
Also be sure to checkout my other holiday recipes in my book Celebrations!
Enjoy!