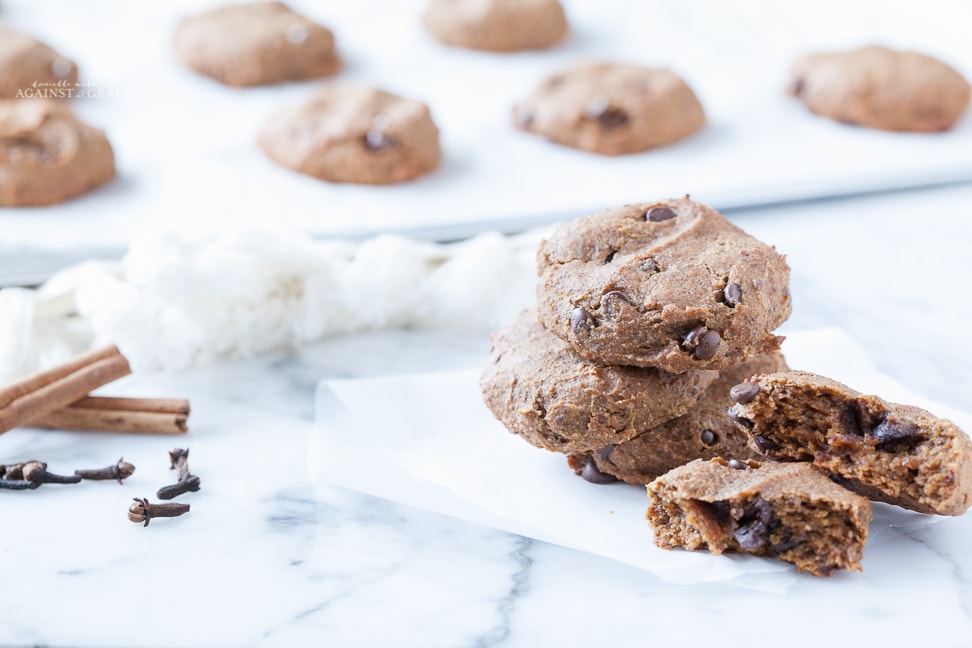 I've gotten so many requests for more egg-free and nut-free cookies so I knew I needed to start with my favorite Fall flavor… pumpkin! And why not throw some dark chocolate pieces in the mix for good measure? About a week after Easton was born I got the itch to get back into the kitchen to test and the Pumpkin Chocolate Chip Cookies (Egg & Nut Free) were top on the list.
Thankfully I have a lifesaver of a kitchen assistant who helped and also cleaned up, because I could barely get through a full recipe + cleanup between nursing sessions! We're 7 weeks out now and he is sleeping longer and nursing less frequently, so more fun testing experiments are about to ensue for book 3. I had to test these quite a few times to get the right texture, and was so happy when I finally got a non-gummy egg-free cookie.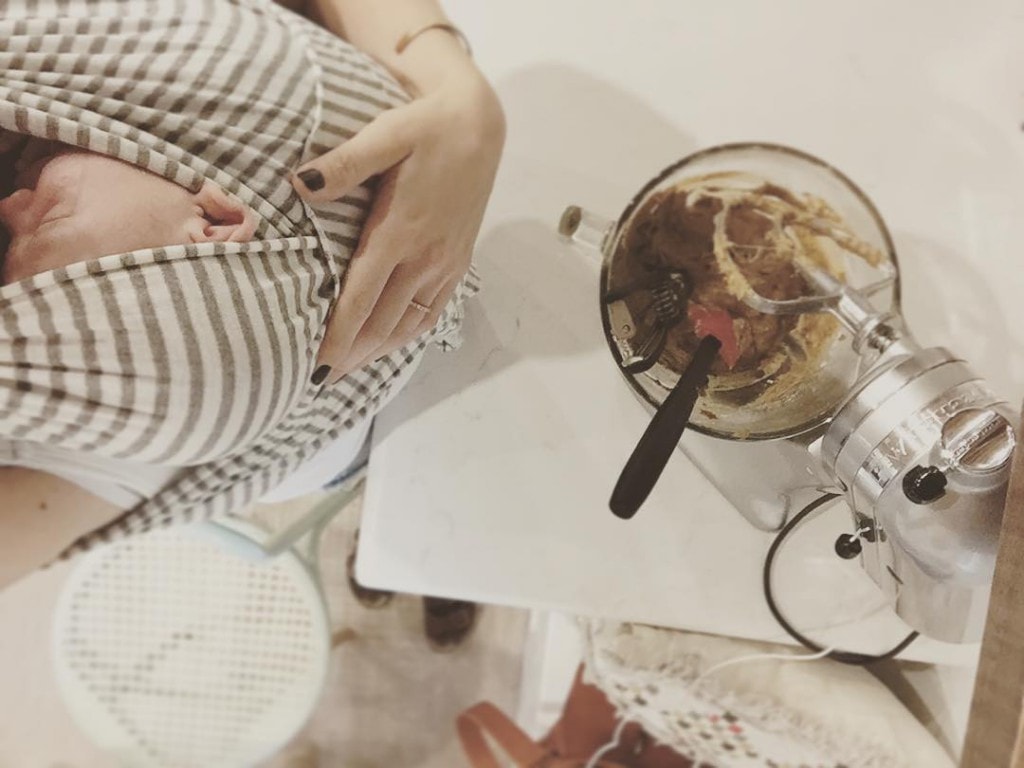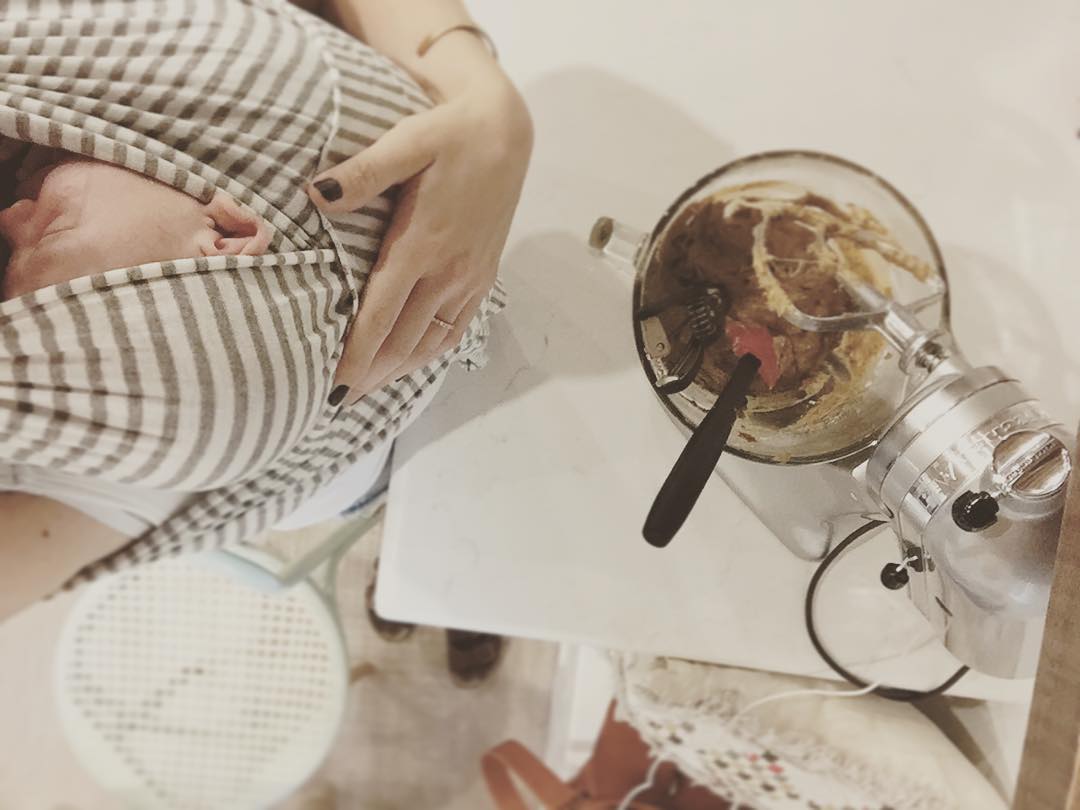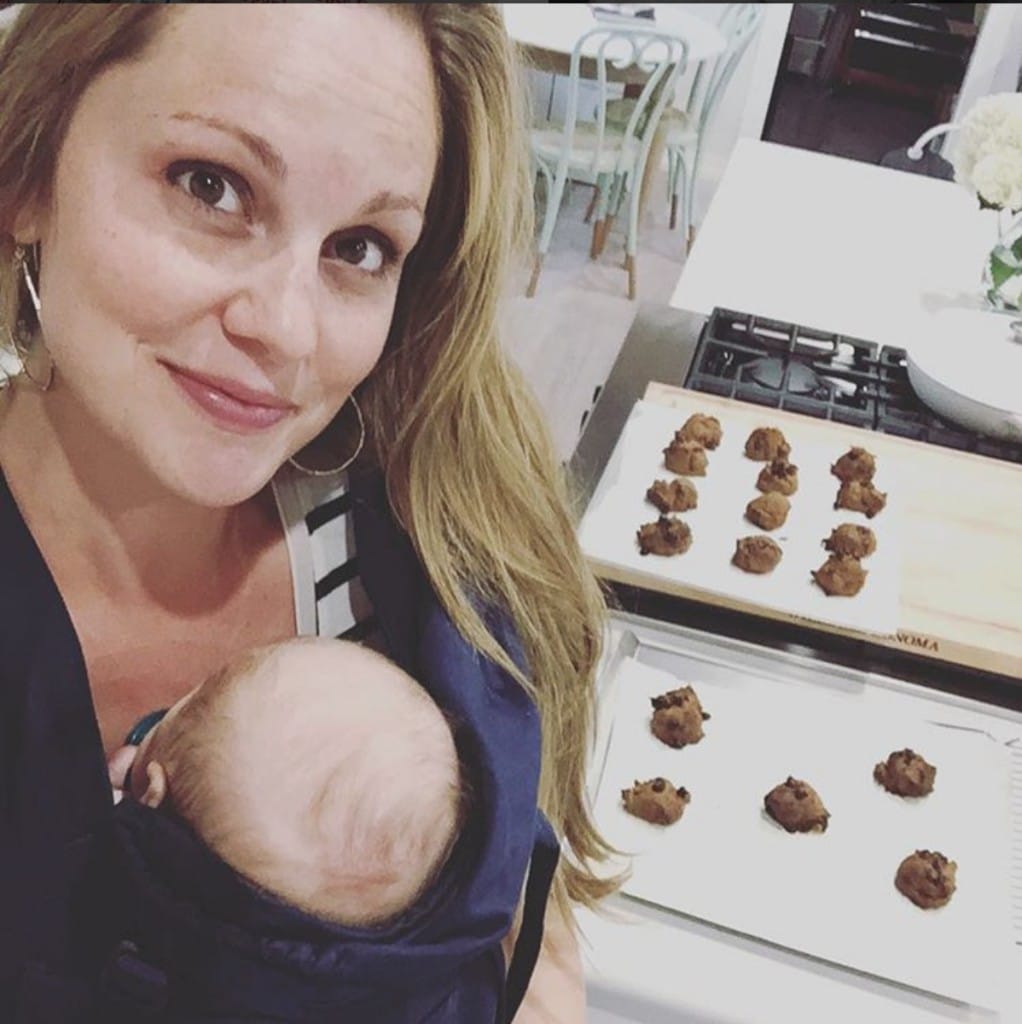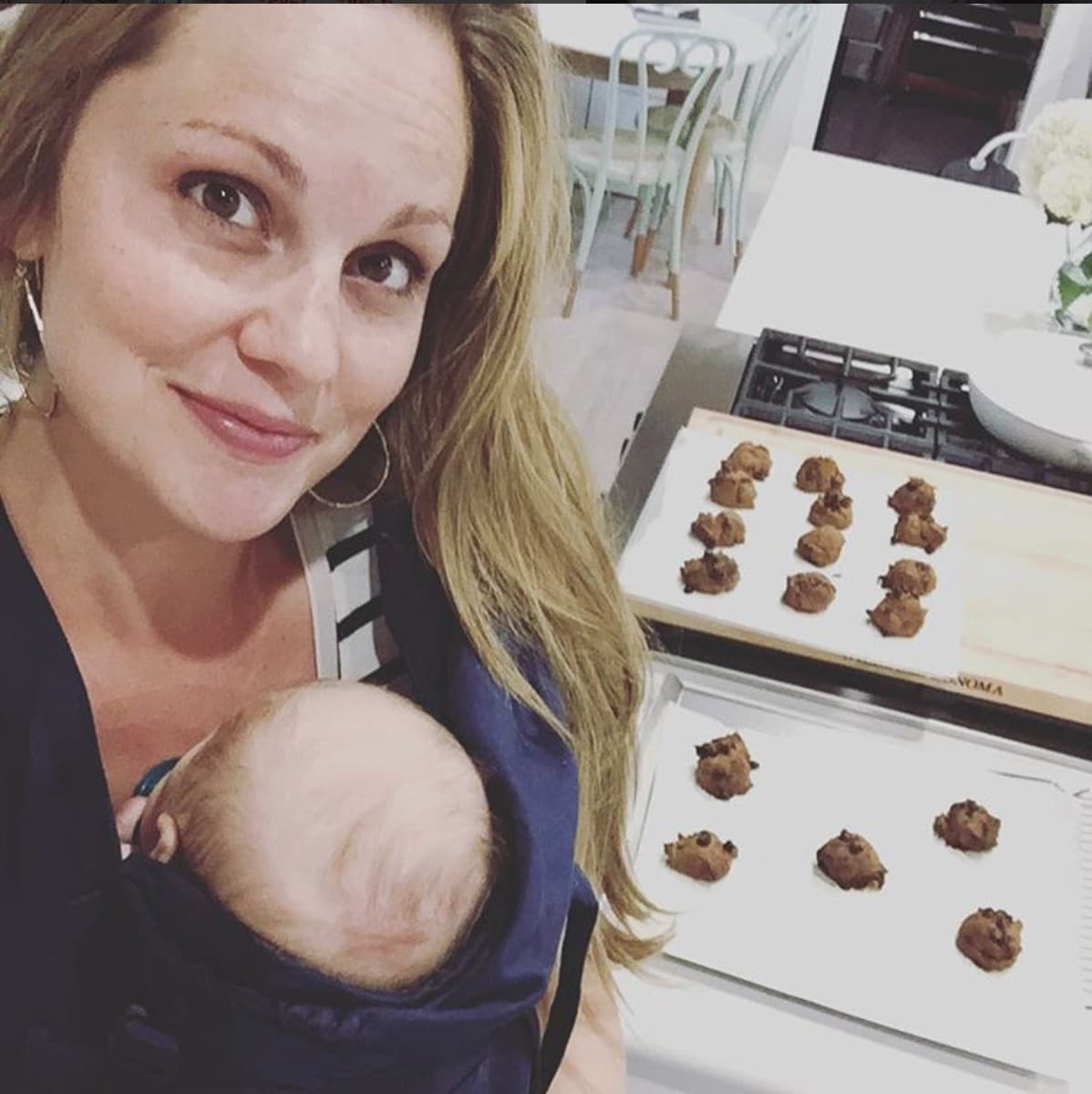 These cookies have a crisp outside with a chewy center and are full of autumnal spices and melted dark chocolate. If you can't find dairy-free chocolate pieces or can't tolerate them, you could add in raisins, currants, or even some pepitas on top! I hope you love these Pumpkin Chocolate Chip Cookies (Egg & Nut Free) as much as I do, and if it just doesn't satisfy your pumpkin cravings and you need some more ideas, check out my Paleo Pumpkin Recipe Round-Up on the blog!