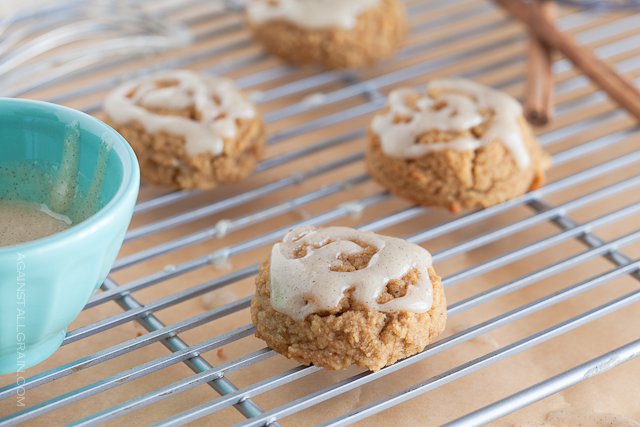 I am finally getting around to giving you the recipe for the sweet little Pumpkin Spice Cookies with Vanilla Cinnamon Icing I teased you with on Facebook a week ago. My intention was to post it right after we arrived in Kona, but life has been so hectic! I feel like I've been in an out of grocery stores and Target for the past week and haven't even gotten to stop and smell the salty ocean breeze.
On top of that, Asher is having a tough time adjusting to life here. He's testing me with every bed time and nap, getting out of the pack-n-play a million times, and purposefully throwing things out to make me come in. It's been such a battle every day but he's starting to get the idea that I mean business, so things are getting a little better. Oh toddlers!
It's early, and my brain isn't full functioning yet, so I won't try to write anything poetic or witty. We'll just get straight to the Pumpkin Spice Cookies with Vanilla Cinnamon Icing recipe, because that's what you all care about anyways right?