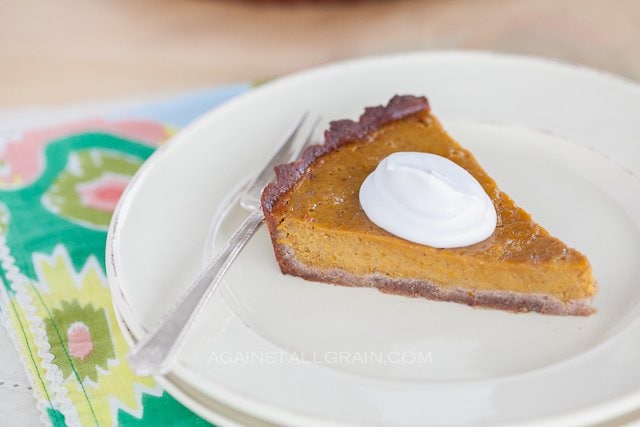 I can eat eggs again! Just in time too, as I couldn't come up with a pumpkin pie I liked without the use of eggs. Introducing my Gluten and Dairy Free Pumpkin Pie!
The crust on this pie is really simple to make and just presses in to the pie plate instead of having to roll anything out. You can use canned pumpkin or fresh pumpkin for the filling. It tastes amazing with coconut whipped cream.
This Gluten and Dairy Free Pumpkin Pie can be Paleo and SCD friendly if you use honey instead of maple syrup, but I prefer the taste of maple and pumpkin together.