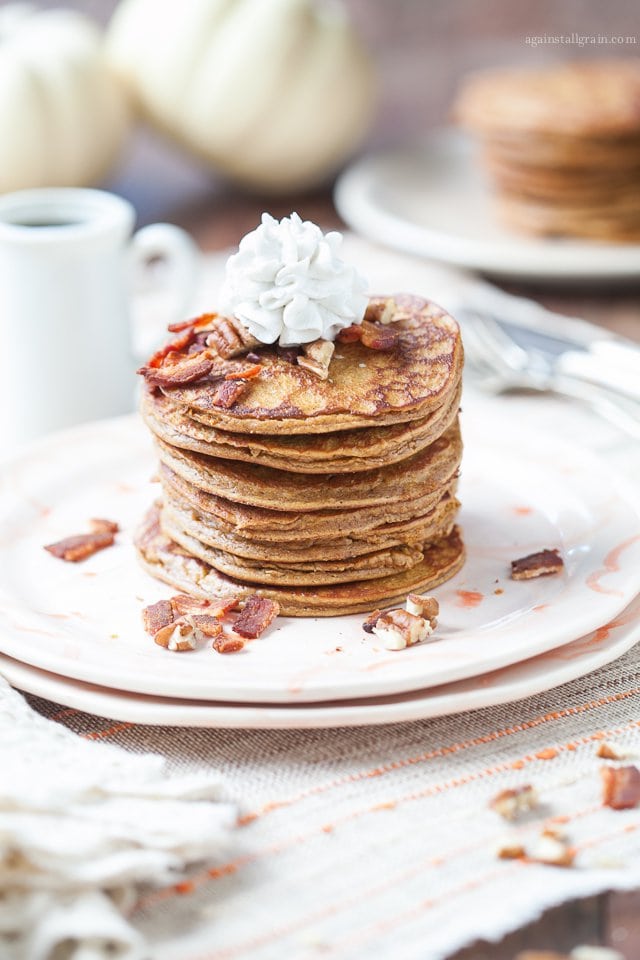 After working hard to create 22 recipes for a comprehensive Thanksgiving feast  for my new ebook Thankful and enjoying the early Thanksgiving feast a few weeks ago, I have been fighting the natural urge to transition into Christmas-mode! I think my brain is wired to transition from Autumn to Winter after the big meal is done, and our little faux-celebration threw me off. My entire homepage is flooded with pumpkin recipes right now, and I have just one more for Spiced Pumpkin Pancakes that I created a few weeks ago before moving into all things Winter – cranberries, mint, chocolate, and hopefully a good gingerbread recipe this year.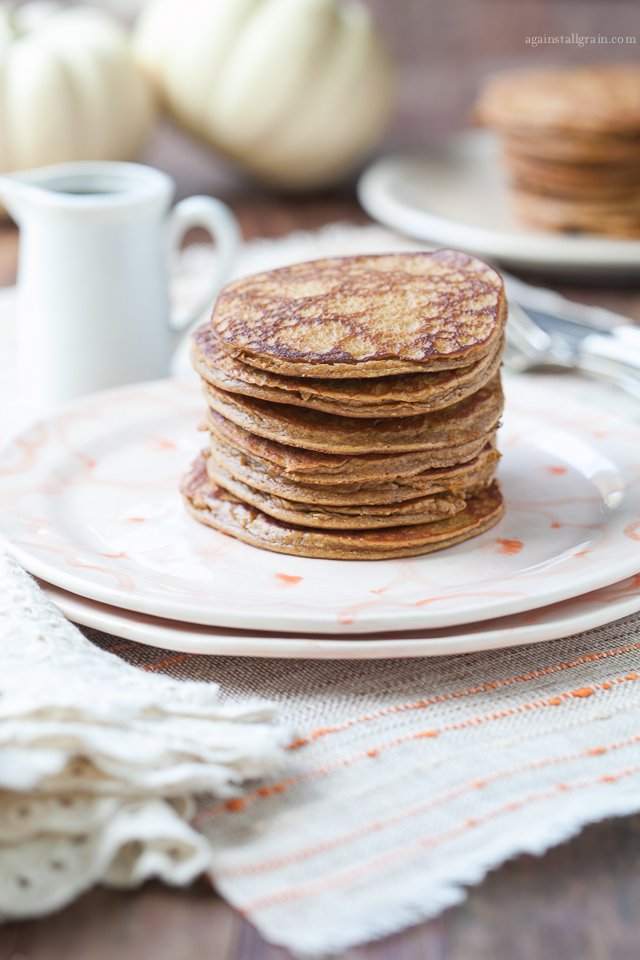 If you're also already in the Christmas spirit and want some treat ideas make sure to check out all of the recipes I created last year!
Cranberry Loaf with Lemon Glaze
Love that ornate little dollop of whipped cream on the top?
It's coconut milk whipped cream and I used my handy iSi easy whip  and my instructions for coconut milk whipped cream. I find that the whipped cream holds its shape best if you whip it up and then let it sit in the refrigerator again for a few hours. You could also put the whipped cream into a pastry bag fitted with a star tip to create this look.