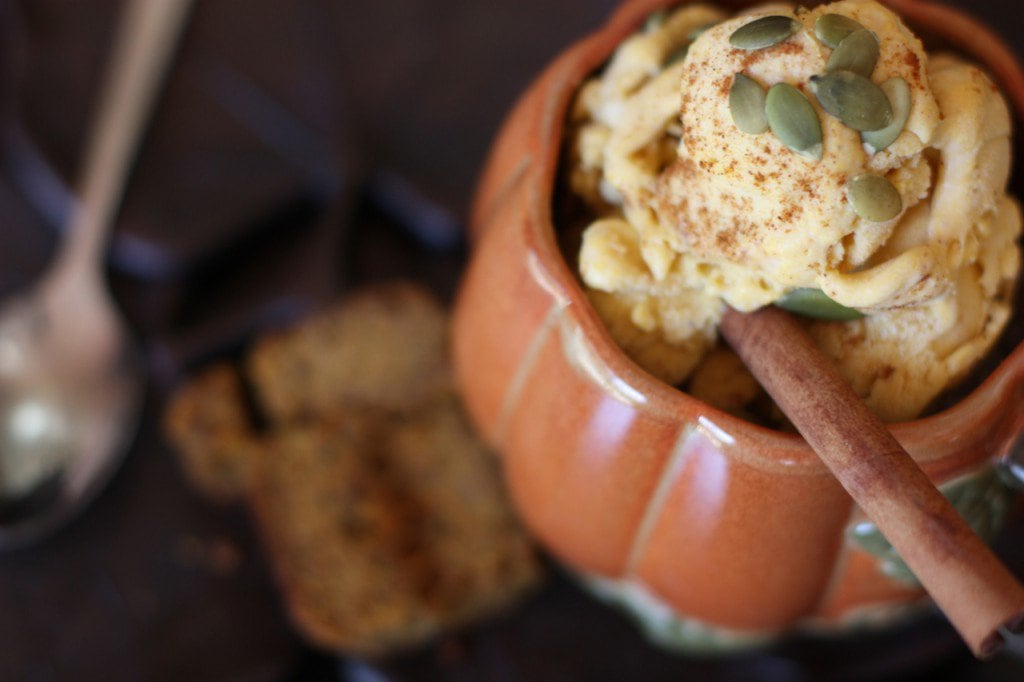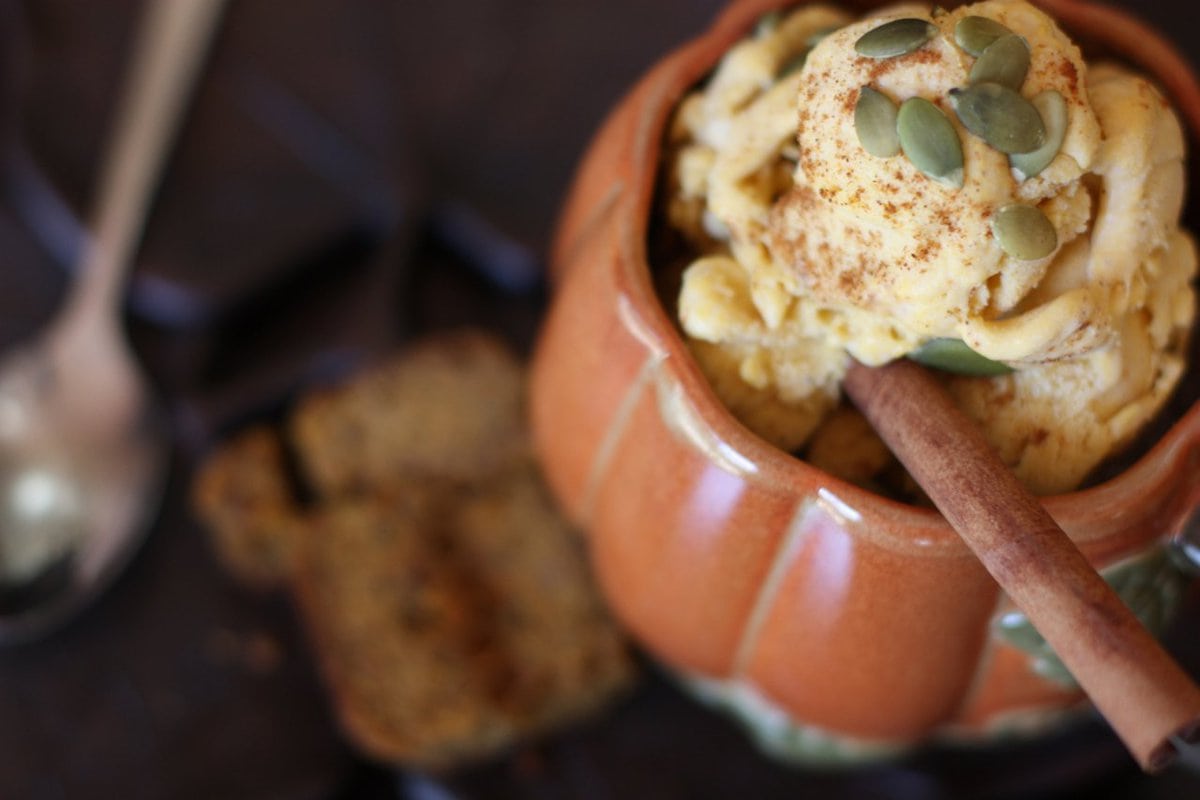 Have I mentioned how much I love Fall? I'm sure I have, because I come from a family who is obsessed with the holidays. Most people are ready to skip on to the Winter holidays (or linger in the Summer sun), but I love this time of the year and wish it would last longer!  
We took our son to his first pumpkin patch yesterday and it made me hungry for a unique pumpkin dessert that I created – Vegan Pumpkin Spice Ice Cream! If I wasn't already in the Fall spirit, I definitely am now! All of the bright orange hues of the pumpkins contrasting against the brown and tan hay barrels and corn stocks filled me with nostalgia. I vividly remember annual hay rides, and picking out my very own mini pumpkin (with a mini mouse face painted on it) when I was about his age. 
The trip to the patch made me want to roast a pumpkin and cook with it immediately! Pumpkin anything. Ice cream, muffins, pie, soup. You name it, I am craving it!
My first order of business when we got home was to put my ice cream maker in the freezer so it would be ready for churning. Then I set out to make my batter.
This Vegan Pumpkin Spice Ice Cream, free of eggs and dairy, is so creamy and has all of the aromatic spices that you find in a pumpkin pie. In fact, I may change the name to frozen pumpkin pie. Because that's what your taste buds will think you're eating.
I've been sandwiching it between two of my pumpkin gingerbread bars lately. I'm working on a snickerdoodle recipe to crumble on top as well!