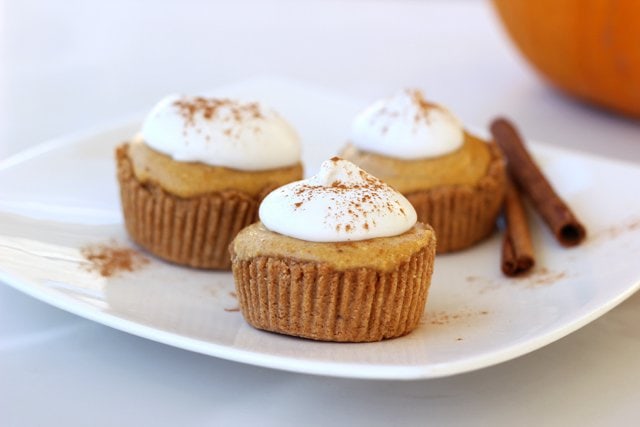 With my new cookbook well under way and keeping me very busy, I've lined up some fellow bloggers to do guest posts for me two Saturdays a month.  My autoimmune condition is heavily fueled by stress, so in an effort to stay healthy, these friends will help relieve some of the stress and keep recipes still coming your way! Today we have Beth from Tasty Yummies. Beth's recipes are all gluten-free and mostly vegan. Today, one this first day of Autumn, she is sharing her mini Pumpkin Tarts. Enjoy!
Hi guys, I am Beth from Tasty Yummies! I am so excited to be here on Against All Grain guest-posting and sharing a recipe with you guys. This is one of my very favorite blogs and I am constantly being inspired by all the wonderful and creative recipes that Danielle creates.
I decided with the onset of cooler weather, the sun setting earlier and that overall crisp, fall feeling in the air, I had to share my first pumpkin recipe of the season. I know this will be the first of many for me, since I get massive "pumpkin obsession" every year at this time. Since I find the flavor to be much better, I personally prefer to buy a fresh pie pumpkin and make my own puree, instead of buying the canned stuff, but the canned will do in a recipe like this. These adorable little tarts, are super simple to make and they are the perfect sized bite of a delicious pumpkin pie. It may seem like a lot of steps, but I promise you can knock this dessert out in less time than some cookie recipes, it is very easy.
The mini tart shells have a nice crisp and a subtle nutty taste, and by just adding the littlest bit of cinnamon and nutmeg, the smell of the shells baking fills the house with the most delightful aroma. Oh and we please just take a moment to talk about just how amazing cashews are? The pumpkin filling is so perfectly creamy you would swear there had to be dairy in there. Of course, there is much flavor from all of the wonderful aromatic spices, you are sure to hear "mmmms" and "ahhhs" on first bites. Topped with a little whipped coconut cream, these dreamy little treats will immediately get you in the autumn mood! I promise.
By the way, my husband wanted me to inform everyone that this treat is tummy approved, but not mustache approved. I looked over at him when we were taste testing these and he had so much coconut cream in his 'stache it was hysterical! I only wish I had my camera near by, that would have made for the perfect shot.
Thanks again Danielle for inviting me to guest-post on Against All Grain, while you work on the new cookbook. I cannot wait to see it, I know it will be great!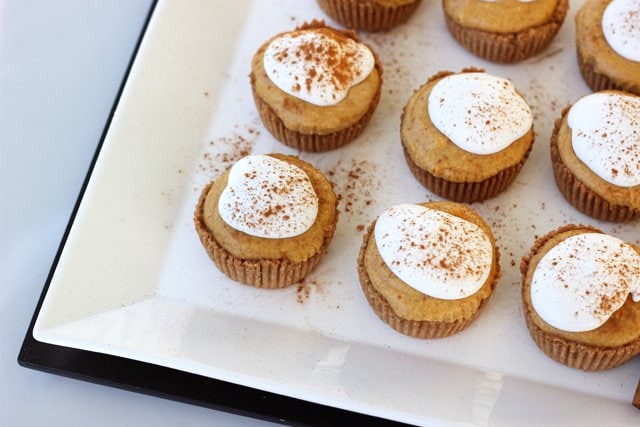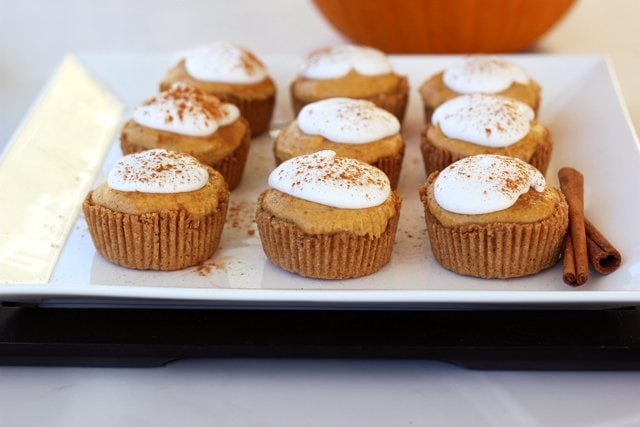 About Beth
I have been blogging on Tasty Yummies for about 2 and a half years now. All of my recipes are gluten-free and most are vegan. I have been gluten-free for over 7 years now, but the biggest change came for me 2 years ago when I decided to clean up my diet, cut out all processed foods and be much more mindful of everything I was eating. I quickly and very easily lost 30 pounds and haven't looked back since, this has been the easiest lifestyle change I have ever made and I have never felt better.
Overall, I eat a lot of naturally vegan foods and I maintain a mostly vegetarian diet. At home we eat meat (all grass-fed from a wonderful local farmer named Pierre), at most, once a week, sometimes as little as once a month, so I like to consider myself a "conscientious omnivore". In addition to eating as healthy as I possibly can for me, I also have a daily yoga practice, which I have found to be the perfect compliment to my lifestyle, mentally, emotionally and physically. For the first time ever, I have found a way of living that fits me and my body, it never feels like work or a struggle and I am constantly grateful for all of it.