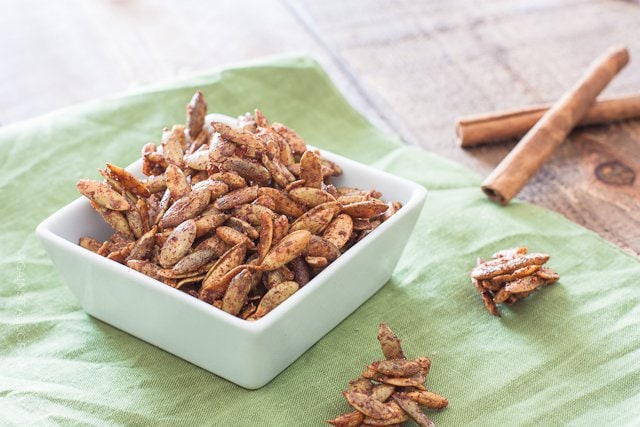 I can't shake my passion for the Fall season and all of the food it encompasses, even in the Hawaiian humidity and heat. You've probably noticed a trend in my recent posts – all things Autumn. Do not be discouraged though, the festive recipes will be ever-flowing because I packed a few cans of organic pumpkin puree (even though I really do prefer to make my own). I'm working on perfecting my pumpkin bread, pumpkin cookies with vanilla bean icing, and pumpkin spice granola. Even though I'll be surrounded with tropical produce, the smells of cinnamon and pumpkin will still be wafting from my new island kitchen.
Speaking of Island produce – look what I was delighted to find on our new back porch! The previous renters left the condo a disaster, but at least they left me some splendid surprises outside!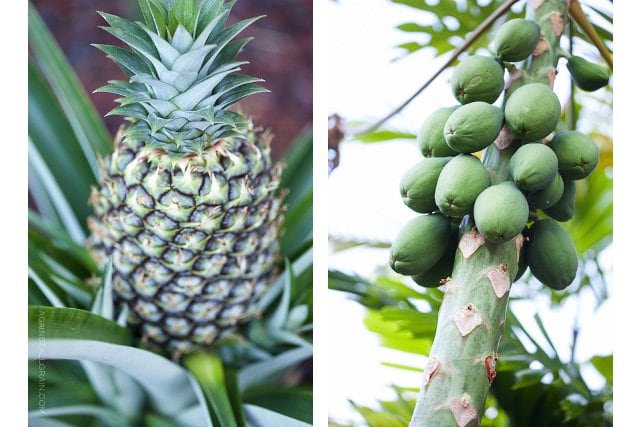 We don't have a piece of furniture to our name out here but I told my husband as long as my kitchen was stocked and I could find the food I needed, I didn't mind doing without the normal daily luxuries we're so used to. However, we are totally blessed to be surrounded with an awesome new community who, even though we are complete strangers, pitched in and all donated odds and ends to help make us more comfortable. I am amazed daily at the generosity we've been shown as loaned towels, sheets, dishes, or lamps show up. I'm perfectly content sleeping on an air mattress or reading Asher books on the floor when there's a kitchen almost fully stocked to my needs!
Aside from a suitcase of clothes, the only thing I wanted to pack was a box full of my photography props, my knives, Blendtec, a few cooking utensils, and some food items I knew we wouldn't be able to find here or we'd pay an arm and a leg for. I had to keep it under 50lbs (bye bye adorable wood grain cutting board), but we were able to check it with the airline for only $20! Well worth the weight and money for me to feel at home in my new kitchen and continue working on my book and concocting recipes for all of you!
So as I sit here in our temporary new home, beads of sweat forming on my brow and my curly hair rendered uncontrollable; I'm thankful for provision, adventures, and the unknown. I'm also thankful for the seasonal aisle at Target and the new Pumpkin Spice candle I picked up to also aid in suppressing the homesickness (I know, full of chemicals….). With that, here's a Fall snack recipe my friends have been just dying over since I started leaving them in a bowl for guests to nibble on. It's a recipe in the simplest form, but it provides just the right combination of nostalgic aromas and flavors to transport you into your family kitchen at Thanksgiving; waiting for that delicious pumpkin pie to finish baking.