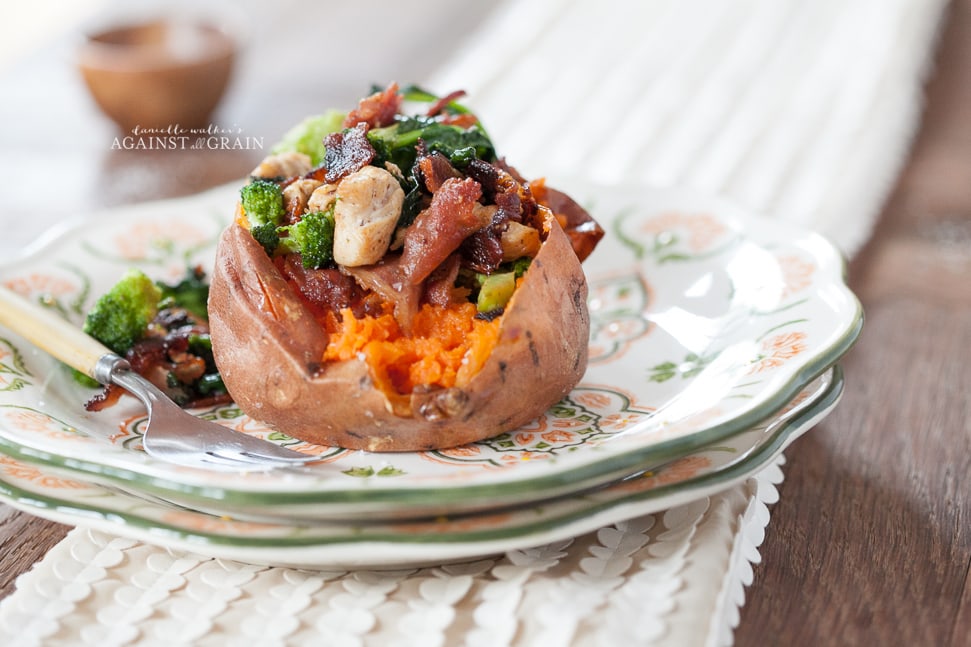 When I'm looking for something simple and hearty to eat, I love to make paleo stuffed sweet potatoes. You oan stuff it with whatever you'd like, but my favorite is this recipe that contains chicken, bacon, and broccoli, Brussels sprouts, and spinach. It is a great way to use up leftover veggies and gives you an entire meal in one tasty package. Feel free to sub in whatever vegetables you have in your fridge!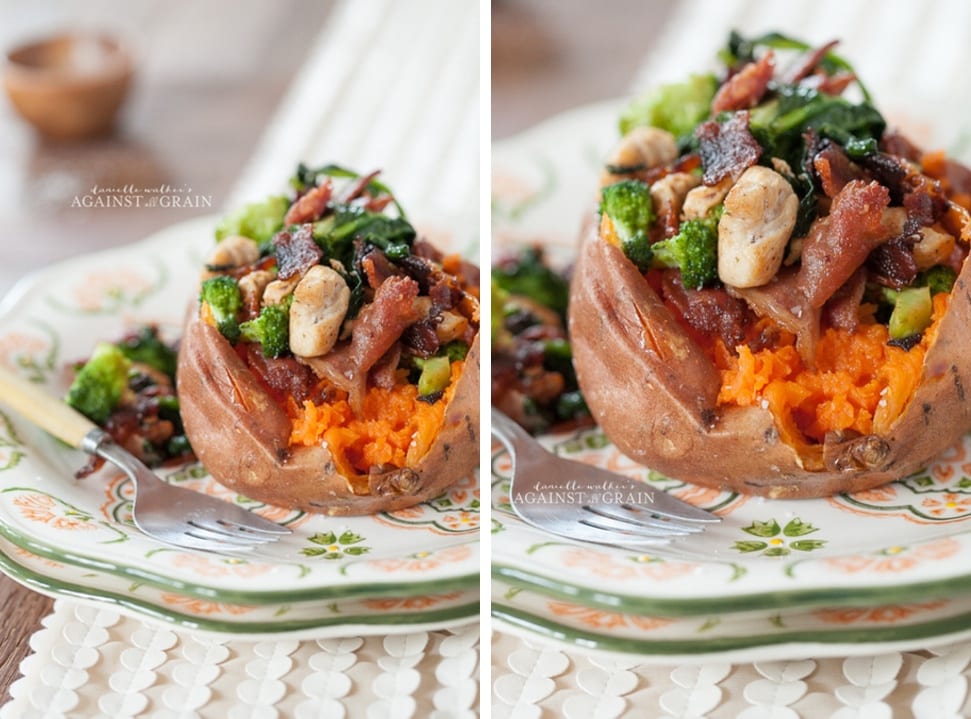 I know a lot of you are likely participating in clean eating, Whole30, or sugar detox challenges, so this recipe will be perfect for you! Just make sure to grab a sugar-free bacon like this one from US Wellness Meats or the Wellshire Farms Paleo-approved brand that you can find at some Whole Foods.
To see my entire collection of clean paleo and Whole30 compliant recipes, see here!
Here's some of my favorites!