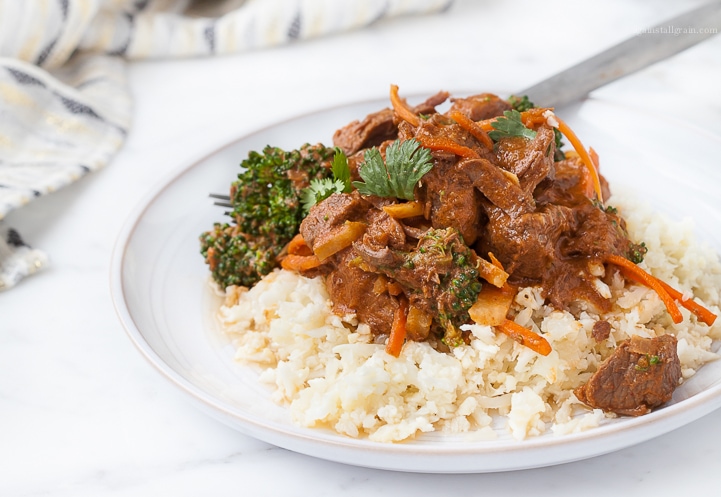 This recipe is a crockpot thai beef stew that is easy to make and my husband absolutely LOVES this recipe.
Aila Update
Before I begin, thank you all for your condolences, messages of encouragement, and for donating to Aila's fundraiser after my post last week. We are taking things day by day, and some are better than others, but your support has been an integral part of our healing process so far.
I was amazed at the amount of people who commented on the post on Facebook and have experienced infant loss. It is a topic that is not discussed enough in society and hearing that others have experienced it is truly helpful for a grieving mother.
Meals Made Simple Cookbook
As I mentioned, amongst everything that has been going on in our lives, I managed to finish my book Meals Made Simple last month. It was actually a wonderful outlet and I was comforted and joyful while I was in the kitchen with my sweet girl. Now that it is off to print, I can officially share the table of contents from the book and let you all have a peek into what will be included! I am especially excited for the 8 weeks of meal plans, accompanying grocery lists, and nutrition facts!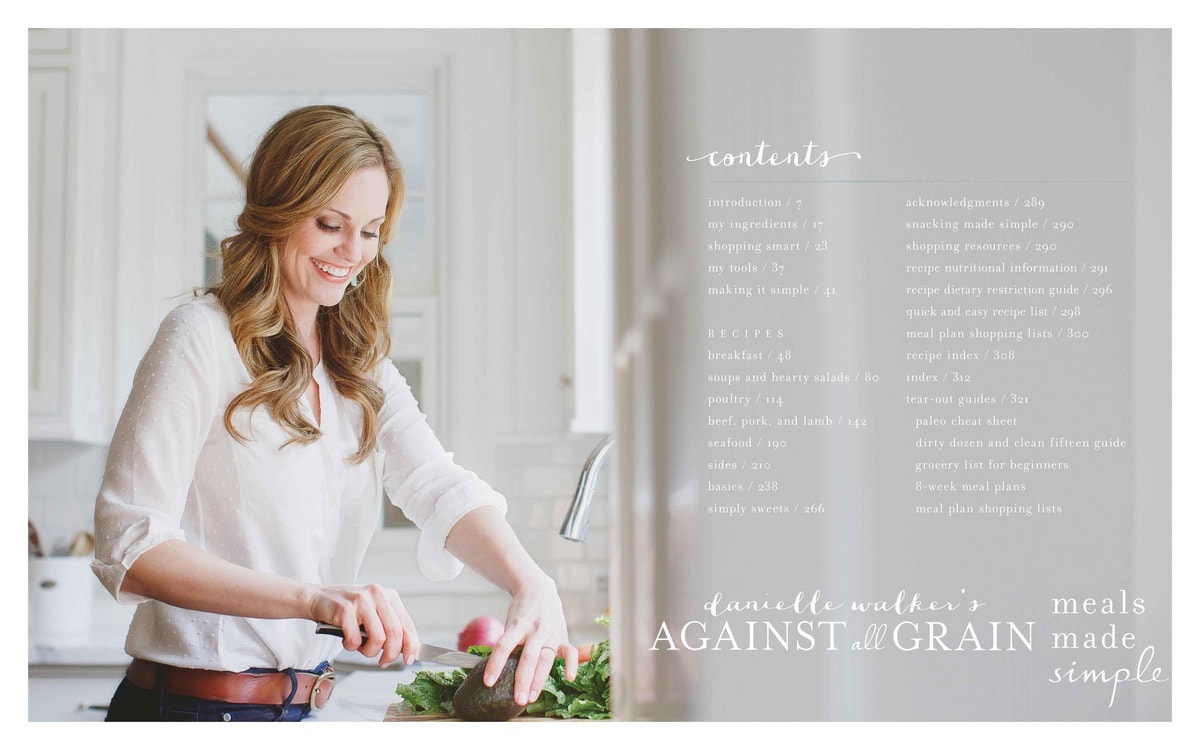 I also wanted to share one of my favorite easy recipes with you for a paleo crockpot Thai beef stew with you to give you a taste of the type of meals you will find. We serve it over the Coconut Cilantro Cauli-Rice from my first book Against all Grain, but it's also wonderful and filling just on its own.
You can read more about the book and find another sneak peek recipe in my previous posts here and here. Both Amazon and Barnes & Noble have it available for pre-order now, and it releases September 2nd. If you order on Amazon, they will guarantee that you are charged the lowest price if it drops between now and when the book releases. They also will not charge you until it ships, so you're basically securing that a copy lands on your doorstep release day and that you get the best price.
I hope you enjoy the recipe!