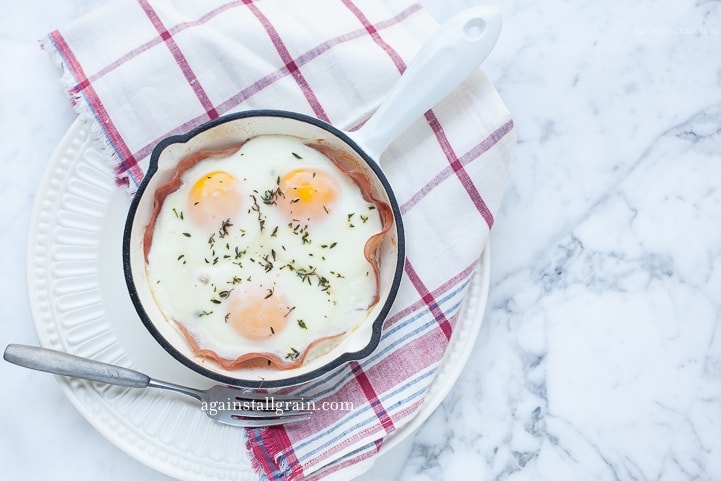 I'm sharing my recipe for Gluten Free Shirred Eggs with Ham from my new book with you today! It's one of my favorite breakfasts as of late, and when I'm feeling really fancy, I make a quick Hollandaise Sauce and drizzle it over top after it bakes, which makes this breakfast out of this world, but it is just as lovely as pictured below.
My new book, Meals Made Simple, is in editing and we are almost finished! It's been a pretty crazy process. I signed on to write the book last Fall but with all of the excitement still surrounding my first book, Against all Grain, and all of the traveling, tv spots, and book signings, I didn't have time to even get started on Meals Made Simple until January! Fast forward 4 months, and here we are, exhausted, but excited to share it with you! Here's a quick video of the behind the scenes of my fabulous cover shoot with Jennifer Skog Photography, Harry Glazier Photographer (videographer), Lindsay Skog Hair&Makeup, and Milk Glass Vintage Rentals.

This book is about keeping your food exciting and fresh but taking a lot of the guess work and planning out of it for you. It's not a book of 5 ingredient recipes or 15 minutes fixes, although there are quite a few of those as well as a bunch of slow cooker and one pot meals. Instead, it focuses on recreating all of your favorite meals without sacrificing tastes and textures, but laid out in a simple way that takes the stress out of planning and cooking on a Paleo style diet. I provide weekly meal plans with coordinating grocery lists that will help you plan effectively and minimize waste. Do you ever use a half a can of coconut milk or a quarter of a bottle of wine in cooking and find it still half full in the fridge a month later? Or how about when you have to buy a big bunch of herbs and only use a fraction of them, only to find the remainder soggy in the crisper drawer a week later. The meal plans help you to utilize what you purchase with a variety of meals called for during the week.
You can read more about the details of the book HERE.
I also show you how to prepare extra meat and repurpose it later in the week for a completely different meal. The photos below show a crockpot braised pork for one meal that is turned into a velvety Pork Ragu a couple of nights later or a Cuban Pork Panini. Or try the Barbecue Chicken (with an awesome BBQ rub you can use on other proteins anytime for a quick meal!) and enjoy the BBQ Chicken Chopped Salad throughout the week for a quick lunch. That salad was a huge pregnancy craving for me, so I had to make it happen! Great, now I want it, and it's only 9am….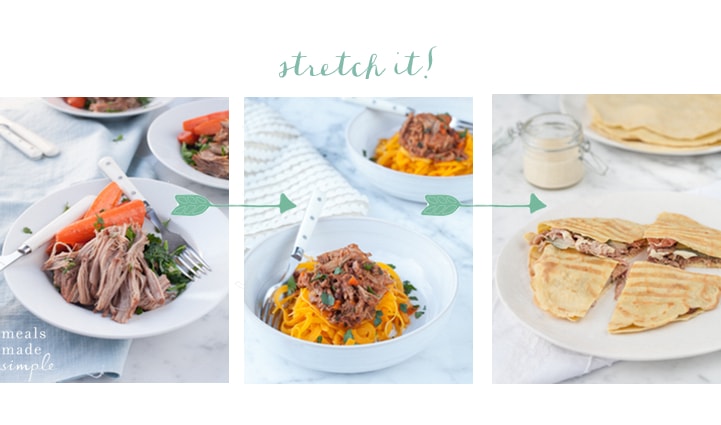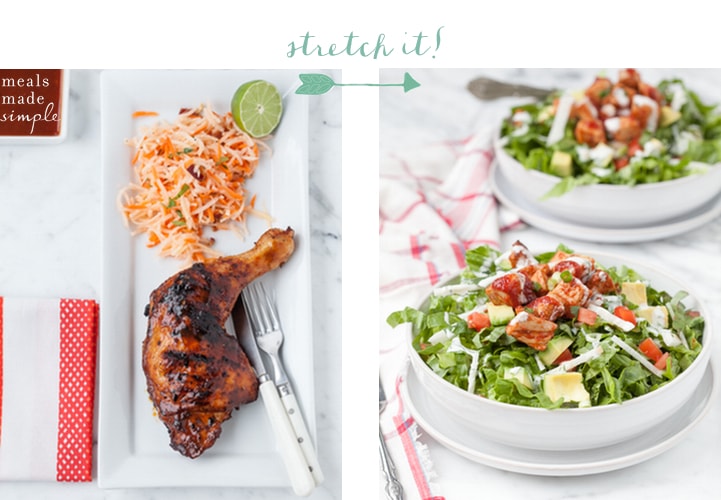 I also provide a handful of quick and easy grain-free desserts for special occasions, or when you're just craving something sweet at the end of the meal!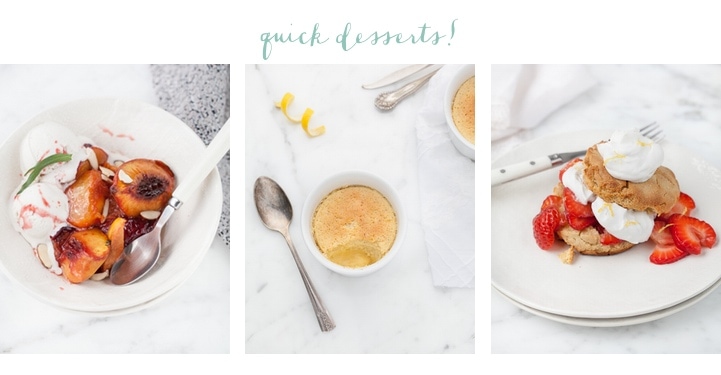 I posted a photo on Instagram of my breakfast the other morning and since everyone was so excited about the look of it, I thought I'd give you a sneak peak recipe from Meals Made Simple here on the blog! I'll be sharing a few more here over the next couple months as we get closer to the release date of September 2!