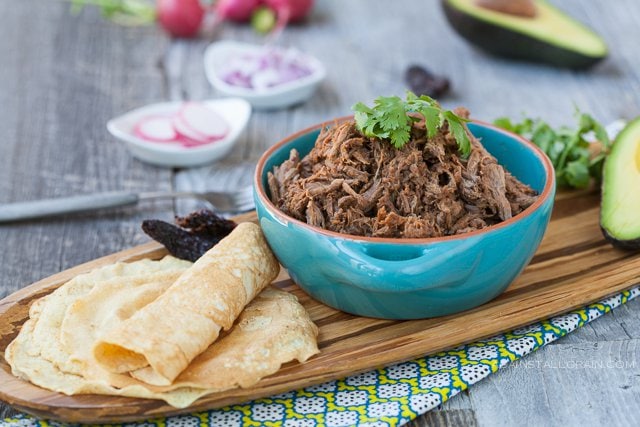 These are amazing barbacoa tacos that you can easily make from home. Now on to an update on the book.
The book is being printed, review copies will start arriving in the next two weeks, my site is being re-designed and I'm planning my big book launch party! It's an exciting time in this household! Have you also heard that I am giving away a paid vacation to San Francisco to one lucky winner to attend my party and get a cooking lesson? Make sure you enter by July 15th!
In researching this dish for the purpose of writing this post, I found out that Barbacoa typically refers to whole sheep that are slow-cooked over an open fire or in a hole dug into the ground. The term to me, conjures up visions of the fast-food joint most of us know well. We actually love eating there when I'm short on time for dinner or we're running out and about, but without the beans and rice in the burrito bowl, we're usually left hungry afterwards. Even with a heaping scoop of $2 guacamole!
So it was time to recreate it and be able to make it at home with ease! Whole sheep, fire pits, and holes in the ground are not an option for us, so enter the slow cooker and a beef center shoulder roast! This barbacoa tacos version is so easy to make and tastes incredible on my tortillas or thrown on top of a big taco salad. Just throw all of the ingredients into a slow cooker and you'll have dinner 8 hours later!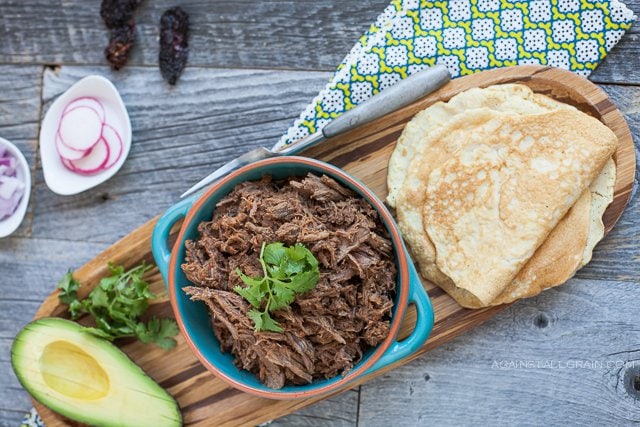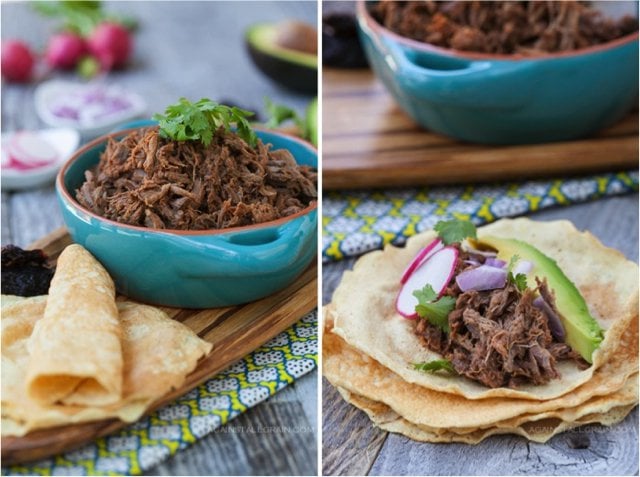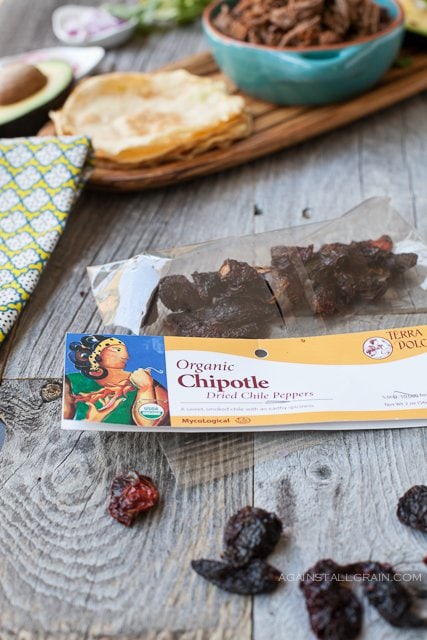 MycoLogical brand are the peppers that I buy. They sell them at our Whole Foods and also Lunardi's which is a local market so they should be readily accessible. The kind in the can have a lot of additives, so look for dried. You can also find them online.