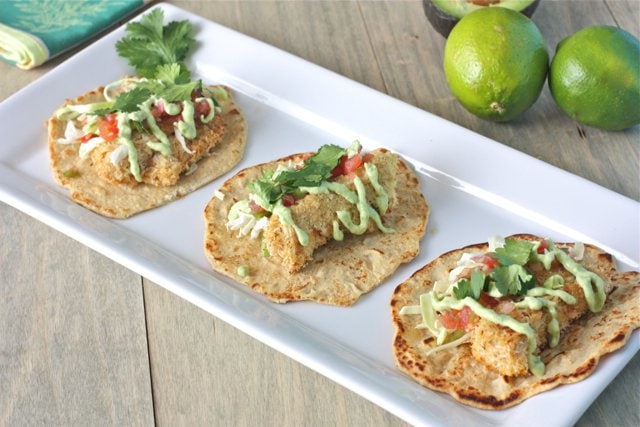 Being from California, my husband and I are big fish taco lovers. Him more so than me, but the whole family enjoys them. The most authentic ones and his absolute favorites are all in San Diego, but since we live in the San Francisco area, he made it his quest to seek out the best fish taco joint in Northern California. He even has a rating system and key attributes that he's looking for in gluten free fish tacos.
Needless to say, making gluten free fish tacos for him was a bit of a challenge and quite stressful! They're not exactly a traditional Paleolithic meal considering they are served in a corn or flour tortilla, and most often covered in a beer batter before frying. But he's missed them so much and I know how much he loves them, so I took on the challenge. 
I used my tortillas from my enchilada recipe but added a few spices to doctor them up since they wouldn't be smothered in enchilada sauce. I also made them a little thicker and into much smaller circles to emulate the street style taco. It's amazing how strong coconut flour can make things. It's like the body builder of baking.
I breaded the fish in Let's Do Organic's Reduced Fat Shredded Coconut. I like the lowfat one because I think it provides more of a crunch and kind of resembles panko. He normally likes a chipotle sauce on top, but I couldn't for the life of me find chipotle peppers around here that didn't contain some sort of starch. So I ended up making a dairy-free avocado crema with jalapenos (don't worry, it's mild). It's made with cashew cream and I love it so much I could eat it by the spoonful.
I hope you enjoy these as much as we have!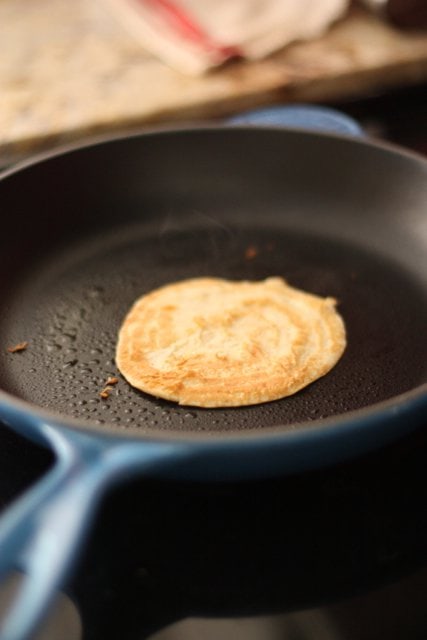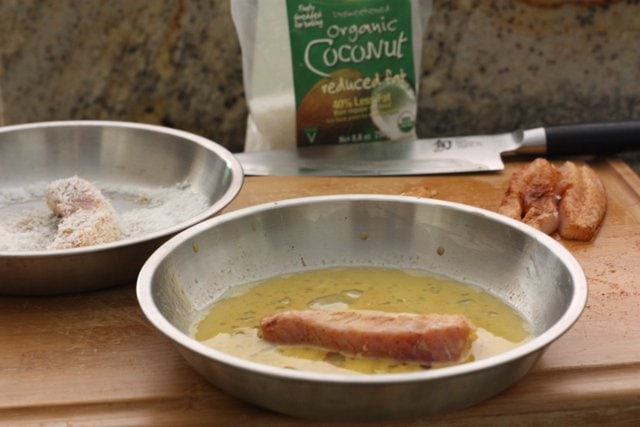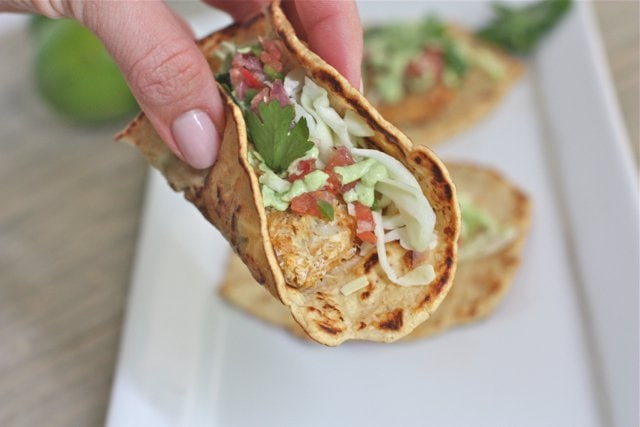 Shared at Allergy Free Wednesdays