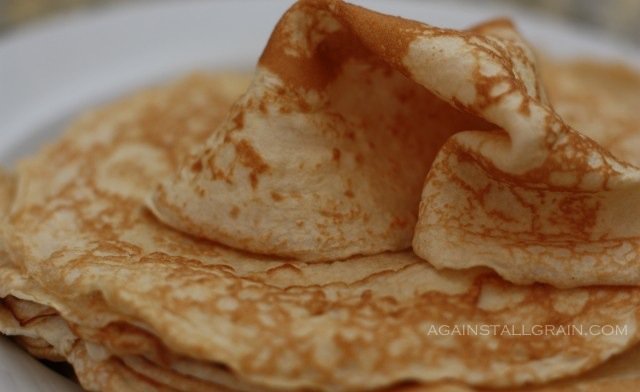 *Update: I used to use a non-stick pan or a non-stick griddle for these gluten free tortillas. It is definitely the easiest way to make them, but in an effort to reduce the use of toxic metals that leach into the food while cooking, we have ditched all teflon in our house. I found this awesome blue steel crepe pan on Amazon for $15 that works perfectly for these. Cast iron and stainless steel will stick fyi!
These coconut flour gluten free tortillas are so versatile and simple to make.  I most often use them in my enchilada recipe and lasagna recipe, but they also double as crepes for breakfast or dessert. If you use them as crepes, try adding 2 teaspoons of honey to the batter to sweeten them up a bit. I like to fill them with peanut butter and sliced bananas, but any fruit would taste great. Top them off with a little SCD whipped cream.
* For SCD, sub 1/4 teaspoon baking soda and 1/4 teaspoon lemon juice for the baking powder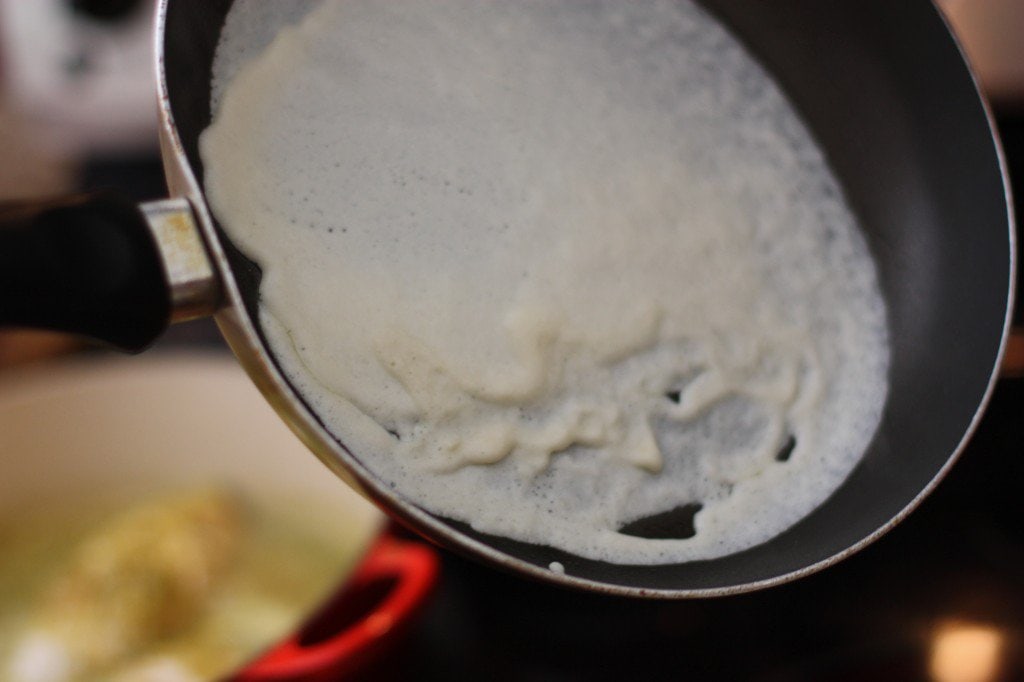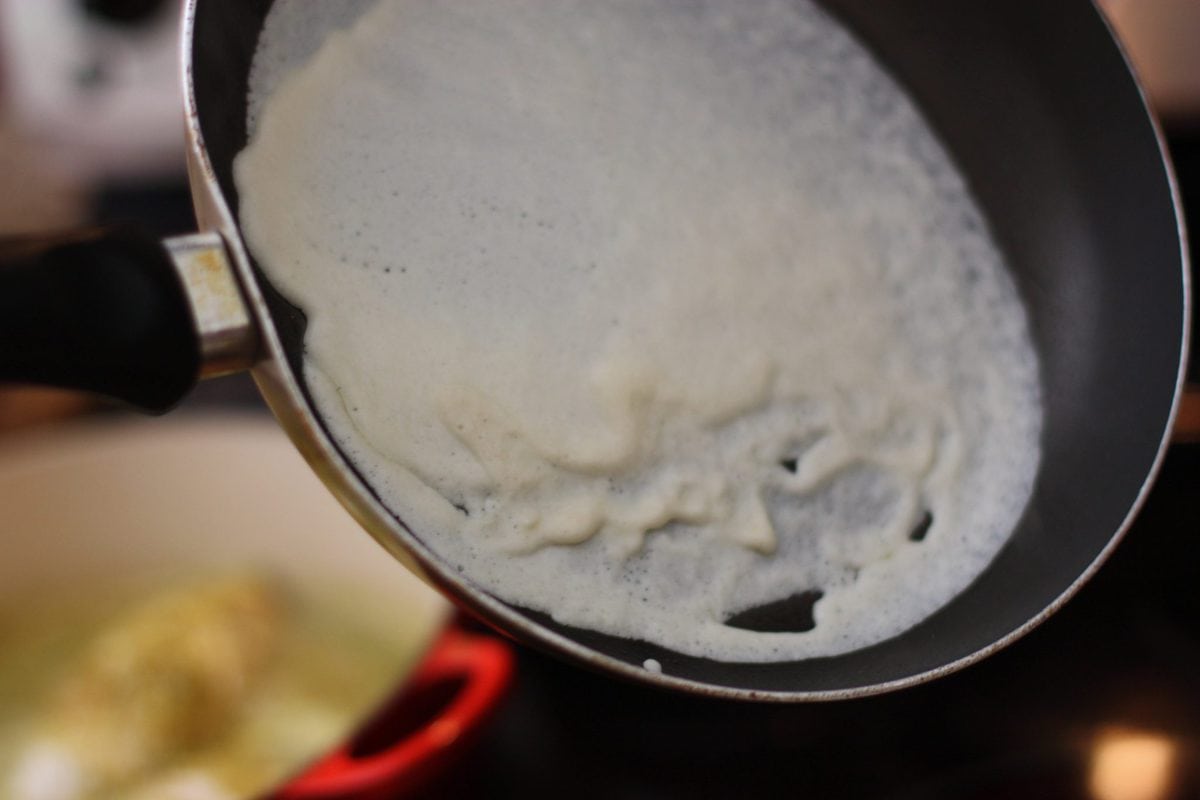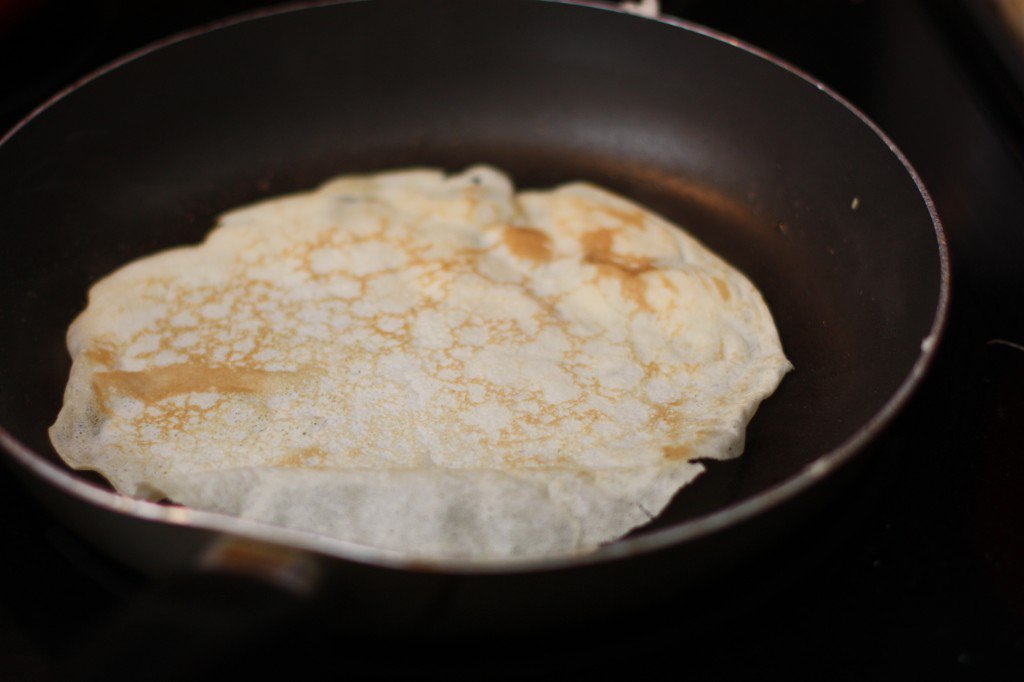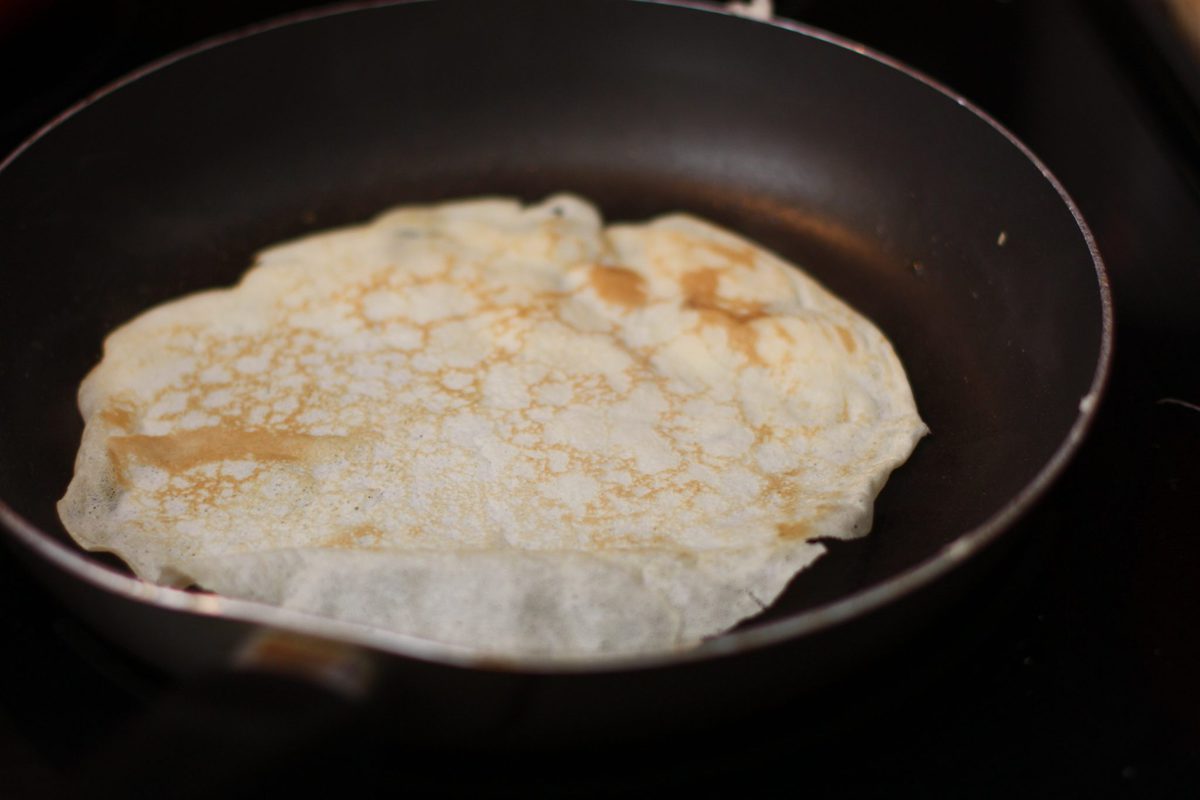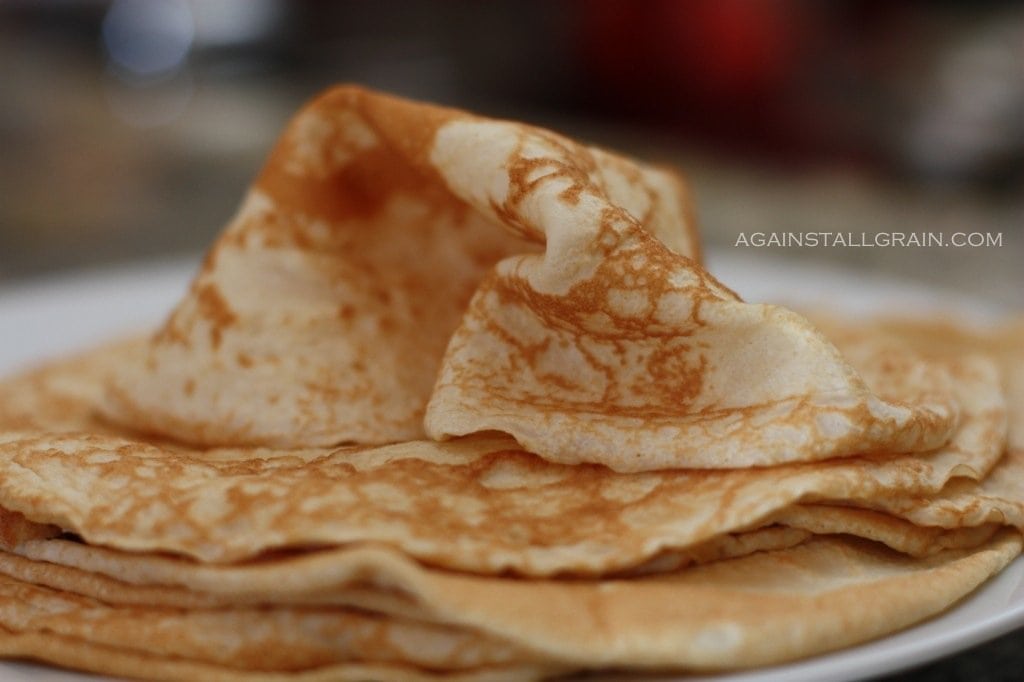 A Note About Coconut Flour
Coconut flour is made by drying and finely grinding the meat of a coconut. It is packed with dietary fiber and protein. It is naturally gluten free, so it doesn't trigger an inflammatory response in the body. The high fiber content also keeps your body from absorbing sugars into the blood stream. It is a great alternative to those who have nut or wheat allergies, but can be somewhat tricky to bake with.
I learned the hard way that you cannot substitute it for another flour 100% unless you add additional liquid. Eggs are usually best because Coconut flour has no gluten and the eggs take the place of gluten. Some sites suggest that you add 1 egg for every ounce of coconut flour, but then you're dealing with high fat and calorie content, so I usually add extra egg whites instead and occasional apple sauce or juice if I'm using it in sweeter baked goods. It's really about trial and error, and takes some patience while learning to use it. I like to use Let's Do Organic brand, which you can buy on Amazon.