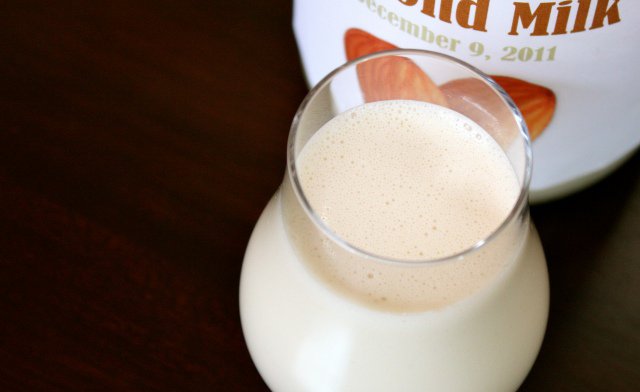 Everyone knows you can milk a cow, a goat, a sheep, and even a coconut. Luckily for all of us dairy free folks, you can also milk nuts. Well you can't physically "milk" them, but you can extract the liquid from the nuts.
Almond milk is a fantastic alternative to cow's milk. It's low in calories and high in protein. It takes a little getting used to, but once you make the switch from regular milk you won't want to go back.
While it's readily available on most grocery store's shelves, the packaged almond milk has a lot of additives, stabilizers, and preservatives. It's slightly time consuming, but extremely beneficial to make your own almond milk at home. And it's easy. 
I use almond milk in most of my recipes. Click HERE to see them all!
Oh and beware of milk mustaches 🙂
Shared this week on Allergy-Free Wednesdays and Slightly Indulgent Tuesdays