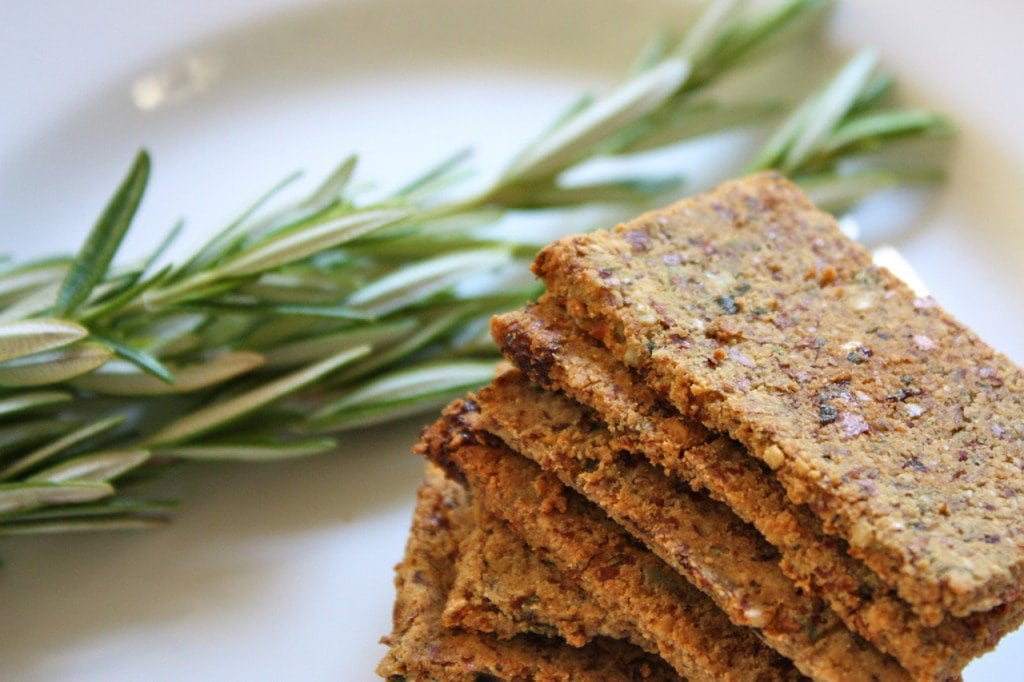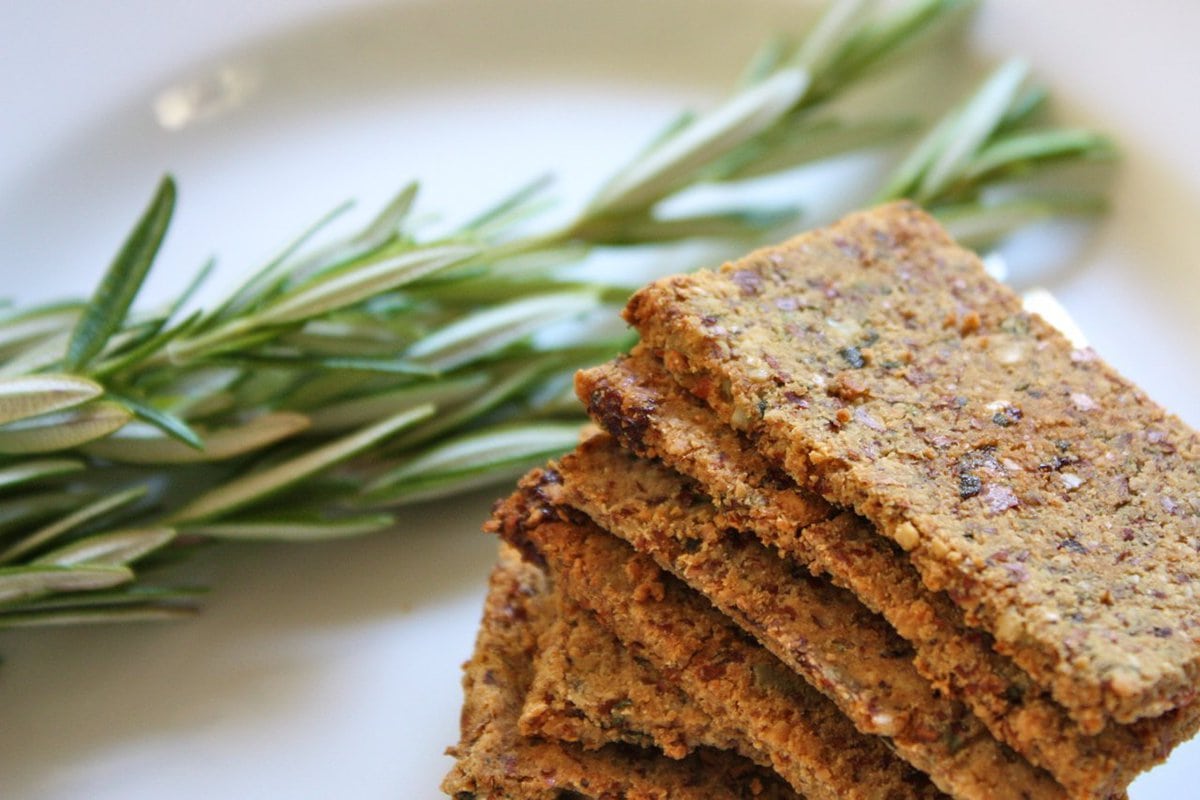 *If you want to make these with Blanched Almond Flour please see this recipe; otherwise use your leftover almond pulp to make these Rosemary Raisin Almond Pulp Crackers.

I was shopping at Trader Joe's the other day and they were sampling some crackers that looked delicious. I resisted the urge to try them since they were made with wheat flour and a slew of other ingredients that I can't eat, but I took a look at the ingredient list and decided to try my own version when I got home. My version is SCD and Paleo friendly and are also vegan raw!
Luckily, I had made Almond Milk a couple of days prior and saved the pulp that was left over from the juicer in a ziplock bag in my fridge, so I ended up having everything I needed already in my kitchen.
Take these little crackers to a party on a tray with goat cheese and some pears. It makes for a delicious appetizer! The raisins and the rosemary make the perfect combination of savory and sweet.