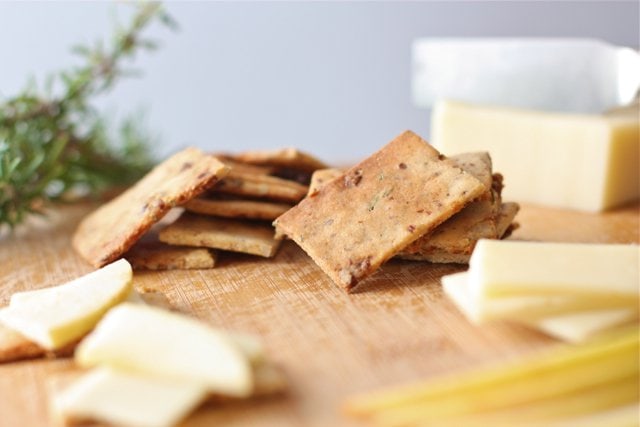 As you probably saw on Facebook yesterday, I made these almond pulp crackers with almond flour instead to make savory and sweet crackers. I used Honeyville Almond Flour which I love for it's fine grain and smooth texture from the blanched and skinless almonds. Sadly though, the recipe didn't convert well and when they came out of the dehydrator they crumbled like sand.
It can be done though! Just add water!
I used the blanched almond flour again this time, but added a little cold water and reduced the olive oil and the savory and sweet crackers came out beautifully! The pulp was leftover from making homemade almond milk where you add a few cups of water, so the almond pulp was much more moist than the flour. I should have known, but it didn't even cross my mind!
So here's the correct recipe conversion using blanched almond flour, which I know most of you probably have more accessible! I actually like this version baked better than dehydrated, but either way will work. Baking them gives them a little better of a crunch in my opinion, but if you prefer raw foods you will want to dehydrate them.
The raisins and the rosemary make the perfect combination of savory and sweet, and taste amazing with a nutty cheese like Gruyere with a slice of pear on top!