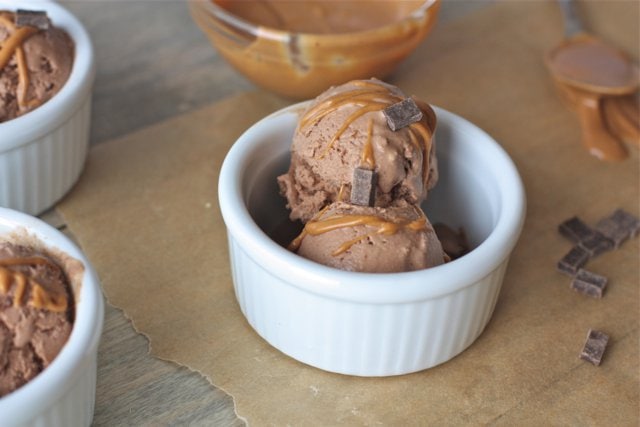 *update on Double Chocolate Ice Cream with 'Peanut Butter' Swirl- we no longer eat legumes and either use sunbutter or almond butter in place of the peanut butter in this recipe
The other night my husband really wanted to get frozen yogurt from a place we regularly go to in our neighborhood. I have the worst self control when it comes to ice cream, and always end up taking a couple of bites of his or worse, getting my own. Considering my health, or waistline, really can't afford to "cheat," I told him "NO" and made some coconut ice cream instead to help satisfy the craving.  
Usually when he goes to this yogurt place he gets chocolate ice cream and loads it up with peanut butter cups and other chocolate goodies. I decided to make this Double Chocolate Ice Cream with 'Peanut Butter' Swirl chocolate ice cream but I was out of eggs, so it became vegan! Even better in my opinion. Half the fat too!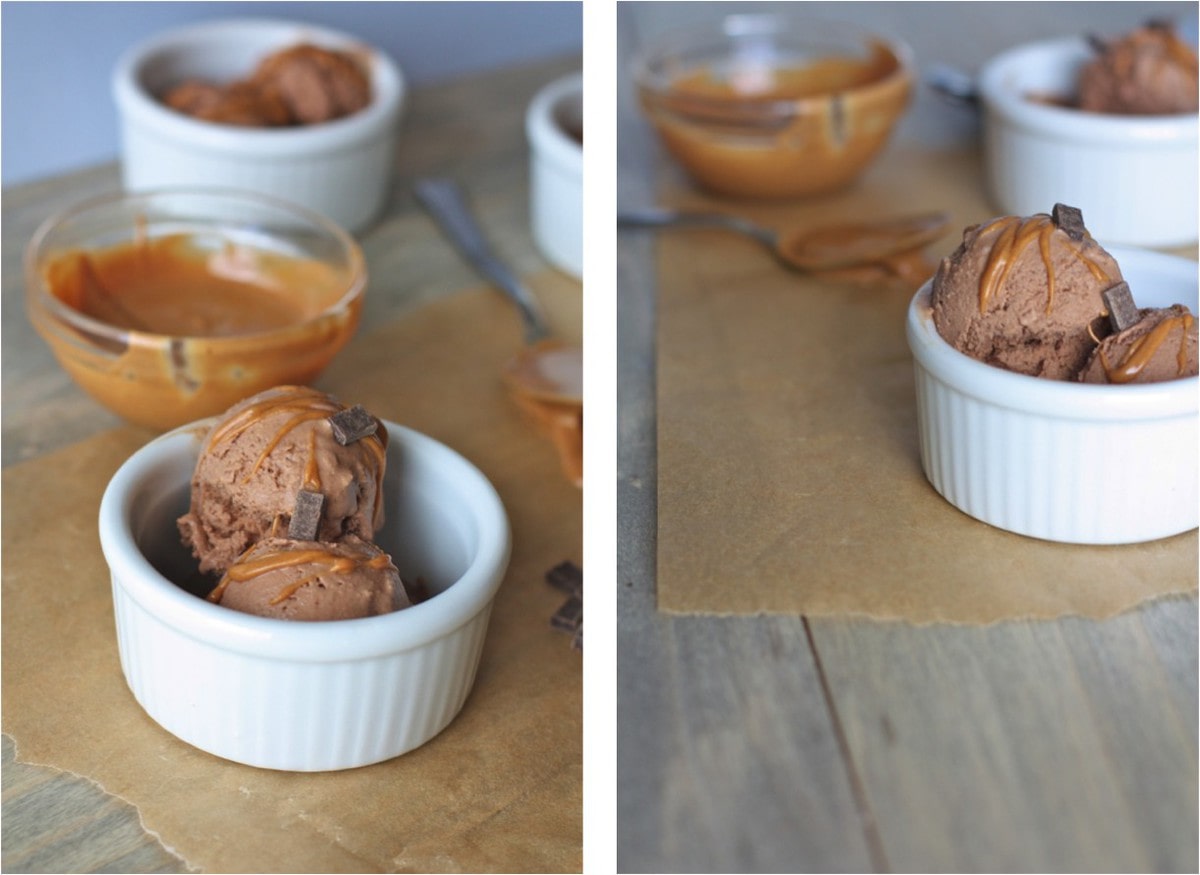 And lastly, try not to eat all of the ice cream in one night. Seriously though, it will be tempting.
Because who eats 1/2 cup of ice cream?
This stand up comic Brian Regan makes me laugh outloud every time I watch his skit on serving sizes!
Shared on Wellness Weekends , Allergy Free Wednesdays and Slightly Indulgent Tuesdays