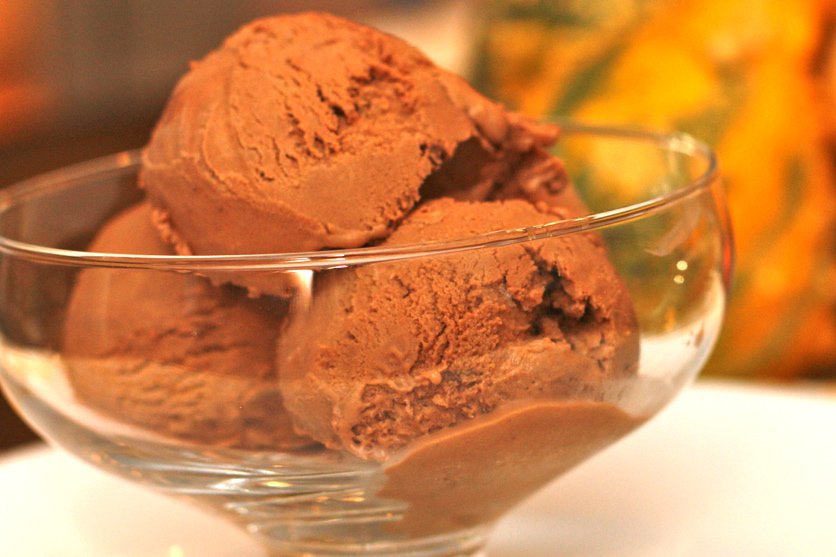 I have two vices: ice cream and french fries. When I first went on the Specific Carbohydrate Diet, I thought I'd never be able to enjoy ice cream again. Then I found Coconut Bliss ice cream at Whole Foods and realized that coconut milk ice cream is even better than the dairy version!
This recipe for Chocolate Peanut Butter Swirl Ice Cream is super easy and sinfully delicious. The hardest part is waiting the 2 hours that it needs in the freezer to firm up!
So, go ahead, eat it right out of the ice cream maker. You know you want to.
Also – be sure to check out my vegan version of this ice cream! 
Cocoa isn't technically SCD legal, so leave it and the dark chocolate chunks out completely and then you'll just have a vanilla ice cream with a peanut butter swirl. Just as tasty, just not chocolate!