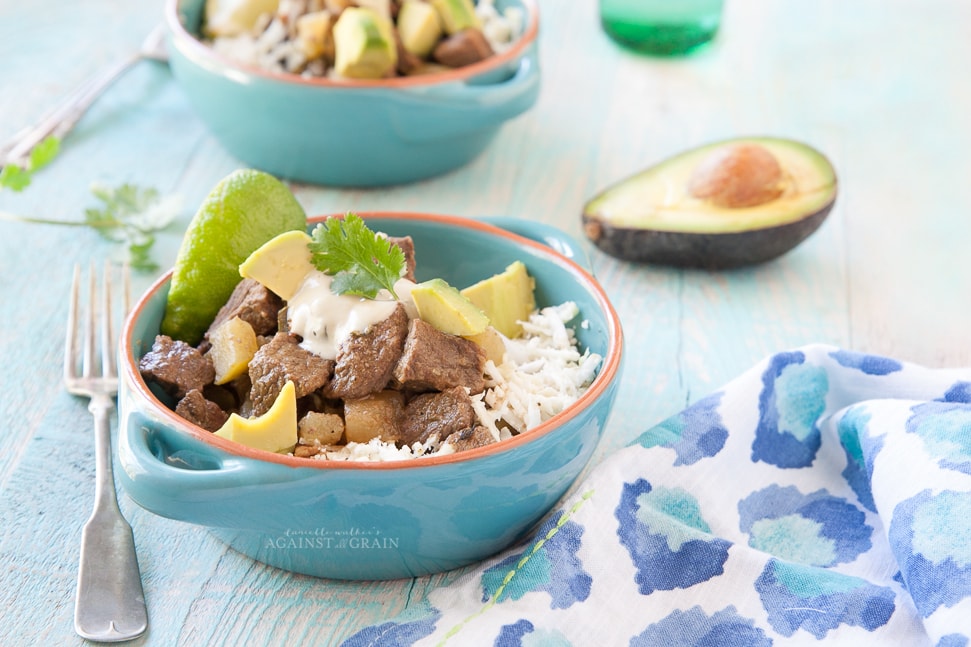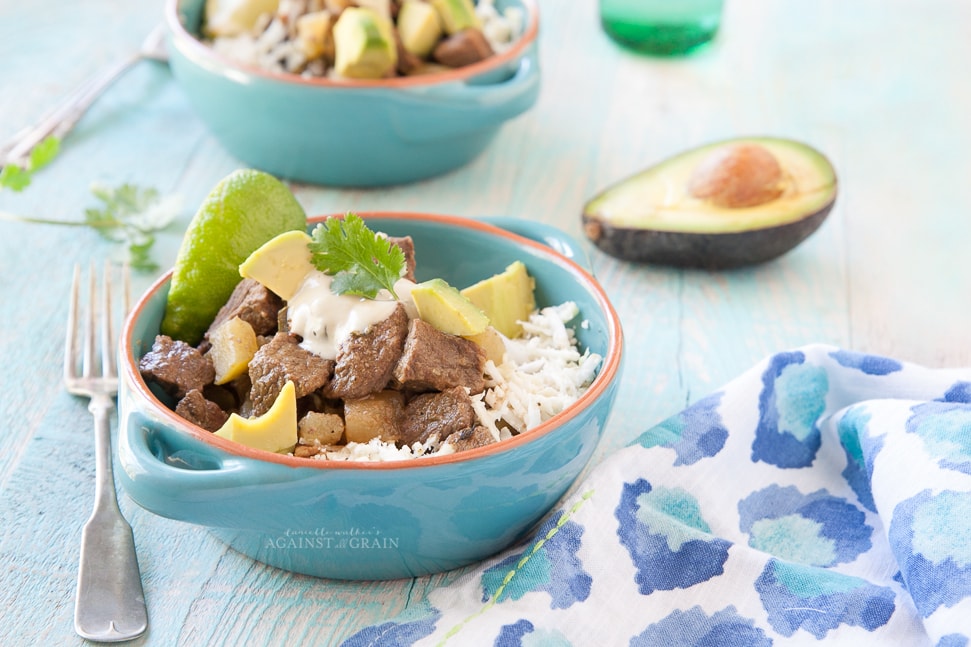 With the weather finally cooling down, and my current hectic schedule, I have two things on my mind when it comes to meals. Comfort and slow cookers. This Crockpot Mexican Stew was just the right meal. Anything that I can prep the night before and dump into the crockpot in the morning is a winner in my book. I had some bison stew meat in the freezer and decided it would go well with some of my favorite Mexican flavors. Grass-fed beef stew meat could also be used for this or even dark chicken meat.
I absolutely love the Fall. Sadly here in Northern California we have barely had a chance to experience it yet, and we were still having record hot days just a couple of weeks ago! If the sun goes behind a cloud, or there's even a drop of rain, I'm the one who throws on a sweater and some boots and craves warm, comforting meals. Even if it does get hot again in the afternoon, I'll take what I can get!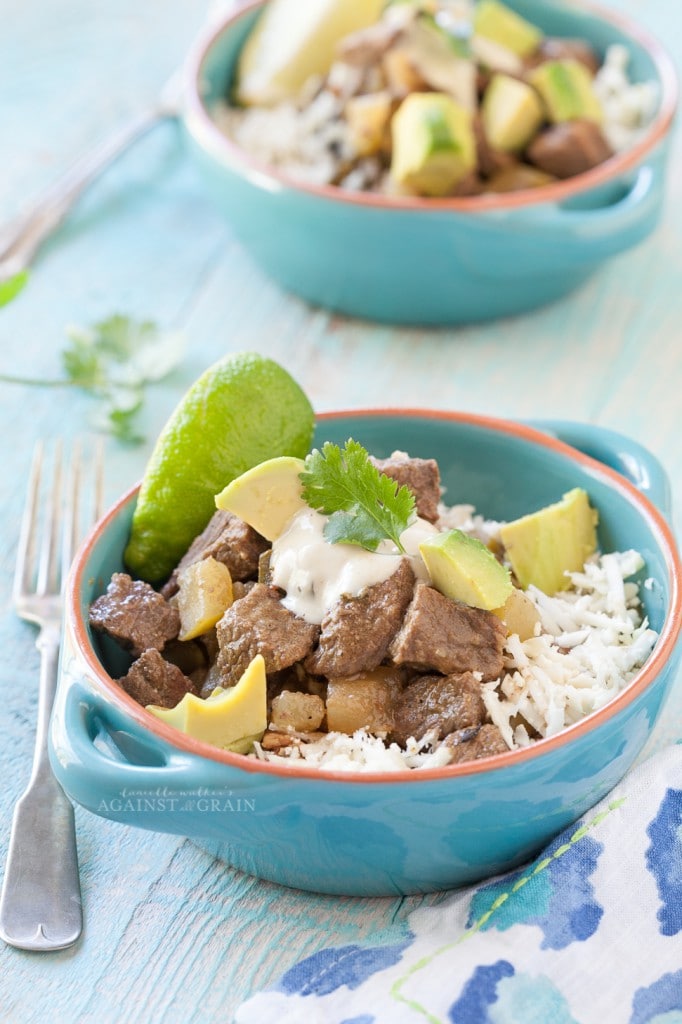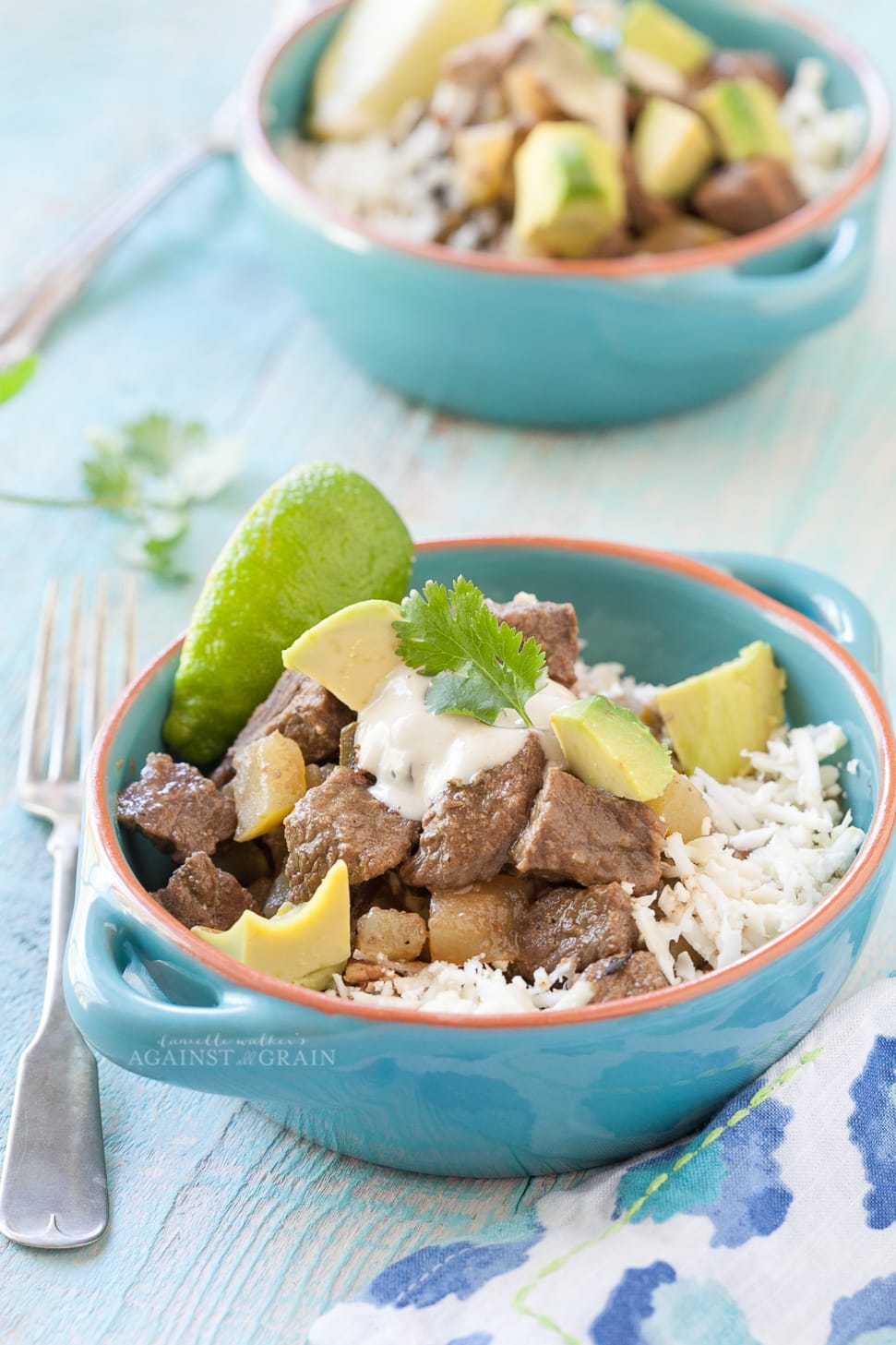 As you've probably noticed in both of my books, I love to use salsa as the main flavor ingredient in some of my Mexican inspired crockpot meals. It saves a ton of time with not having to chop all the onions, garlic, tomatoes, and herbs separately, and the flavors are so bold. So I did the same here by purchasing one of my favorite fresh, organic salsa verde from the market (you can also use the homemade recipe in my book Against all Grain). You can pick your favorite salsa and decide what heat level you want. Just make sure there's no added sugar or citric acid, which is usually derived from corn.
Chayote Squash is native to Mexico and is used in this dish because I love the mild flavor of it and  how it soaks up the flavor of the chili. If you cannot find it, zucchini or another squash would be a great substitute. The cool cashew lime "sour cream" and diced avocado on top len a cool flavor that perfectly compliments the mild spice of the dish. We served it over the coconut-lime cauliflower rice from page 126 in my first cookbook, but any cauliflower rice recipe will work!