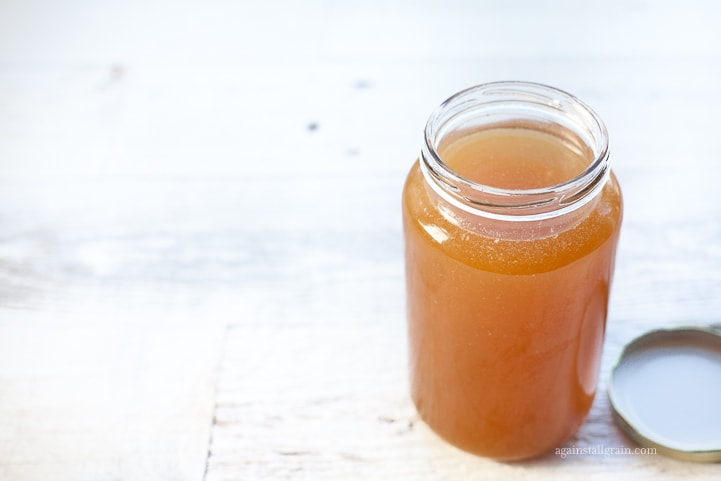 I'm not sure how 3 years have gone by and I have never provided you with a homemade chicken stock recipe! Considering how much I use it in my soups and some sauces, I was doing you a huge disservice! The recipe can be found in my cookbook, so I think I assumed it was always up here somewhere.
Homemade chicken stock is the secret to every restaurant chef's incredibly flavored soups. The boxed kind are convenient, but the flavor is never really all there. On top of that, the boxes often have "natural flavorings" which really aren't natural at all, or they add sugar. There's also the problem of being overly salty for some. I do keep a few boxes of Pacific brand Organic Simply Stock on hand since the ingredients are great, but I always prefer to have homemade in the freezer. I freeze some in jars and then I also freeze a few batches in silicone muffin pans so I can pop 3 pucks out and heat them up for a single serving. A little tip – measure how much fits into each of your muffin cavities so you know how much you're using for recipes without having to defrost and measure first! Mine fit 1/3 cup in each, so I know 3 pucks is a cup!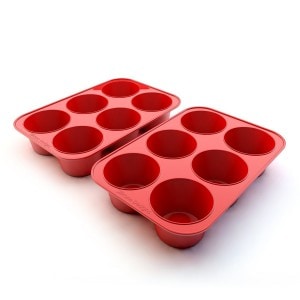 I do mine in the crockpot to make things easier and keep my stove free to cook other things throughout the day. This recipe is easily adaptable to other bones too such as beef, turkey, or bison! Something to note with my recipe – there only a tiny bit of salt added to the stock. All of my recipes account for this and have salt added based on the dish, not the saltiness of the stock. If you are using the boxed kind in any of my recipes, keep that in mind and purchase low-sodium stock and then cut back on the salt called for in the recipe if needed. I like to have control over the seasonings in the dish and do not like the stock to dictate it.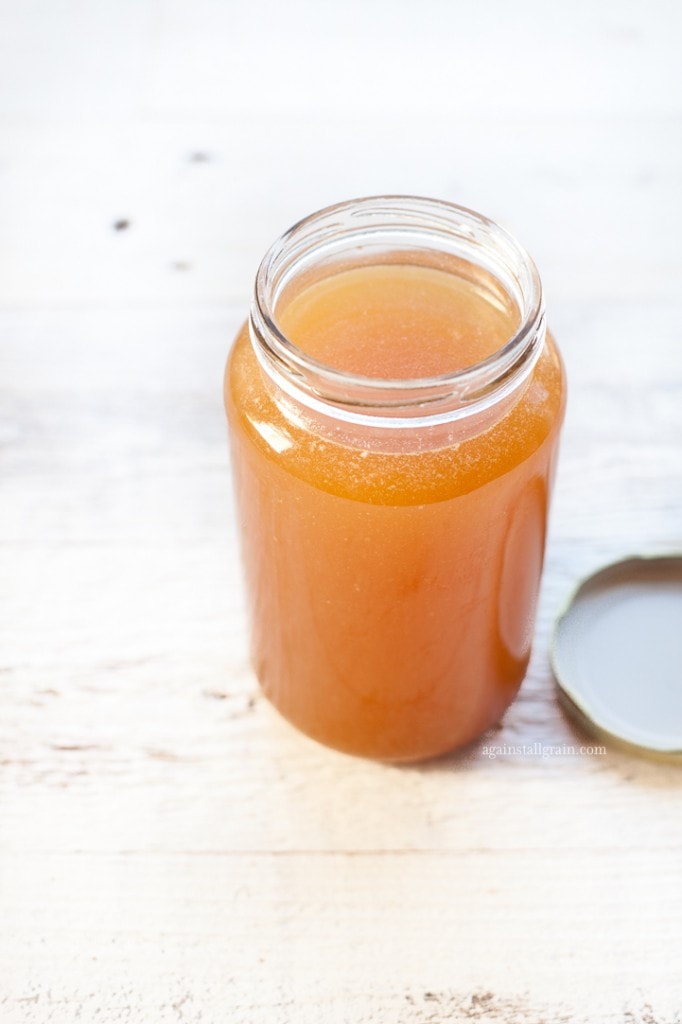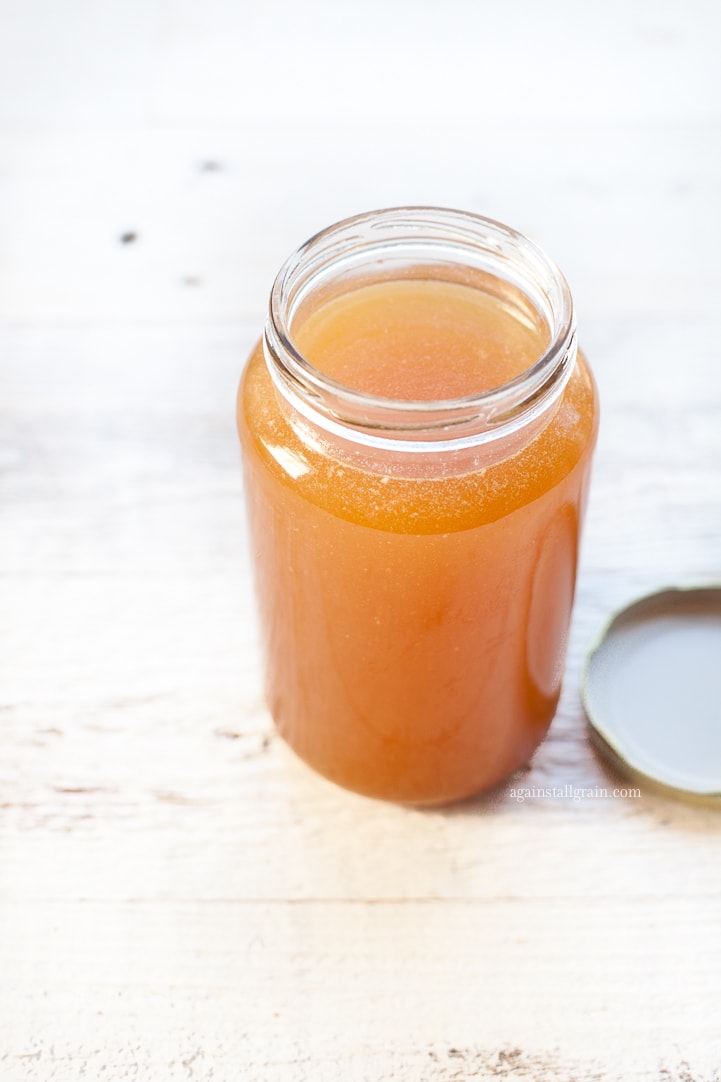 I started drinking bone broth regularly during one of my last flare-ups a couple of years ago. Not only was it soothing for me to drink when I had little appetite for much else, but it is packed full of minerals that are easily absorbed by our bodies and the gelatin in the bones is a gut soother and healer. Read more of the benefits of broth on the Weston A Price website here.
"Stock contains minerals in a form the body can absorb easily—not just calcium but also magnesium, phosphorus, silicon, sulfur and trace minerals. It contains the broken down material from cartilage and tendons–stuff like chondroitin sulphates and glucosamine, now sold as expensive supplements for arthritis and joint pain." -Sally Fallon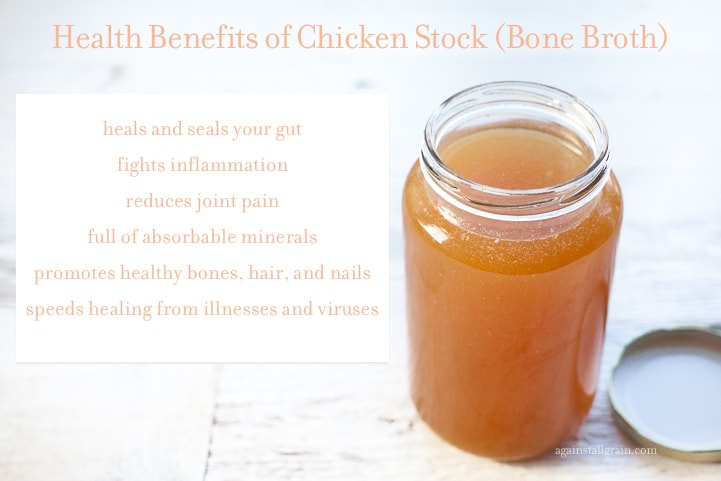 I now love to make this in my pressure cooker!