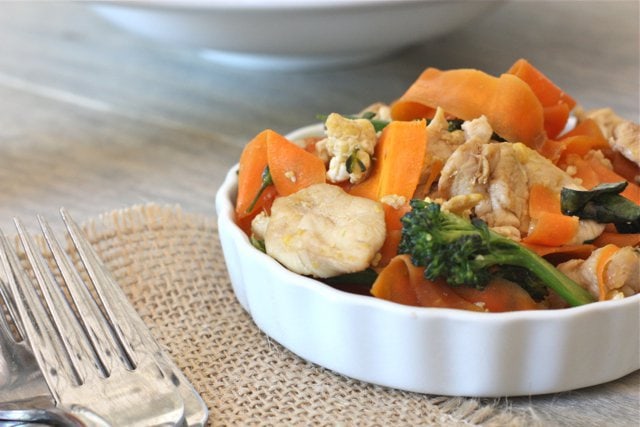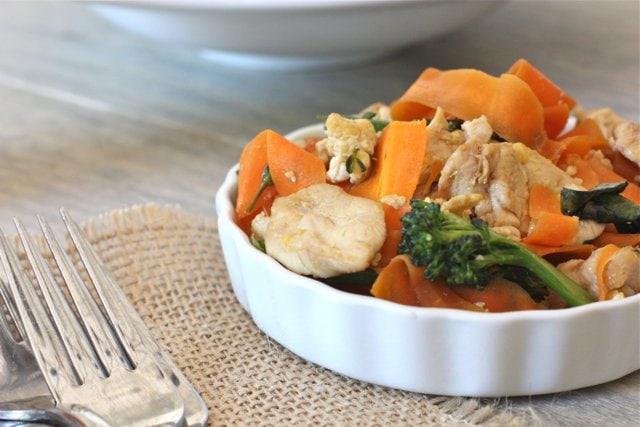 Here's the final dish to complete the series of Thai Takeout Foods!! Check out the recipes for

Tom Kha Gai Soup

,

Yellow Curry with Prawns

, and

Dairy-Free Thai Iced Tea

to put together the perfect Paleo Thai Night!
This is my husband's favorite dish to order when we're out for Thai food. Pad See Ew is a dish that is comprised mostly of wide, flat rice noodles in a light brown sauce with broccoli, carrots, and a scrambled egg. It's almost like a Chinese fried rice, but with noodles. I recreated the noodles by using a vegetable peeler to make very thin ribbons of carrots and then sauteing them with the other ingredients until they were soft and flavorful. I actually prefer this now to the heaviness of the noodles!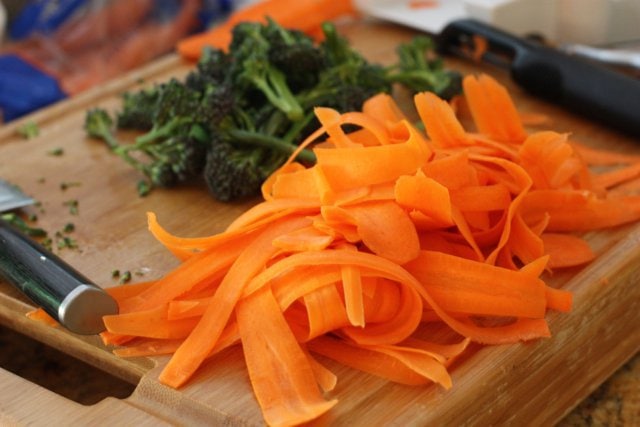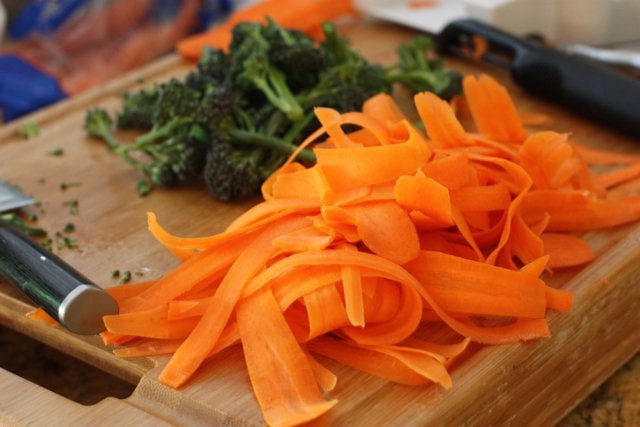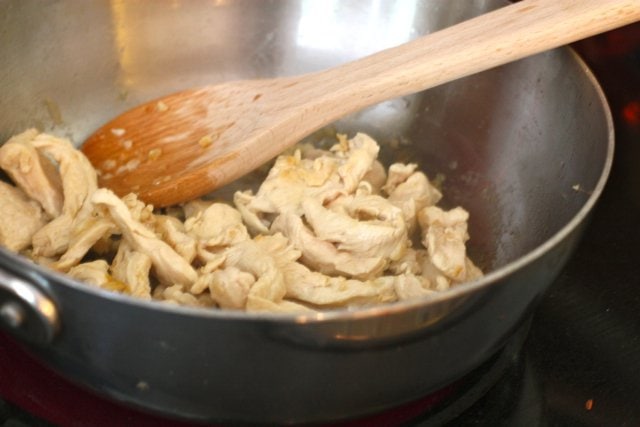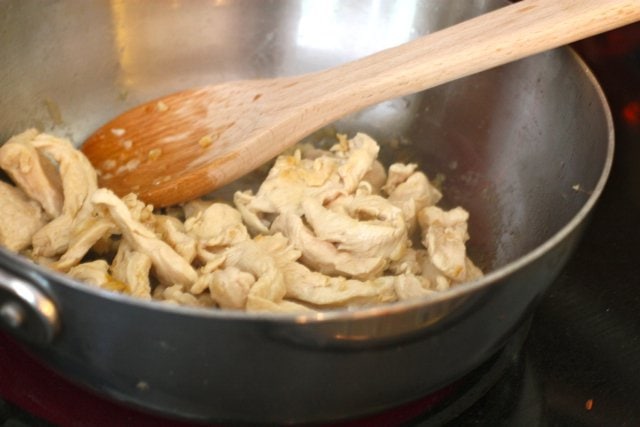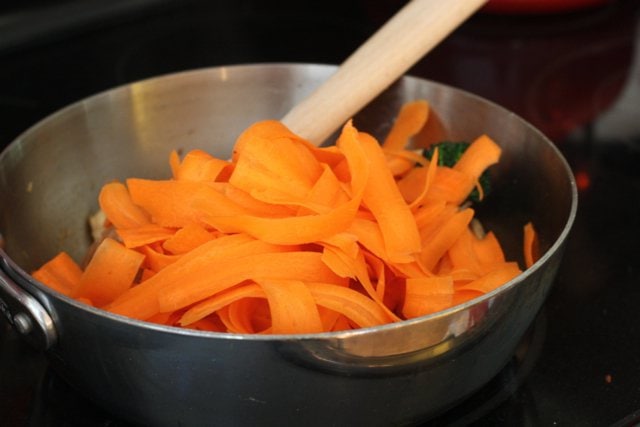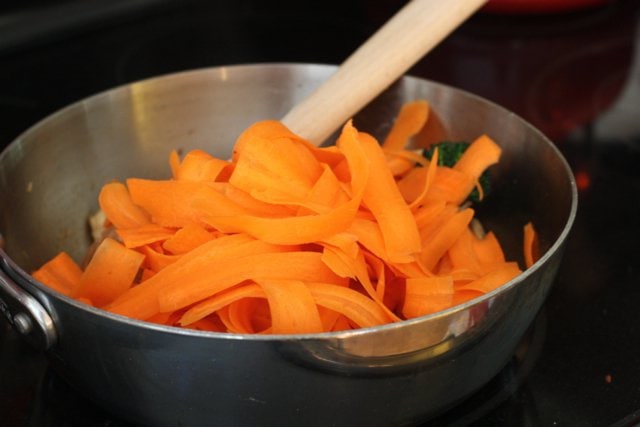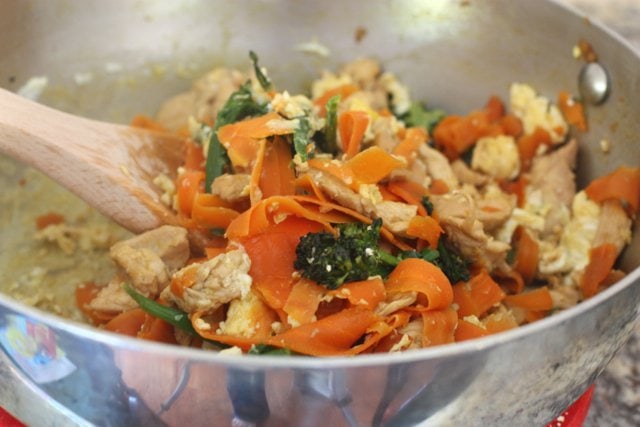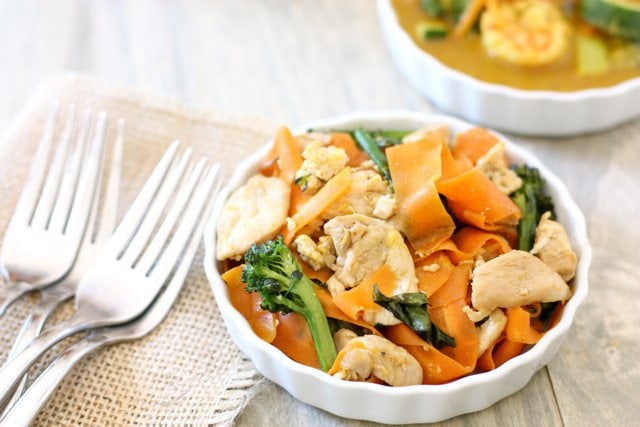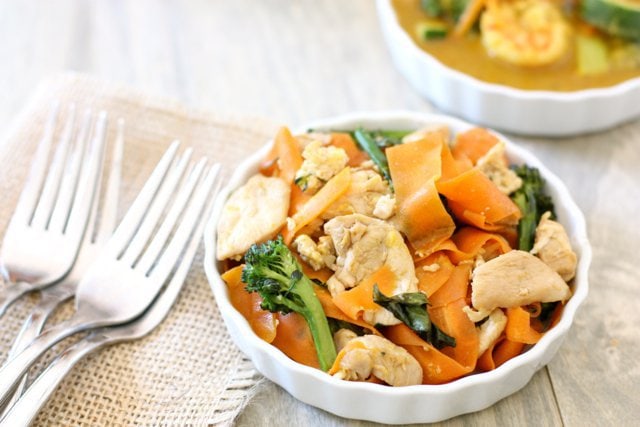 Shared with Gluten-Free Wednesdays