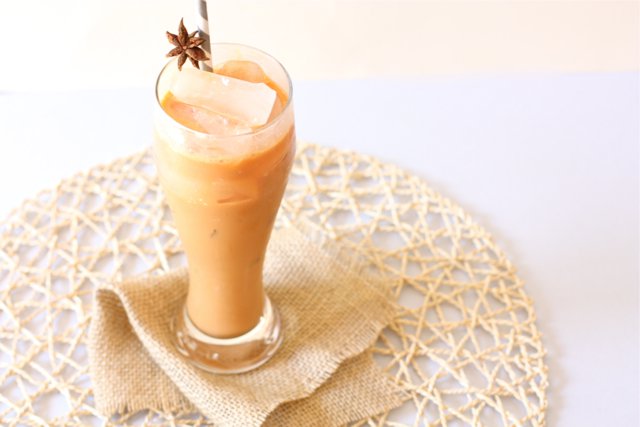 You can't eat Thai food without something refreshing to wash it down! Here's the third component of our grain/dairy free Thai Takeout Night – Thai Iced Tea!  Check out the Tom Kha Gai Soup and Yellow Curry with Prawns, and the final dish will be Pad See Ew.
My husband loves this Thai restaurant favorite. It's a sweet, full-bodied beverage that perfectly compliments the spice and salty flavors of Thai dishes. I had never tasted it before but when I told him I was working on this series, he asked if I could make a Paleo Thai Iced Tea to go along with it. So we went for a little field trip to our favorite local Thai spot and ordered one of these ice cold drinks. It comes out full of ice and with a reddish orange tint.  It's really sweet, but creamy at the same time from the cream they put at the top. I read up on the drink when we got home and it seems that the majority of the Thai restaurants serve a very strongly brewed black tea that is colored with food coloring, then they mix in sweetened condensed milk and top it with half and half. No wonder my husband is wired when we get home from having Thai food combined with Thai Iced Tea!
I tested a few different black teas, and found that pure Assam tea has the closest flavor. It naturally has an orange hue so it looks a little like it too! You can add some natural food coloring if you're really going for the bright red color, but it's not really necessary. I made the tea strong by steeping extra bags and for triple the normal time. Coconut milk seems like the obvious half and half substitute to me since we're already consuming so much of the creamy treat with Thai!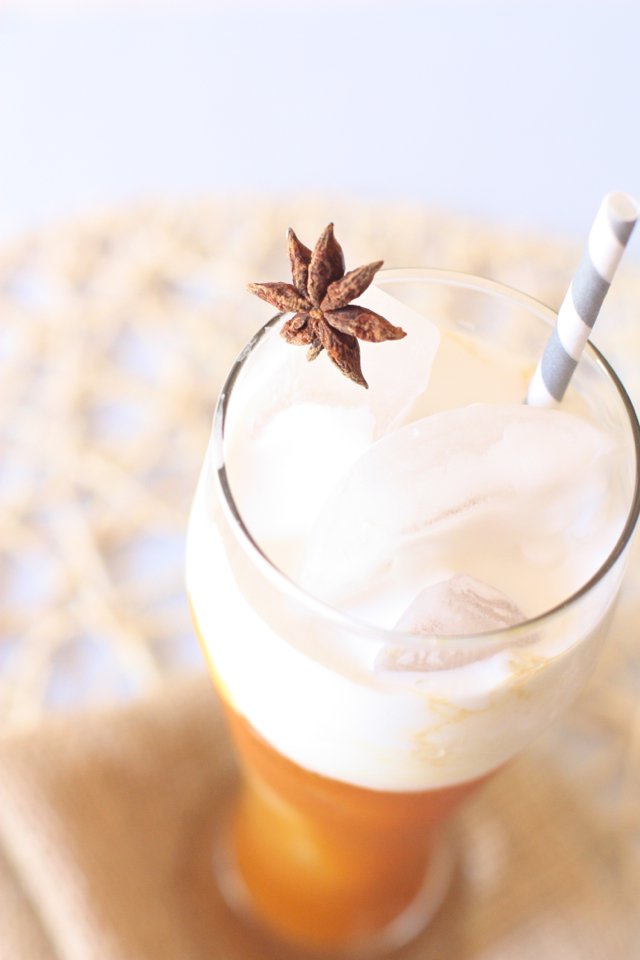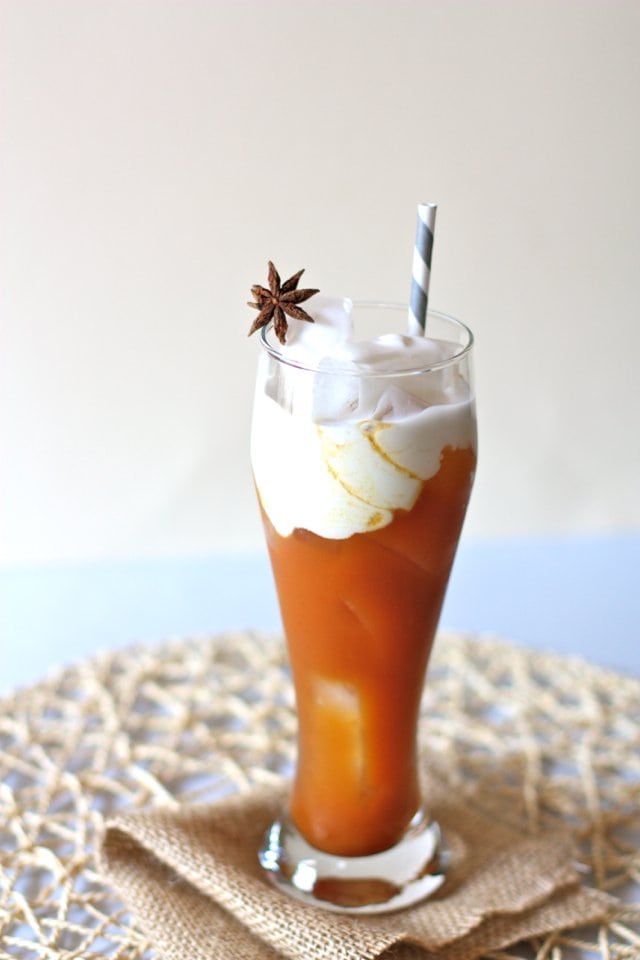 Shared this week at Slightly Indulgent Tuesdays and Allergy Free Wednesdays