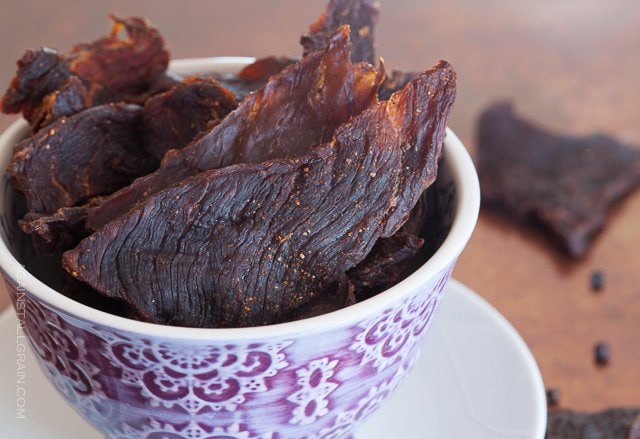 While a lot of children awoke on Christmas morning to stockings full of toys (or socks and underwear!), my Grandma always stuffed ours with little homemade treats. We of course got the toys and practical items like clothes when we opened the packages, but my favorite thing to find in my stocking was her homemade beef jerky. To be honest, I actually have no idea what she used to marinate it in and really should ask her! Grandma I know you're reading this, so let's swap recipes soon! But, was it healthy beef jerky?
I've loved jerky of any kind ever since, be-it turkey, beef, or even the bear jerky that a friend let us try one time in Colorado when I was growing up. I had never made it though until last year when I actually started scrutinizing the labels of the packages I was buying. There's quite a few brands out there now that use healthy ingredients; but I find it is still easier, cheaper, and more flavorful to just make own at home. There will be a couple of different flavors in my new cookbook next Fall, but for now, here is our go-to Smoky Healthy Beef Jerky. I keep it in the pantry for those days when I need a salty snack or am on the run and don't have time to fix lunch.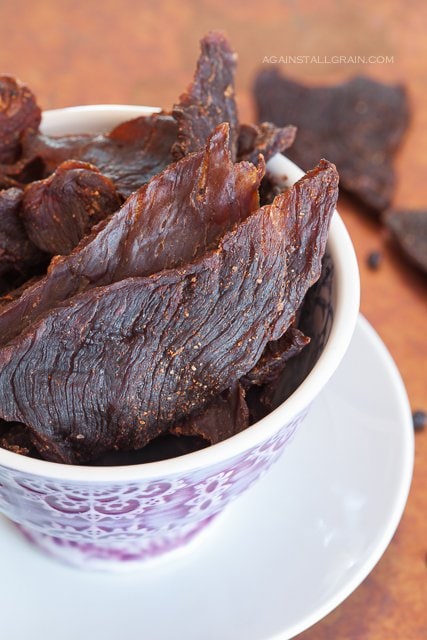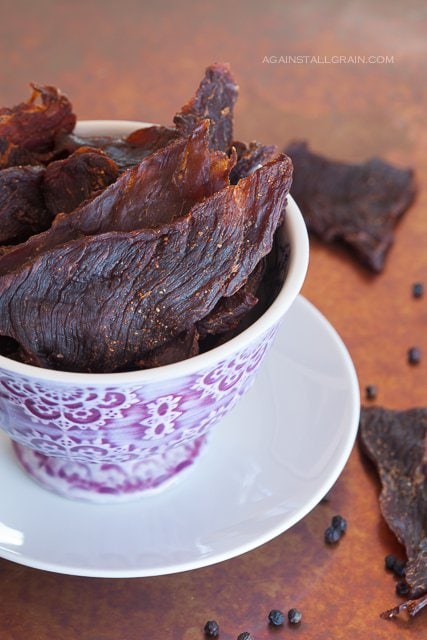 Store the beef jerky in an airtight container at room temperature for up to 1 week. *The research I've done shows that this method results in jerky that can last on the shelf in a well sealed container for as long as 2 months. It never lasts long enough in our house to test that out though!