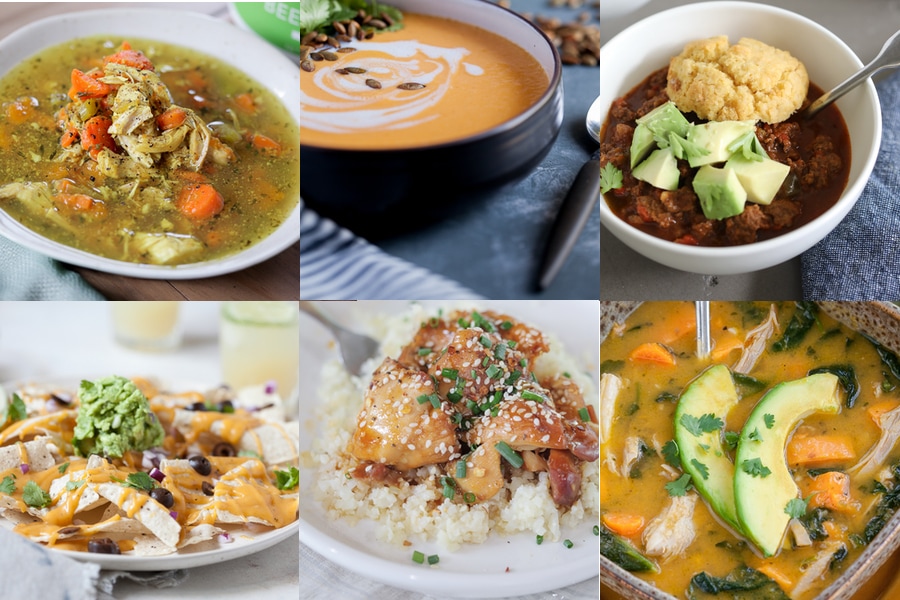 I have loved hearing from so many that received Eat What You Love for Christmas. I wish that I could be in your kitchen with you testing out the recipes and seeing your responses to the flavors! Since I can't, I encourage you to grab some friends or family to pull into the kitchen with you and begin making some of my favorite recipes from Eat What You Love!
Coincidently, I've also heard many of you received the beloved Instant Pot for Christmas. I love using mine primarily because it pulls a nutritious substantial meal together quickly, even when I'm prepping super last minute! I wanted to write a blog about my favorite Instant Pot recipes to make this time of year.
Shop My Kitchen!

It's stacked and loaded with 7 of my most comforting recipes. All complete with links or tips for my favorite additions, freezer tips, or special modifications I like to do! Enjoy, and leave a comment telling me which recipe you are most excited about making. See below for the recipes!
Also – if you own a copy of Eat What You Love– did you know I have an entire bonus chapter that's dedicated to the Instant Pot??
Download it here!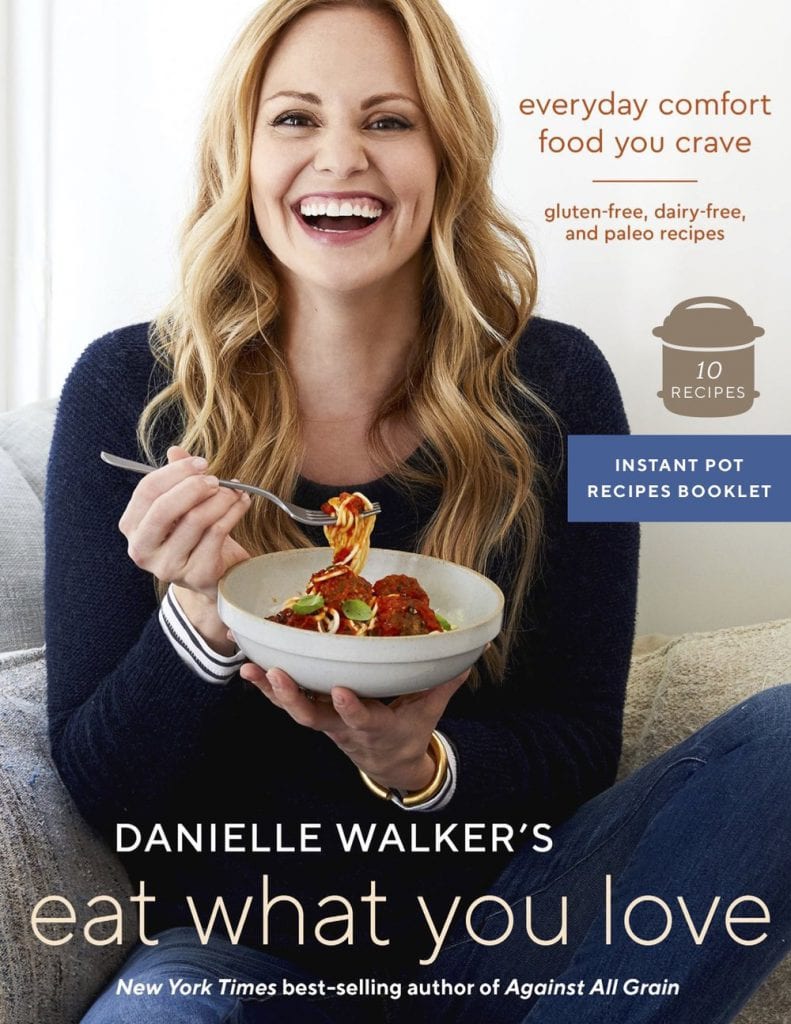 I can pretty much guarantee that this paleo version of your classic nacho cheese sauce will exceed your expectations. Especially if you add in the optional taco meat! Find the recipe here on my blog or in the Instant Pot bonus chapter above, which has a special addition to make it taste like Chili's skillet queso! My kids love eating this with broccoli, but if you're looking for something my indulgent then I love using Taro or Siete chips to make a plate of nachos!
If you have incredible self- control and end up with some leftover, it freezes well! Simply defrost and reheat over the stove to enjoy later! It will look a little curdled at first but just keep whisking as it bubbles and it will smooth out.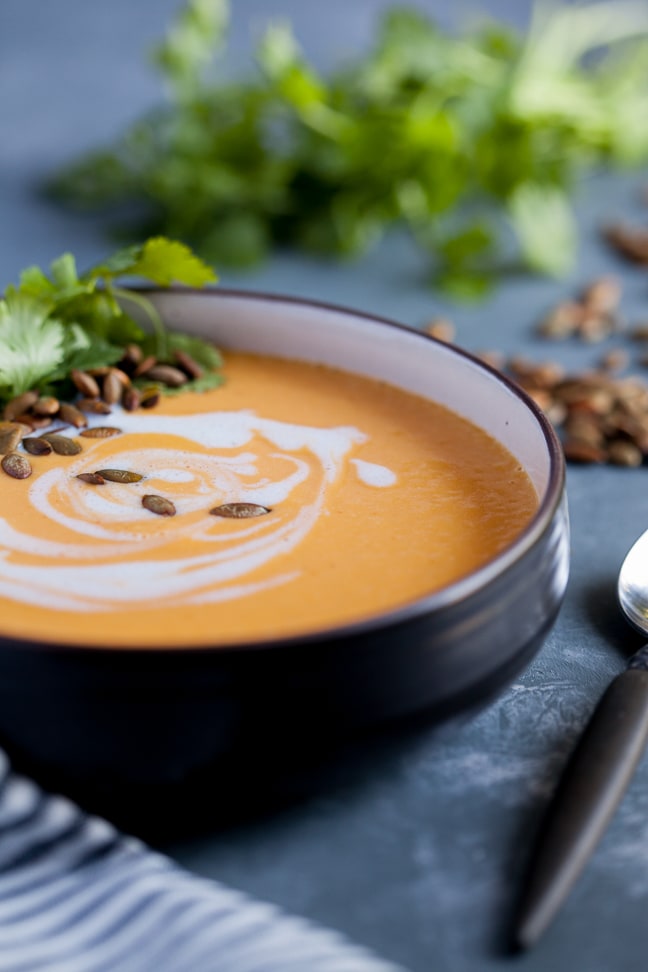 Creamy soups are one of my favorite meals, especially when I'm in need of something comforting. (And easy!) This Red Curry Butternut Squash soup was newly released on the blog in 2019, and has already become a hit! I absolutely love the flavor of the Thai Kitchen Red Curry Paste that I used in this recipe. It has a tiny kick but it's toned down by the hearty butternut squash and rich coconut cream. And it takes just about 10 minutes to cook!
One of my favorite things to do with this soup is saving a few tablespoons of coconut cream to garnish. It contrasts the spice almost like a sour cream would, giving a delicious (and pretty) final touch!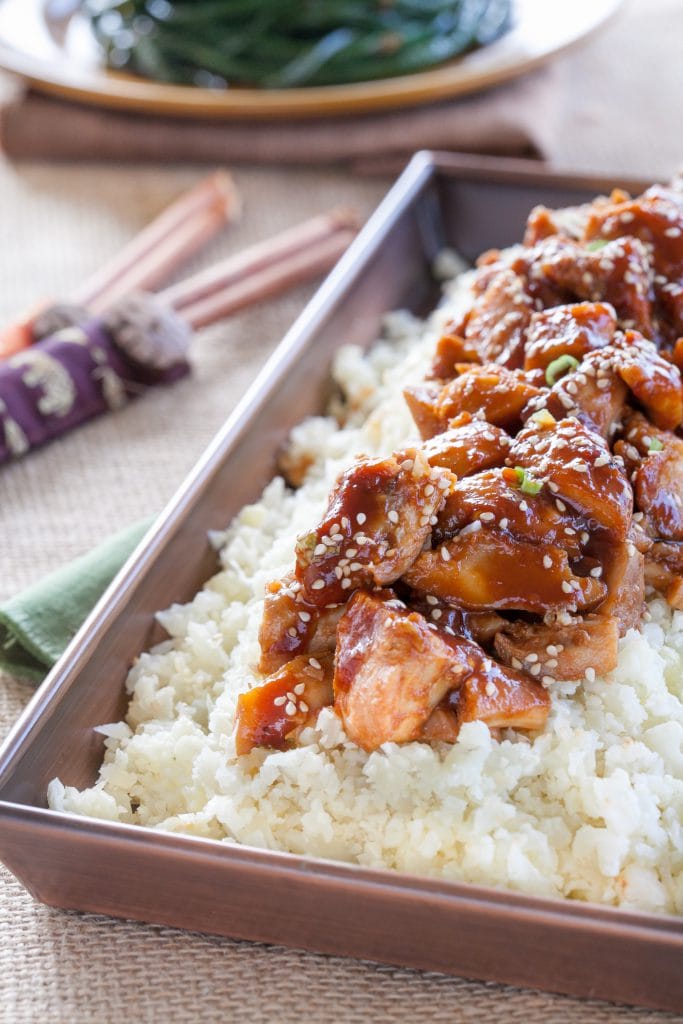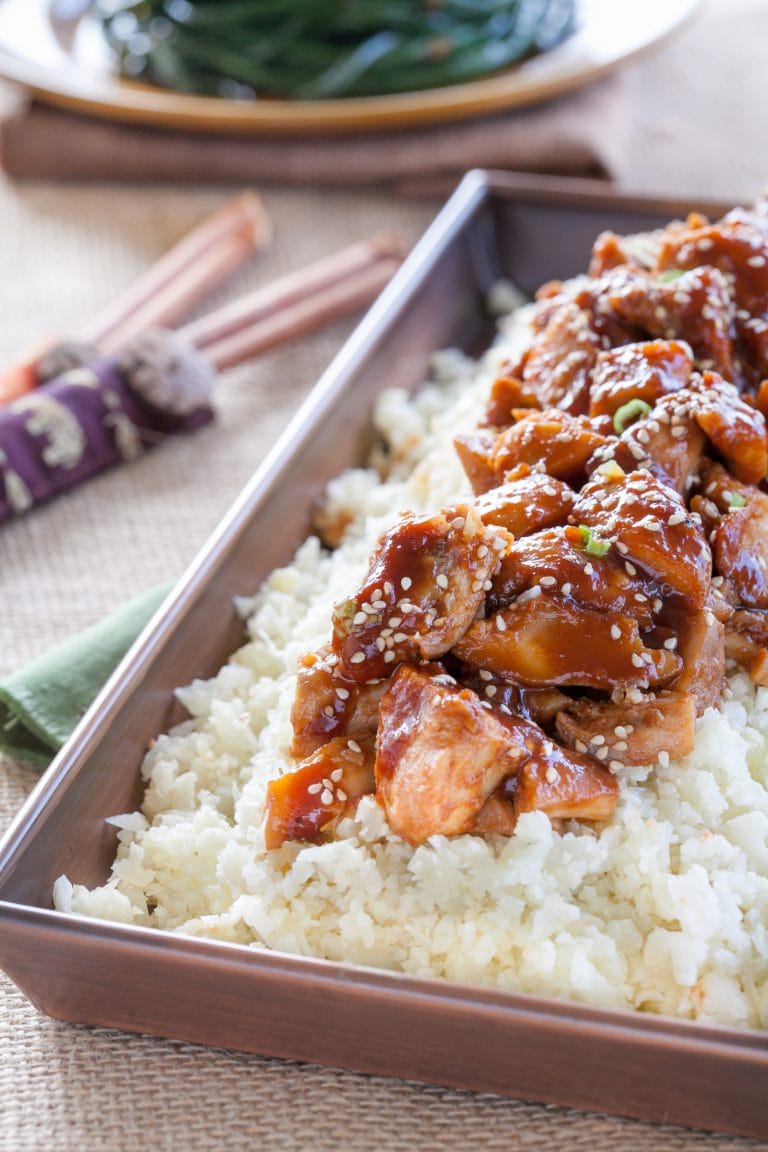 This is likely my most popular recipe of all time. It was a total hit when the original version came out in Against All Grain and was touted for the shocking similarity to Sticky Orange Chicken Take-Out that we all know and love. When I became well-acquainted with the Instant Pot, it was one of the first recipes I knew I would convert.
I love freezing this meal for later enjoyment too. Often I will double the recipe and put half of it, uncooked, in the freezer in a resealable bag or glass container. Just defrost it enough to get it out of the container, then plop it in the IP and set the timer for 10 minutes longer than called for since it's frozen!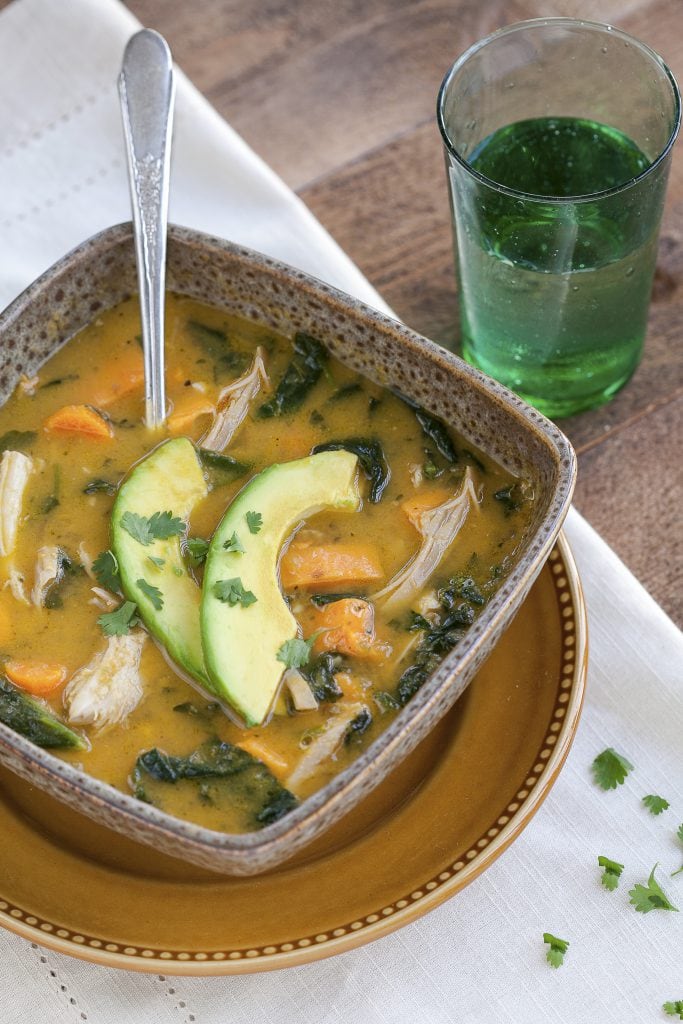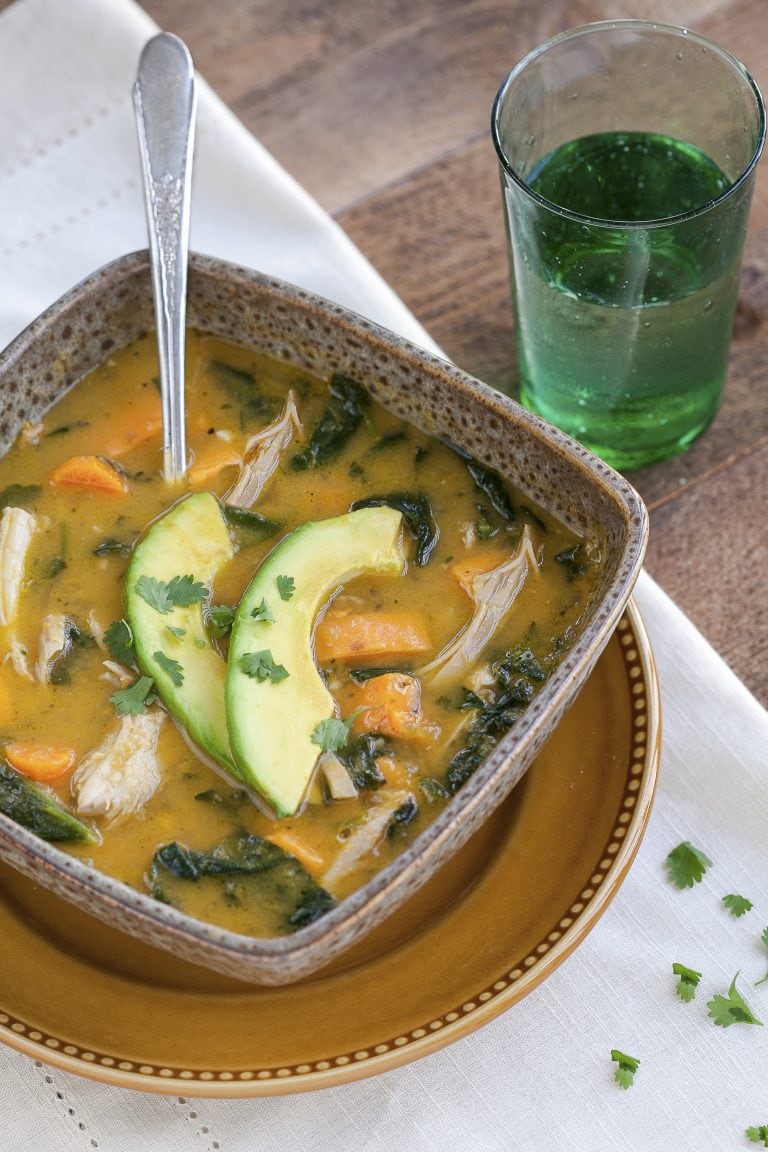 Did you know this Mexican Chicken Chowder was actually the inspiration behind my Paleo Queso?! It's true, I happened to have some Taro chips nearby so I dipped a few in the leftover soup after I had eaten all of the chicken and chunks of veggies out of it. It reminded me a little of nacho cheese sauce and it was like the heavens opened up. After a few changes, I came up with what is now my queso recipe. ALL that being said, this soup is divine. My favorite addition to it is a dollop of Guacamole and Sour Cream!
The original recipe is in Against All Grain, but I created an Instant Pot method so that it could be even more convenient! It is very freezer friendly too, whether in one batch or several.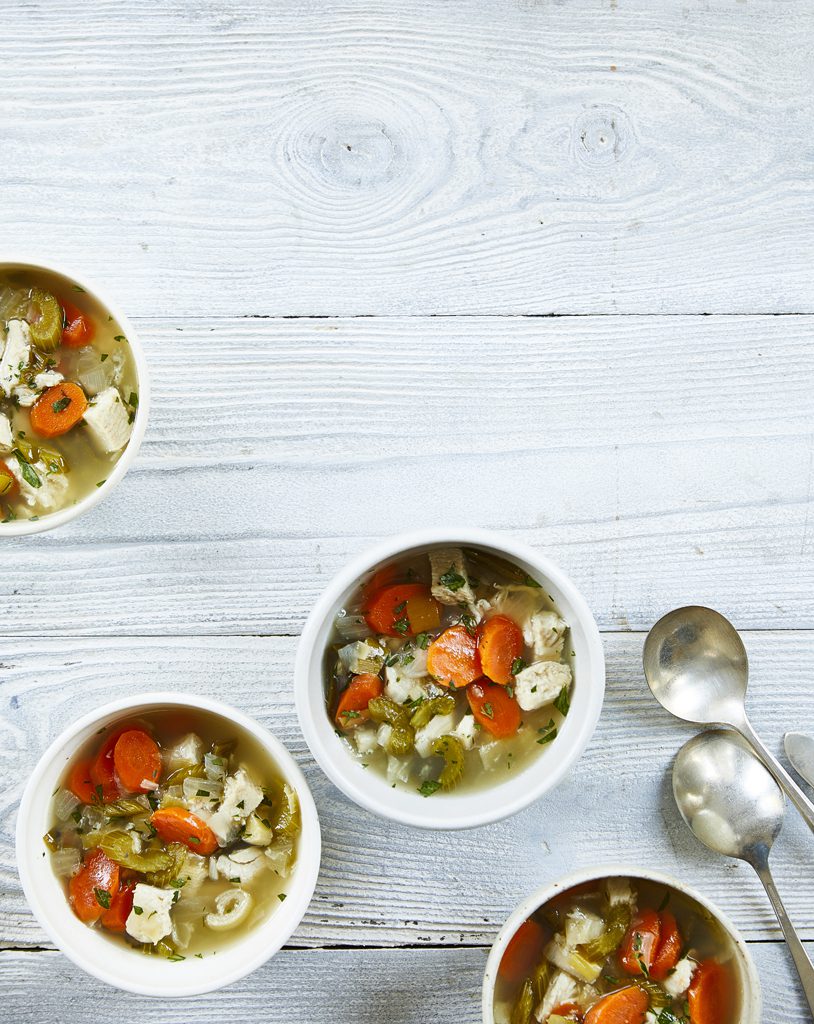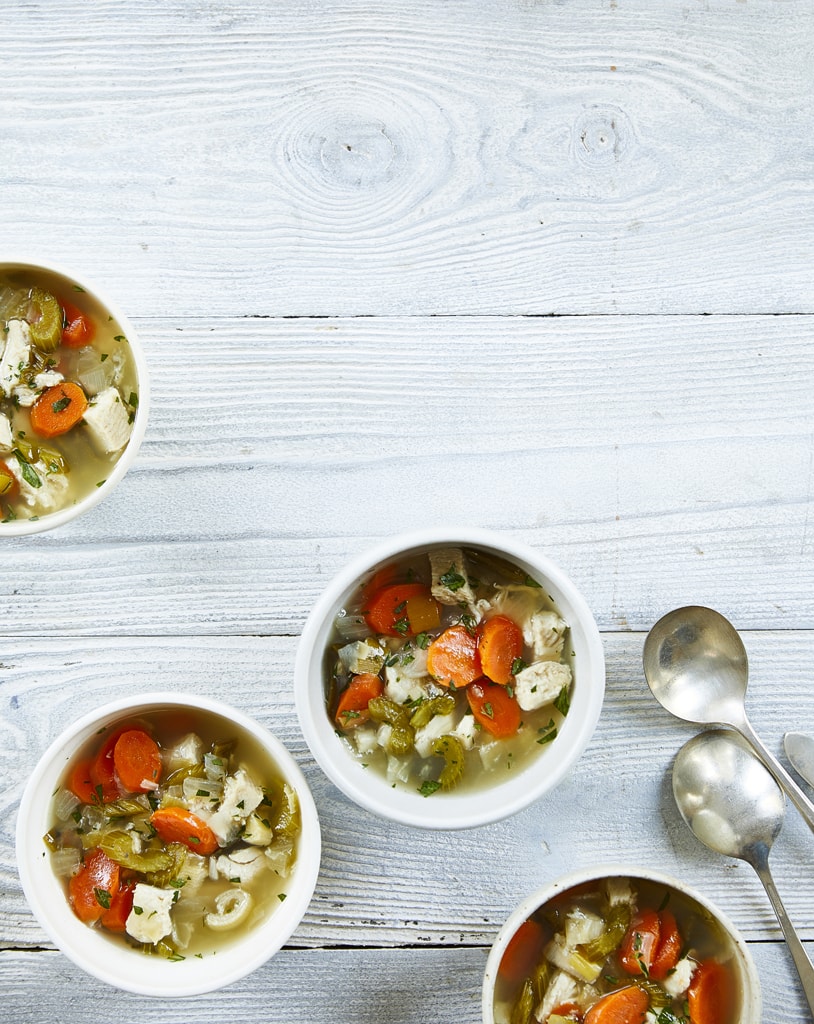 I'm often asked what I eat when I'm not feeling well. The answer is lots and lots of chicken soup…even for breakfast! The homemade chicken bone broth that is the foundation of this soup is calming for the gut and replenishes minerals and nutrients. I love using my Instant Pot for this soup because it comes together so quickly—especially if I'm not feeling well enough to cook anything elaborate! The secret addition to this recipe is the lemon juice and zest. It makes all the difference in the world to the flavor profile and contributes to the countless health benefits of this soup.
This recipe freezes very well. I love freezing single batch servings of it in pint jars or leftover ghee jars. It's perfect to reheat over the stovetop when someone in the family or I am not feeling well!
I recently converted my all-time favorite Chili recipe from Eat What You Love to use the Instant Pot! This makes the process faster, and it also gives you the freedom to run errands or do things around the house- unlike the original stovetop version. Unless you've made this recipe, you probably couldn't guess my secret addition to this one- 1oz 100% cacao bar! It adds depth & slight creaminess to the chili that's unmatched.
As for my favorite side, the cornbread topping from the book is to die for. If you'd rather skip it, then enjoy this chili with some plantain chips and avocado over top.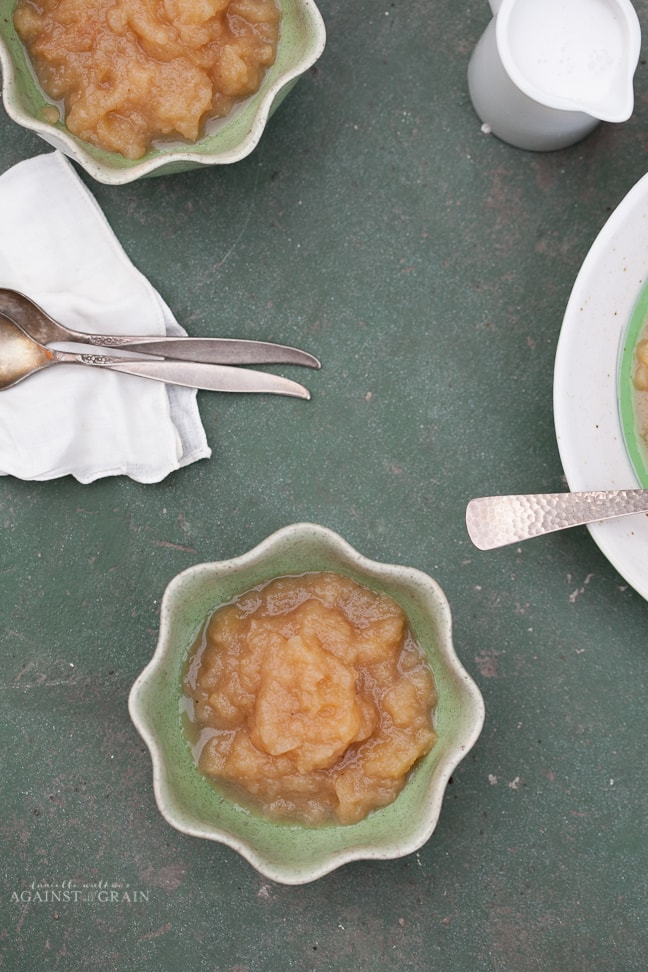 This Apple Pie Applesauce is one of my most versatile recipes. I have used it as baby food, an after-school snack, dessert, and a topping for my favorite Pork Tenderloin (Meals Made Simple)! I cooked the apples with a little ghee and my favorite spices so it has all of the goodness of pie filling, without ANY added sweeteners- which also makes this Whole30 compliant. In the Instant Pot, this applesauce is cooked in 15 minutes! As a dessert, you must serve this with a drizzle of coconut milk– which just adds even more to the velvety texture and flavor that the ghee gives!
The applesauce will keep in the refrigerator for about 10 days, or you can freeze it for 6 months. Allow it to thaw overnight in the refrigerator.