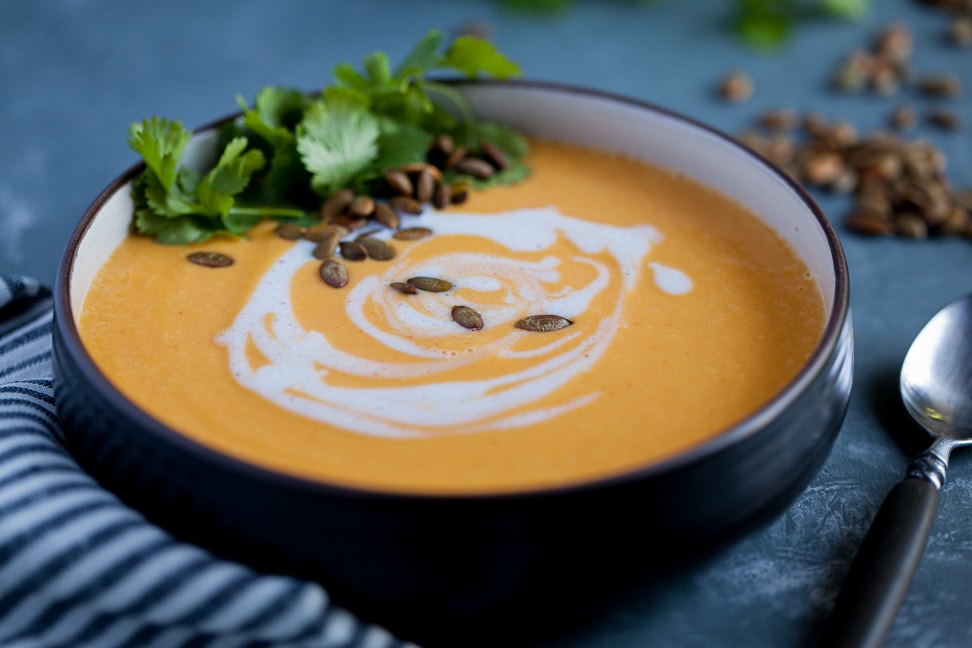 Can you believe it's October?! Fall has finally arrived here in CA after a 100 degree heat wave week, which means lots of comfort foods like this Red Curry Butternut Squash Soup! I absolutely love the change of seasons but I'd be lying if I told you I didn't have favorites. Fall and winter are where it's at for me! Both seasons are such a magical time and fall is the perfect launch-pad into the holidays.
The temperature has started to drop which has me whipping up everything autumnal in my kitchen. This soup is garnished with toasted pepitas and a drizzle of coconut milk. Soups and stews are my go-to in fall because they're so quick and easy. After 2 weeks on tour, I'm heading back into the kitchen with ease and comfort totally in mind. I know all of you have been loving my Instant Pot recipes lately, so I made sure to include both a stovetop and Instant Pot method.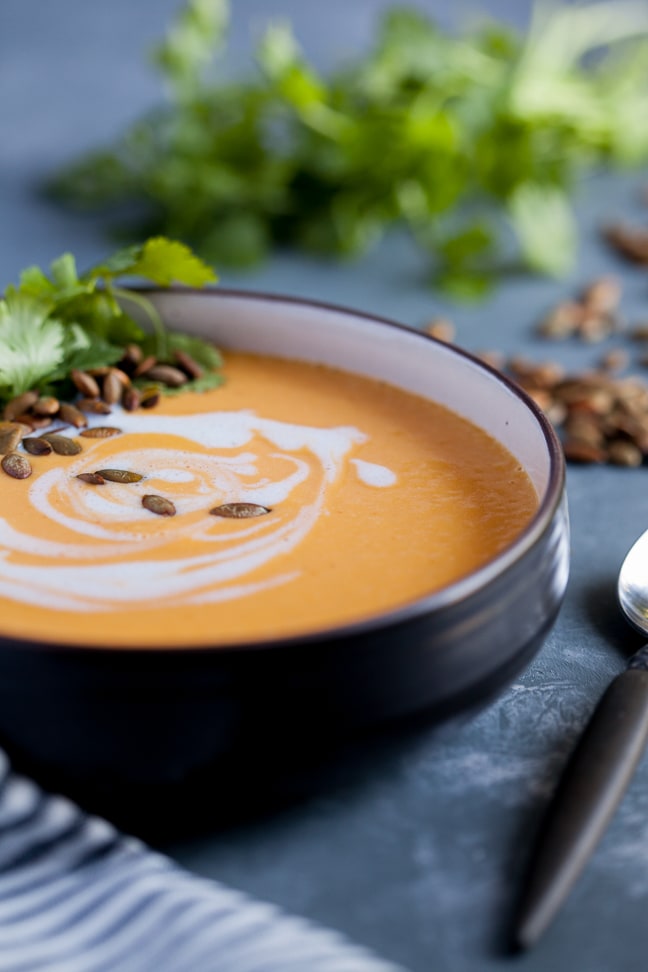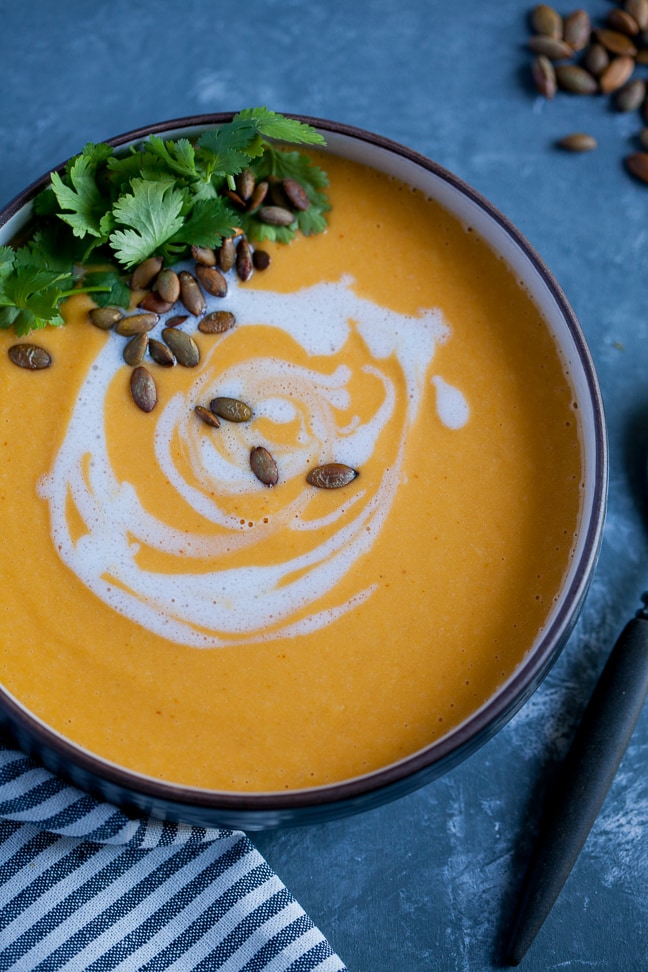 Curry flavors always remind me of the cooler months because they seem to warm the palate in an exciting way. And let me tell you – this soup is exciting and packed full of flavor! Often times I make my own curry paste, but I absolutely love the flavor of the Thai Kitchen Red Curry Paste that I used in this recipe. It has a tiny kick but it's toned down by the hearty butternut squash and rich coconut cream. The rich orange color makes it a great option as a starter for an Autumn dinner party.
This Curry Butternut Squash Soup is lovely on its own but I'll be posting a recipe in a week or so for a Curry Roasted Cauliflower and Mango Salad that is insane with it too. Enjoy!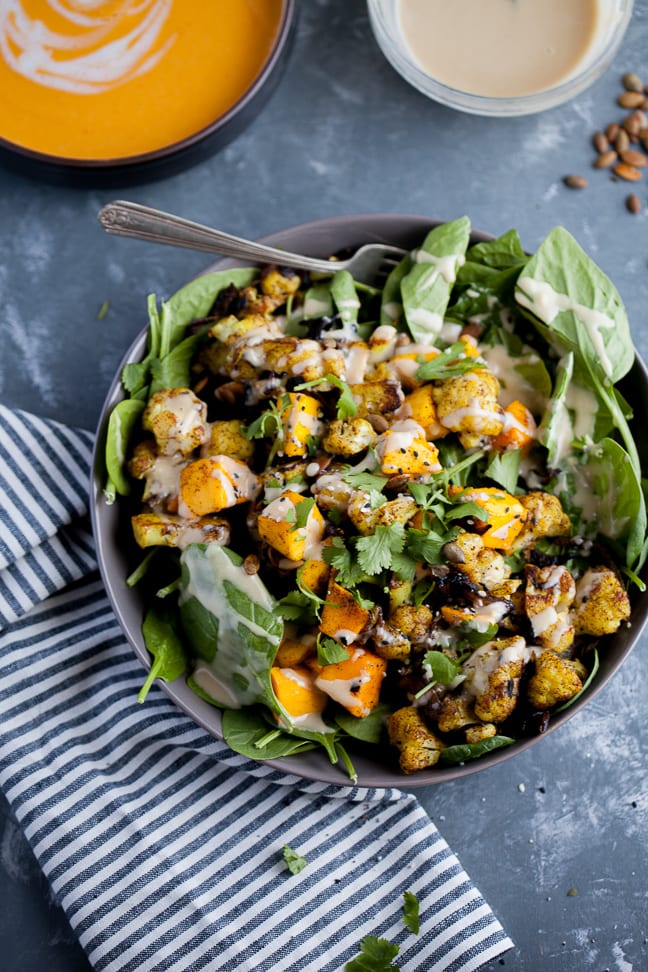 Shop My Kitchen Tools