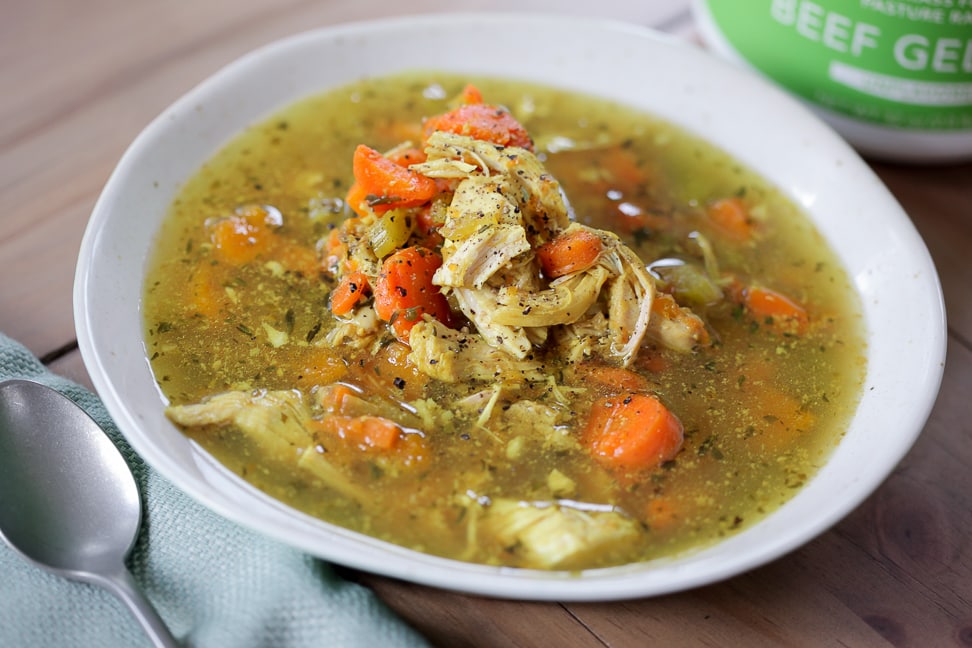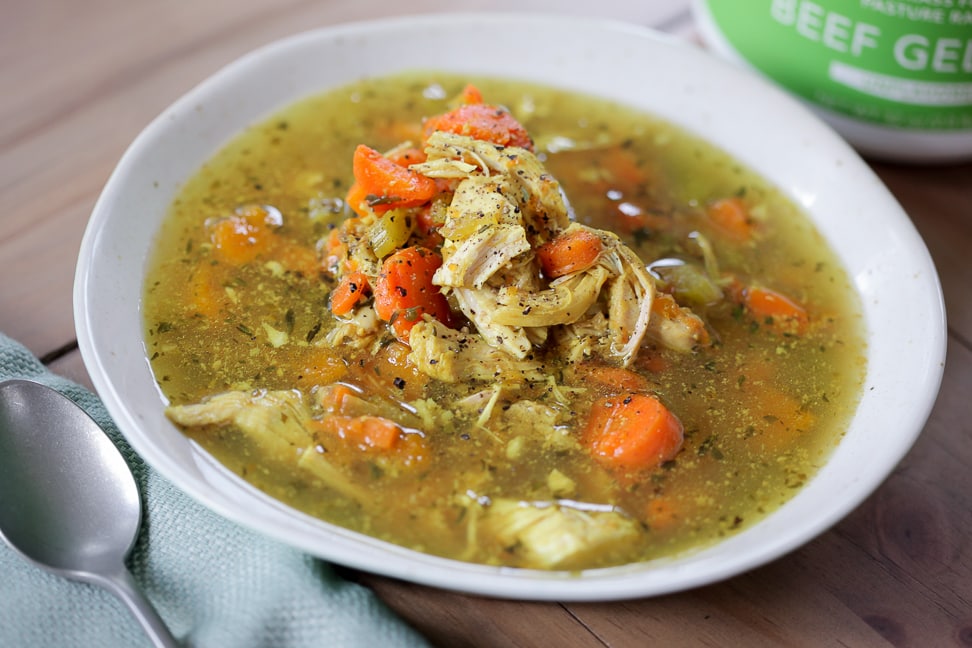 I throw this soup together so often when we're feeling under the weather or I feel any ulcerative colitis symptoms creeping up. The bone broth is healing to the gut and anti-inflammatory and it's a great way to get protein and vegetables into the kids and my diet. I've made it quite a few times on a whim on social media and always have requests for the written recipe, so I've included a version of it in my newest book (out in August!) and wanted to give you a version here today too. I'll have make it ahead, freezer, and slow cooker tips for it in the book too so stay tuned!
I recently made it during my weekly Facebook Live – Tuesdays with Danielle, so you can watch me make it and I will likely answer any questions you have during the video as well! Scroll down to watch the video and find the recipe.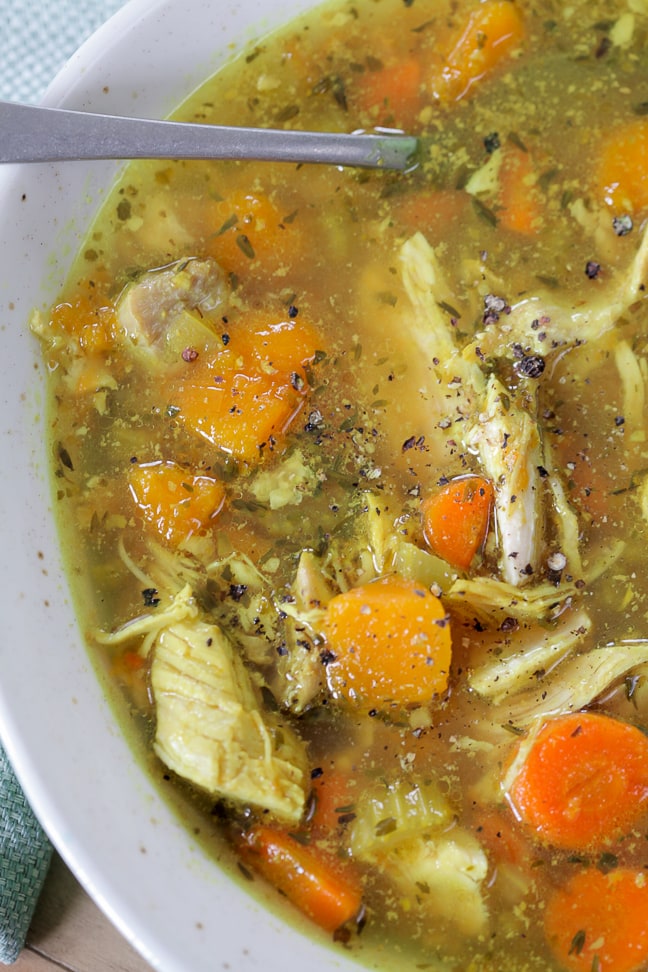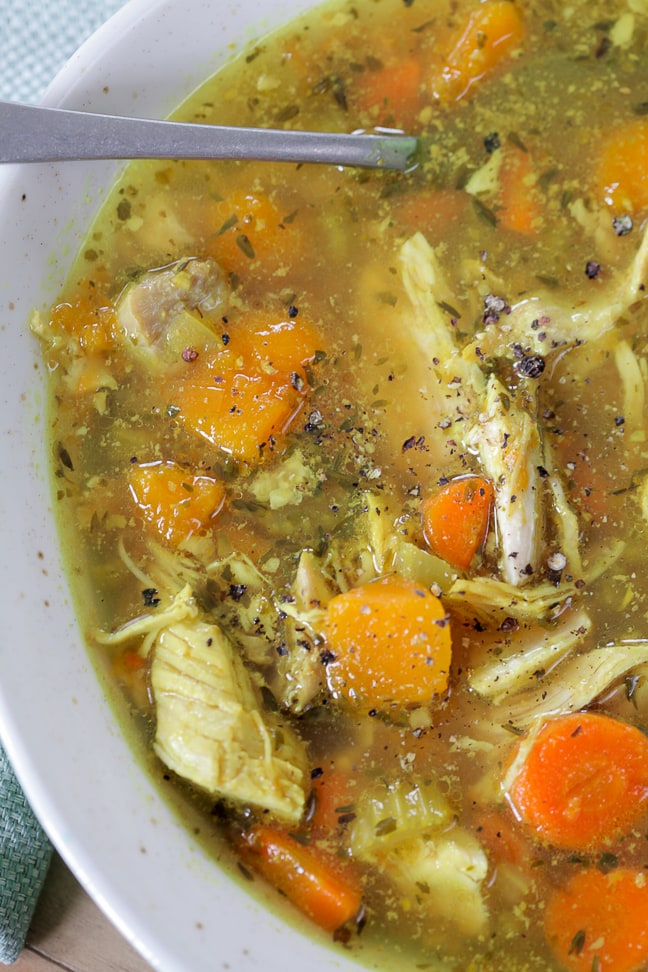 I'm frequently asked how to get homemade bone broth to gel more. Typically the reason it doesn't gel is because there are not enough bones in the pot and too much water is used. If you end up with a batch that isn't quite as thick and nutrient dense as you would like, you can remedy that by just adding a few tablespoons of grass-fed powdered gelatin! Homemade bone broth is already so calming for the gut and replenishes minerals and nutrients, and a few tablespoons of grass-fed gelatin just amps up the nutrition value that much more. I love Vital Proteins brand because it doesn't have a smell or taste to it and I find it to be the most consistent.
Watch the Video!

I partnered with Vital Proteins to bring you this post, but as always, opinions are my own and I only partner with brands that I organically use and trust!