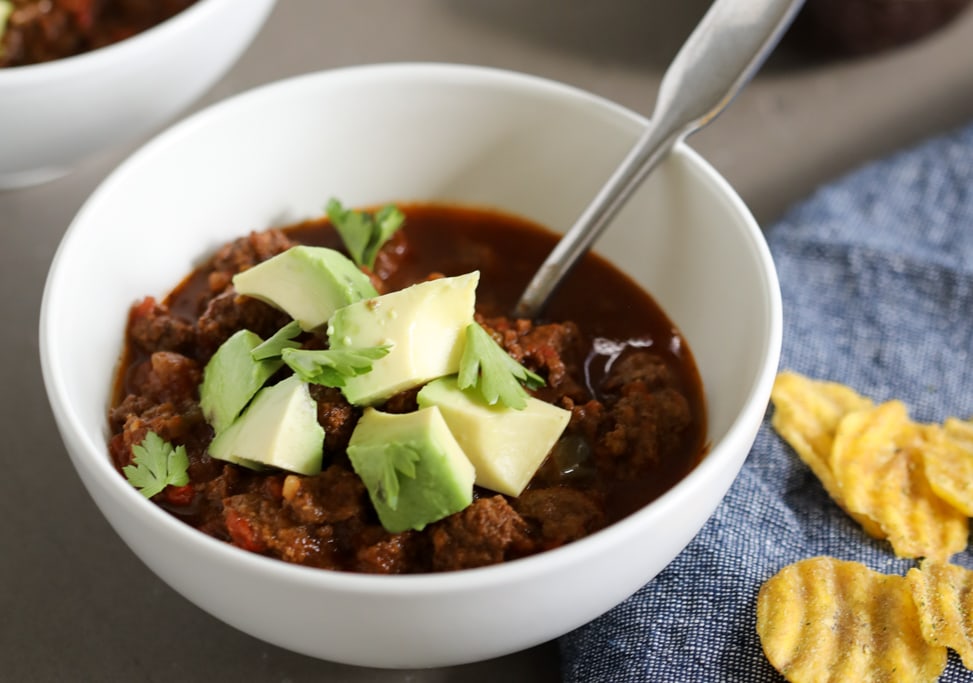 It's hard to believe my Eat What You Love cookbook has been out for a full year! This Chili recipe (originally with a gluten-free and paleo 'Corn' Bread topping in the book) has become a family favorite since I created it for the book.
For all of those doing a Whole30 this month, this chili recipe is for you (so long as you skip the cornbread topping). And don't forget I have a ton of resources for you here to help make your Whole30 easier – like Photo-Guides for all 4 of my cookbooks, 8 weeks of Whole30 Meal Plans, plus a robust catalog of Whole30 Compliant Blog Recipes. Looking for more Whole30-compliant recipes and inspiration?
I also converted the chili into an Instant Pot recipe on my Instagram stories and made notes here to make it even easier! I definitely still like the stove-top version better, it gets a little thicker and I think the flavors are more intense, but it is nice to set it and forget it!