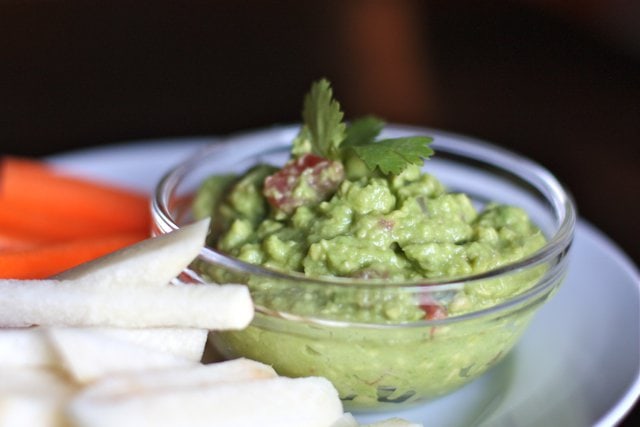 Being from California, avocados are prevalent and pretty much available all year round. They're rich in antioxidants and anti-inflammatory nutrients, and are full of heart-healthy fats.
We slice them on salads and sandwiches, and my husband even spreads them on toast in the morning with a little salt and pepper. One of my favorite uses for them though is fresh guacamole. I think it adds a great creaminess to any mexican dish, especially when it is lacking sour cream or cheese.
Serve it on top of my Chili Lime Burger, or simply along side crisp vegetables.