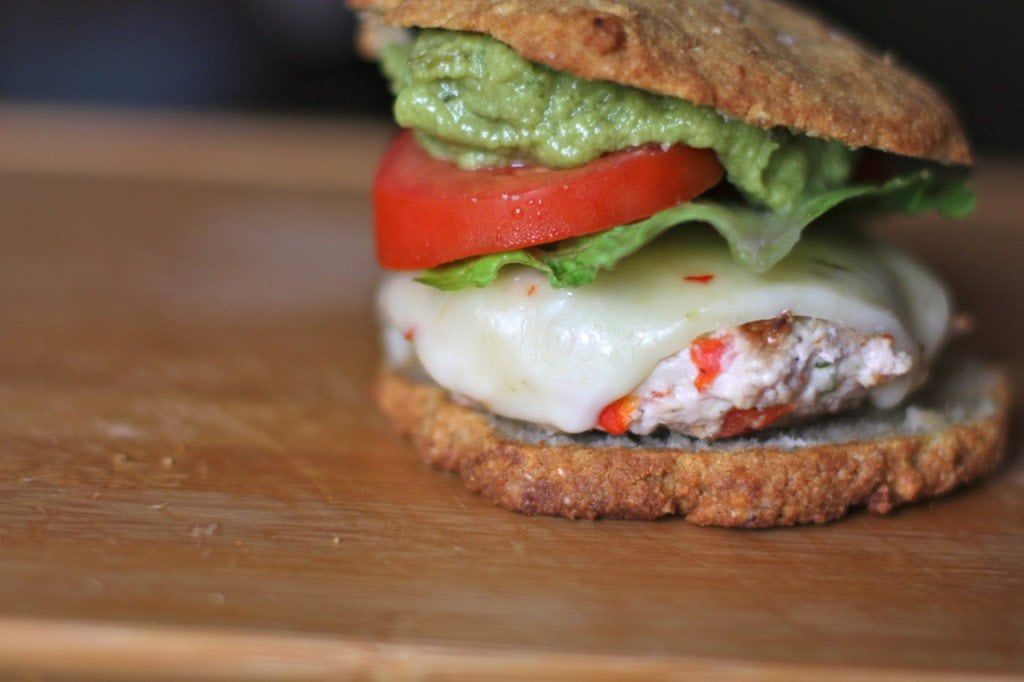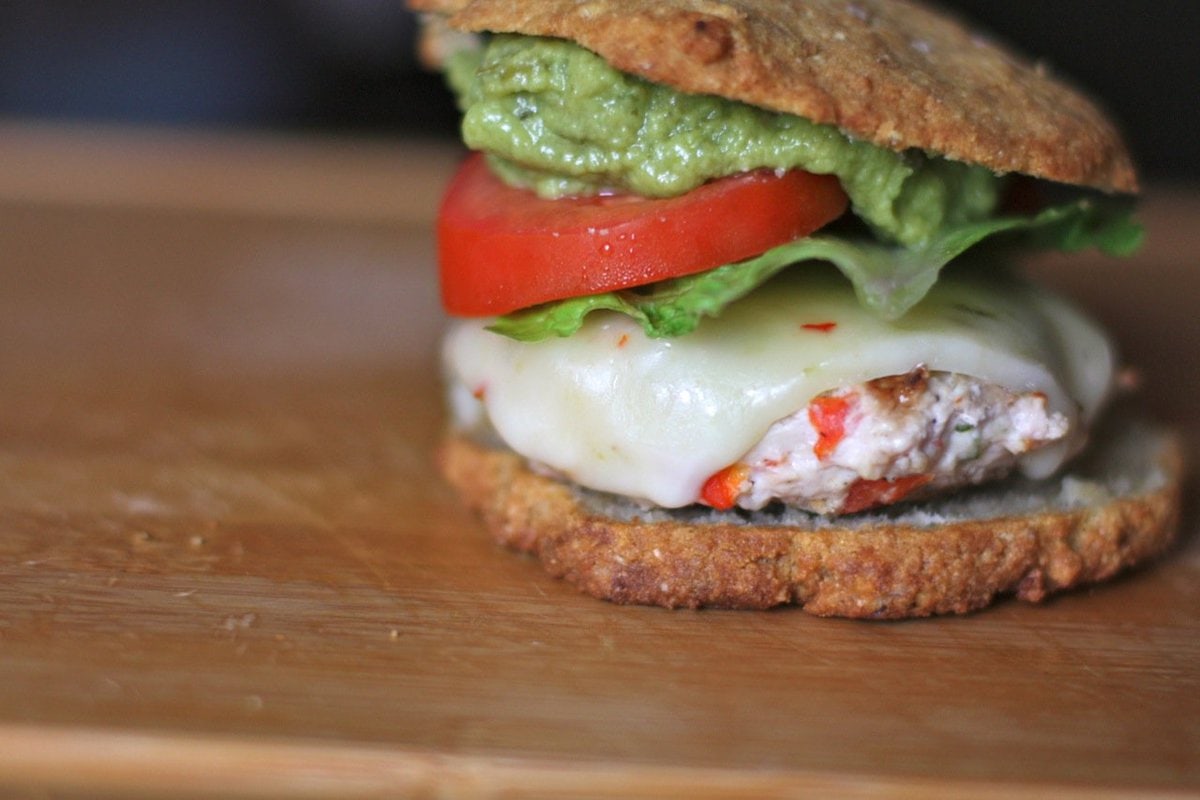 When I first started the SCD a few years ago, I lived on these chili lime chicken burgers. I actually used to just eat the patty with some fresh ketchup and mustard. My husband likes his burgers to be a little more substantial, so for dinner the other night, I made them like a real burger.
Juicy, messy, and with a bun.
I used my grain-free crusty dinner roll as the hamburger bun, which was so much better than wrapping the burger in lettuce or eating it alone. You can really put anything you'd like on it, but we piled ours high with fresh guacamole, lettuce, tomato, homemade mayonnaise, and pepper jack cheese.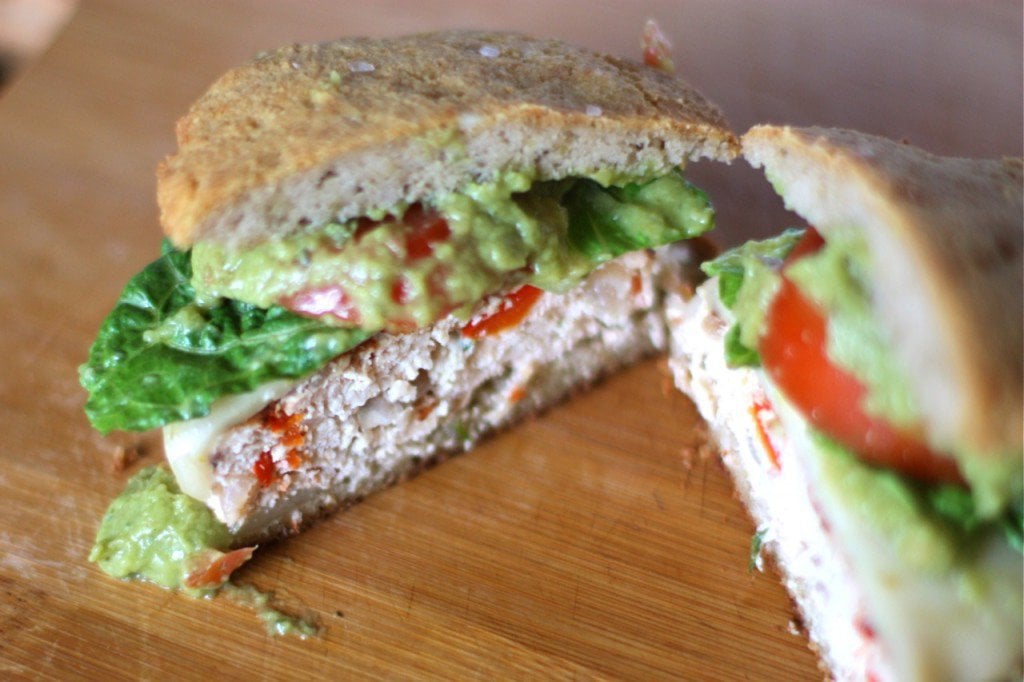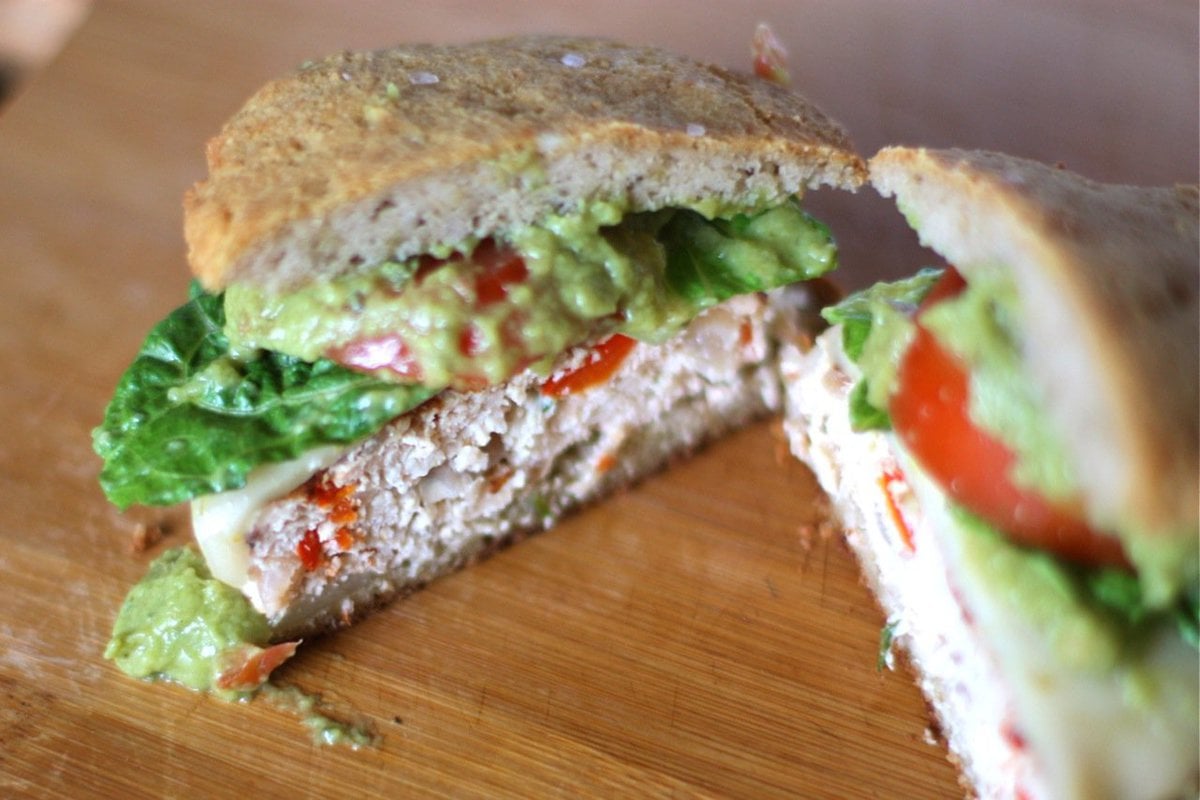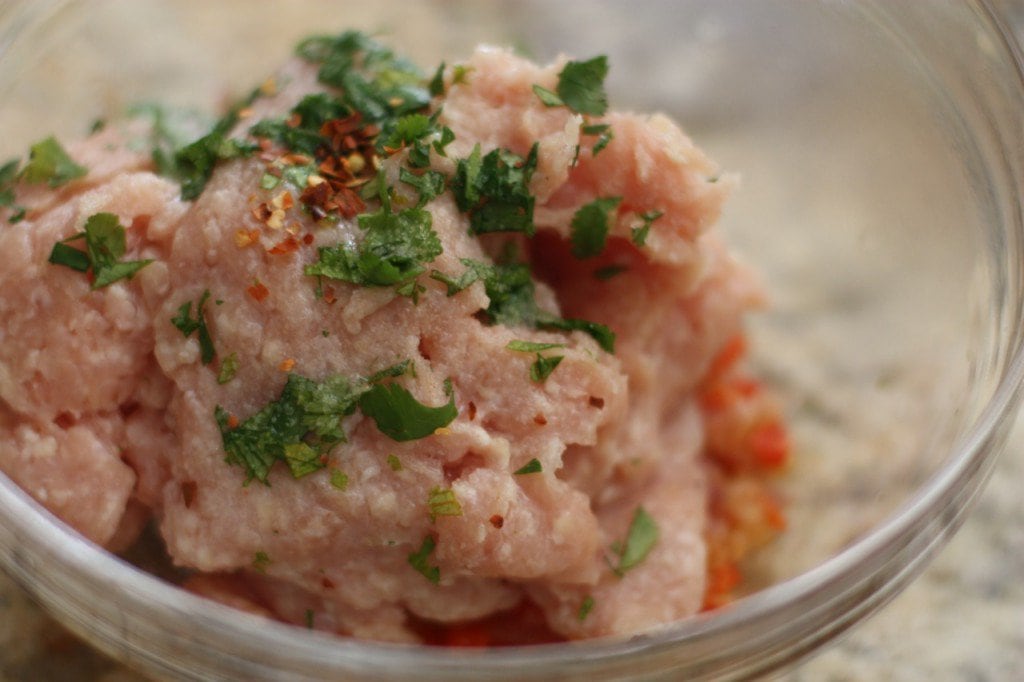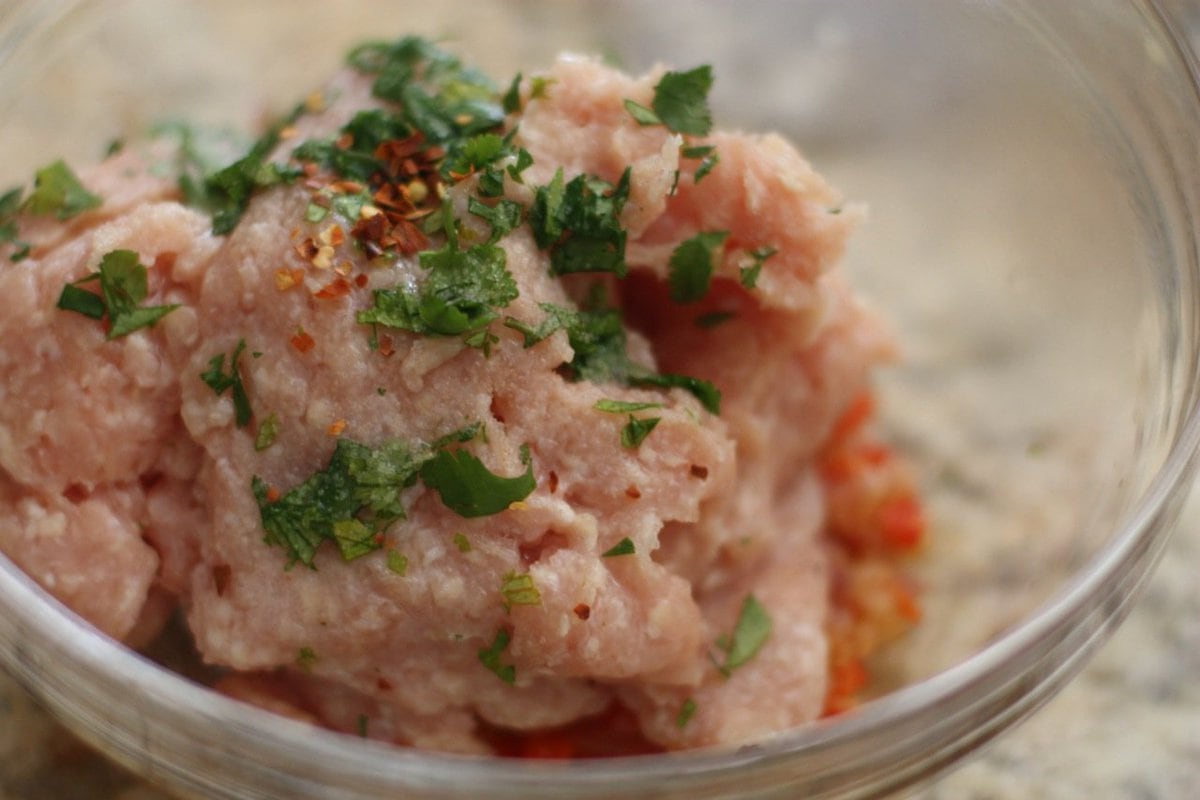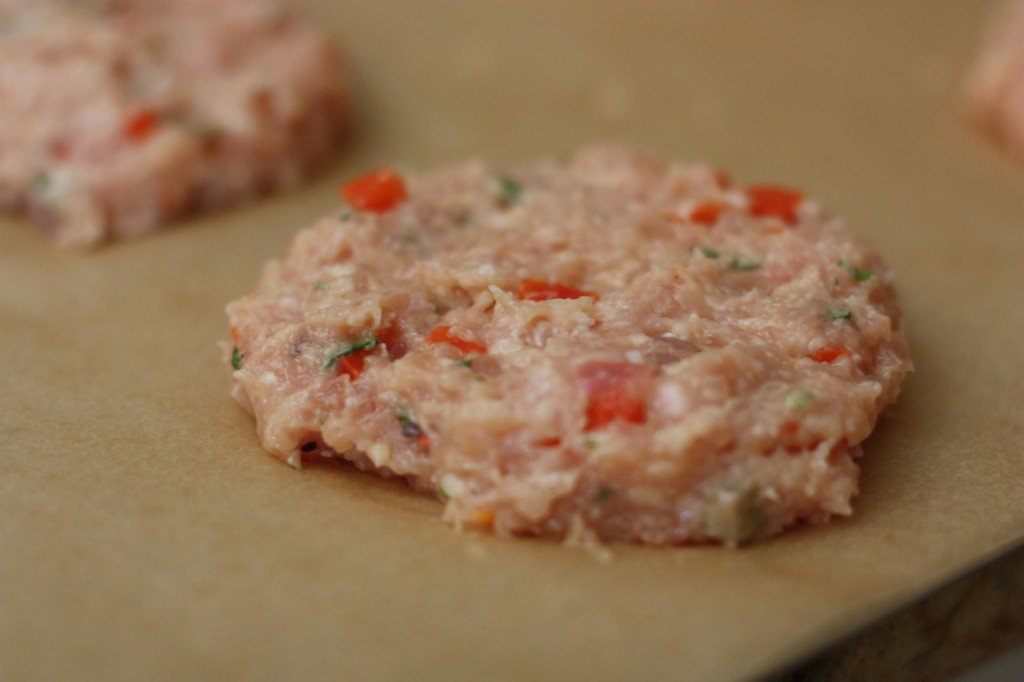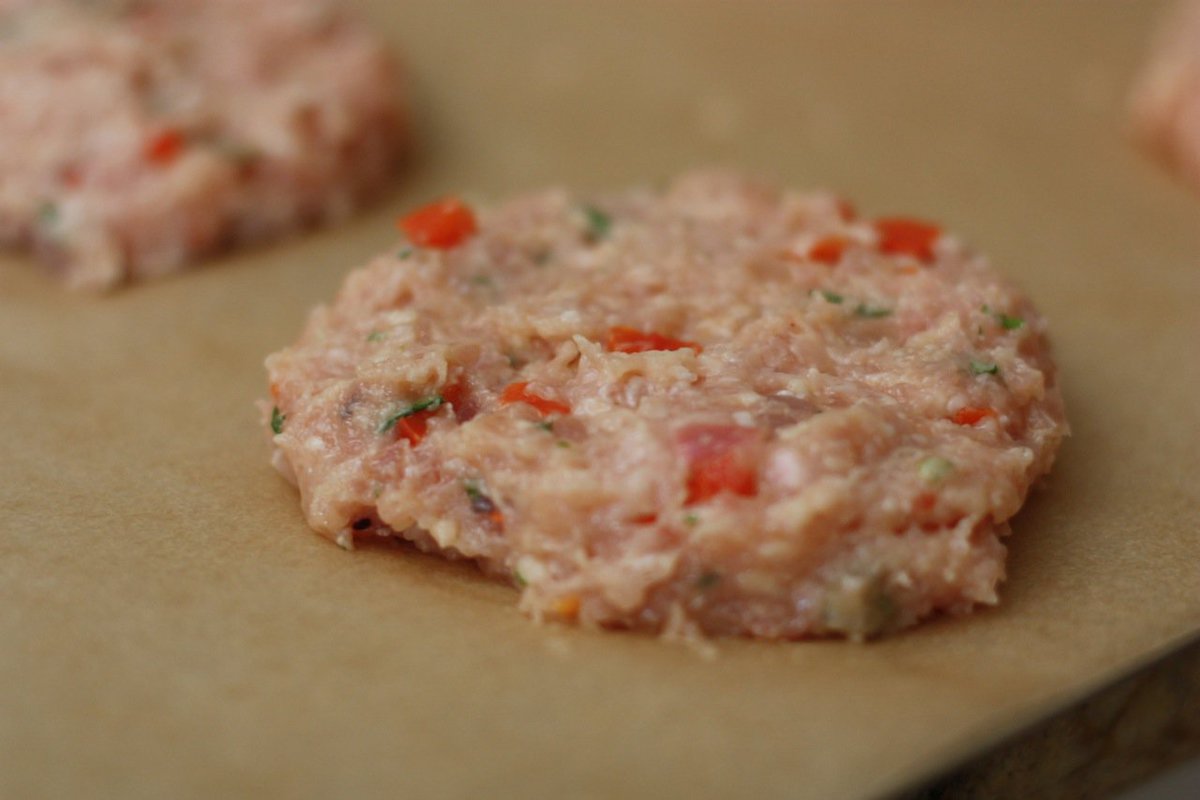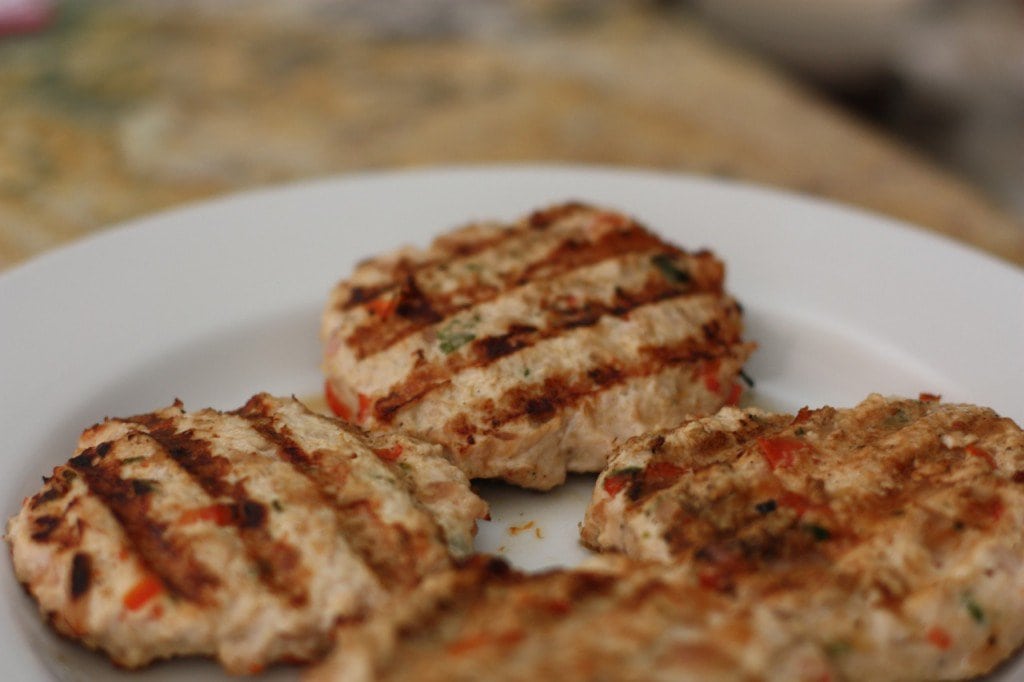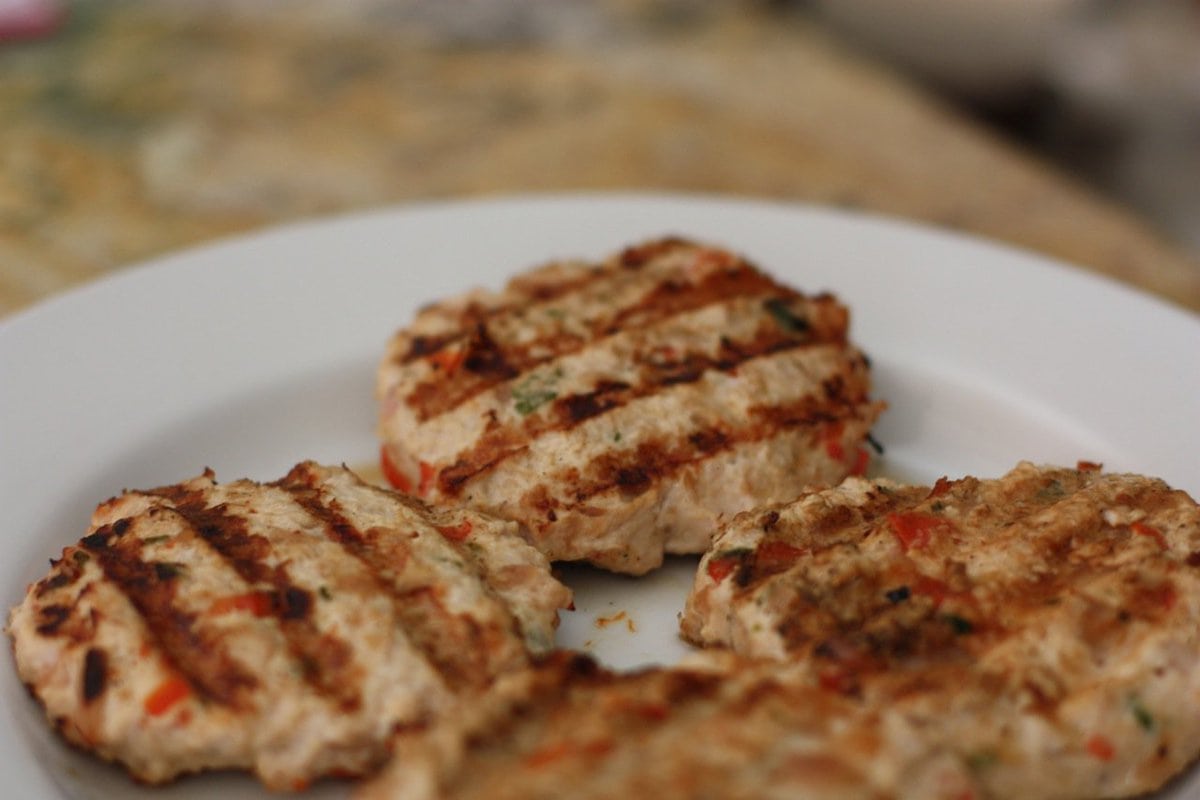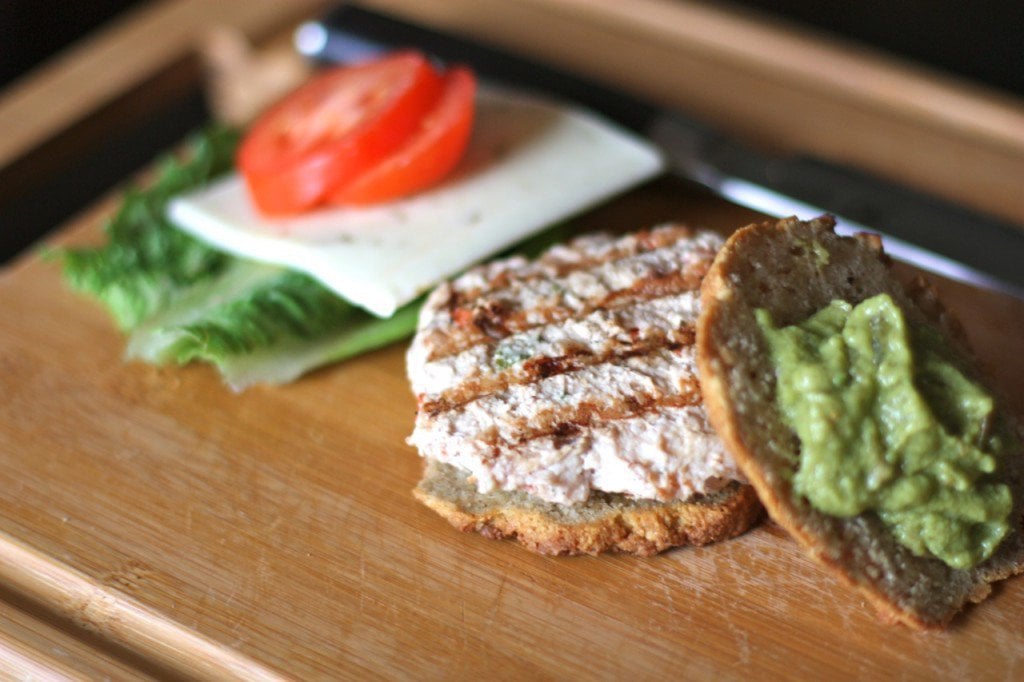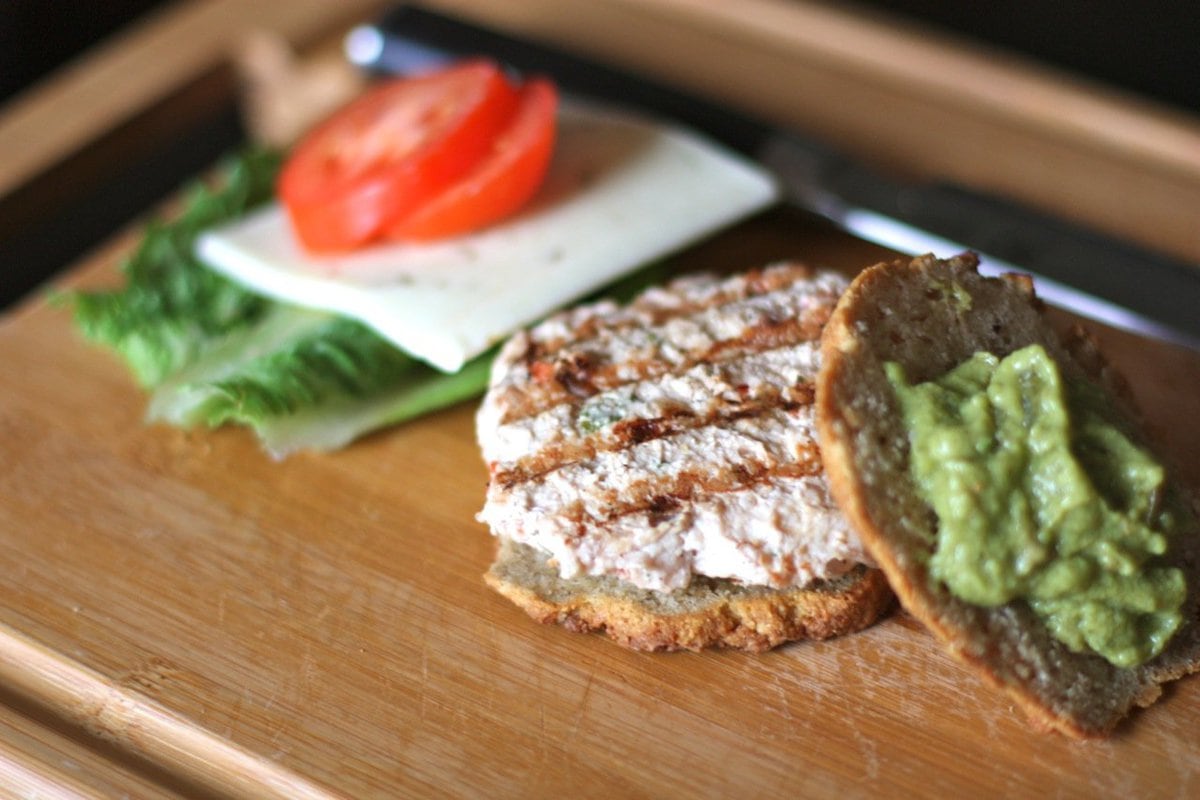 As seen in Easy Eats Magazine