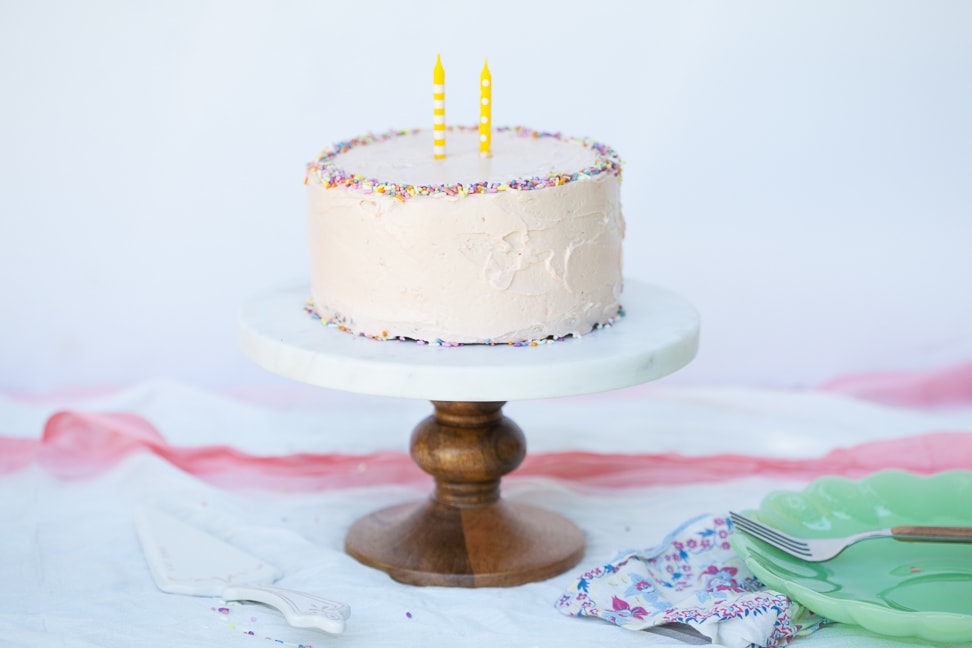 Further Reading
Aila Jane Walker | June 24, 2014
Remembering Aila : Pregnancy and Infant Loss Awareness Day
This week has been heavy. More so than last year for some reason. Possibly because I was pregnant with Easton and had the excitement to distract me. Or perhaps because we chose to go on vacation the week before her birthday last year. This second birthday feels like I expected the first to feel. So many vivid memories streaming in, like it was yesterday. But our life continues on.
So we woke up and like every morning, the boys snuggled together while Asher watched a cartoon and I made breakfast. I took a picture to document their cute matching jammies, but as I looked at the photo later this morning, the heaviness set in again. I picture one more squeezed between them. With curly pigtails and the same blue eyes they all share. I can hear her running around saying "I Me 2!" And holding up 3 fingers instead of 2 like her big brother did when he turned 2.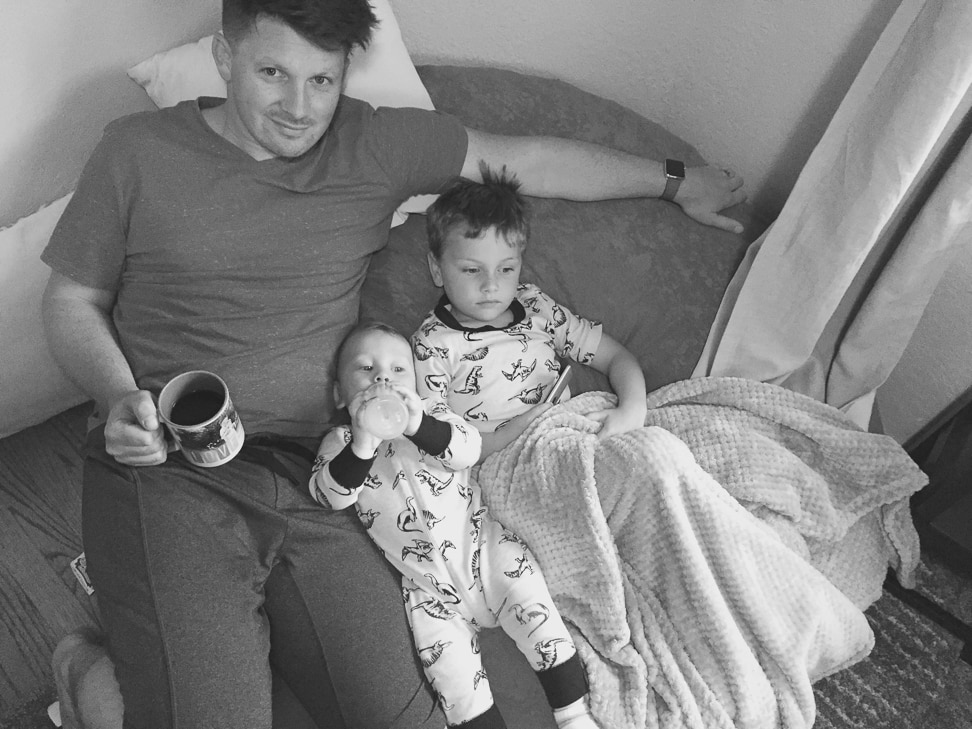 I would have made her pancakes for our traditional birthday breakfast in bed, and let her watch way more Elmo or "Monkey" than she would normally be allowed. I'd let her sit on the counter to help me bake her cake and help me measure the ingredients and turn on the mixer. I'd let her dip her chunky finger in the frosting and lick the beaters afterwards. The cake may not turn out as well from the spills and the overflowing measurements, but I wouldn't care.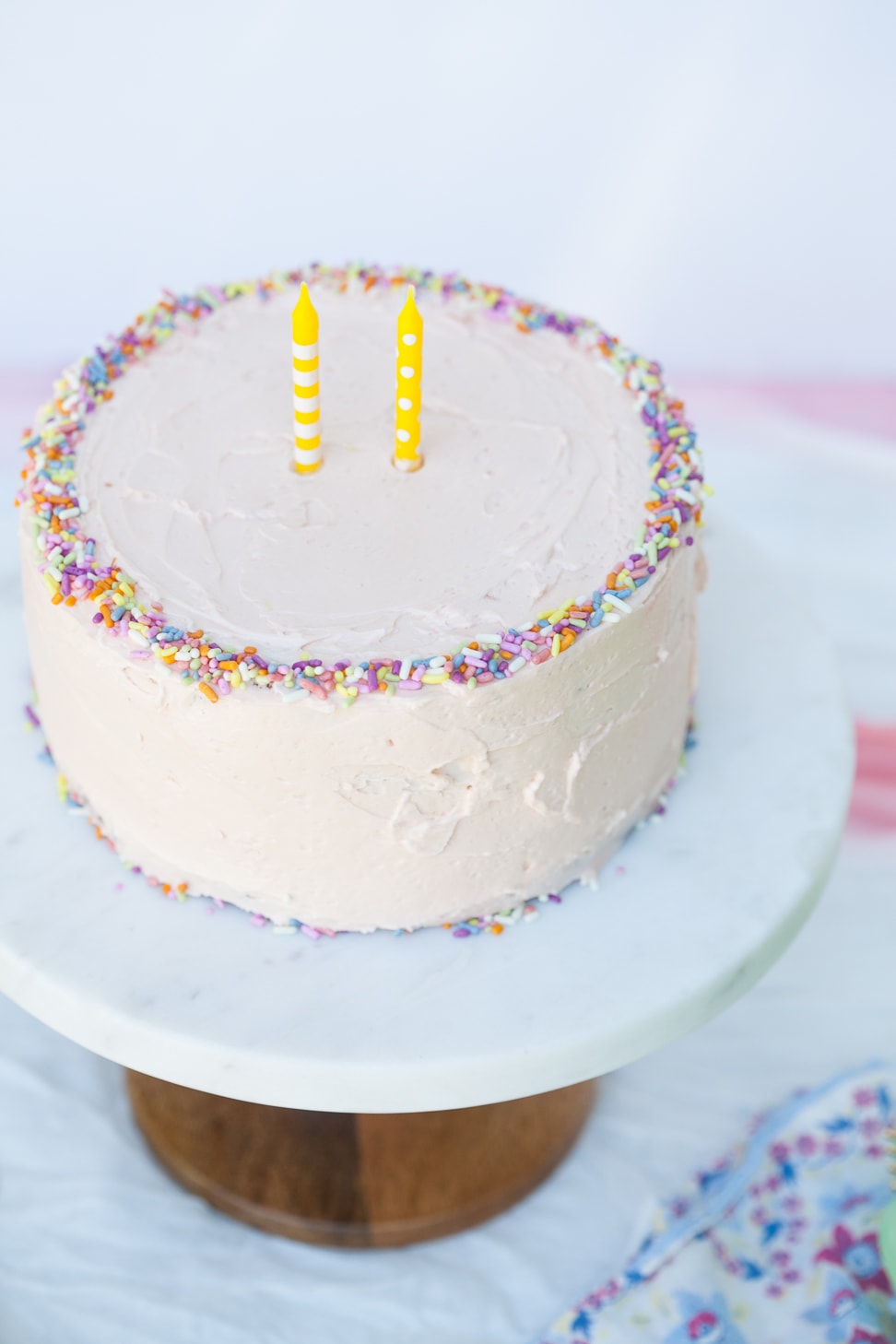 Those are my dreams. What I do know is that she's in Heaven celebrating big. I am comforted to know she has a ton of friends who also lost their mommies that are loving on her today. I hope her big "sisters" Faith and Audrey Caroline, the daughters of two of my dear friends who have been instrumental in my grieving and healing, are helping braid her hair and paint her nails for her special day. I hope they helped bake her cake and let her put the sprinkles on, nibbling on some in between. I bet she's being bossy to Jet, the "little kid" of my friend that joined her up there shortly after. And I know she's met each and every one of your children who you have lost and graciously shared with me each and every time I have posted about Aila.
Maybe the little ones are blowing her candles out for her before she has a chance or tearing the wrapping off of her gifts for her out of excitement. I don't know exactly how Heaven works, and I know it says there will be no mourning once there, but I like to think she misses us. I also like to believe that God lets her see a glimpse of her family, especially on days like today.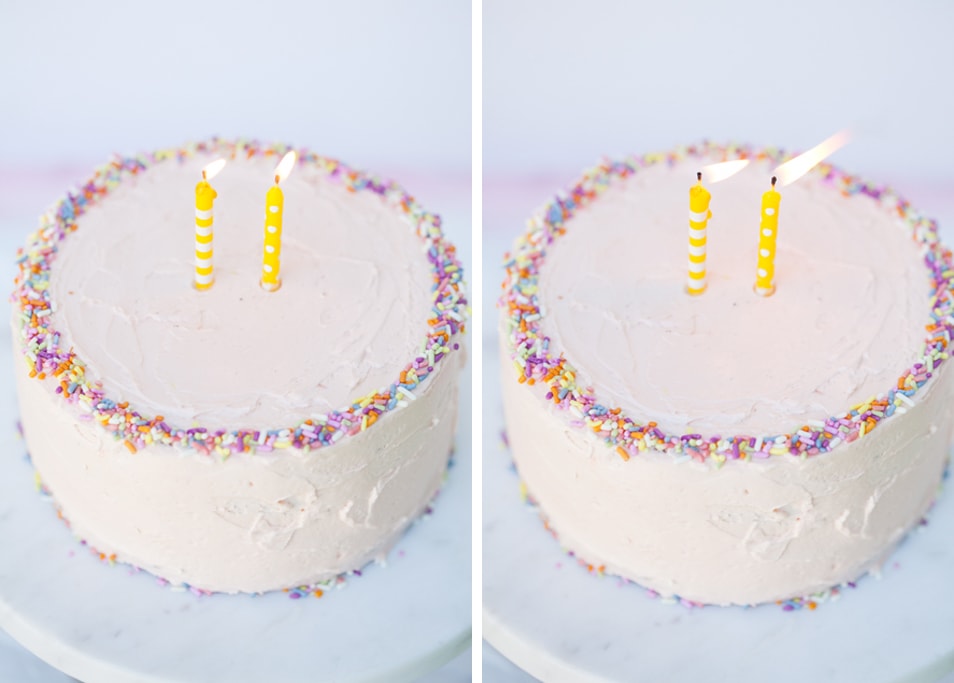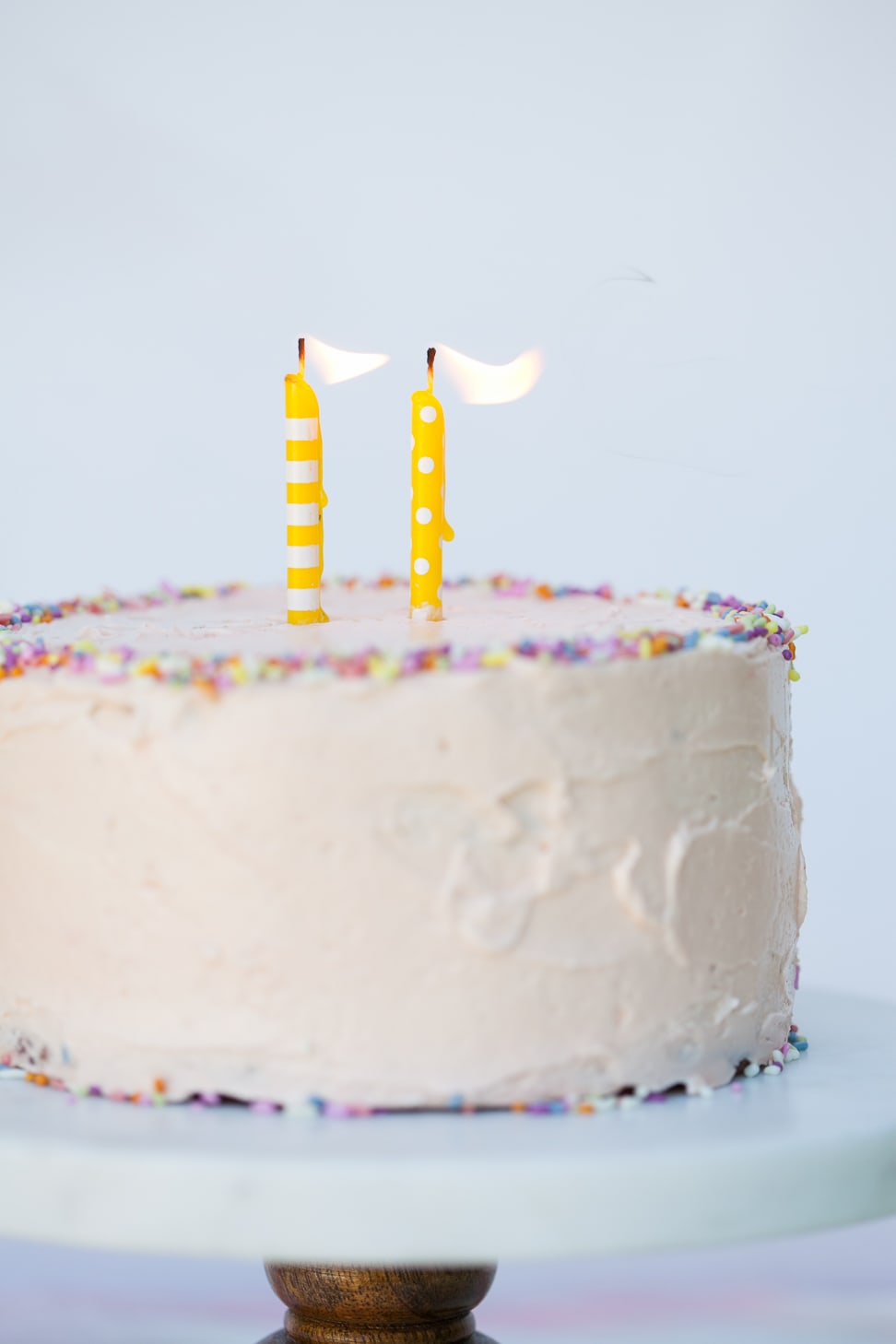 Last night, when we talked about her birthday at bedtime and how we wanted to celebrate, Asher said "if wind blows out the birthday candles, we'll know that it's Aila blowing them out from heaven." I took these photos outside today because the light in my studio was too dim. It was 90 degrees and the air was still, as it usually is at our house. But the wind came out of nowhere and blew the candles out right as I was taking the photo, just as he'd hoped. It took 10 matches to relight them. I love the little reminders that God cares for us and remembers us.
I know He doesn't need me to ask because He loves her more than I ever could, but I'm asking that Jesus smothers her with extra love today and spoils her rotten. And that He'll show her how much we miss her every second of everyday, but especially today. And that we're down her celebrating her. Asher also hopes he shows her the beautiful flowers he spread out all across her grave.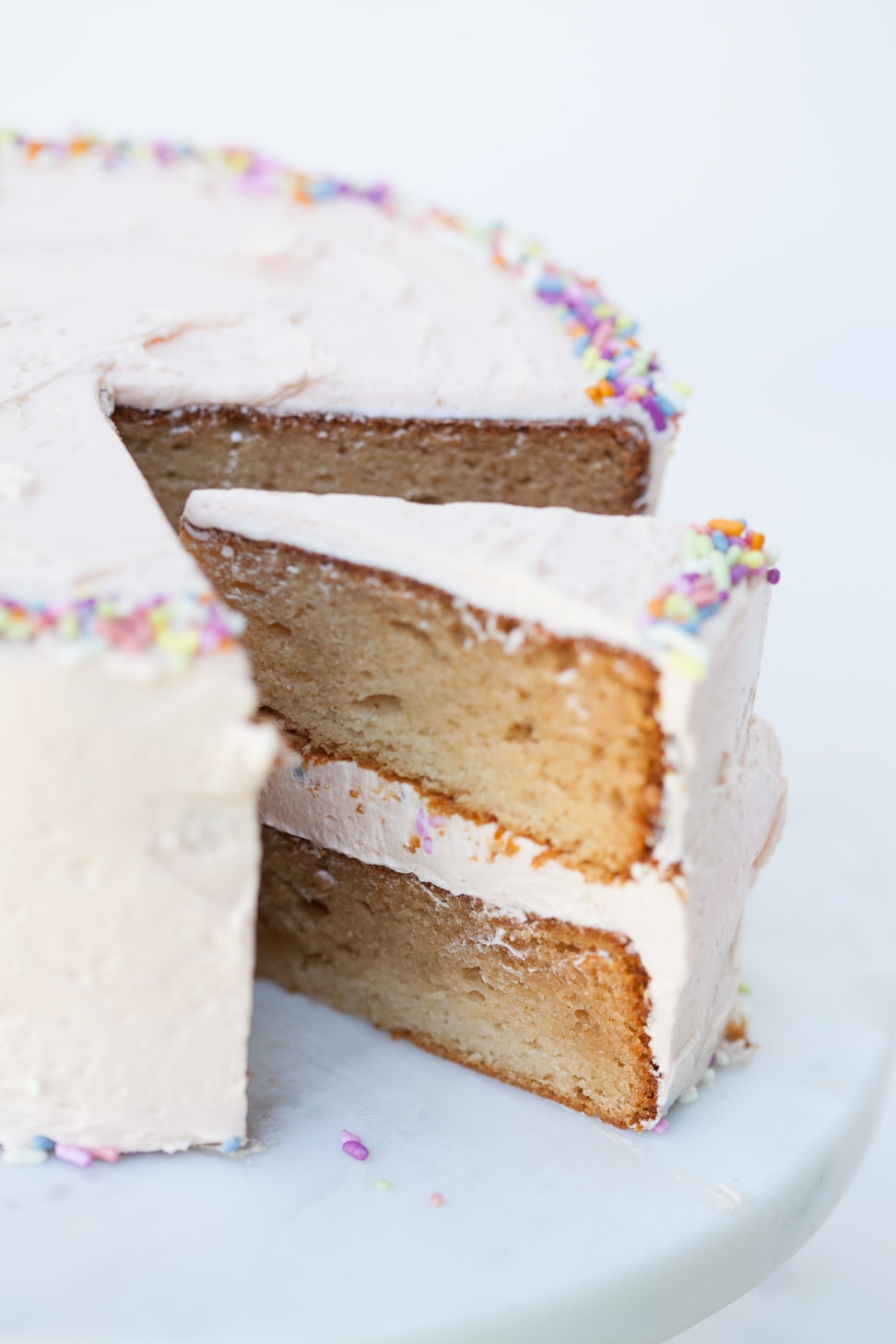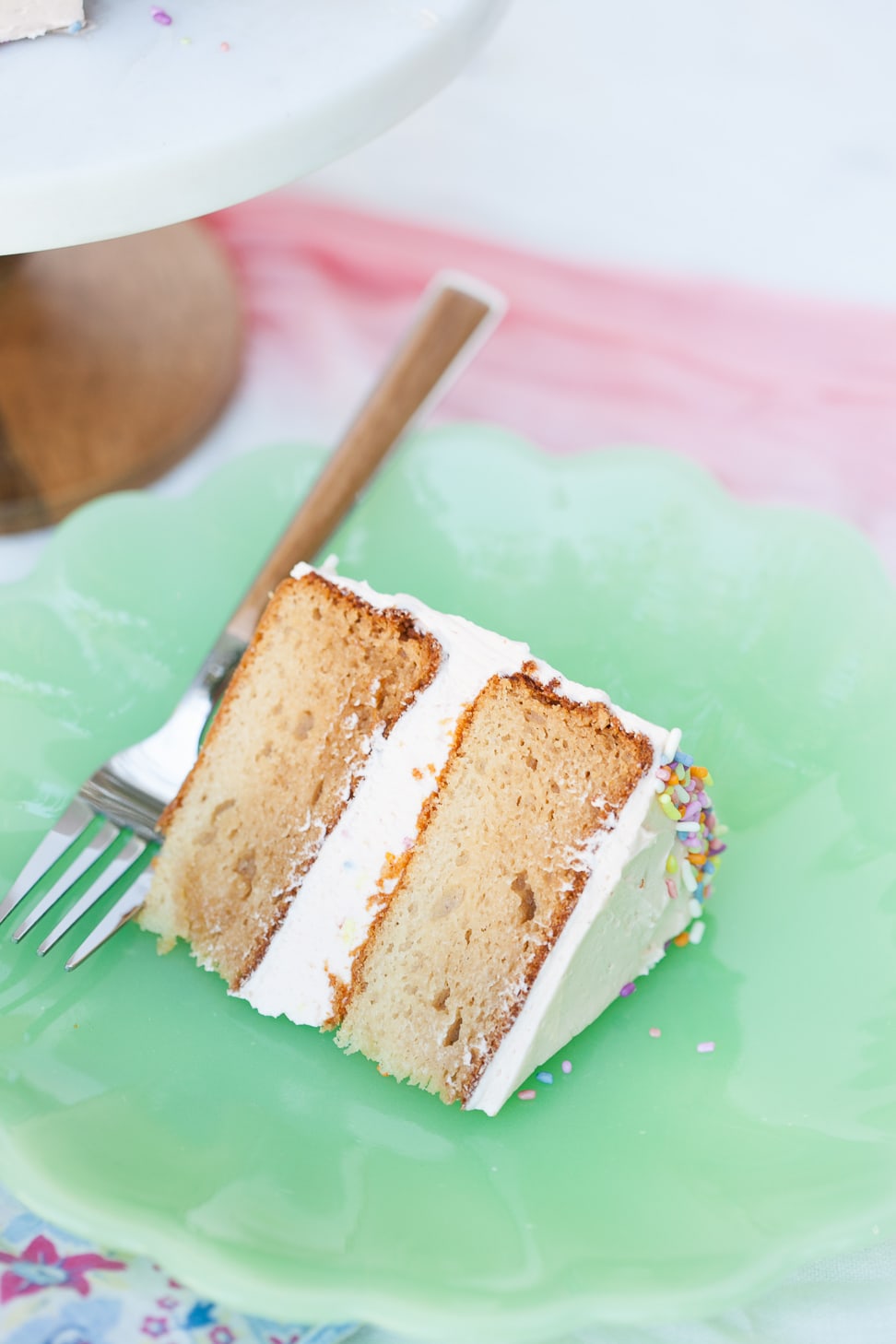 We had plans to order gluten-free pizza, because I craved pizza constantly while I was pregnant with her. If you have Meals Made Simple, which I wrote entirely while pregnant with Aila, you can thank you her for the Pepperoni Pizza Pasta recipe in that book. I was going to pick up some gluten-free cupcakes to celebrate with tonight, but this morning I felt the urge to bake my girl a cake. Because that's what I would have done if she was here. I wrote this cake recipe for her 1st birthday, while I was working on my Celebrations cookbook. It's supposed to be saved for the book, but she would want you all to have it. She would want your children who have food allergies or intolerances to get to enjoy their birthdays.
As I expected, the build up to her birthday, and the day after, were actually worse than the day itself. The day was sweet, and special. There were lots of tears, but there was a lot of joy and we enjoyed time as a family, remembering and celebrating her. I always have a deep sense of loss the day after her birthday and a big pit in my stomach. I spend so much time anticipating her birthday, and enjoy the attention we give her and that everyone remembers her. But the next day, it's back to normal life. Everyone moves on, and we have to move forward. I mourn that another year has come and gone, but rejoice that we're another year closer to when we get to be with her again.
Happy birthday sweet Aila girl. We miss you more than words can express.