This article was originally shared on Today.com
I am a mom of three, including an angel baby and a rainbow baby. These are terms I had never heard of prior to losing our daughter Aila, my angel baby, shortly after birth. Losing a child introduces you to an entirely different world with a new repertoire of emotions, language, and relationships. It thrusts you into a community of parents — a club, if you will — that you never expected to enter and certainly did not join by choice.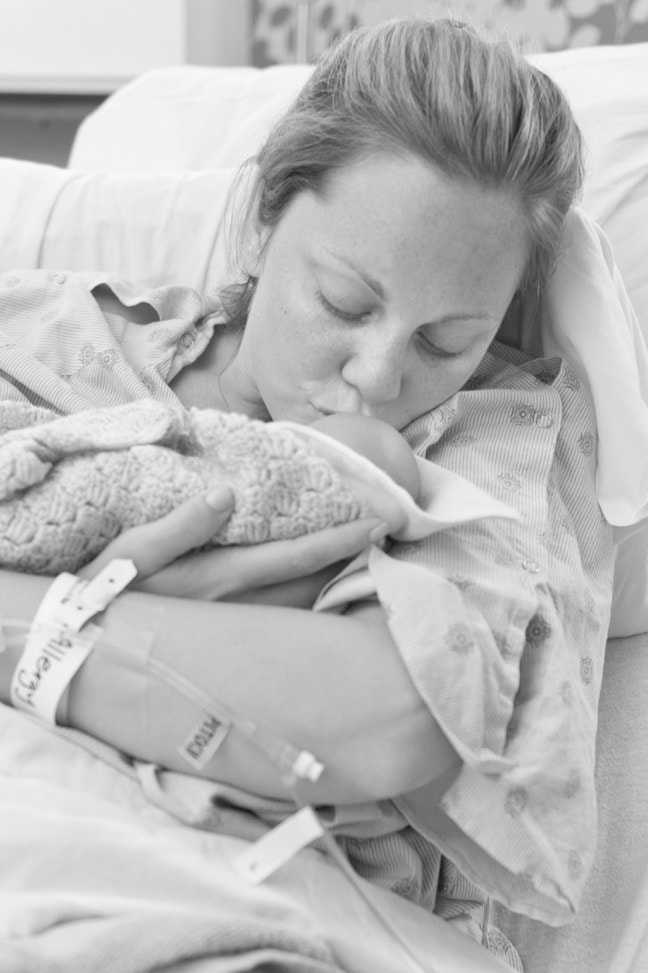 With baby Aila | photo by Abby Alger for Now I Lay Me Down to Sleep
Exactly 6 months after Aila died, we were surprised to learn that we were expecting again, making me a mother of what parents in the child-loss community call a "rainbow baby." A rainbow baby is the baby born after a pregnancy or infant loss, bringing beauty (like a rainbow) after the storm of child loss. But I've struggled with adopting the term and the dichotomy of the storm and rainbow happening simultaneously.A beautiful rainbow appears when light and rain come together; in other words, when you see a rainbow, the storm is still lingering. The storm is still very present in my life, but with this glorious rainbow as we await the birth of our third child.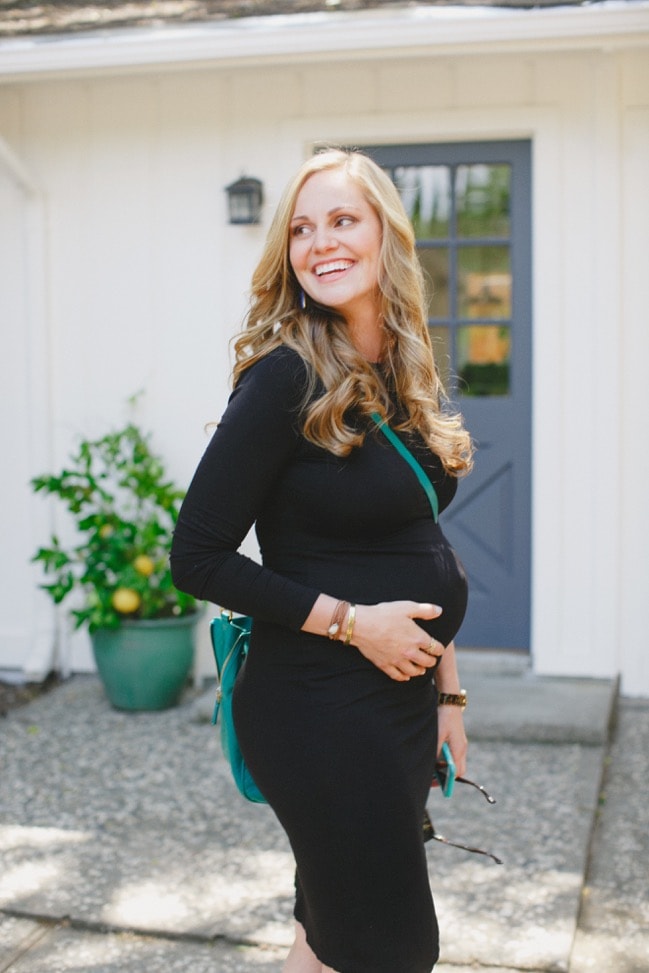 Pregnant with Easton
The intense part of my storm has passed, but it left behind debris and an indescribable aftermath, much like a city can be left in ruins after a tornado or a hurricane. My storm breaks and clears up for sun, laughter, joy, and peace much more often than it used to. But a subsequent pregnancy after infant loss can just as easily put you right back into the heart of the storm, no matter how much healing and progress you thought you had made. With it brings a flood of memories. There are moments that crash and blow like thunder, accentuating the reality that Aila is only with us in spirit. That truth envelops me in waves of emotion and leaves me helpless and breathless at times.
With a pregnancy after the loss of a child, you have two choices — live in fear or live in faith. Before losing Aila, I had no idea how many complications could affect one's pregnancy. Now I know terms like Osteogensis Imperfecta Type II, Anencephaly, Trisomy 13 and stillbirth. Words that once sounded foreign are now part of my normal vocabulary, as they are for the friends I've met on this journey — we know each of these terms as well as we know our own names.
Throughout this pregnancy, despite receiving the news that all of our genetic tests came back clear, the triggers have been ever-present, and I quickly realized that carrying a baby after a loss is the most grueling job I've ever had.
I counted the days until I was able to get an early ultrasound and make sure that there was, in fact, a baby growing. I would wake up breathless in the middle of the night with memories about the day we received Aila's diagnosis — when the technician's face went pale and she stopped talking while she scanned. I wasn't sure I could do it all again. I feared that if something was wrong with this pregnancy, it would be the final straw that broke me and I wouldn't recover.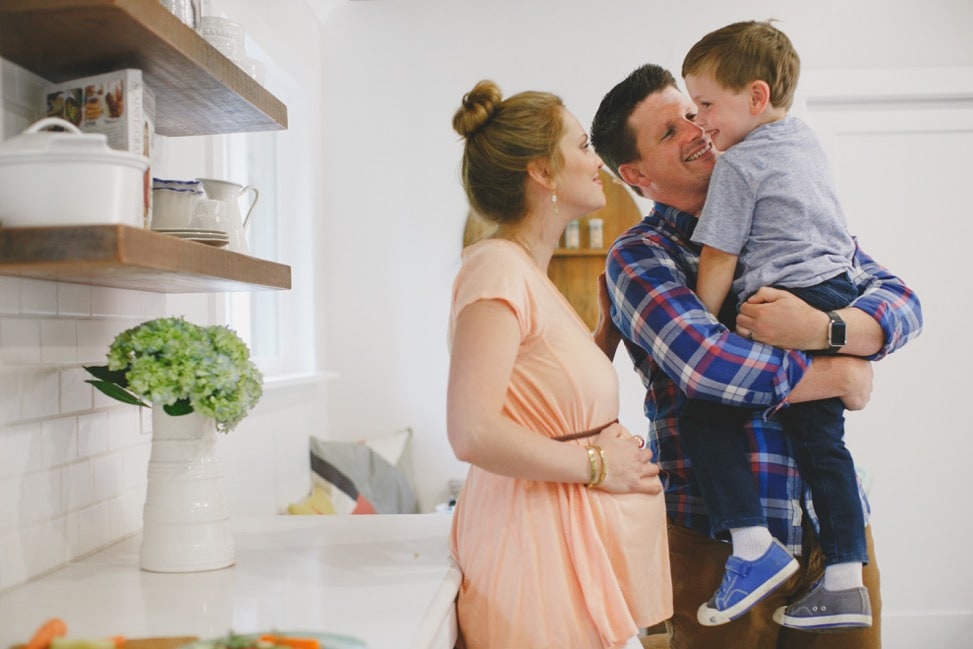 expecting our rainbow baby
Our 20-week appointment was filled with both joy and grief as we got to see all of the things on the screen that we had expected to see with Aila, but were robbed of. Each toe and finger that the doctor pointed out made us cry with joy that this one was healthy, but also with heartache as we were reminded about how unfairly formed our baby girl was.
My heart was too heavy to celebrate with a baby shower because of the painful reminder that I never had one for Aila. (Even attending a shower for other expectant moms is still difficult.) Picking out new baby clothes or things for the nursery has been arduous, and I still haven't been able to unpack the boxes we stored away.
Because of all of these triggers, I had to make the decision early on to live with faith instead of fear. With each new day, as hard as it was, I pushed myself to believe that this baby was going to be healthy and survive. I didn't want the fear to rob me of the joy that is supposed to come with pregnancy, or look back postpartum and wish that I had done things differently. It wasn't an easy task, and has been a conscious effort, but with each appointment, each heartbeat, and each ultrasound confirming growth and a thriving child, maintaining a positive outlook is less taxing. The kicks and movement remind us of the miracle of new life, and we grow more and more excited to welcome this little one into our family each day.
Aila will always be a part of our family, and this new baby will grow up knowing that there's a big sister — a middle child — in heaven. Our son Asher's outlook on her place in our family is so encouraging and joyful, and reminds me to have the faith of a child when I am having tough days.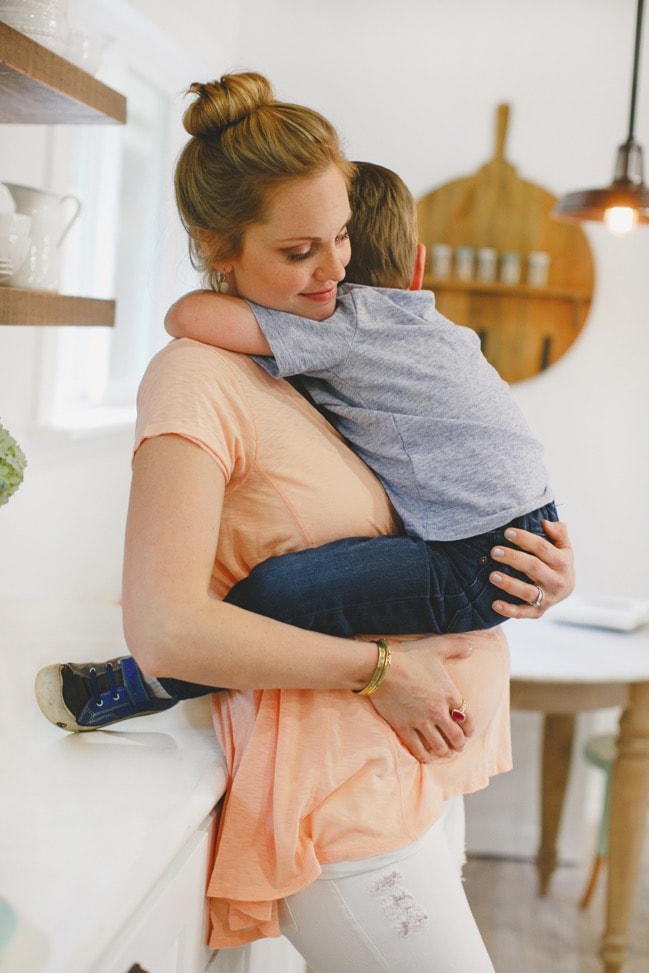 with Asher, expecting our rainbow baby
We feel like our time with Aila, both in the womb and our short time with her in the hospital, was worth weathering the storm. She has gifted us with new, deep friendships, a revelation of the value of life, a bigger capacity to understand pain and loss, and the ability to be of encouragement to others. I have faith that our growing baby will leave his or her own mark on the world, as well. This third baby is a symbol of healing and hope.
Perhaps my most important piece of advice to mothers grieving a lost child (or children) and now carrying a new life is to be gentle with yourself. Understand that there are limits, and if the storm returns and something is too difficult to bear, it's ok to take a step back and sit something out to protect your heart. It is ok to feel sadness from the lingering storm while simultaneously celebrating the beauty of the rainbow. It is normal to feel guilt in that celebrating, or like you are forgetting your angel, but know that you are not, and that they will forever be in your heart.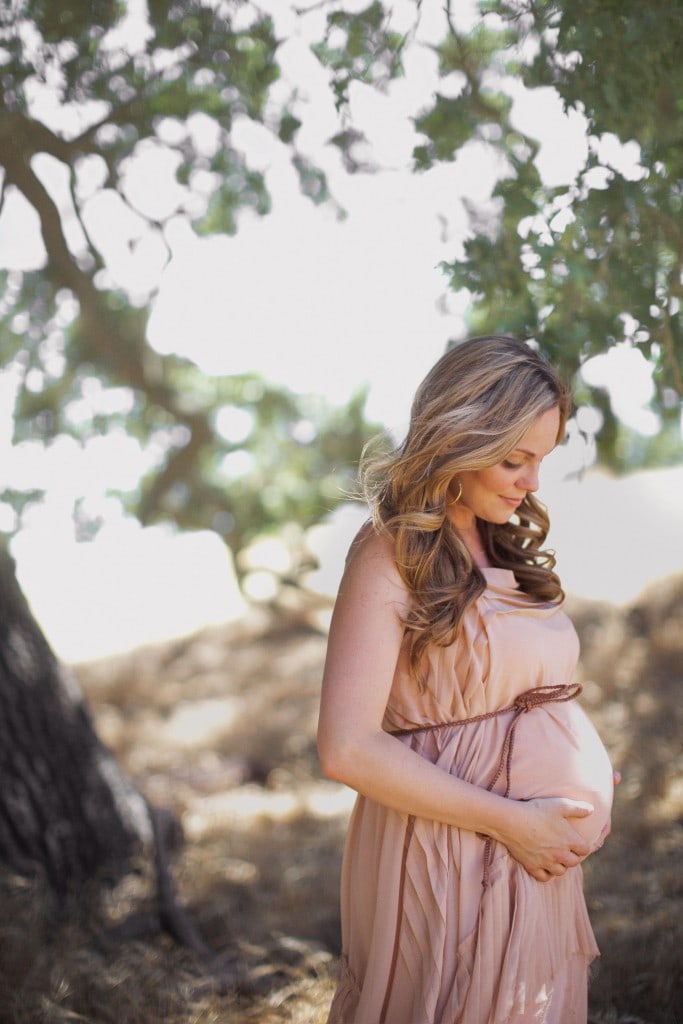 pregnant with Aila
I hope that parents reading and watching our story unfold can feel at ease as their fears and doubts are affirmed, and that they can have the strength to push forward and try to choose faith instead of fear. I believe that my little girl is celebrating the upcoming birth of her sibling every bit as much as we are, and that she will be counting down the days until they can all play together in her new home.
For More on Aila's Story, see the following:
Aila Jane Walker | June 24, 2014
Photos by Jennifer Skog Photography