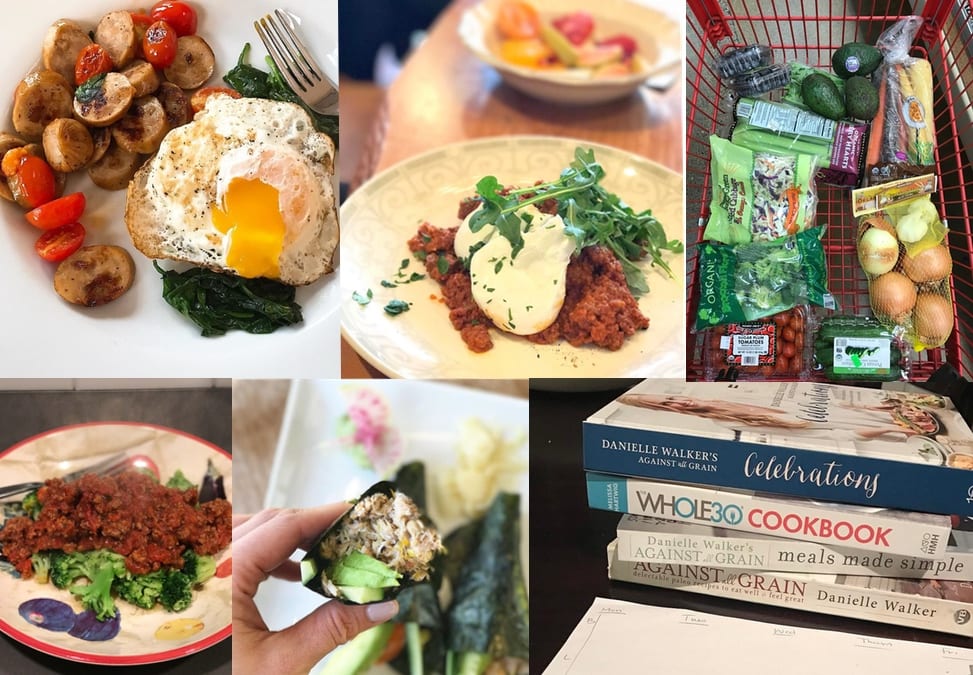 [ssba]
Happy New Year! This week on Danielle's Digest you will see a big announcement for our family, what Ryan and I have been eating during our January Whole30 journey, and a new cooking video on my YouTube channel!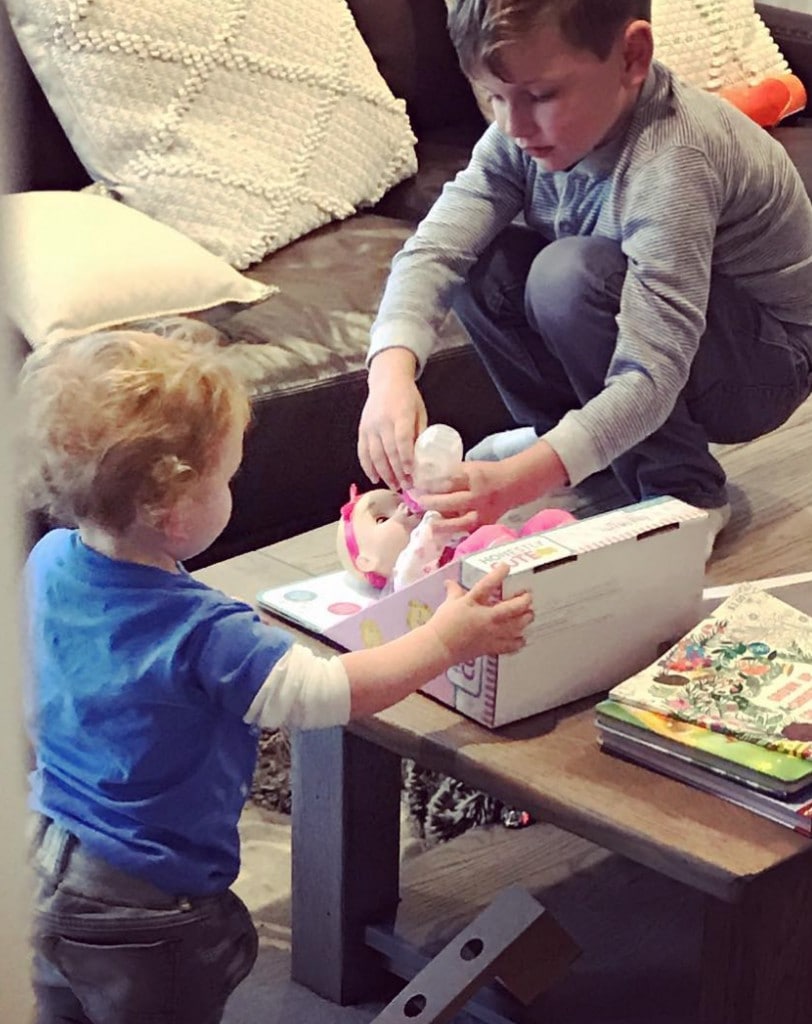 Well if you missed our biggest news last week – here it is again! I snuck around the corner a few weeks ago to capture this sweet moment of 2 big brothers getting some practice before their new baby sister arrives in the Spring.
Yes, 2017 will be a good year — we are rejoicing in the upcoming arrival of our second baby girl!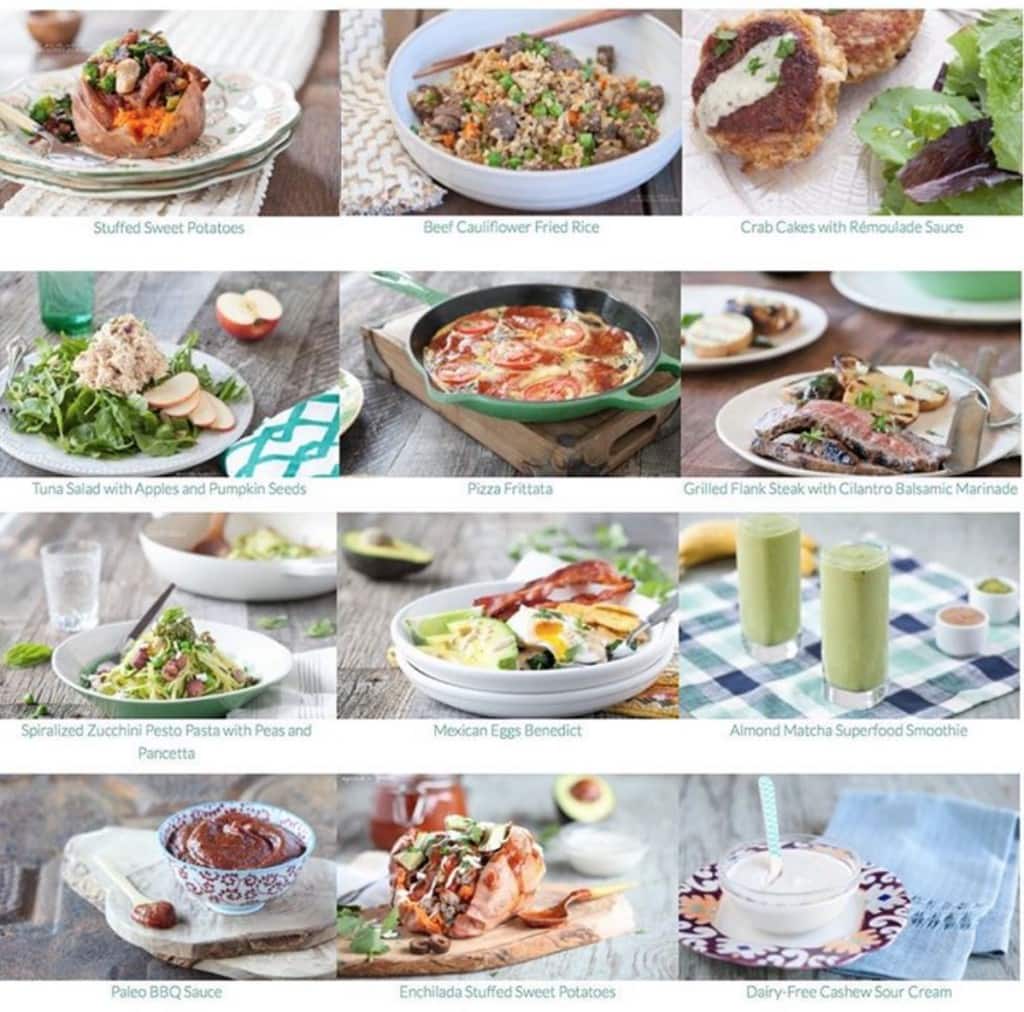 Ryan and I started the New Year with the Whole30 challenge. I revisited some old recipes from my Blog and Meals Made Simple to start meal planning! The recipes on my blog are categorized for you so you can plan with ease and keep eating fun and delicious food for your 30 days! All of the recipes above plus dozens more are free on my blog! Plus there's dozens of recipes in my Meals Made Simple book (and even tons in Celebrations and Against all Grain!). Boredom is usually what kills it for me, so make sure you plan to keep things exciting and you MUST meal plan. I'm telling you, it helps tremendously. 
Keep reading below to see what we've eaten during the first week.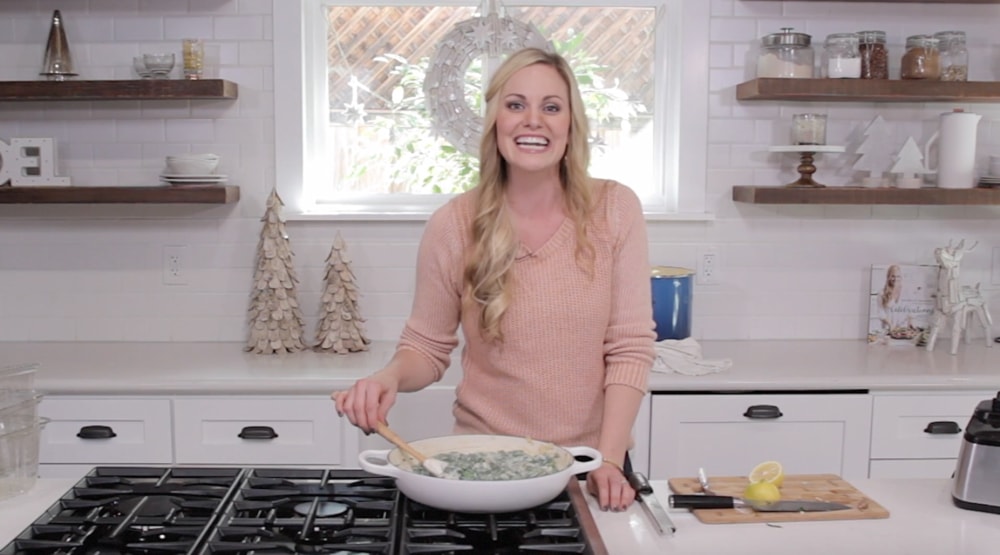 I put a new video up for my dairy-free Creamed Spinach! It's Whole30 friendly and is super easy! Click the photo to watch the video!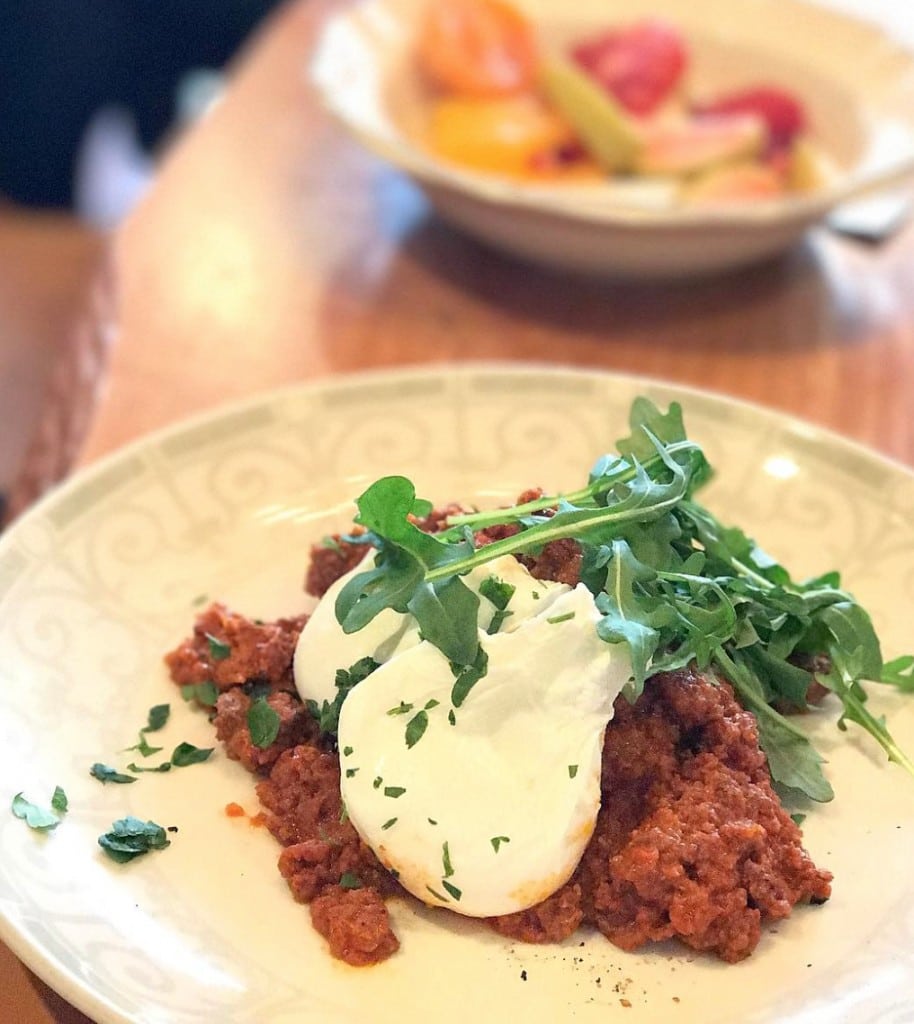 Breakfast out this morning- Long-slow cooked pork & beef Ragu with poached eggs and the most glorious side of winter fruit – blood oranges, cara cara oranges, pears, pomegranate, and pink pear apples.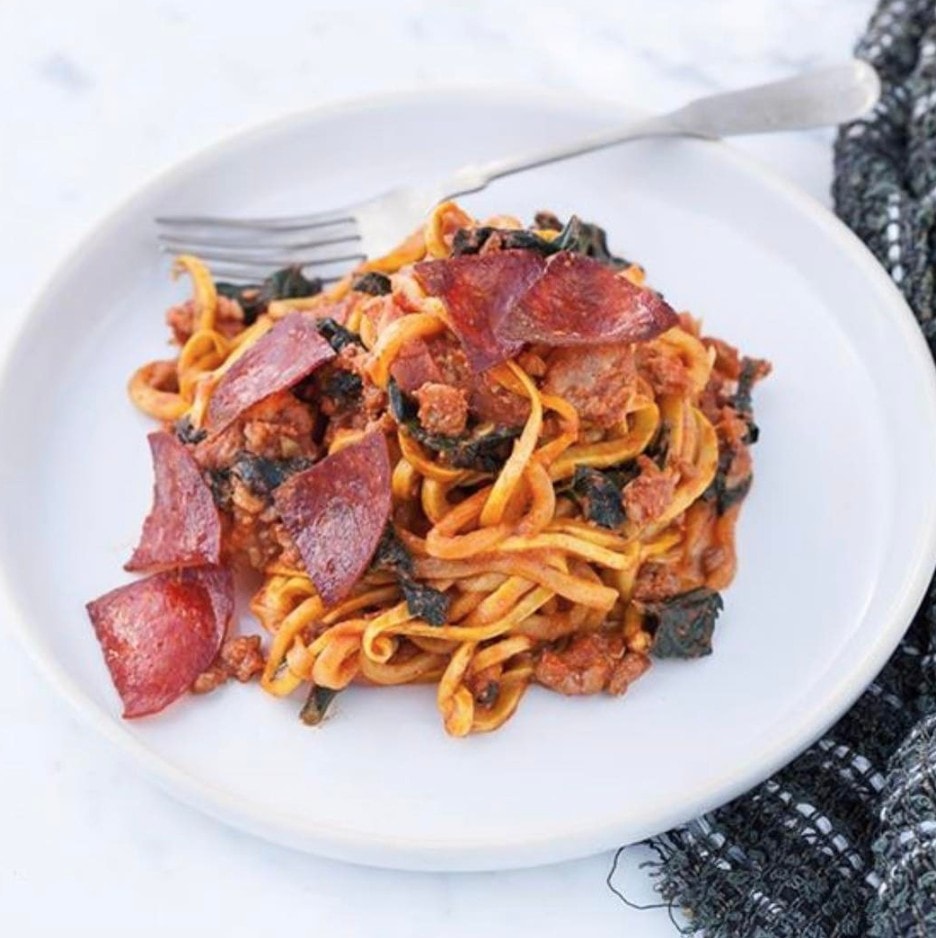 If you find a compliant pepperoni, this Pepperoni Pizza Pasta from my Meals Made Simple cookbook (page 166) is perfect for your Whole30 dinner. This new little girl of ours has me wanting the same foods as I did with Aila which is when I first wrote this recipe, so this meal will definitely be entering our rotation for the coming weeks.
And I *might* even drizzle a little of my dairy-free Ranch dressing (click here) over top because I used to love dipping pizza in Ranch! ha!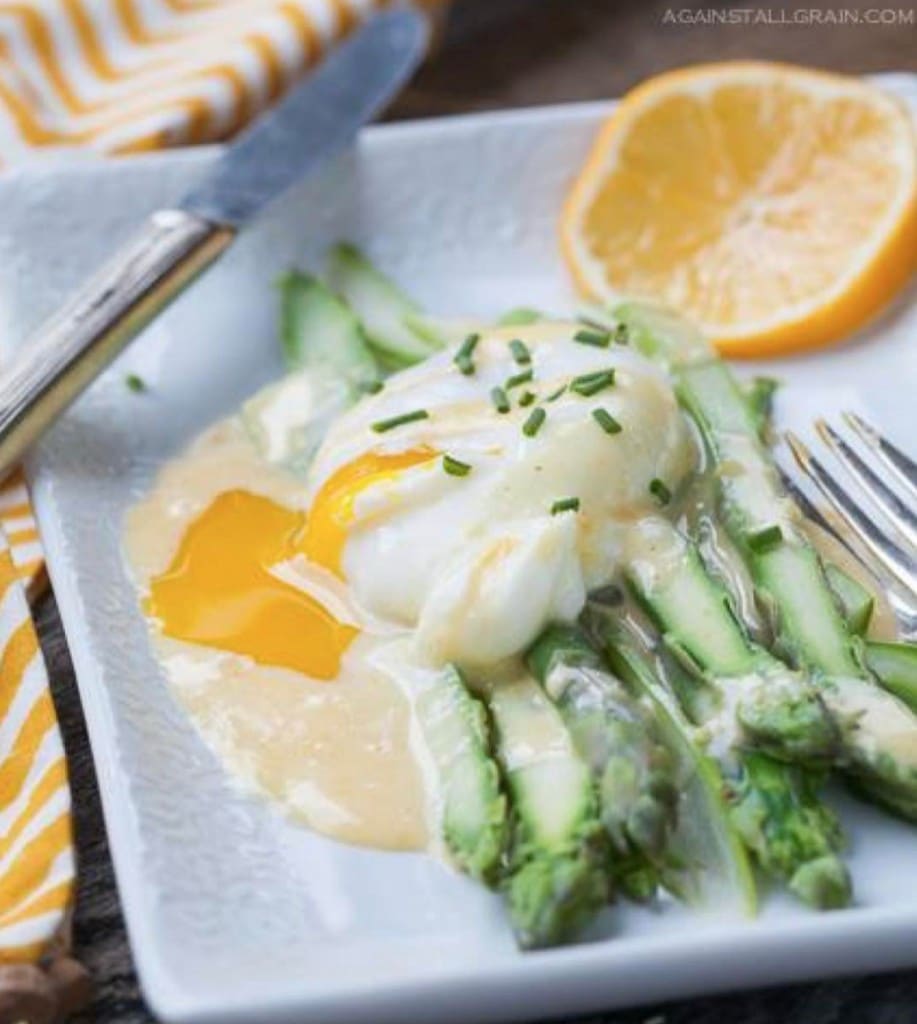 This is one of my favorite breakfasts to make on the weekends, and I always make a double batch of the hollandaise so I can gently reheat it and serve it over other breakfasts during the week! It's also Whole30 compliant. Click here for the recipe.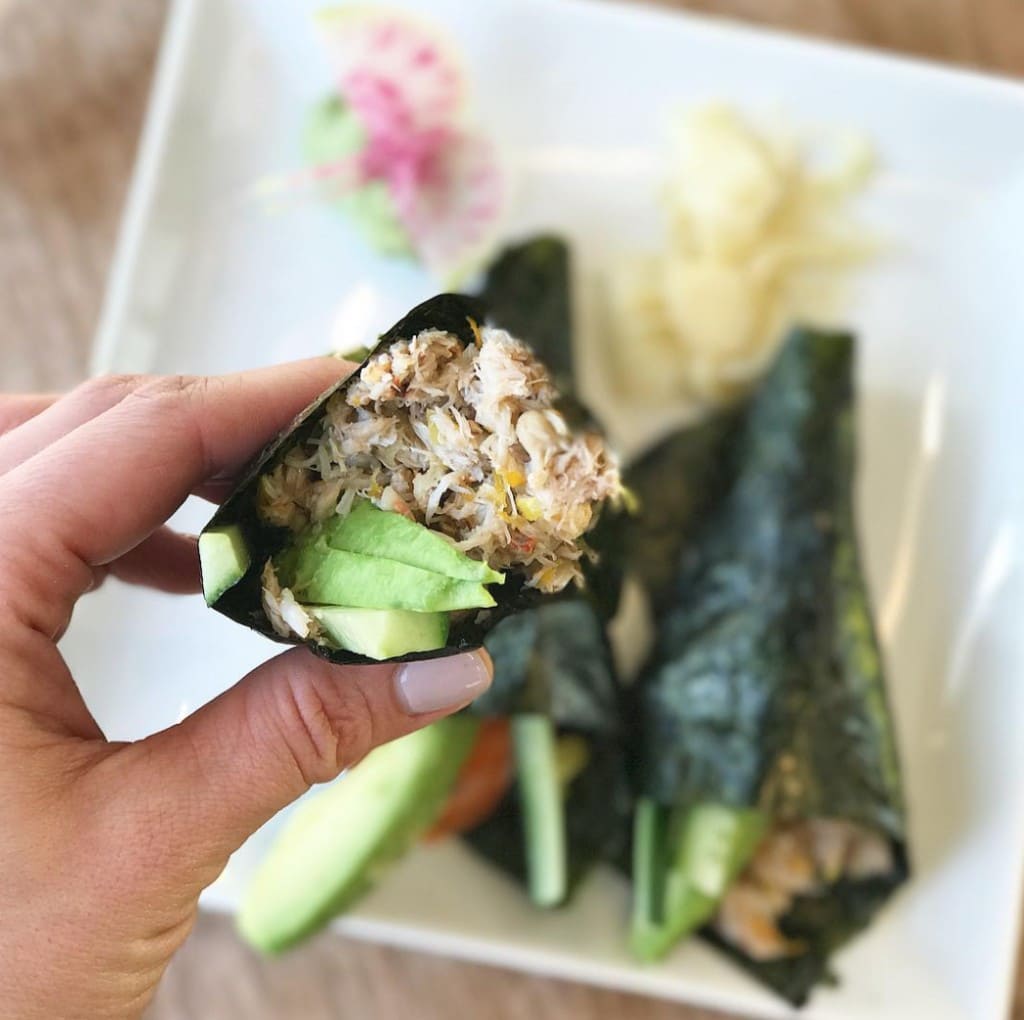 Customized Whole30 friendly sushi at the SF Exploritorium today.
Ordered a hand roll, no rice and make sure the fish or crab isn't marinated in anything. Also make sure if you get crab it's 100% real crab (imitation has wheat in it)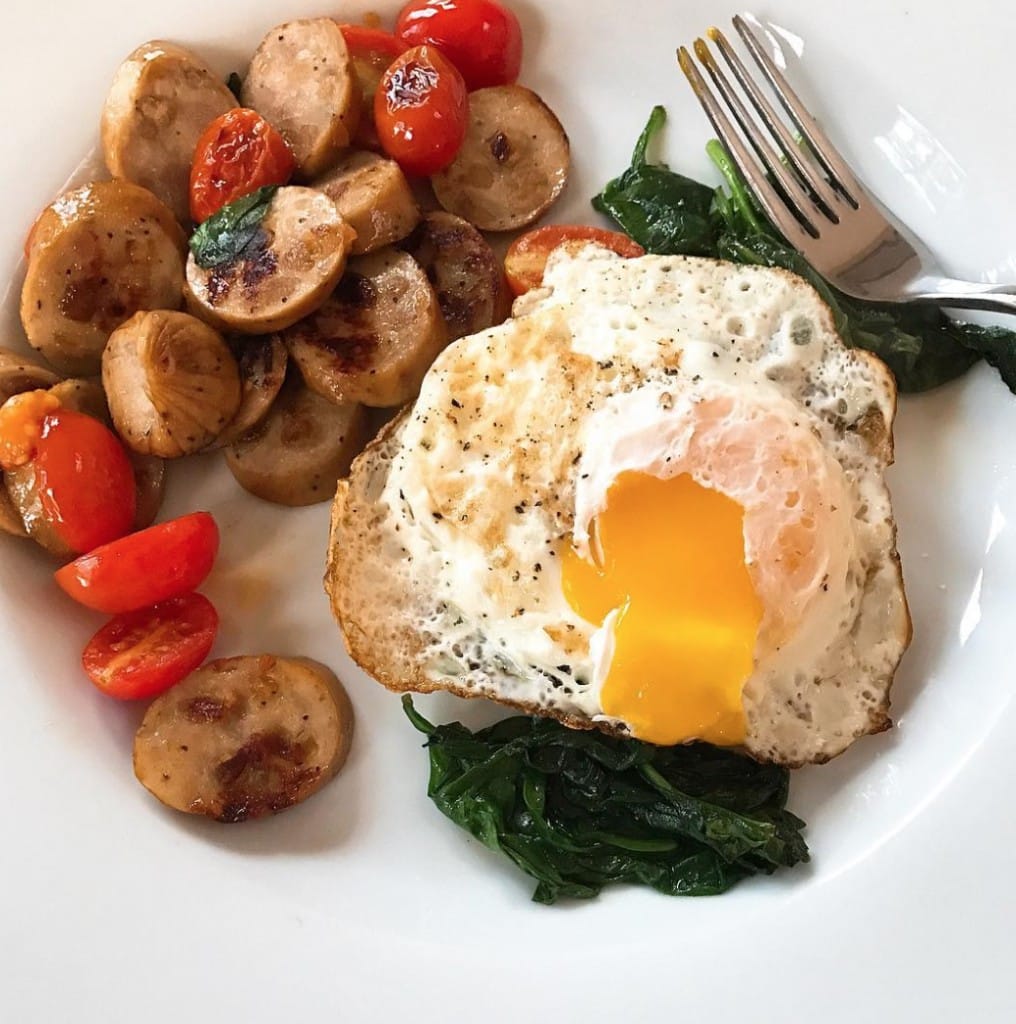 Breakfast this morning was chicken apple sausage and blistered tomatoes with sautéed spinach and an egg.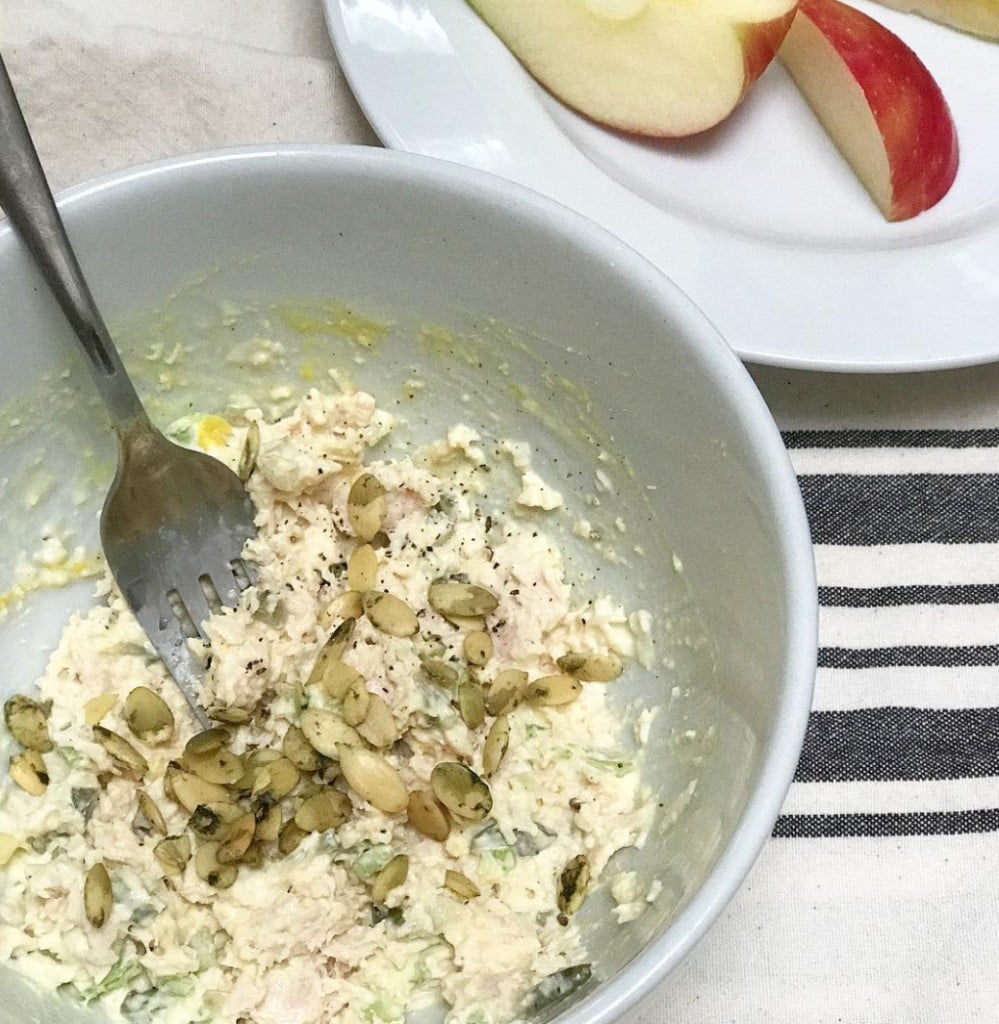 I crave tuna salad pretty much every pregnancy, but my functional md wants me to stay totally away from fish with mercury so I've been eating lots of canned chicken instead! I mixed celery, pickles, mayo, mustard and pumpkin seeds into it and dipped apples in it (my beloved taro chips have canola/sunflower oil in them ?)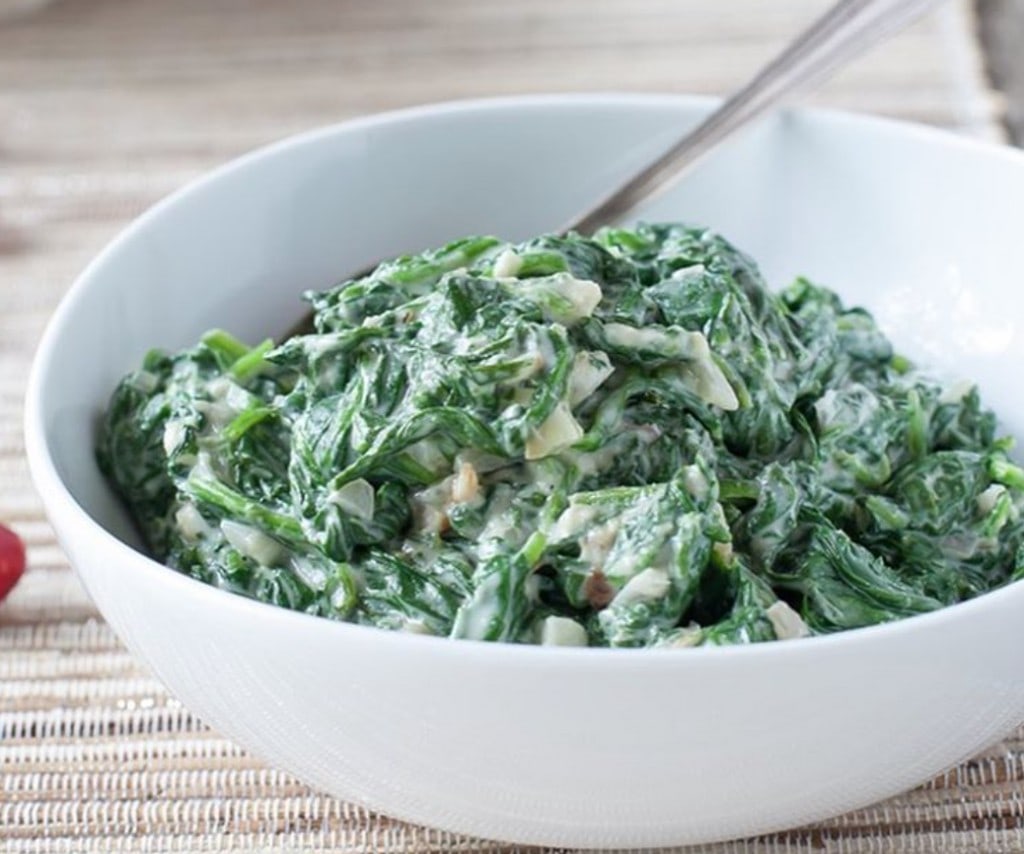 Click HERE to see the Recipe for Dairy Free Cream Spinach from page 279 of Celebrations  If you like this one, you MUST try the dairy-free Spinach Artichoke Dip from the New Years chapter of the book when you get your copy! This creamed spinach is completely dairy-free and grain-free and so creamy and satisfying! It's also Whole30 compliant for those of you doing the Januarywhole30 !
There's also a video at the end of the page so make sure to watch how it's made!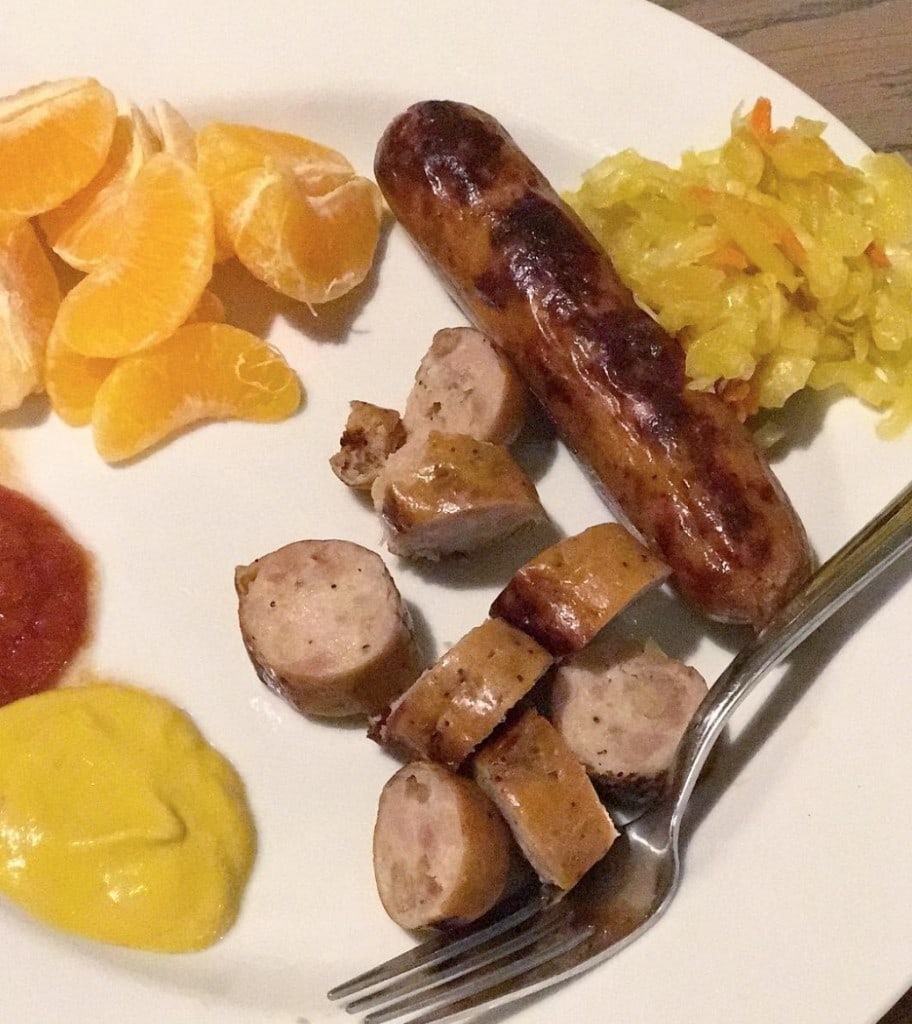 When you don't eat enough for dinner the first time… I had a second dinner of Chicken Apple Sausage, clementines, and some Curry Cauliflower Kraut. The ketchup is from the blog!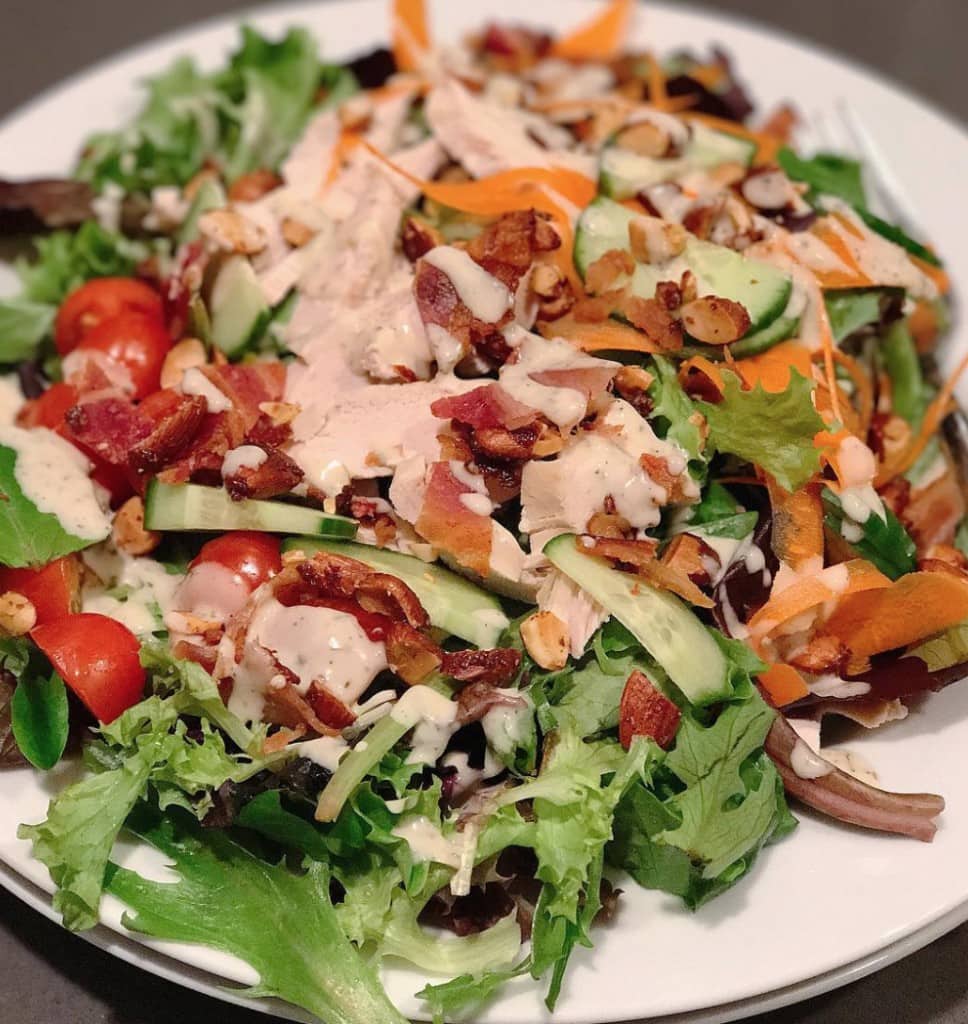 Dinner! Keeping it simple with tessemaes new creamy ranch (not quite as good as my homemade recipe but nice to have it on hand!), bacon, avocado, carrots, cucumber, spiced almonds (minus the maple), and leftover roasted chicken.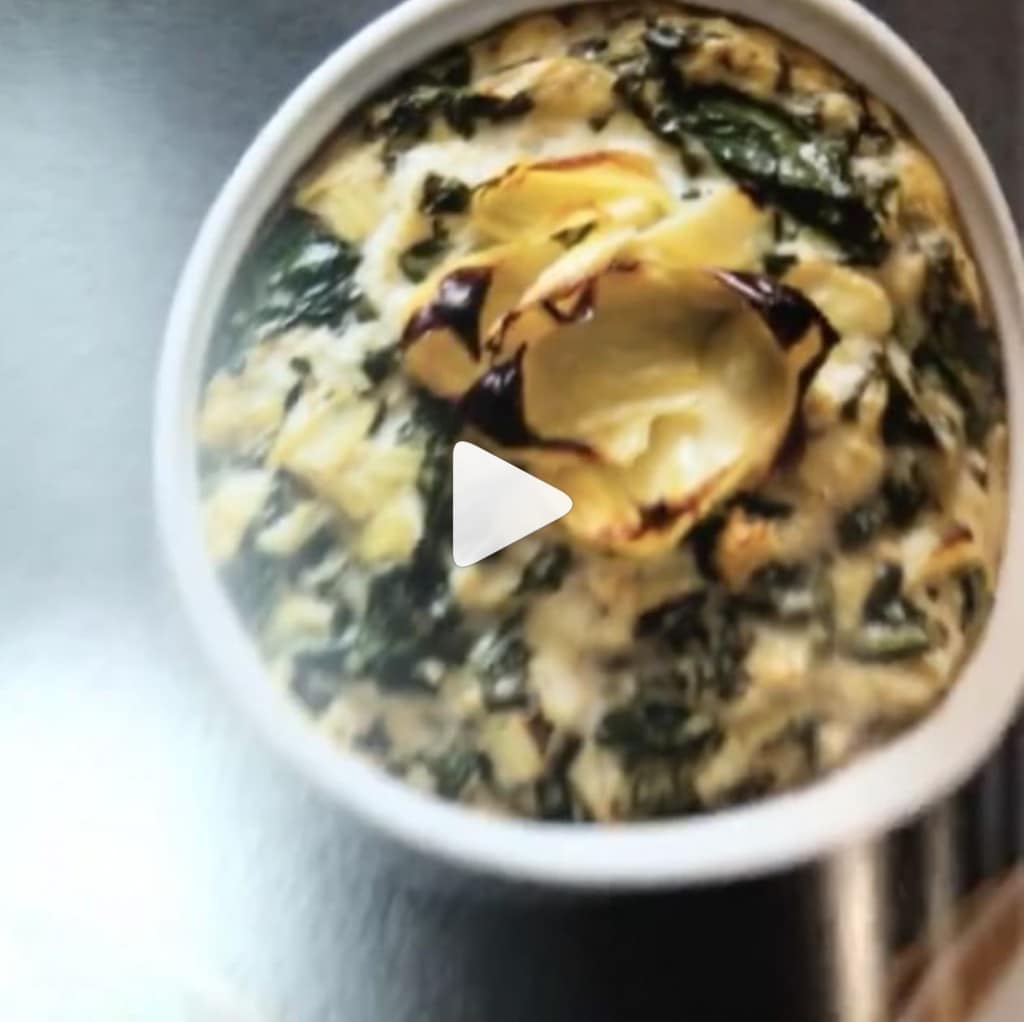 Check out all of the Whole30 compliant recipes from Celebrations by clicking here. We made the Spinach Artichoke Dip and added leftover rotisserie chicken to make a casserole and it was awesome!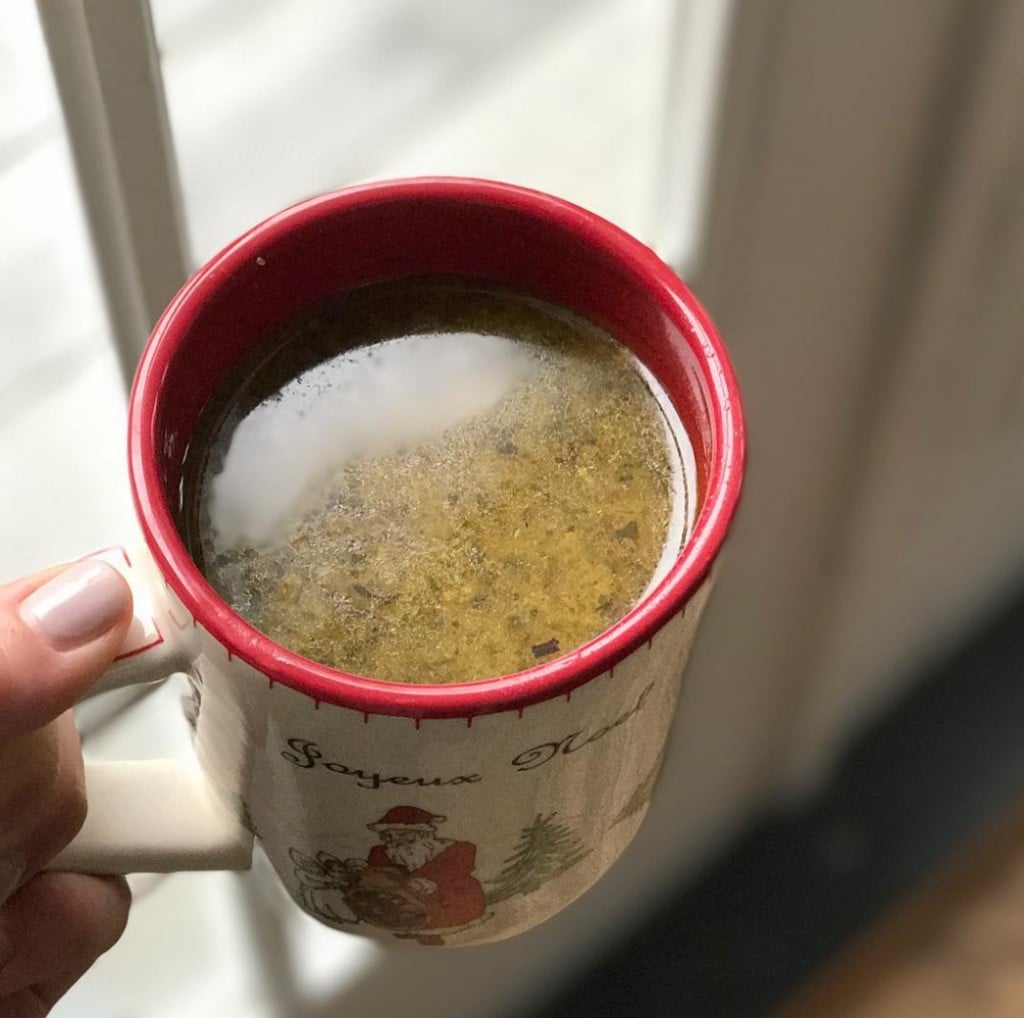 An afternoon bone broth break on a rainy gloomy day.  I added a little ghee and some dried herbs. The recipe can be found here.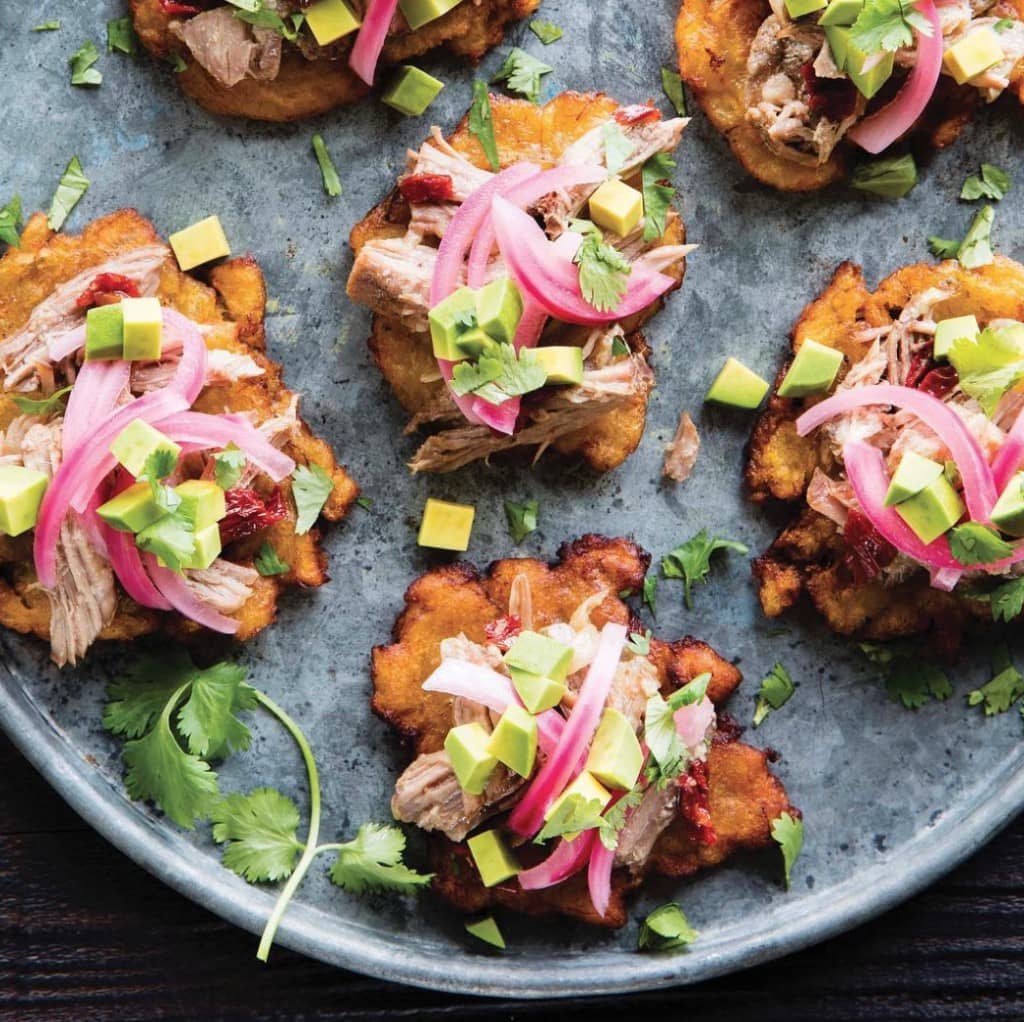 The Carnitas on Tostones is in Celebrations and Whole30 compliant. Find it on page 57! I will say while this book does still have a ton of compliant recipes, it's heavier on the treats compared to my other 2 since it's based on holidays.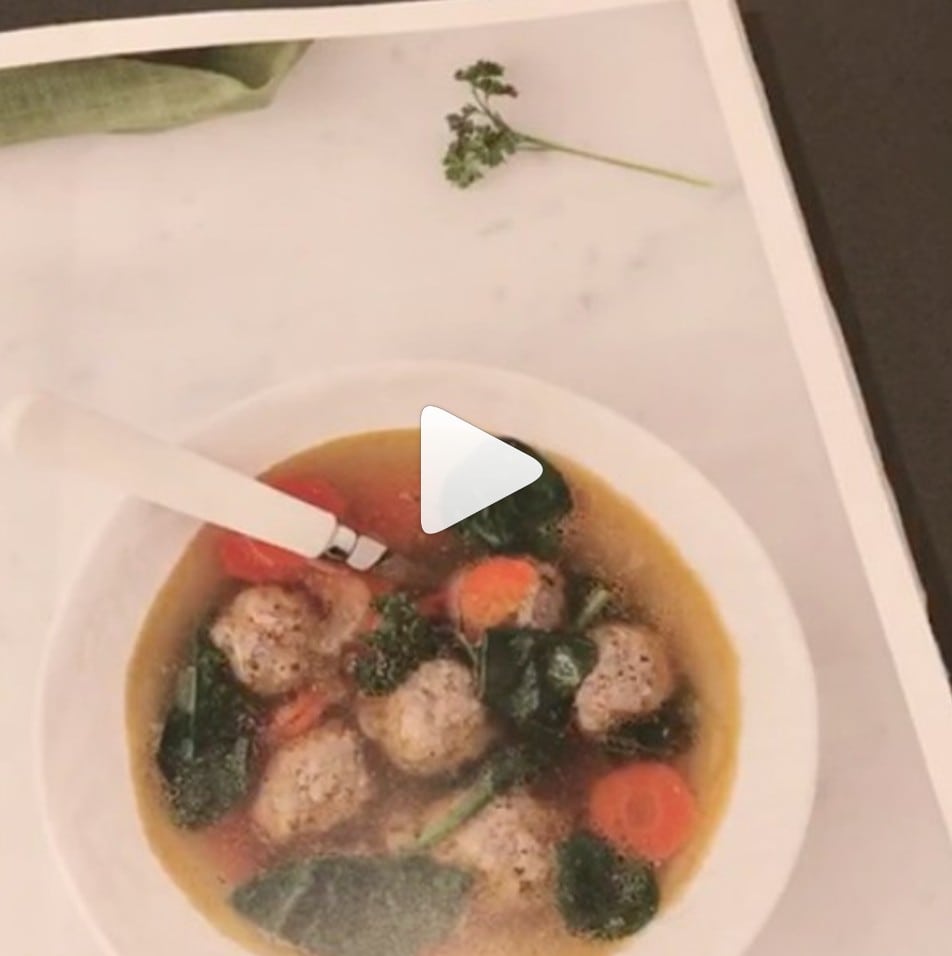 Check out the Whole30 compliant recipes in my second book Meals Made Simple! I'd say 80% of the recipes are Whole30. Click here to watch as I help you navigate through the book with what is compliant!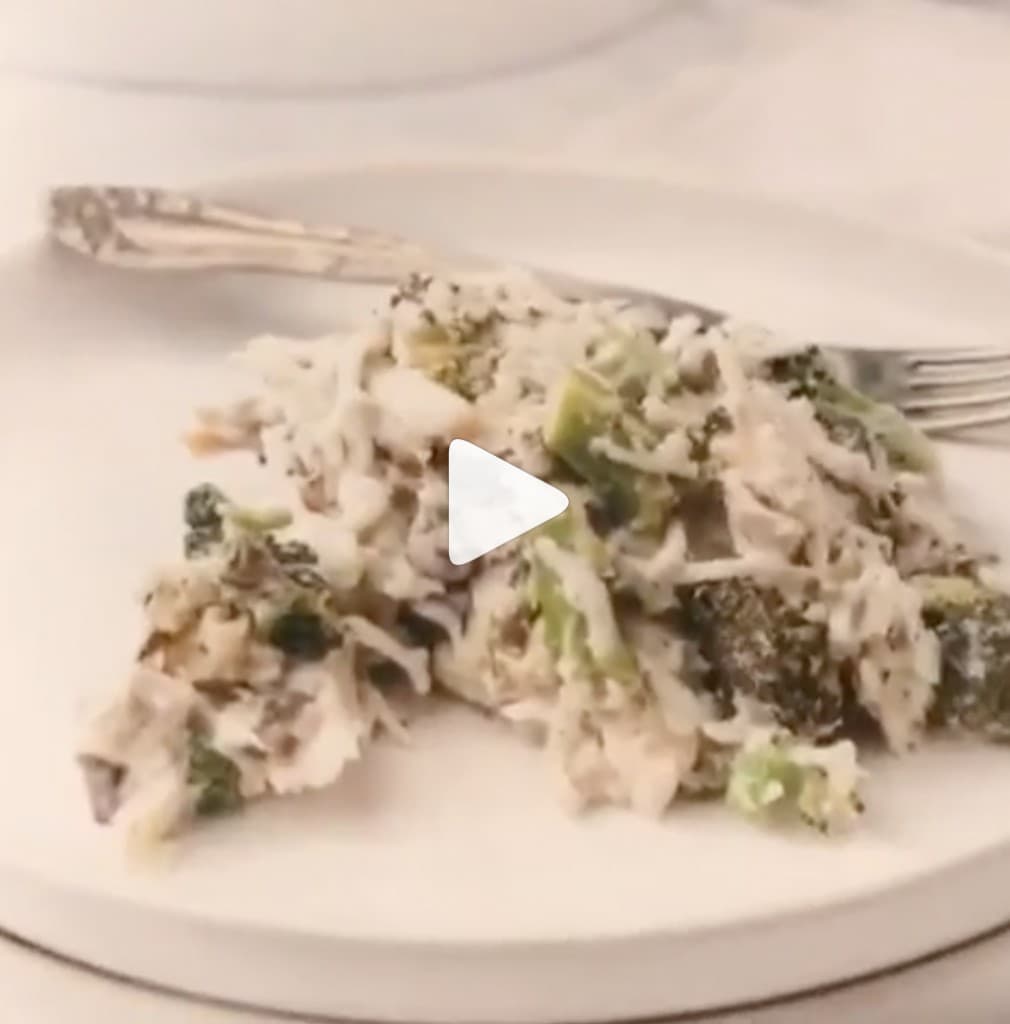 More Whole30 recipes! Chicken and "Rice" Casserole, Stroganoff… . Click here to see me walk you through additional recipes.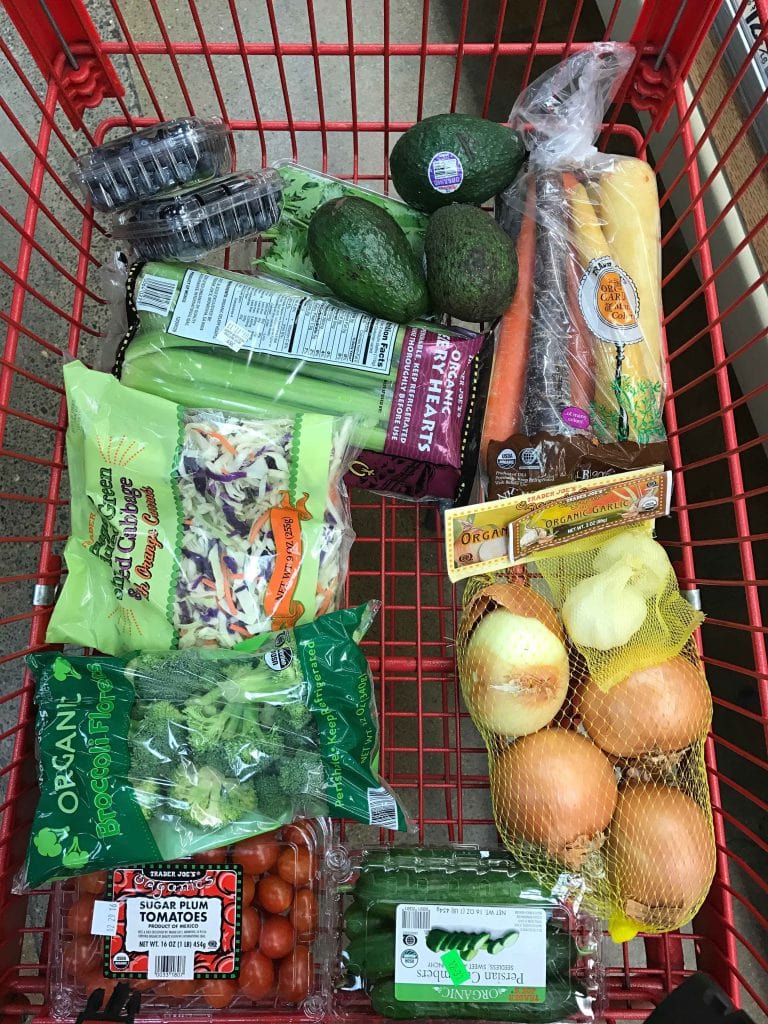 Stocking up on some of the basics from Trader Joes!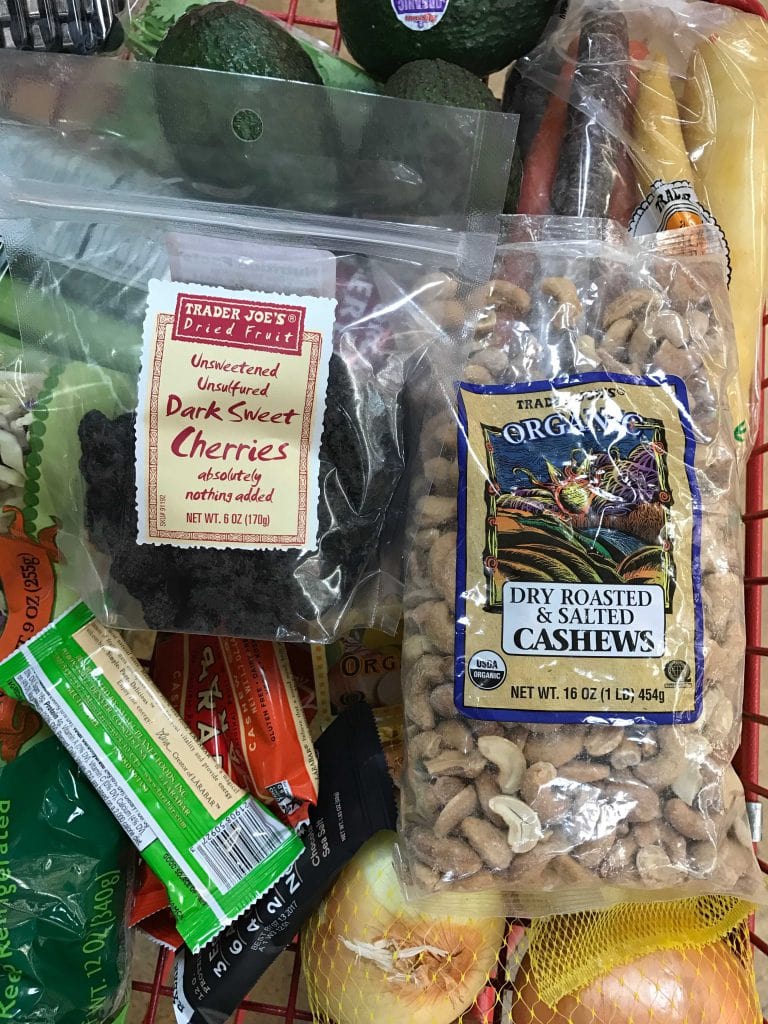 And some snacks!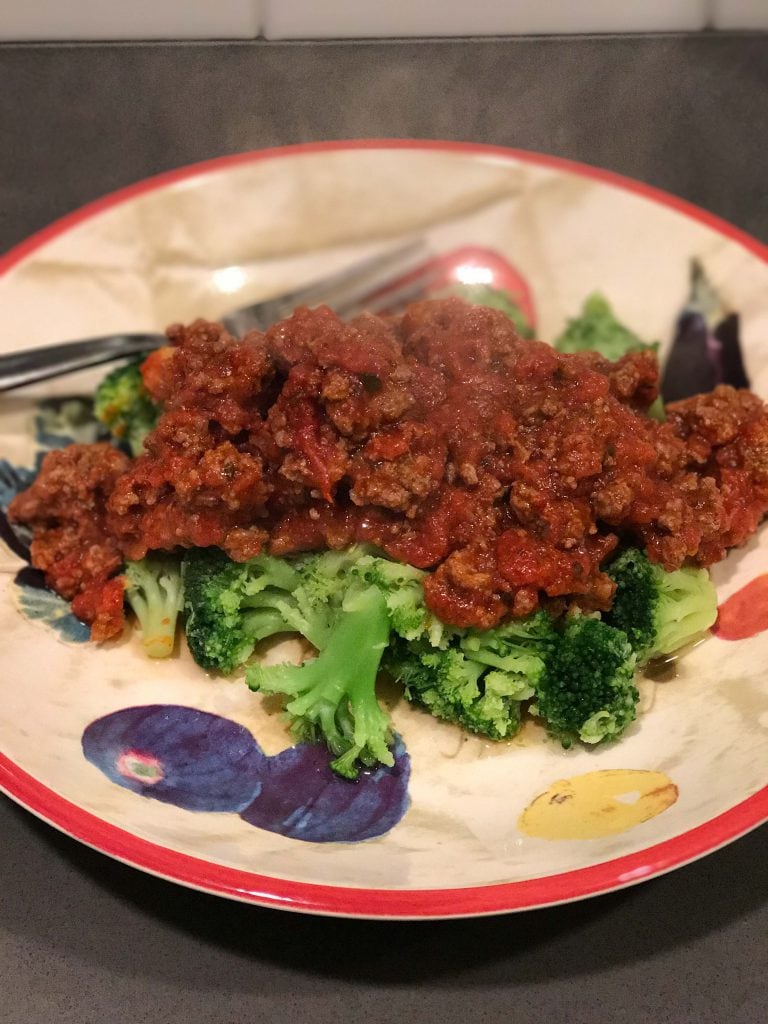 I was tired of spaghetti squash and zucchini noodles so I put my Shortcut Spaghetti Sauce from Meals Made Simple over steamed broccoli!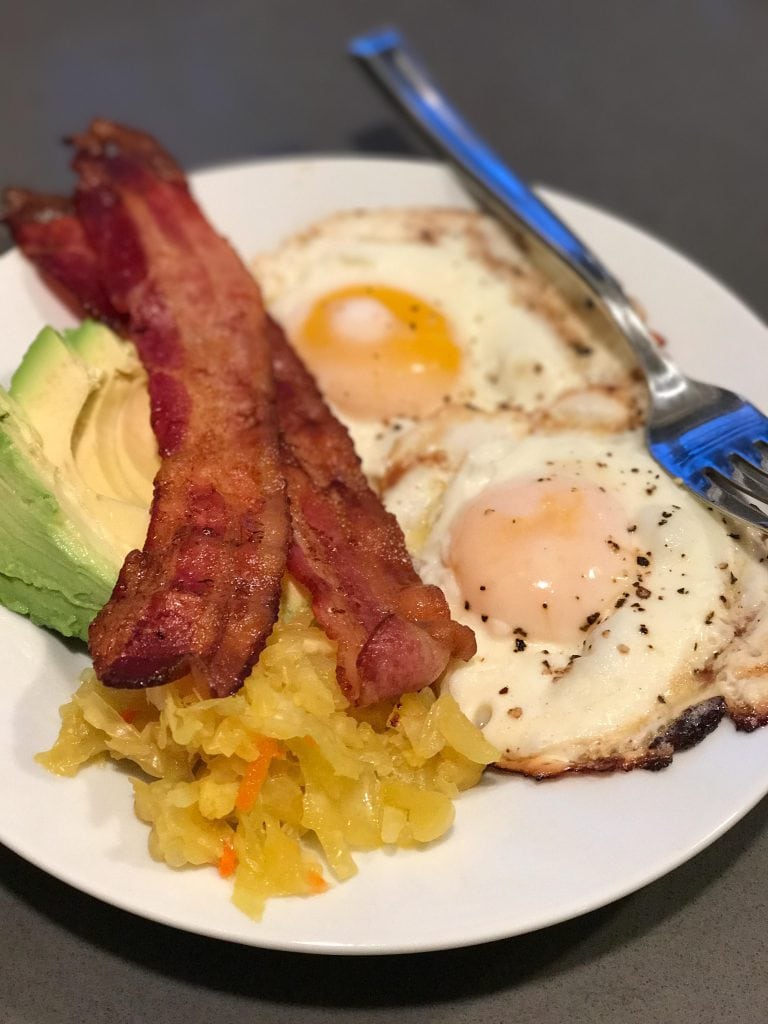 This is what breakfast looks like most mornings. I use Wellshire sugar free bacon or US Wellness Meats.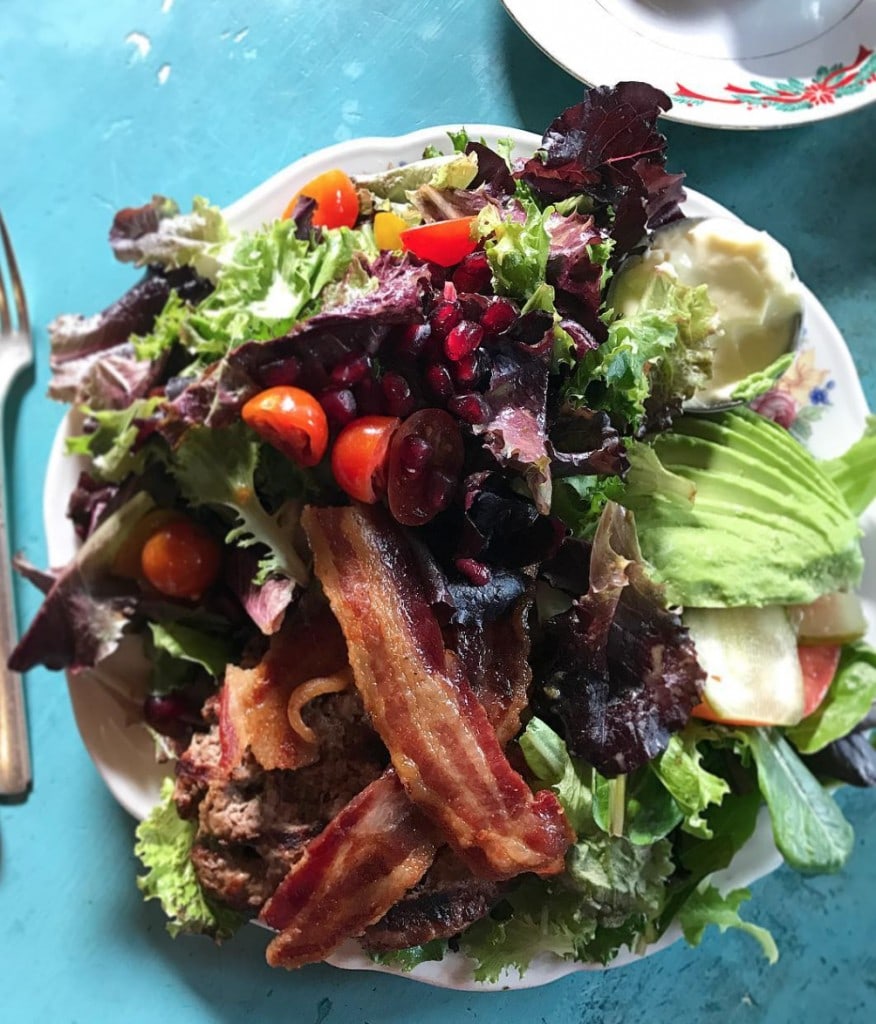 There's a big burger under all that lettuce somewhere.
I usually either bring a jar of my Basil-thyme Vinaigrette from my first book Against All Grain (minus the honey) or just ask for a couple of lemon slices and some olive oil to dress the salad when I eat out.
And yes, that bacon probably has a little sugar in it. It always takes me a few days to ease in and get super strict.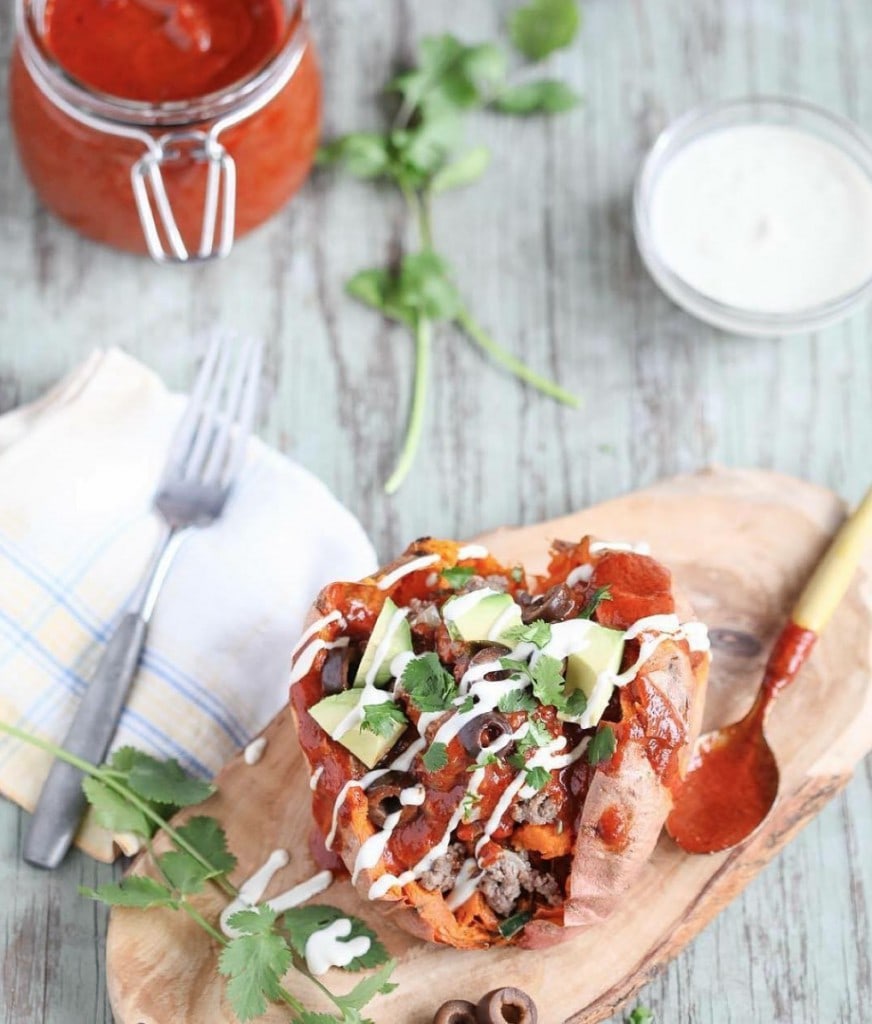 One of my favorite Whole30 compliant recipes from my blog Enchilada Stuffed Sweet Potatoes