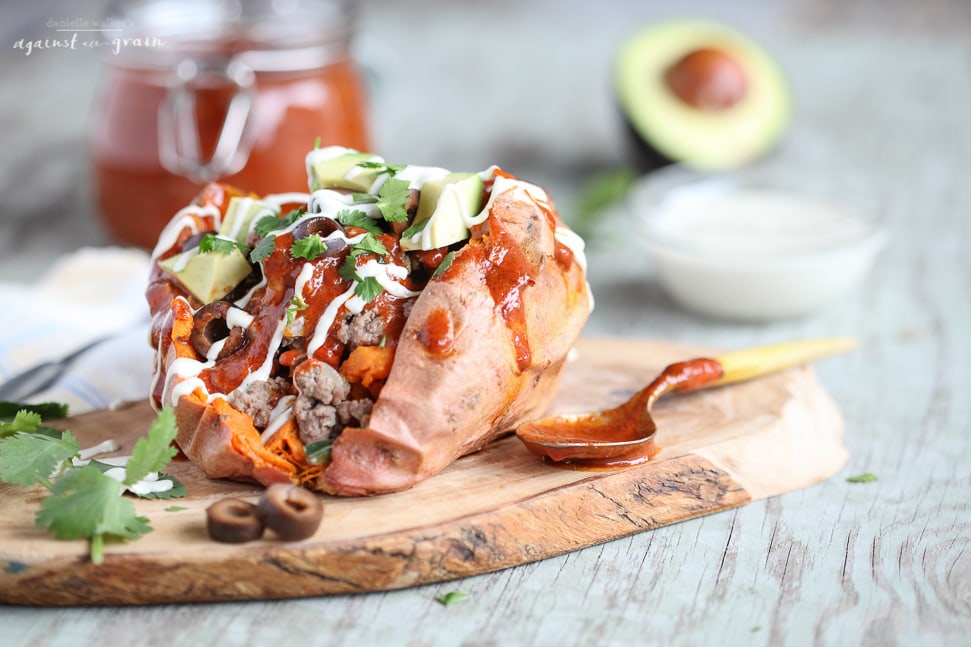 After the off-the-charts popularity of my Paleo Stuffed Sweet Potatoes, my brain has been on stuffing things lately! I want to do something lasagna stuffed next, but first – this Enchilada Stuffed Sweet Potatoes Recipe!
Now that the cat is out of the bag, I can start using the word "crave" without you all getting suspicious! I have so been craving enchiladas lately. In fact, I'm sitting on a plane right now on my way to New York and editing these photos is driving me crazy! What I wouldn't give to eat the potato off of my screen.
My first thought was that Whole Foods was bound to have a healthy enchilada sauce already bottled and waiting for me to use for an instant satisfaction of my craving, but I was sadly disappointed! I couldn't find a single can or jar that had reasonable ingredients. I usually make my own green enchilada sauce, but hadn't made a red sauce in years since cutting out grains. I wanted something quick, and that used ingredients that were likely already in my pantry so it would be easy for you guys to make for a quick weeknight meal. You can find my 10-minute gluten-free enchilada sauce recipe here.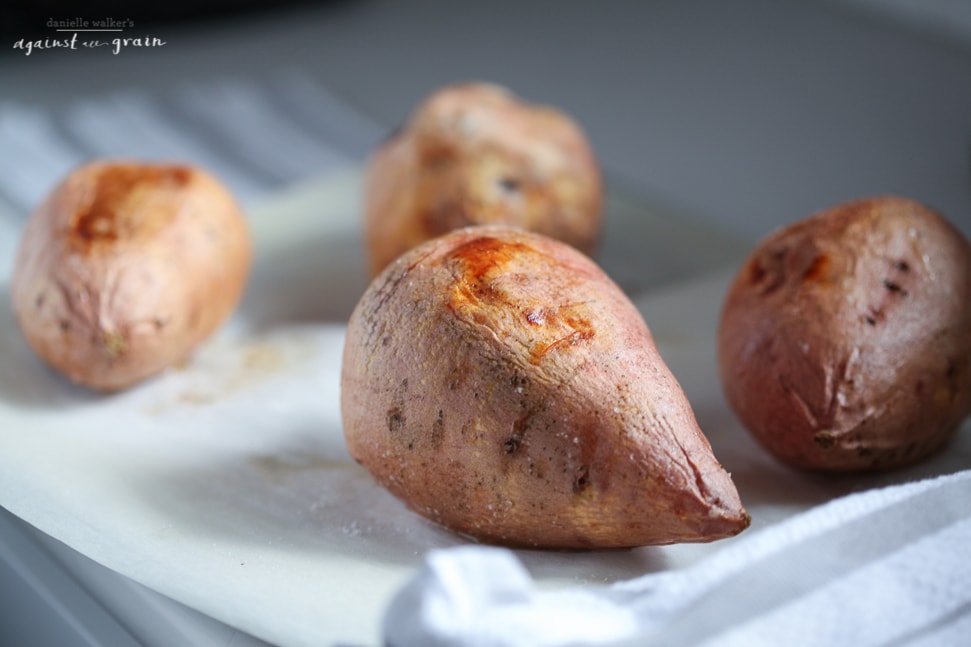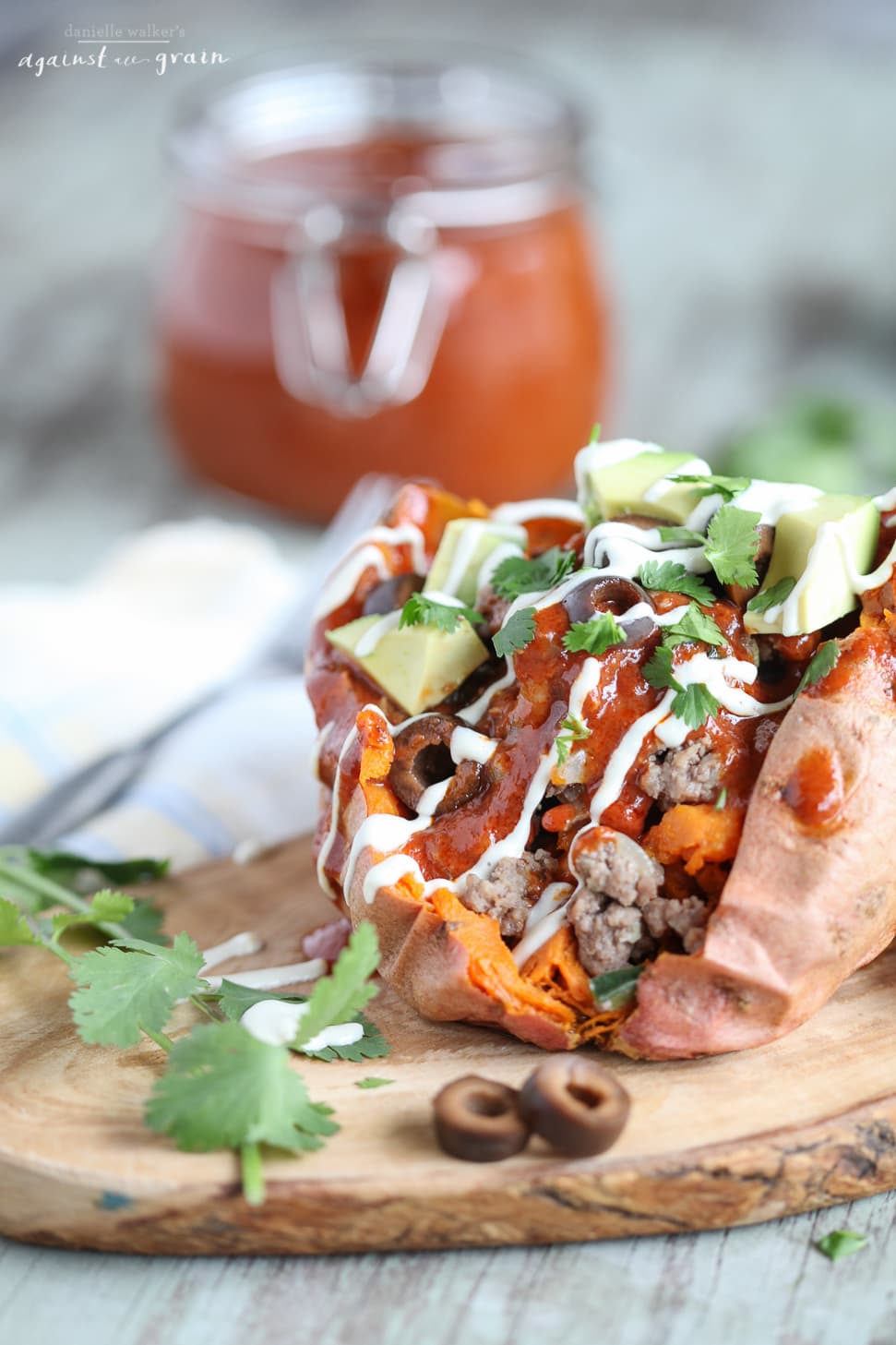 I chose to do ground beef for the filling here because grass-fed ground beef is the most affordable and available for most people. You could easily throw in some leftover rotisserie or shredded chicken here or use ground turkey as well! I may even use leftover Barbacoa Beef next time! I sauté it with onions, mild peppers, and garlic to make a fast but flavorful filling. You can also change up the vessel in which is being stuffed! Try spaghetti squash or zucchini for SCD!
As for the toppings – do whatever you'd like with these! I added sliced black olives, cilantro, avocado and my dairy-free Cashew Sour Cream for a little tanginess at the end. If you can tolerate dairy, some grass-fed cheddar cheese or even crumbled feta would taste awesome! Also, if you're sensitive to nuts and can't do my dairy-free sour cream, try using my dairy-free yogurt recipe from my first book and add a little lime juice to it!