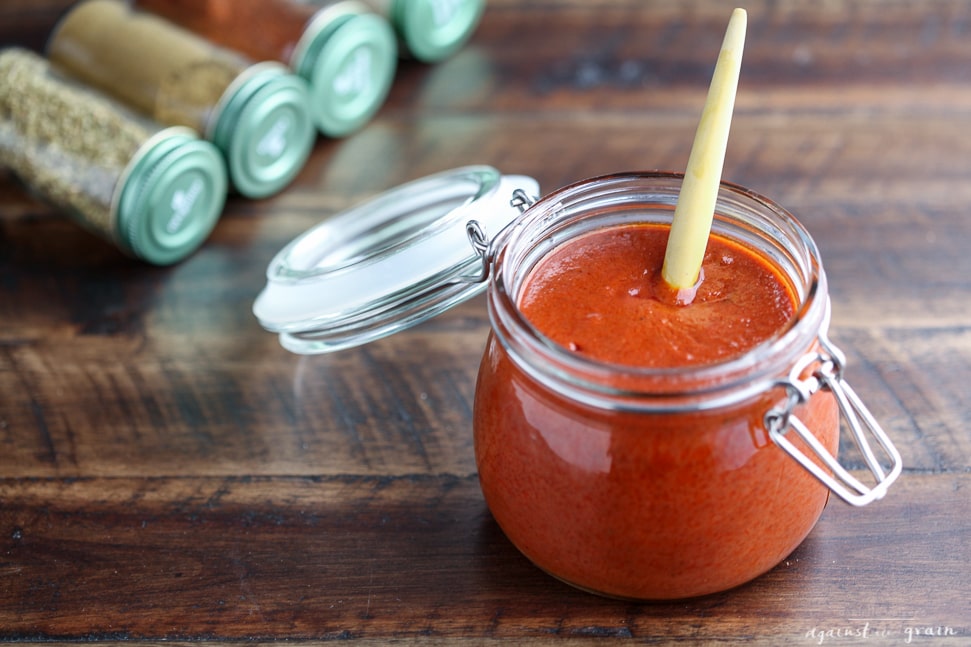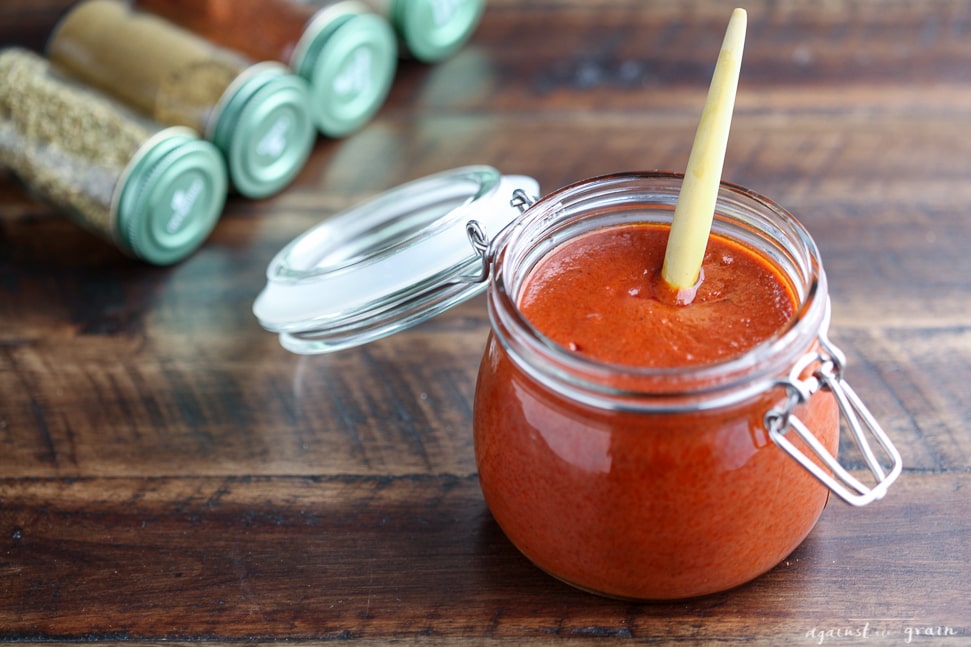 I created this Easy Gluten-Free Enchilada Sauce recipe to continue enjoying my beloved enchiladas!
I love enchiladas. Green or red, whichever, just let me eat them. Most store-bought brands or even many recipes around the web contain gluten and vegetable oils, so this a fantastic substitute for anyone following a gluten-free or paleo diet.
It's a really simple enchilada sauce to make, you may even have have everything you need in your pantry already, plus it only takes 10 minutes! We like our sauce mild so Asher can enjoy it too, but feel free to throw in a few dried chilies or some cayenne pepper to heat things up a little bit! For a verde sauce, see my Chicken Enchiladas or my Enchilada Stuffed Peppers.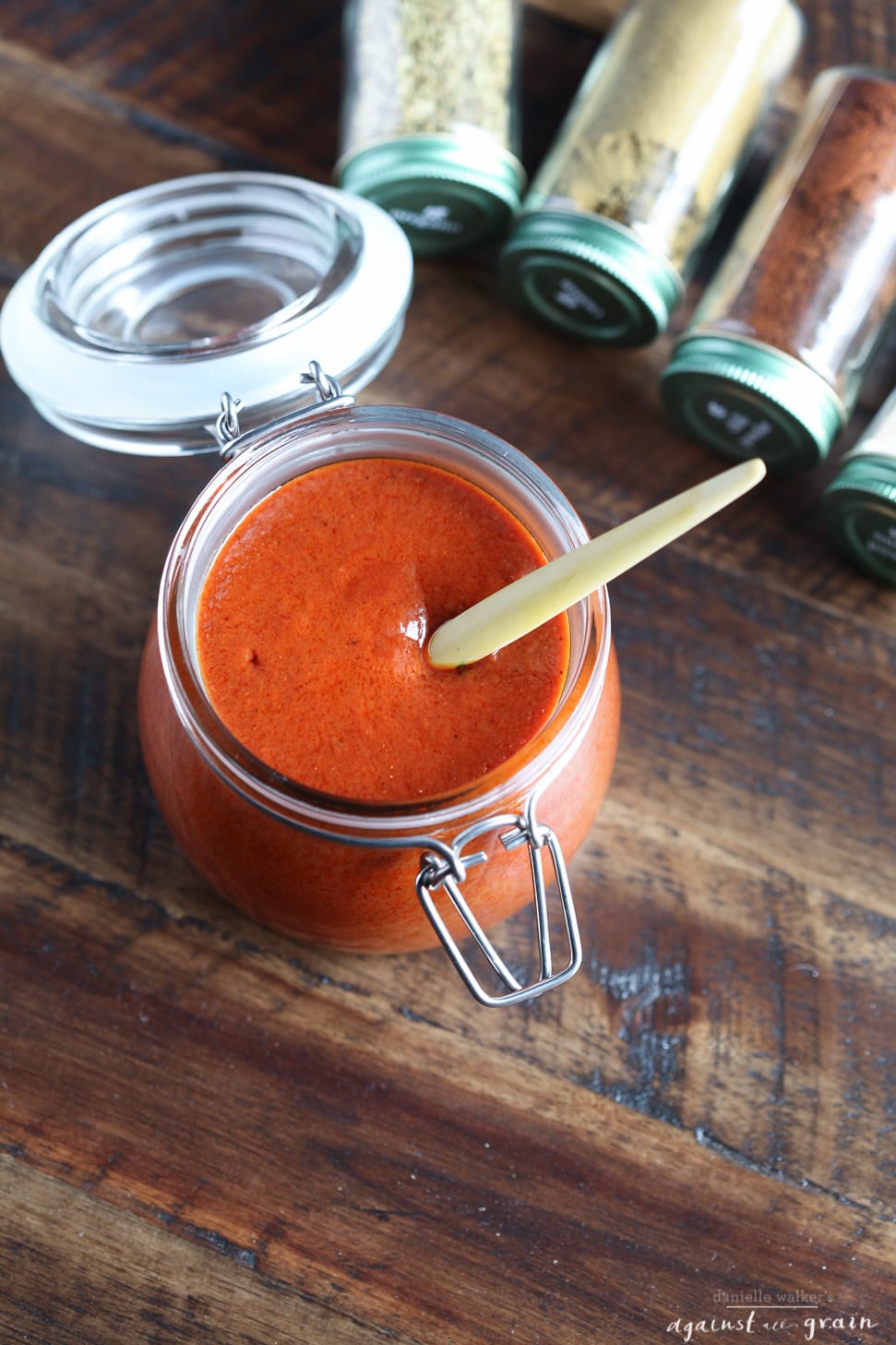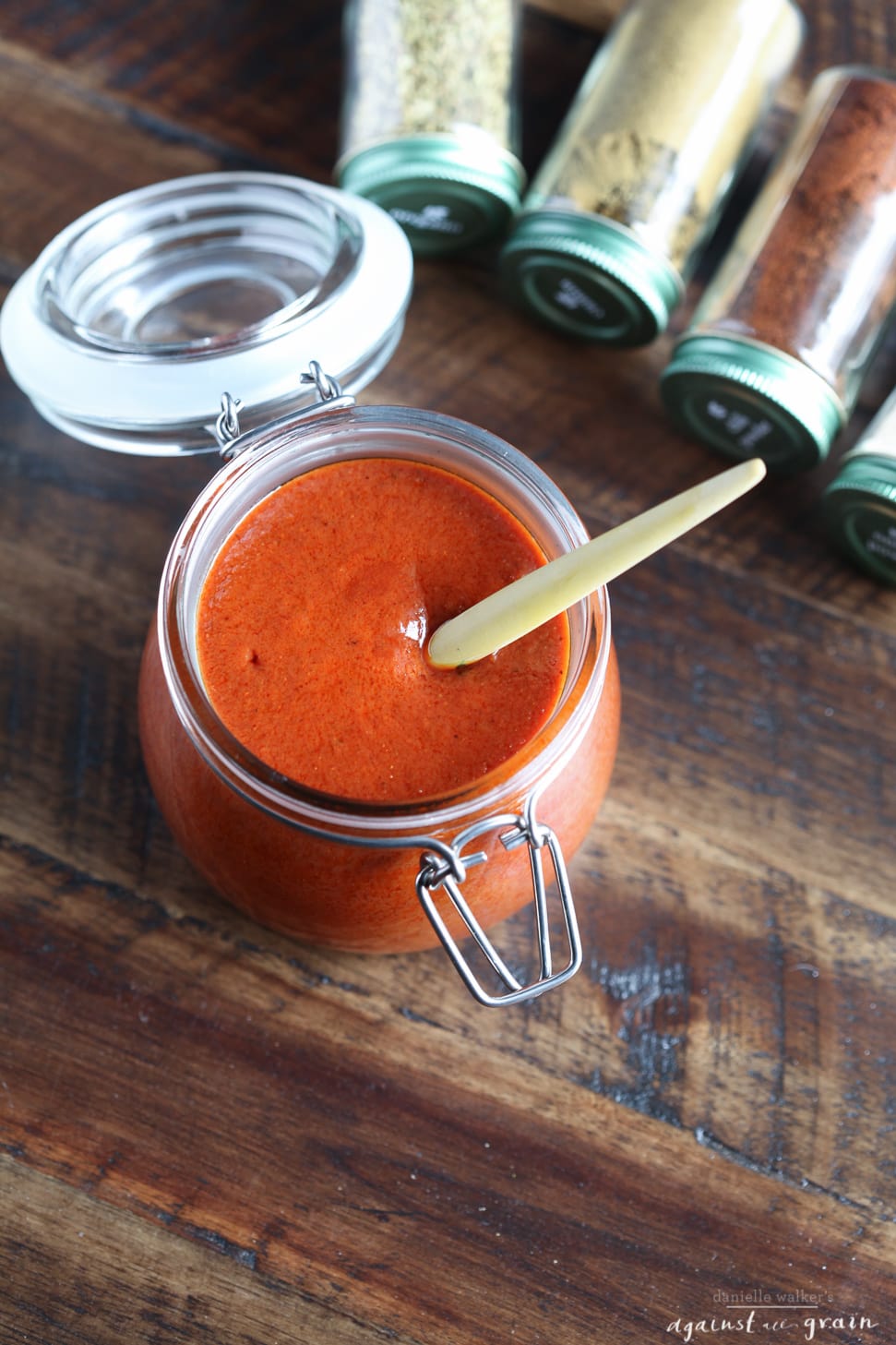 Keep an eye out for this sauce to show up in a new recipe on the blog next week!