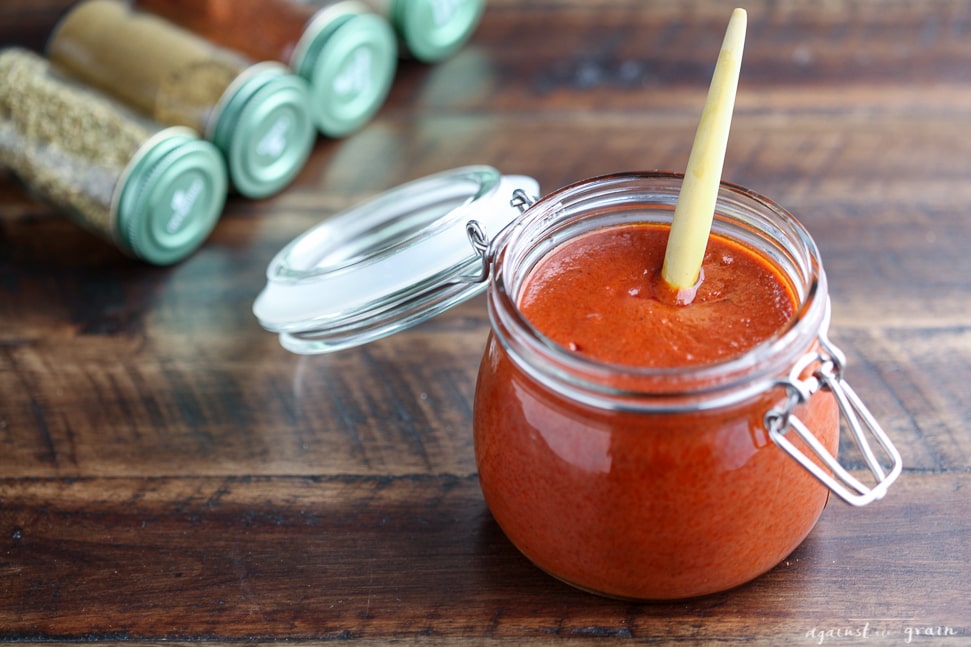 I created this easy Gluten Free Enchilada Sauce to continue enjoying my beloved enchiladas! I love enchiladas. Green or red, whichever, just let me eat them. My first thought was that Whole Foods was bound to have a healthy enchilada sauce already bottled and waiting for me to use for an instant satisfaction of my craving, but I was sadly disappointed! I couldn't find a single can or jar that had reasonable ingredients. I usually make my own green enchilada sauce, but hadn't made a red sauce in years since cutting out grains. I wanted something quick, and that used ingredients that were likely already in my pantry so it would be easy for you guys to make for a quick weeknight meal.
It's a really simple gluten free enchilada sauce to make that only takes 10 minutes! We like our sauce mild so Asher can enjoy it too, but feel free to throw in a few dried chilies or some cayenne pepper to heat things up a little bit! For a verde sauce, see my Chicken Enchiladas or my Enchilada Stuffed Peppers.
A sauce so versatile, add it as a topping for sweet potatoes and other veggies! Check out my recipe for Enchilada Stuffed Sweet Potatoes.
Follow the recipe substitution to make it SCD and Whole30 compliant!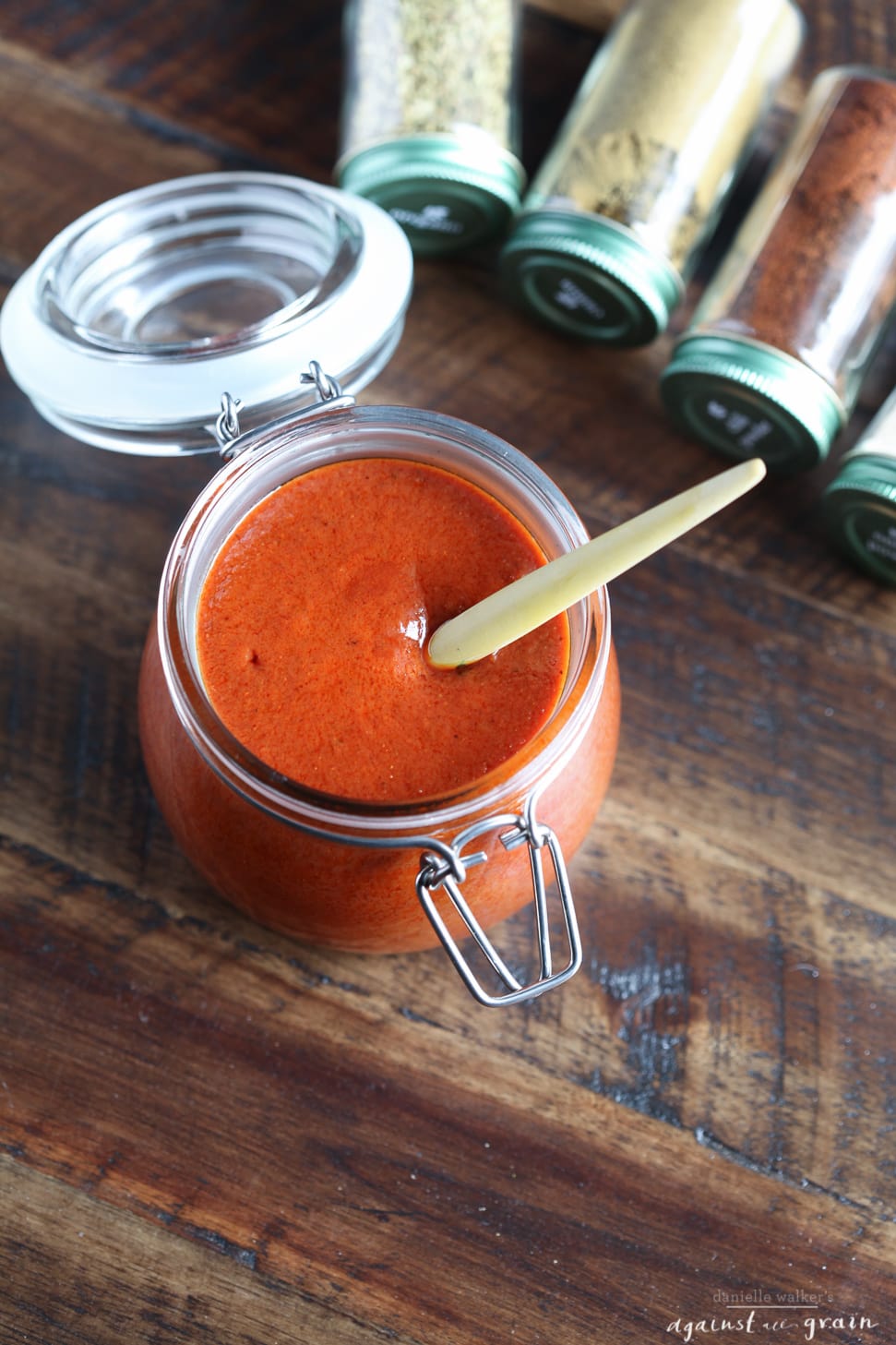 Keep an eye out for this sauce to show up in a new recipe on the blog next week!