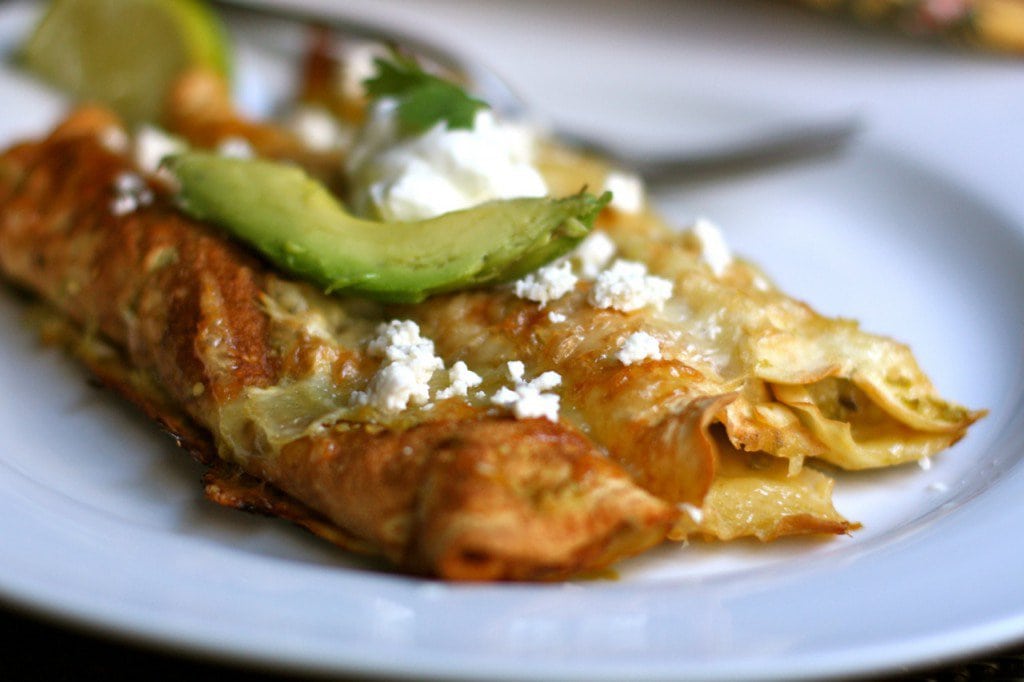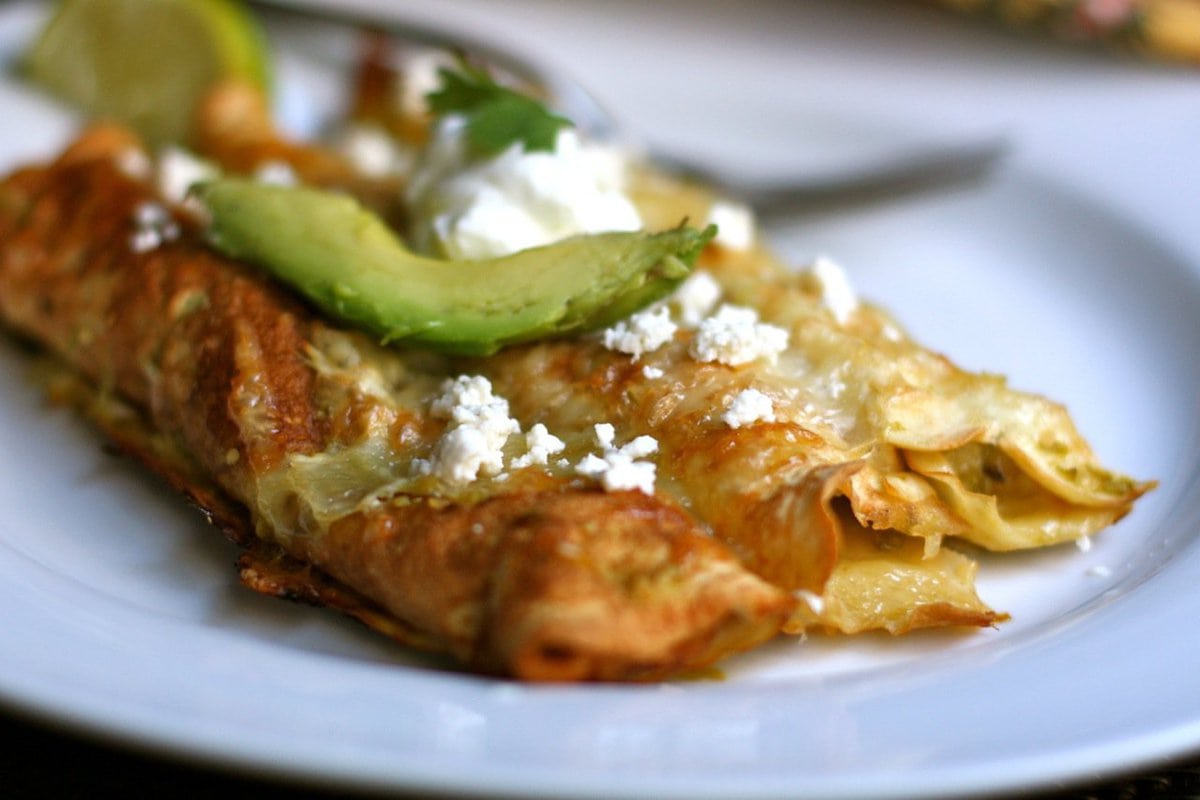 You don't often see Mexican food in the grain-free world. I assume it's because people want warm tortillas or corn chips with their meal, and figure it's not worth making it without it. Well, these Chile Verde Chicken Enchiladas will make it worth it to you.
You won't miss the corn tortillas, and served with a side of black beans, it will engage your taste buds and get you out of that cooker's block. I served it to a  group of unsuspecting (and non SCD) guests, and no one had a clue that the 'tortillas' in my Chile Verde Chicken Enchiladas were made from coconut flour.
You can make the tortillas and the sauce the night before and refrigerate them to save time the night you're cooking.