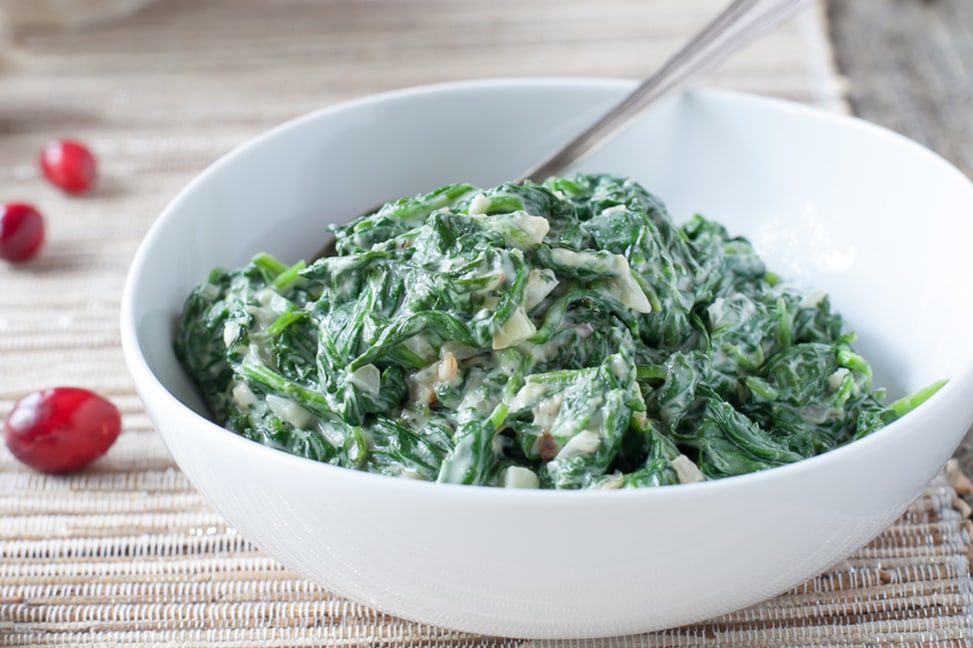 This Dairy Free Creamed Spinach recipe is from page 279 in my new cookbook Celebrations, but I'm sharing it for free with you here today! Ps – if you like this one, you MUST try the dairy-free Spinach Artichoke Dip from the New Years chapter of the book when you get your copy!
Creamed spinach used to be one of my and my dad's favorite holiday side dishes, but it was so full of dairy cream and cheese that I was always left feeling heavy. I remember eating dinner at a certain chicken restaurant where we would get a rotisserie chicken plate that always included this side dish, corn bread, mac-n-cheese, and mashed potatoes and gravy.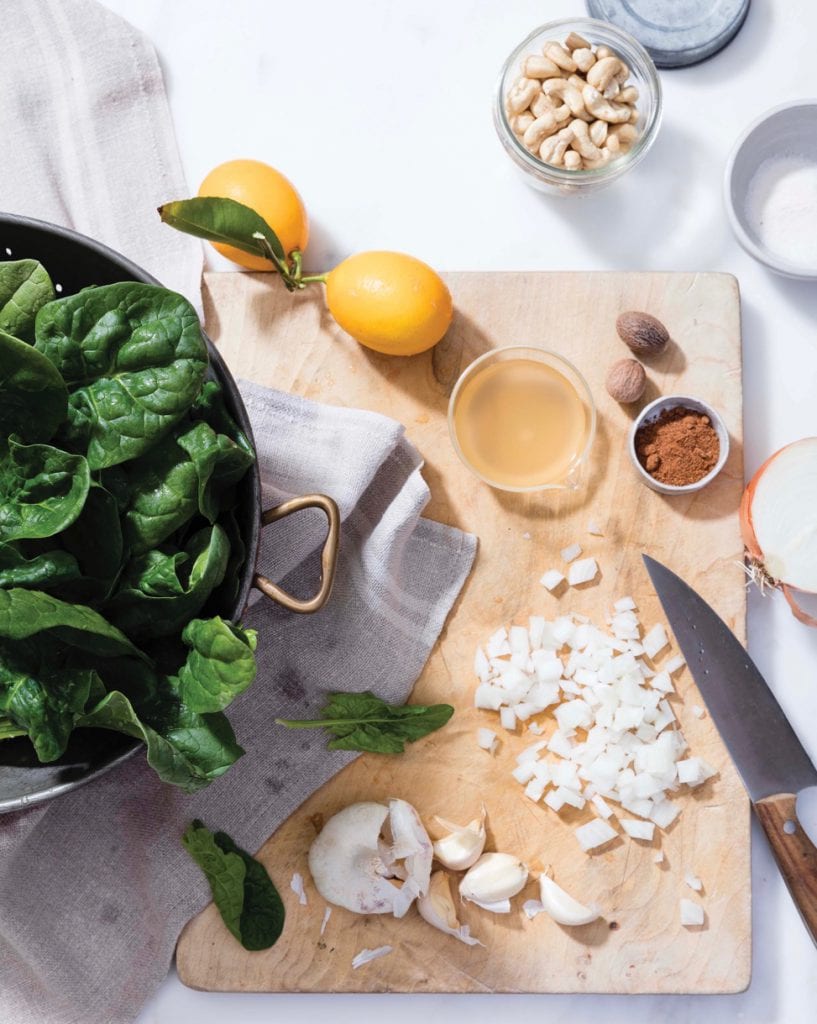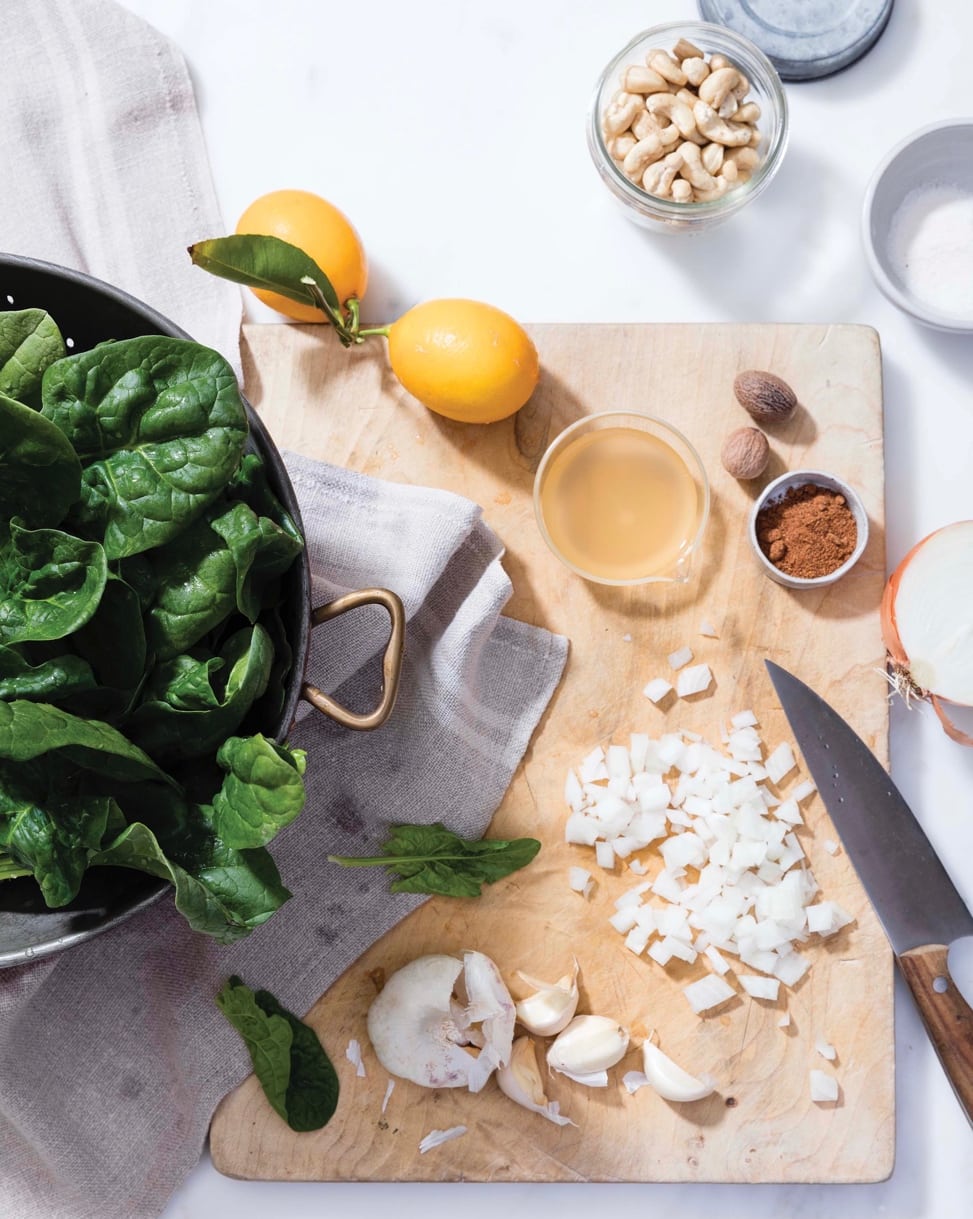 This version uses a garlic cashew cream sauce, and your guests will never know it's free of dairy. It's been years since I could eat creamed spinach again, but now we're able to enjoy it at holidays or even just as a great side dish with dinner during the week.