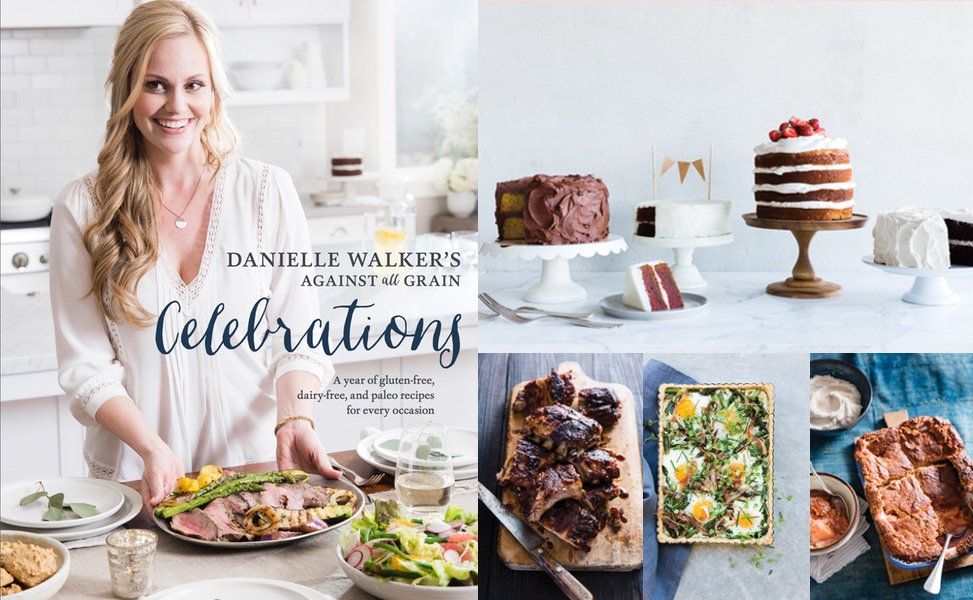 My third cookbook, Danielle Walker's Against all Grain: Celebrations was released on September 27, 2016!
It's 352 pages full of over 100 brand new recipes, and I think it is my best book yet. You can order a copy now, or pick it up anywhere books are sold including Target and Costco.
[ssba]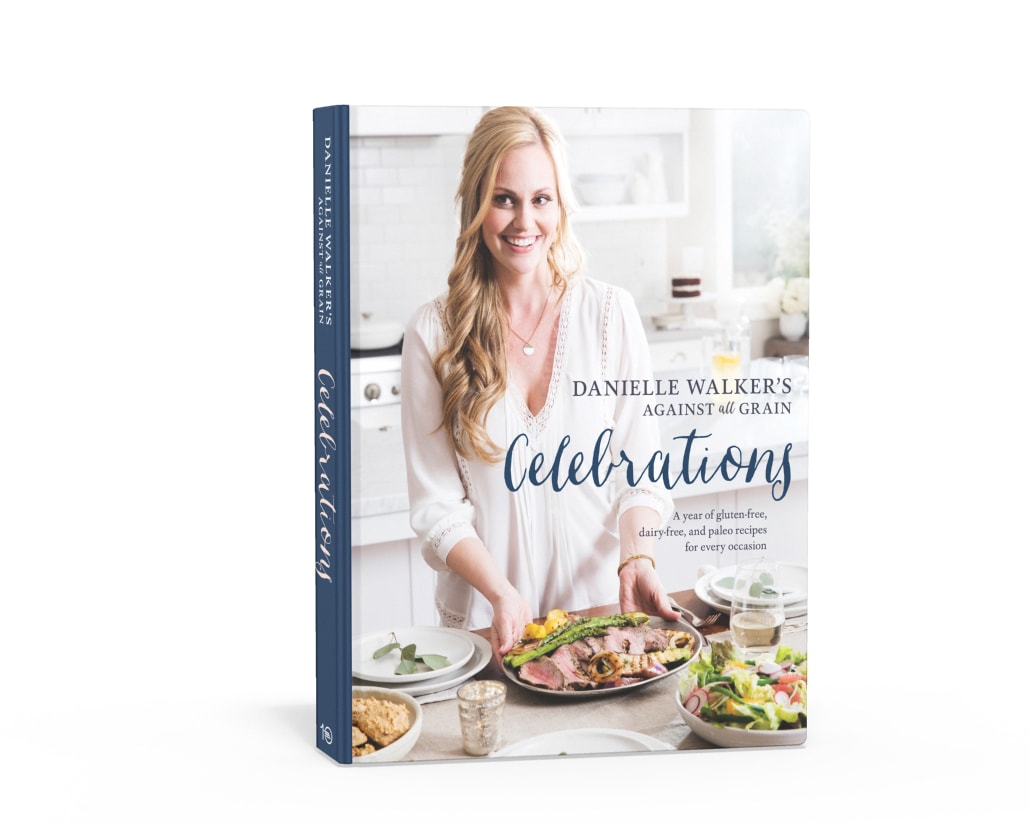 Order Now!
After I wrote Meals Made Simple, I asked everyone who came to my book signings what type of book they wanted me to write next. I heard over and over again that people were in need of a trustworthy, grain-free holiday themed book. I put out my eBooks Thankful and Joyful in the interim, but then kept hearing that you all wanted those recipes in a hard copy book! So I took my favorite recipes from those, and added about 100 more to include 12 celebrations throughout the year!
When people adopt a new diet for health or personal reasons, they worry most about the parties, holidays, and events with strong food traditions, fearing their fond memories will be lost along with the newly eliminated food groups. As you all know, I suffered for years with a debilitating autoimmune disease and I missed many of those special occasions myself. That sense of loss is what propelled me to revived the joy that cooking for holidays can bring.
The book is not just holidays though. There's a full child-friendly birthday party spread including a variety of birthday cakes and frostings, finger foods to serve at a baby or bridal shower, and re-creations of backyard barbecue standards like BBQ Ribs and potato salad.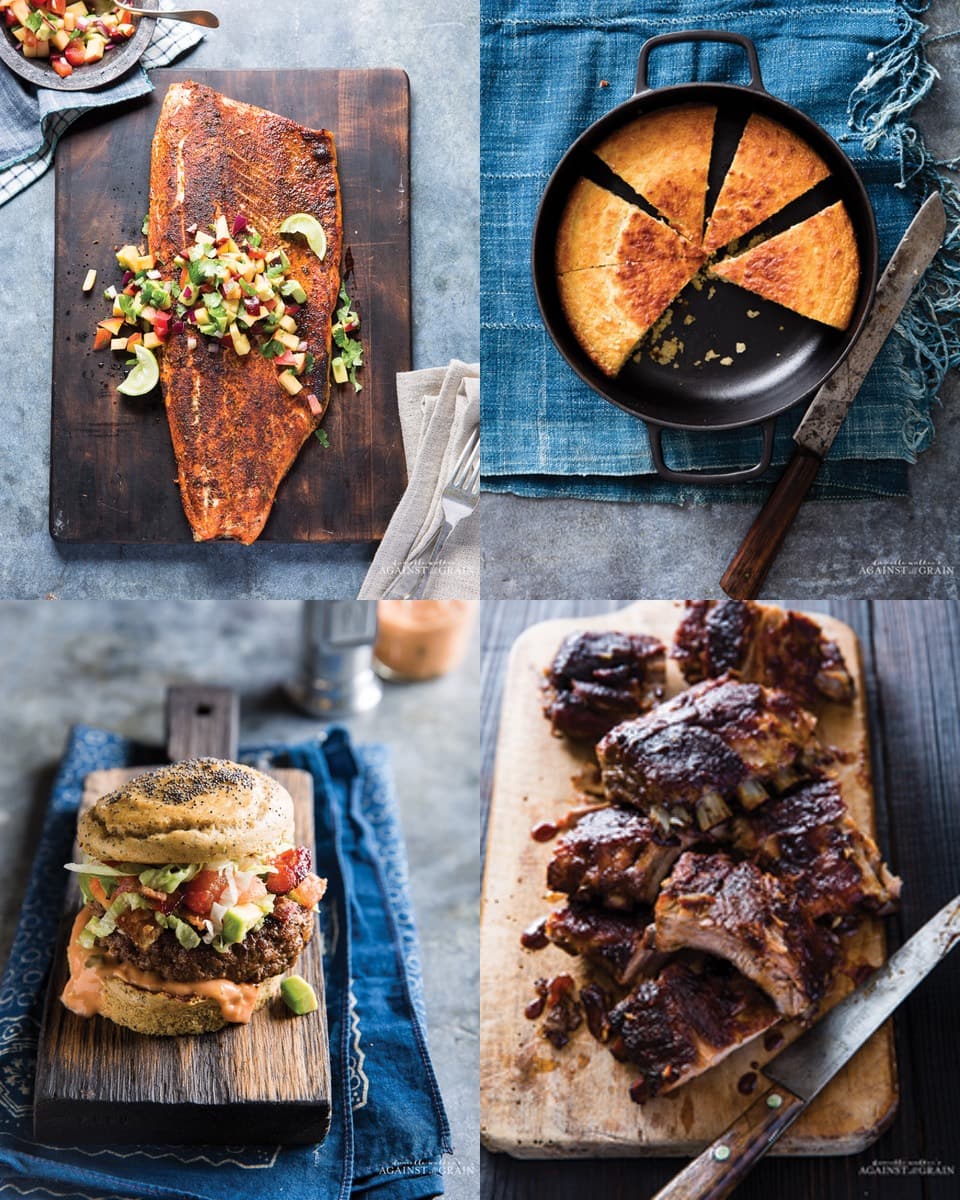 Of course, there's a full Thanksgiving spread–complete with turkey and stuffing, creamy green bean casserole, and all of the quintessential pies. There's menus for both Christmas breakfast and dinner; a New Year's Eve cocktail party and Easter brunch, along with suggestions for beverages and cocktails and the all-important desserts. The best part is that the recipes can be mixed and matched among the various occasions, and most of the dishes are even simple enough for everyday cooking!
The Father's Day menu is my absolute favorite, where you can find my version of Paleo Baked Beans, a grain-free 'Corn' Bread, and even Peach Cobbler. The Christmas treats section is also another favorite. I pulled from my both of my grandmother's heirloom recipes and converted things like Christmas fudge and Biscotti. I'm so happy to be able to continue to enjoy those traditions with my children, and hope you will be too!
Order Now!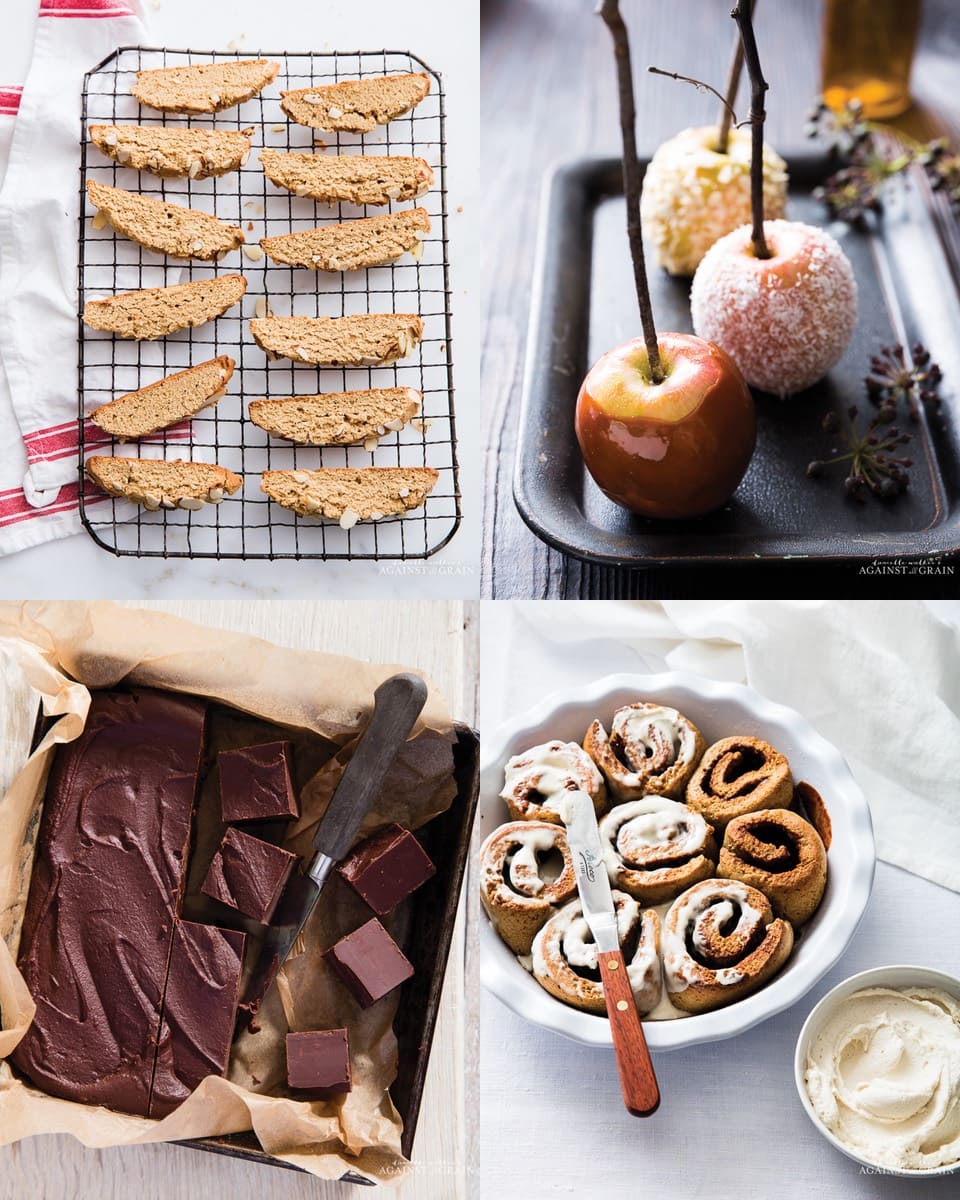 I have heard from so many of you that making recipes using unfamiliar ingredients can cause anxiety, and while trying a new menu on a regular weeknight leaves some room for error, the meal simply cannot fail when you have a table full of guests celebrating a special occasion. This is why I transformed my most cherished family traditions into trustworthy recipes you can feel confident serving, whether you're hosting a special guest with food allergies, or even cooking for a crowd of regular grain-eaters.
You can preorder the book now and be the first to receive it on your door step the day it comes out! And be sure to keep your eyes peeled for my book tour dates to be announced later this summer. I can't wait to see familiar faces and meet lots of new ones!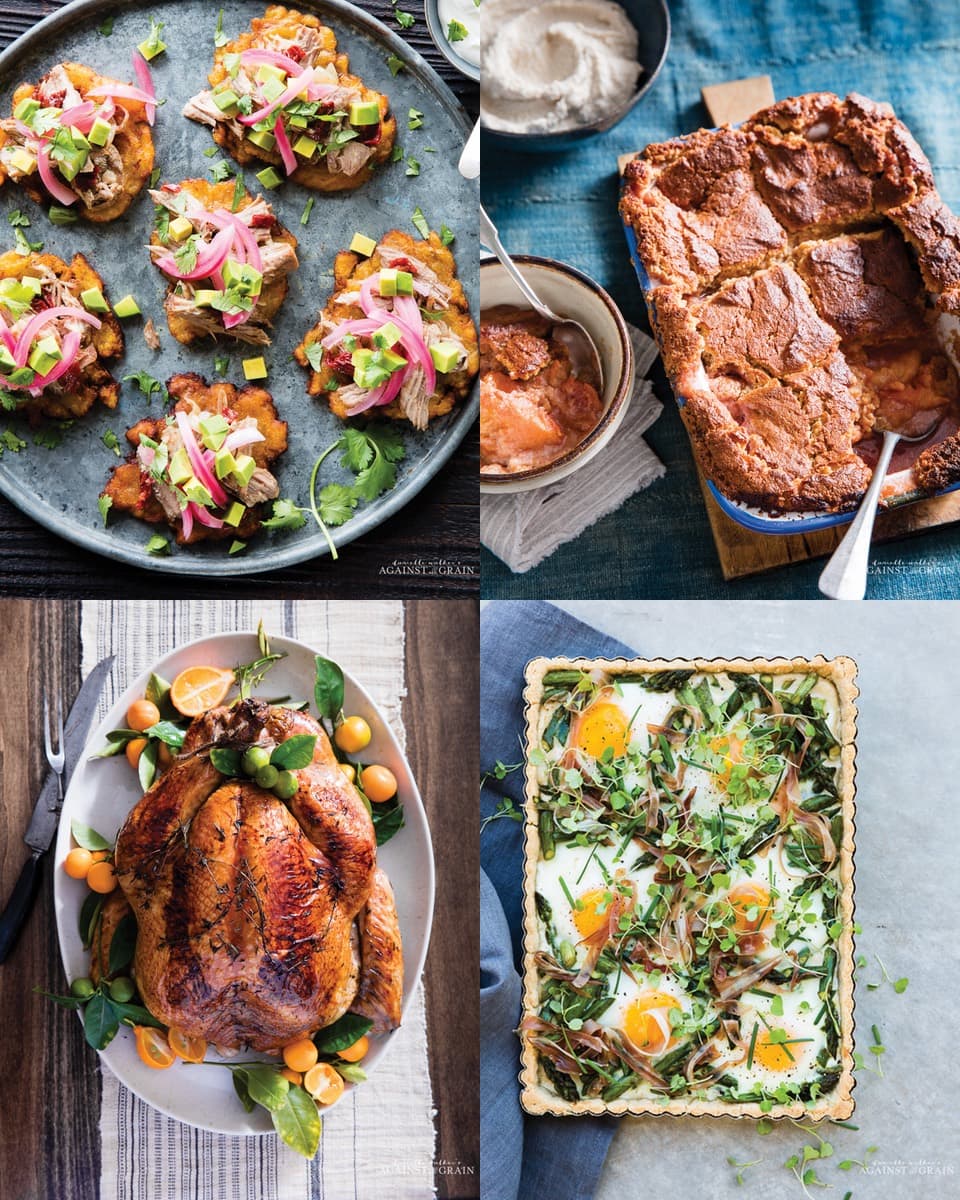 Order Now!