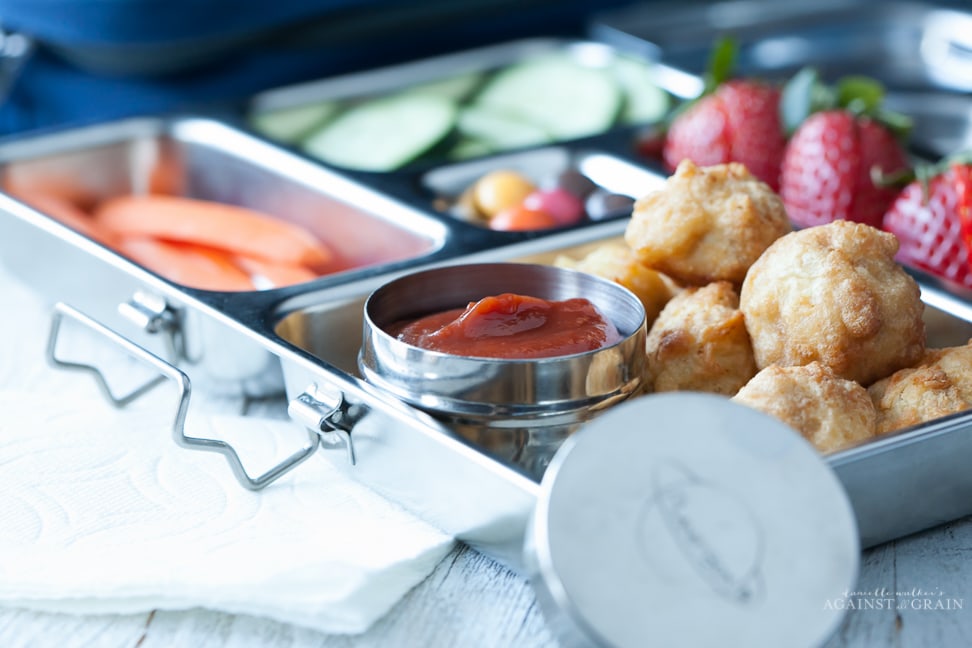 I'm excited to share this clean Paleo Ketchup recipe with you. When I used to eat french fries, prior to having to cut out white potatoes, I used to say that they were just the vessel in which to deliver ketchup to my body. I ate them more for that tangy and sweet sauce than for the potatoes themselves. When I participated in a Whole 30 recently, I really missed my beloved condiment on some of our meals like hamburgers or roasted breakfast sweet potatoes. So I set off to convert the ketchup recipe from my cookbook Against all Grain to use Whole 30 approved ingredients. It took me a few tries to get the right balance of sweetness, acidity, and spices, but I finally got it and we love it.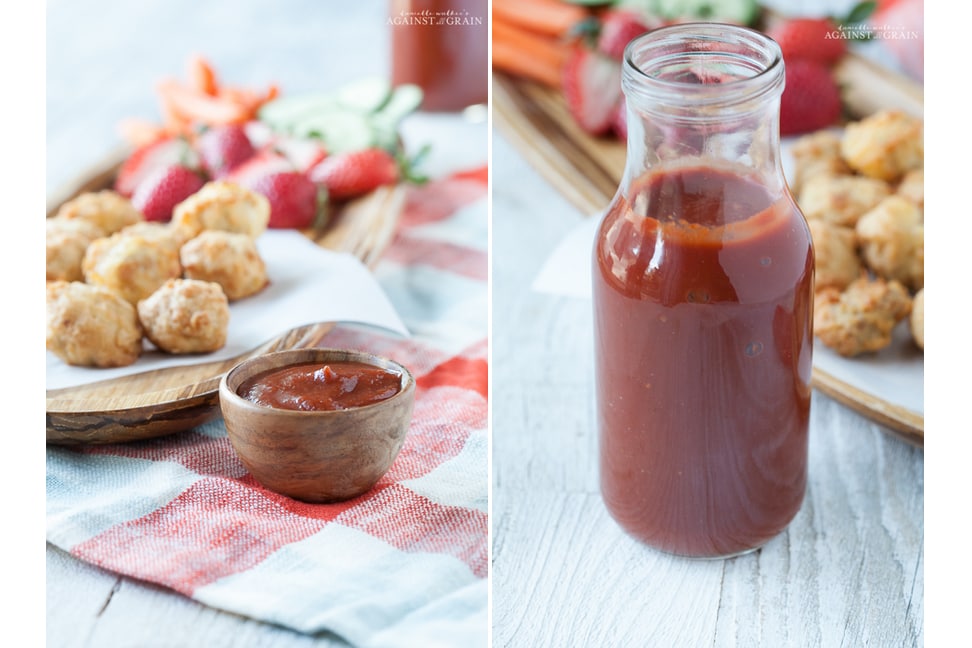 We use the Sir Kensington's squeeze ketchup most often around here, especially when I don't have time to make it or am in a pinch. Even the switch to that was a victory after buying the organic brands from Whole Foods that had twice the sugar. It is a much healthier alternative to most store-bought brands, but I had hoped to find one for him that didn't use refined sugars. He, like his mama, loves his ketchup though, so I was worried it wouldn't fly.
The other day, I nervously served him his grain-free chicken nuggets with a dollop of the new ketchup. I didn't say anything and just set it down in front of him and walked away. To my surprise, it flew right under his radar! So now that it has passed the test with a 5-year old, it is ready for you guys!
We use the whole 4 ounces of dates because he is so used to a sweeter ketchup right now, but you can really use anywhere from 2-4 ounces. Start with 2 and add more if you need to.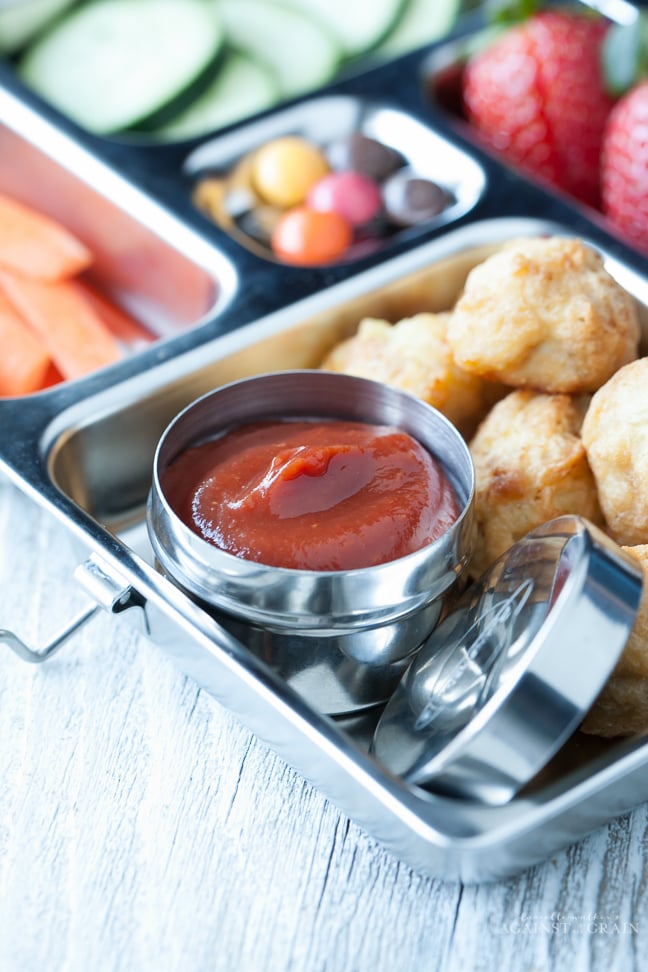 And for all of those asking, his lunch box is a PlanetBox. You can order one here. It is a hefty price tag, but after testing out quite a few when Asher first started kindergarten, we landed on this one. It has never leaked despite Asher throwing his backpack down at the playground or tossing it into the car. And I was originally worried about it's larger size since Asher is on the smaller side of kindergarteners, but my little guy doesn't mind the extra weight at all. I saw it is an investment, and plan to use it for many years to come!
For all of you asking, Medjool dates will also work in this recipe. That being said, they are sweeter and a little more soft and don't have as long of a shelf life. I also prefer the less gritty texture of Deglet, plus they're easier to find. If you're using Medjool make sure to use the weight measurement, not the number of dates as they differ in size.
*None of the brands mentioned in this post are paying me to promote them. We just truly love the products. I do, however, get a small commission for anything purchased through Amazon, at no additional cost to you. This commission is used to help run this blog and continue recipe development for you!