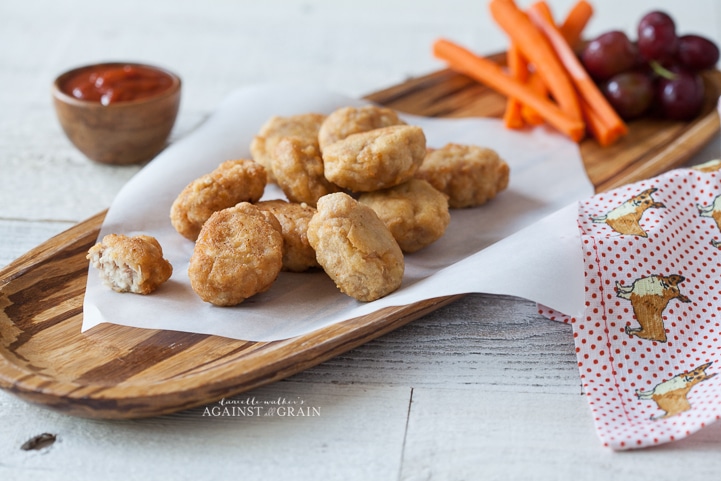 All kids like chicken nuggets right? But good, homemade gluten free chicken nuggets with a nice crunch that are also grain-free can be hard to come by!
Many of you are familiar with my Paleo Chicken Tenders, which use unsweetened coconut as the breading, and are accompanied by a honey mustard dipping sauce. I created those for Asher when he 2 years old and he used to devour them. Then, all of a sudden, he refused to eat them. One day he loved them, the next, he tossed them on the floor! Kids can change their tastes so quickly as they're growing and exploring new foods, and he typically would circle back around to liking something again, but with these he didn't!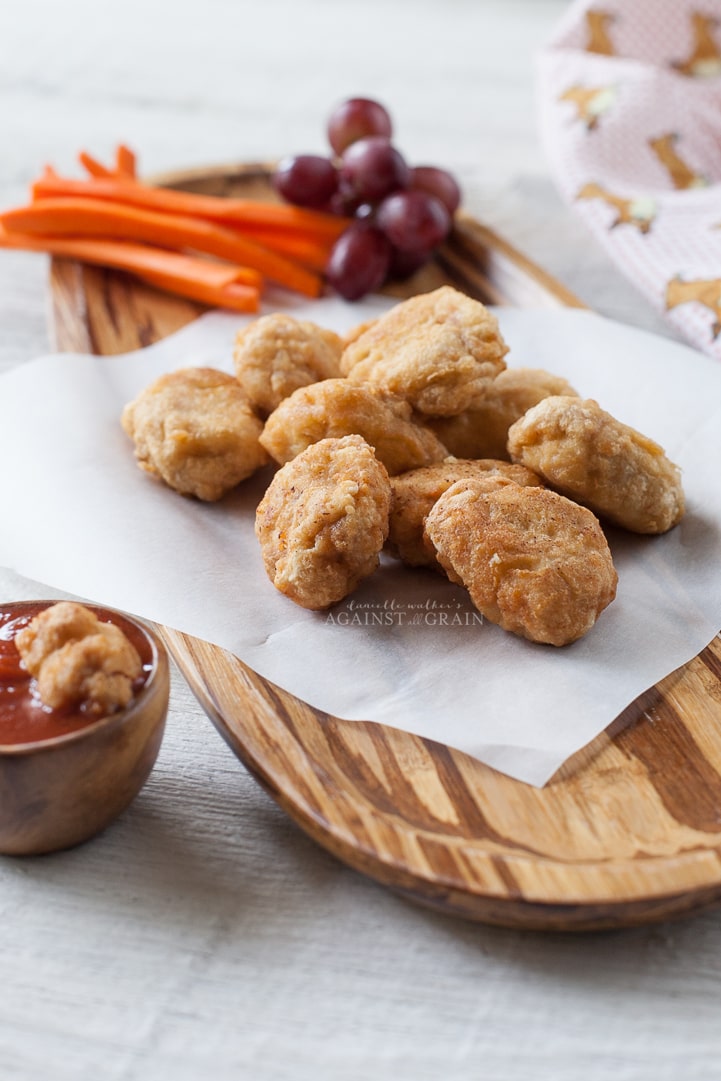 With everything happening in the past year, I defaulted to buying frozen gluten-free nuggets from the store for him, which became really pricy! I always wanted to create a recipe that he would like again and I could keep stocked in my freezer. I finally had time to do some testing over the last month and we have a winner! I went with a slightly unconventional flour in my kitchen in attempt to keep things nut and coconut free for all of you.
The use of chickpea (or garbanzo bean) flour makes these nuggets fall outside of the Paleo guidelines, but they are completely grain-free, dairy-free, and nut-free! Chickpea flour is also relatively inexpensive and is also loaded with protein and folate, and is lower in calories and carbohydrates than standard flours. If you're feeding someone with a sensitive digestive system, Pure Living Brand also soaks and sprouts theirs first so it may be a good option for you to try!
You know those beer battered chicken or fish sticks you can get at a good pub? The beer helps make the batter light and airy, while providing a good crunch, so I recreated that effect in a gluten-free and kid friendly way by using sparkling water! I chose to use ground chicken because Asher prefers that, but you can just as easily cut up small pieces of chicken and dunk them in the batter as well.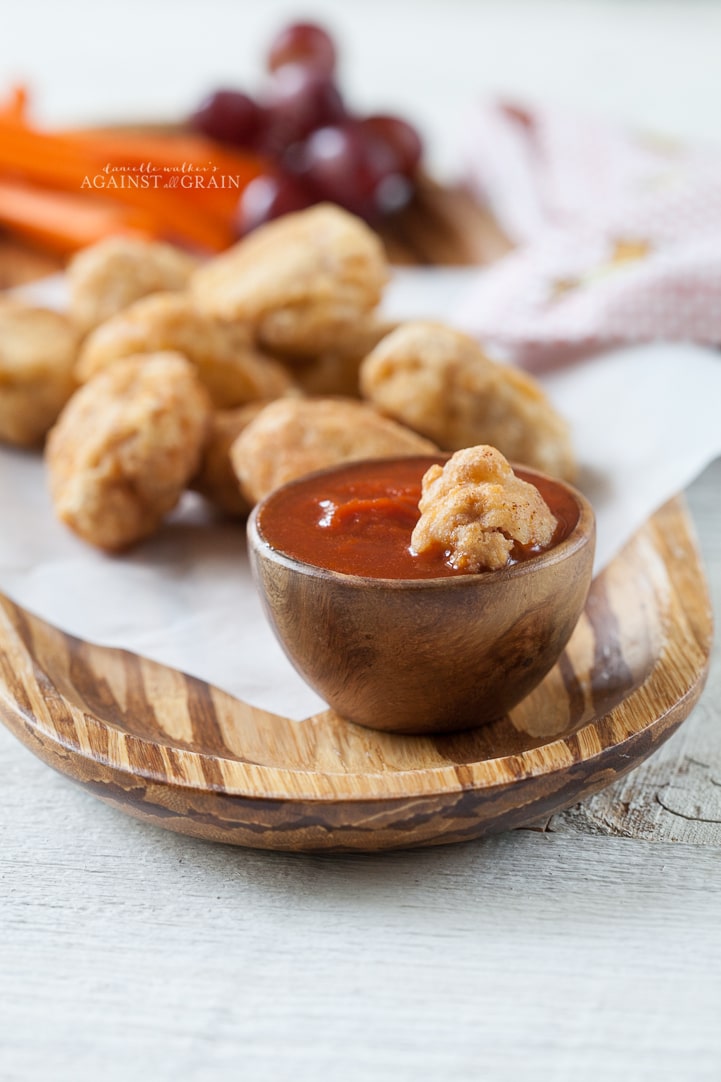 This batter will also work great for fish, or even for tempura veggies! The nuggets freeze wonderfully, so I make a big batch and have them for weeks to serve when a babysitter is over or we're needing a quick dinner. This recipe makes about 20 nuggets, so if you're feeding multiple kids you may want to double it so they last you longer. The process of making them is simple, but slightly time consuming, so I prefer to make them once a month or so.