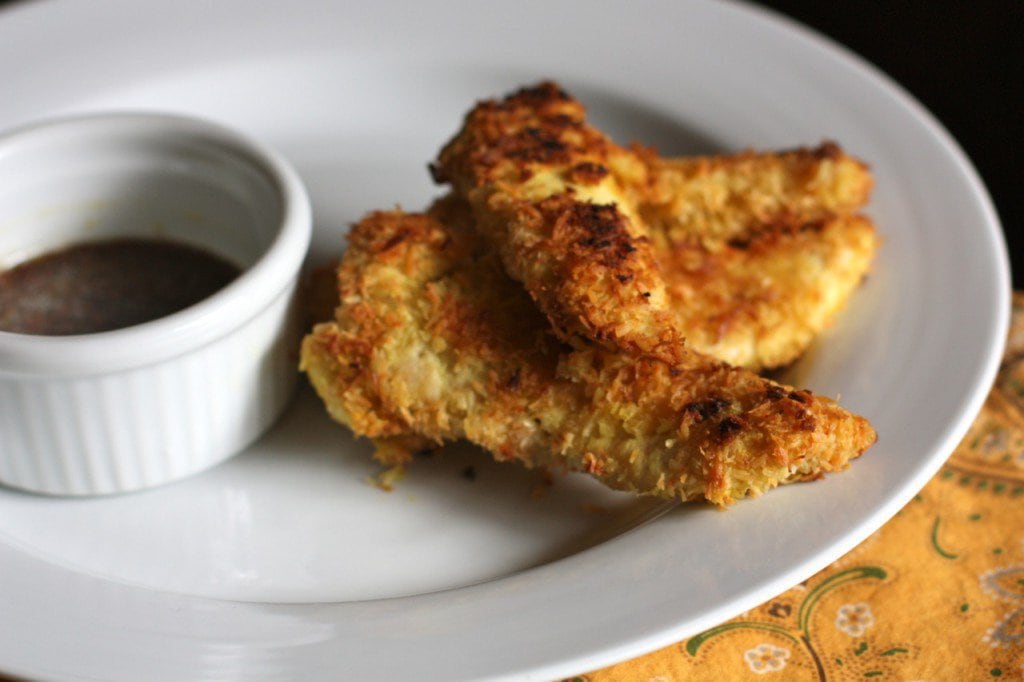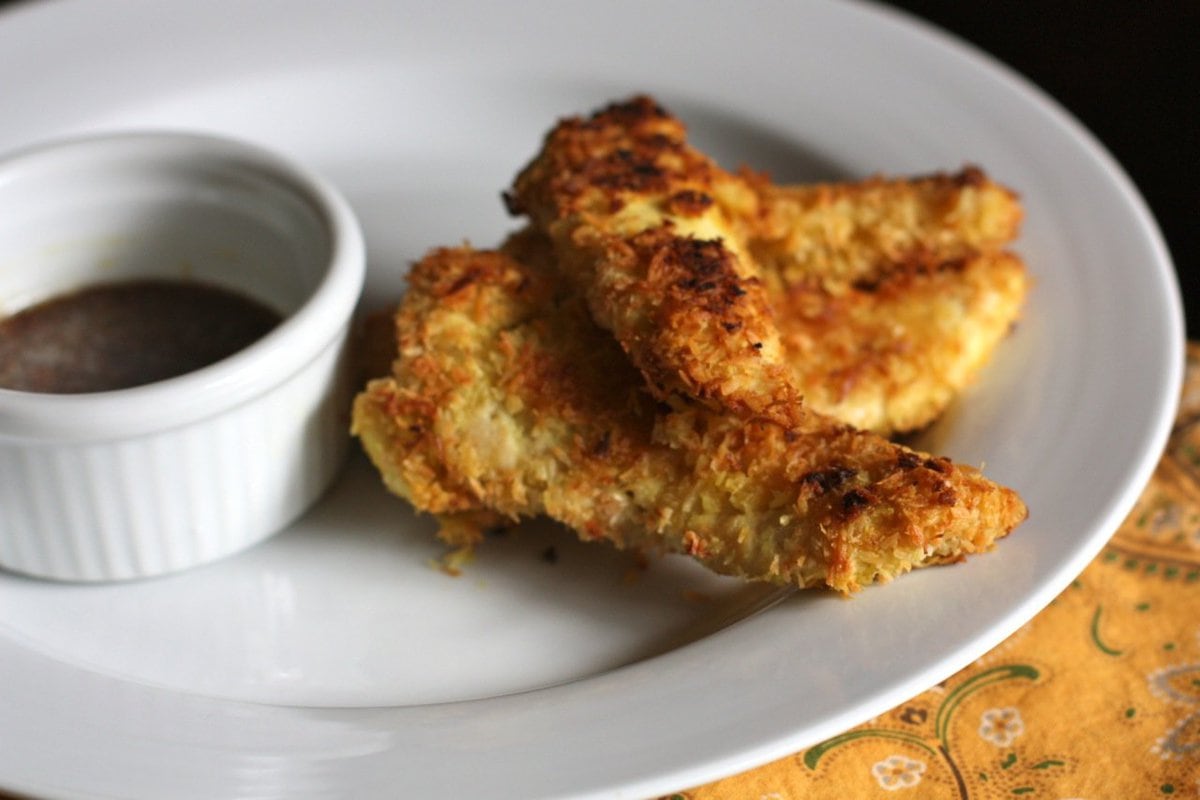 These baked chicken strips are a great gluten free alternative to the standard store bought chicken nuggets.  My son (and husband!) loves to eat these at night for dinner.
If there's one thing that frustrates me the most, it's having to make 2 different meals at dinner time. I try to feed my son what we are having for dinner that night, but sometimes the flavors are too mature for his palate, so I like to keep some more kid friendly options in the freezer. 
My son, like most kids, loves chicken nuggets (see my other recipe for these here). It's pretty hard to stay away from some of the frozen foods they sell when you have a toddler who wants to eat on his own watch, but luckily there are a lot of organic (and even gluten-free!) versions out there right now. This time though, I wanted to make a grain-free, paleo, and SCD chicken finger that both he and I could enjoy. I served half for dinner, and froze the other half for those unpredictable nights where he immediately throws the food I serve onto the floor!
*Update: If you can tolerate eggs, I suggest substituting the olive oil for 2 beaten eggs as this helps hold the coating on better. I've also found that if you place a wire rack over the cookie sheet and bake the chicken strips on the rack it helps get the coating even more crispy.
This recipe is being linked up this week to Allergy Friendly Fridays