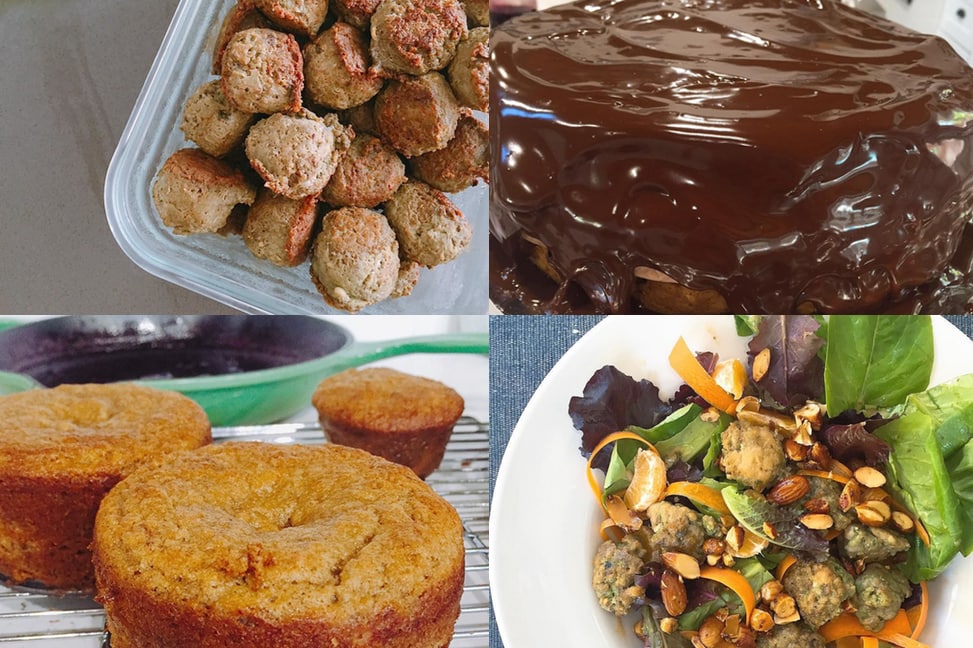 [ssba]
It's been a busy birthday week! This week on the Digest you'll see both Asher & Easton's birthday cakes, what I've been trying to get more of into our diets (and how!), and lots of pictures of Easton because he is now a 1 year old!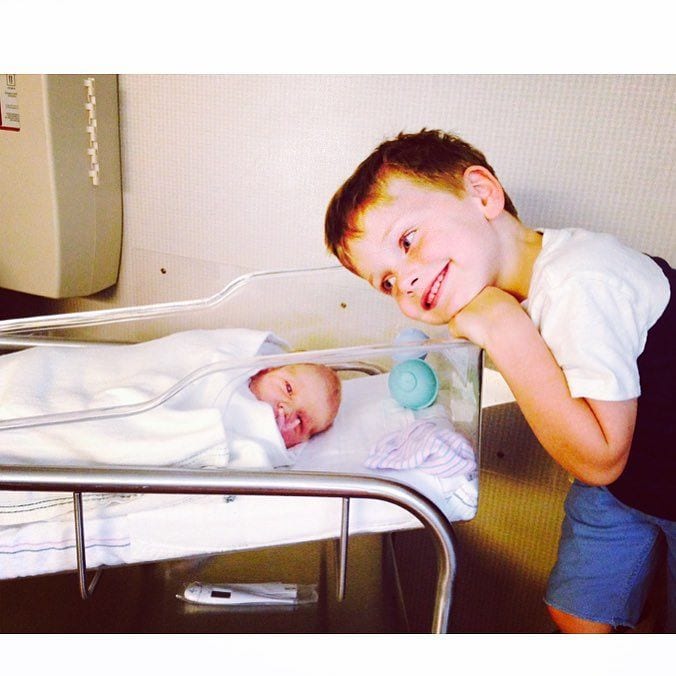 One year ago from this past Sunday, these two became brothers, and our family's heart healed just a little bit more. ? How does a year go by so fast!?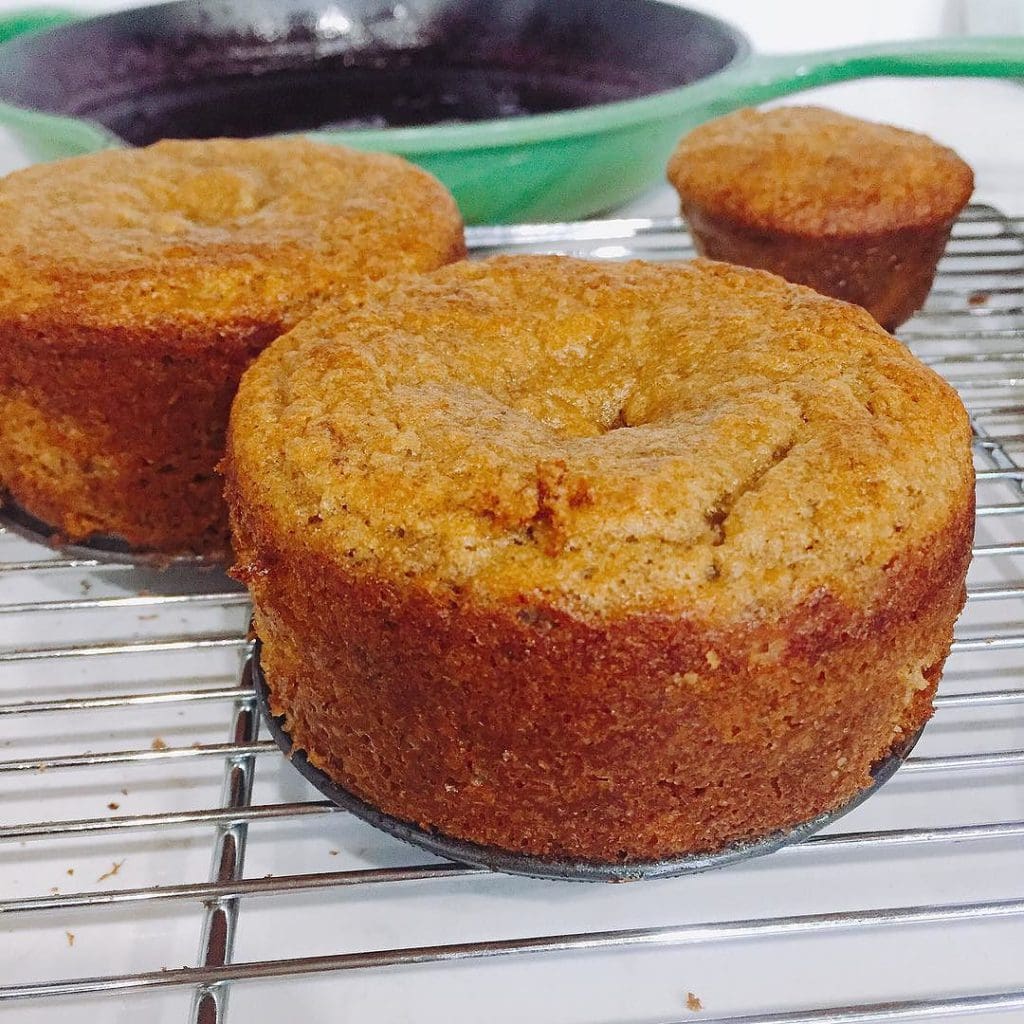 My baby turned 1 this past weekend. I was definitely very emotional and teary! I made him a Banana Bread smash cake with Blueberry Frosting for his special day because he loves bananas and goes crazy for blueberries! The banana bread recipe can be found in my first book, Against all Grain! The frosting was just kind of thrown together because he loves blueberries. I took this frosting, and added some cultured cream cheese and some pureed blueberries!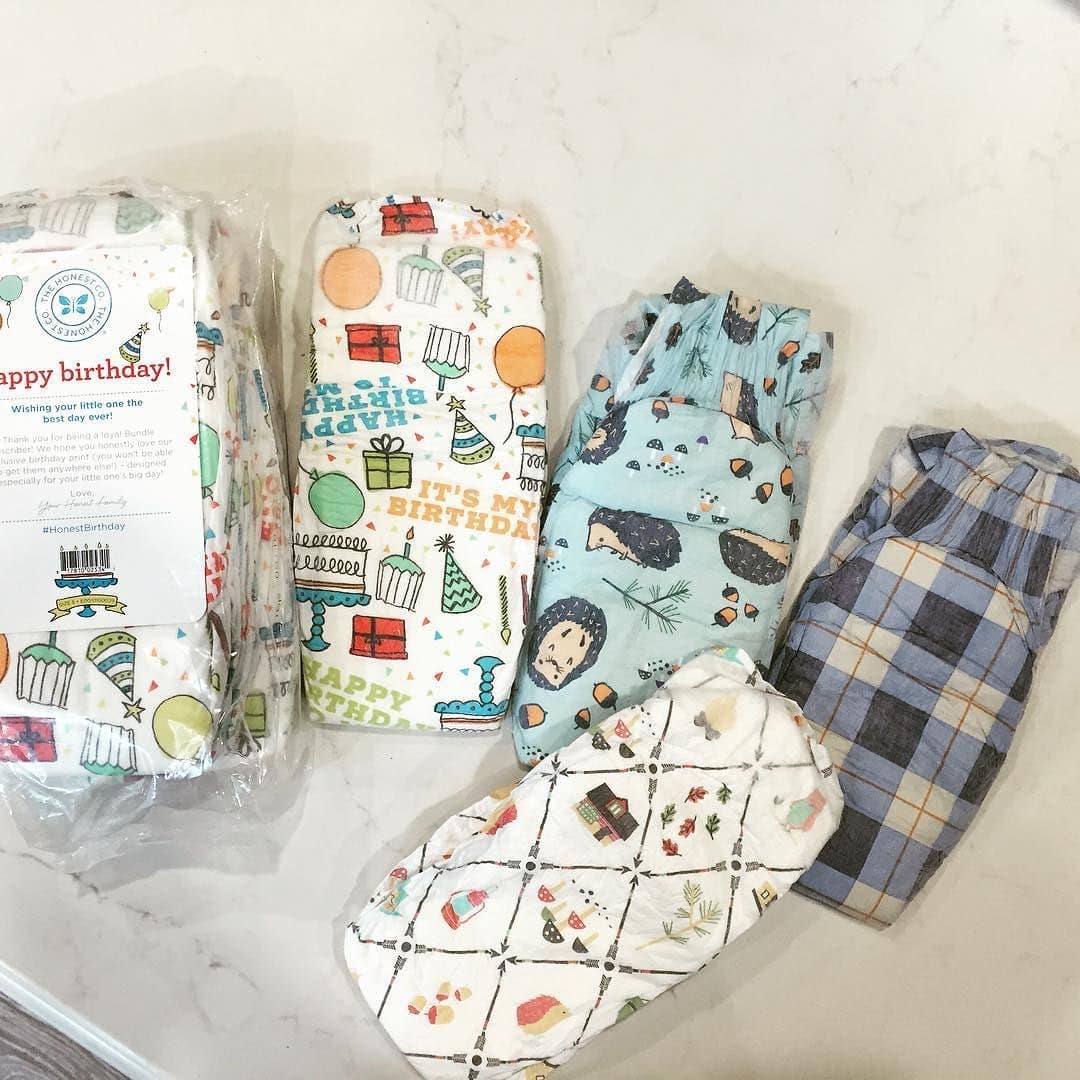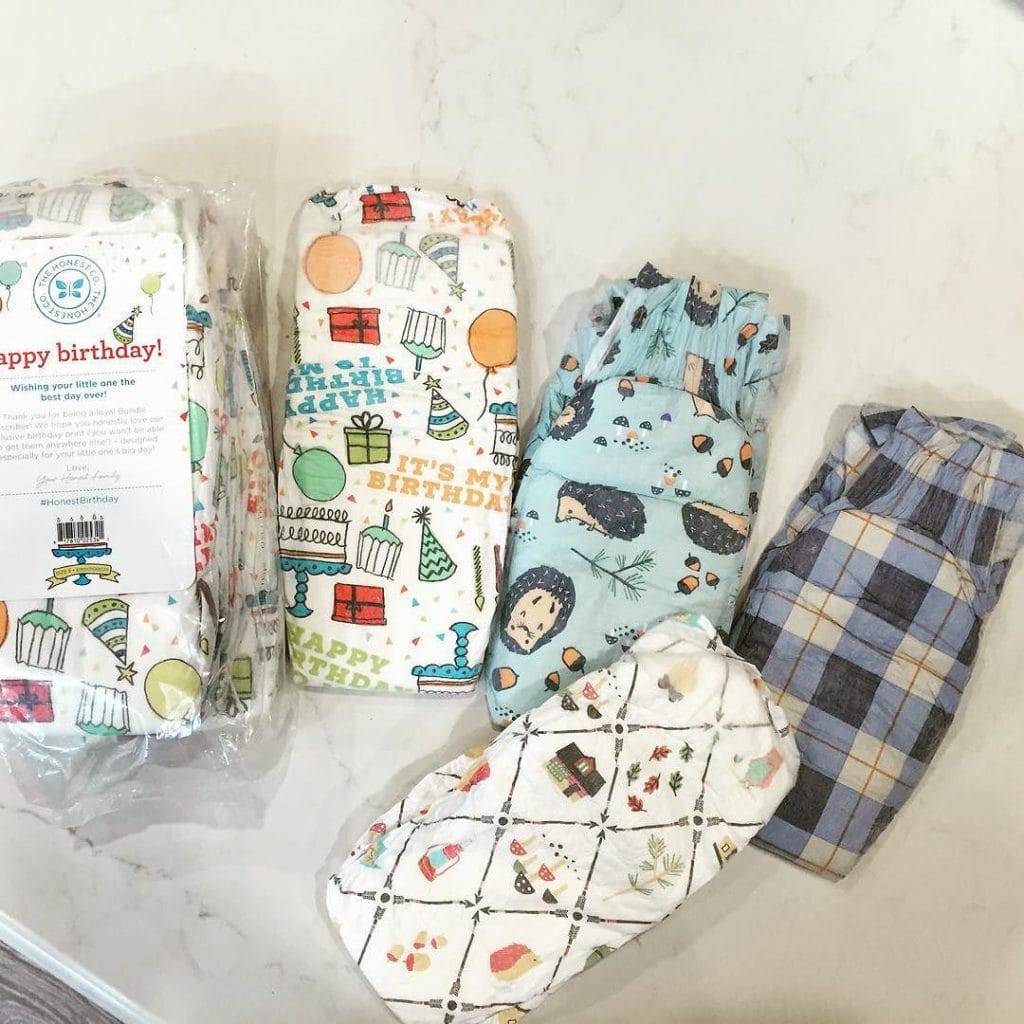 Was so stinking' excited when I opened our most recent shipment from the Honest Company! They snuck in some free birthday diapers, and all of these Fall prints for my baby's booty has me so excited for my favorite season!
Like these cute diapers and other products from the Honest Company? You can save $10 on your first purchase from the Honest Company if you use the link HERE!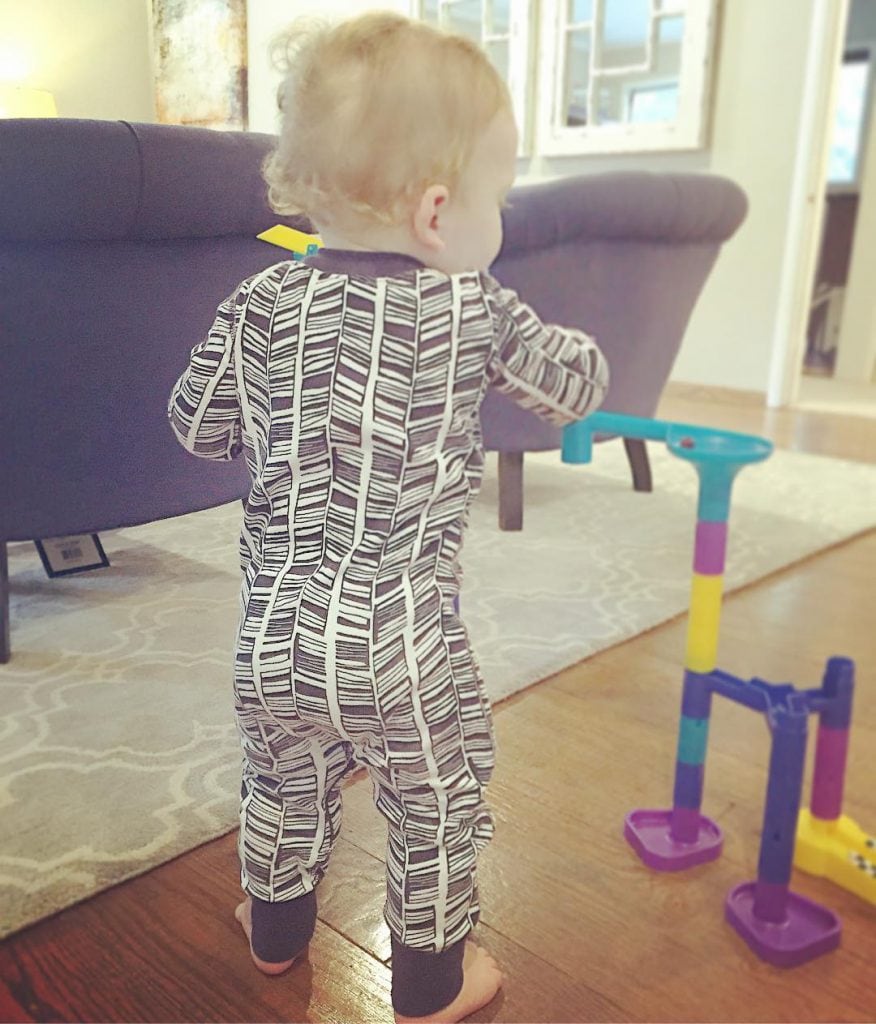 This little dude loves this marble set! If you follow me on social media, you will see that my kids spend a LOT of time in their jammies haha. And our favorites are Hanna Andersson. Easton is wearing all of Asher's jammies that were passed down to him from my nephew so they're like 7 years old and still holding strong. They're the cutest.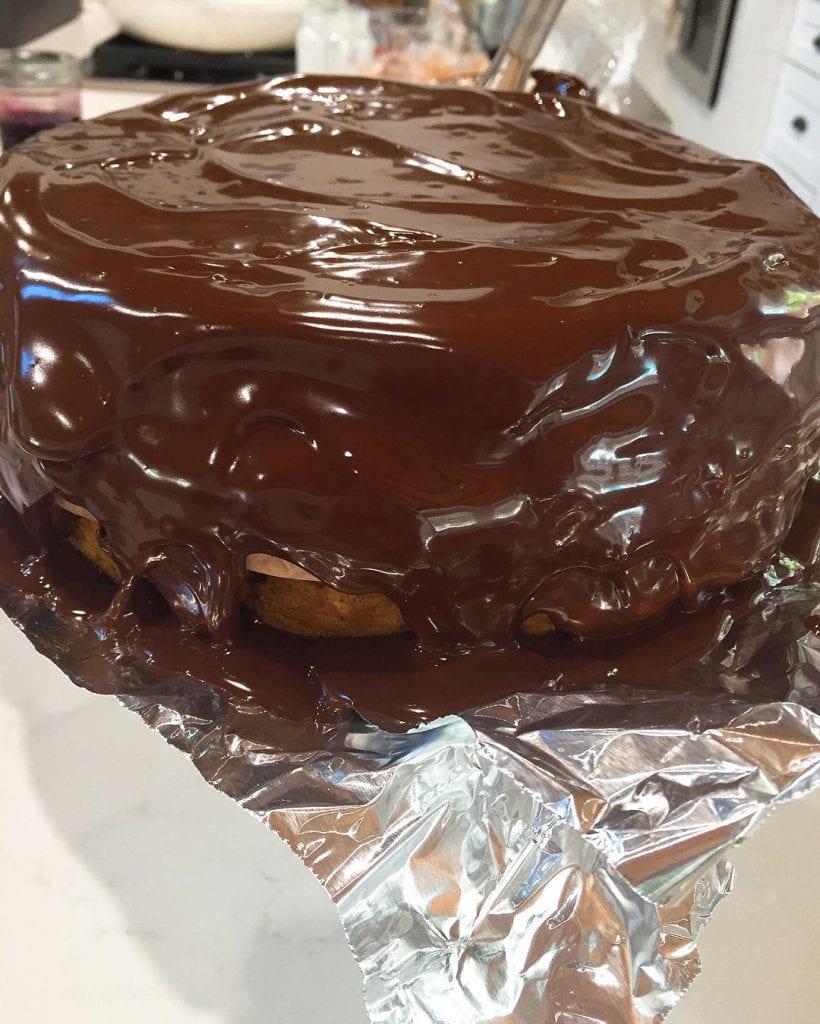 Asher wanted an ice cream cake for his family birthday party this past weekend… but that coconut milk ganache on the outside was for me though. ?? The vanilla cake recipe is in Celebrations and I used a dairy-free chocolate ice cream from the store.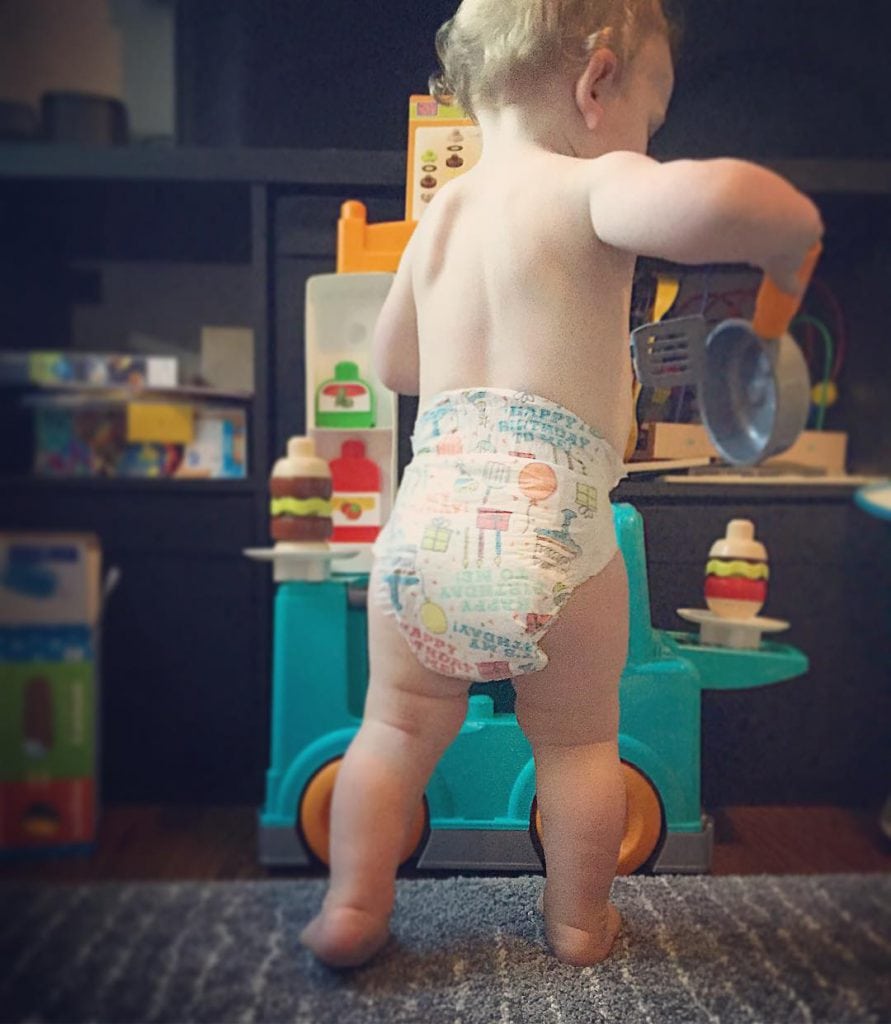 He's just serving up some burgers from his food truck in his birthday suit and chunky legs ??. He is absolutely in love with this thing and I think it's a hoot! You can find it HERE.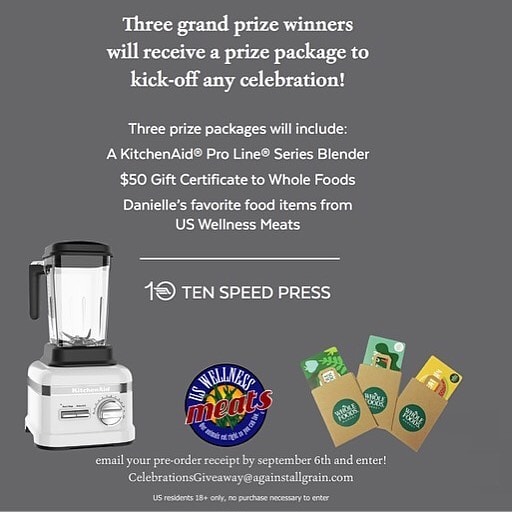 I was so excited to announce this and didn't want any of my Danielle's Digest readers to miss this amazing announcement! For a limited time, if you pre-order Celebrations, you are not only entered into this amazing giveaway but you also get 7 FREE exclusive recipes that are not in the book!! Click HERE to read more details and how to be entered.
It ends Tuesday so hurry!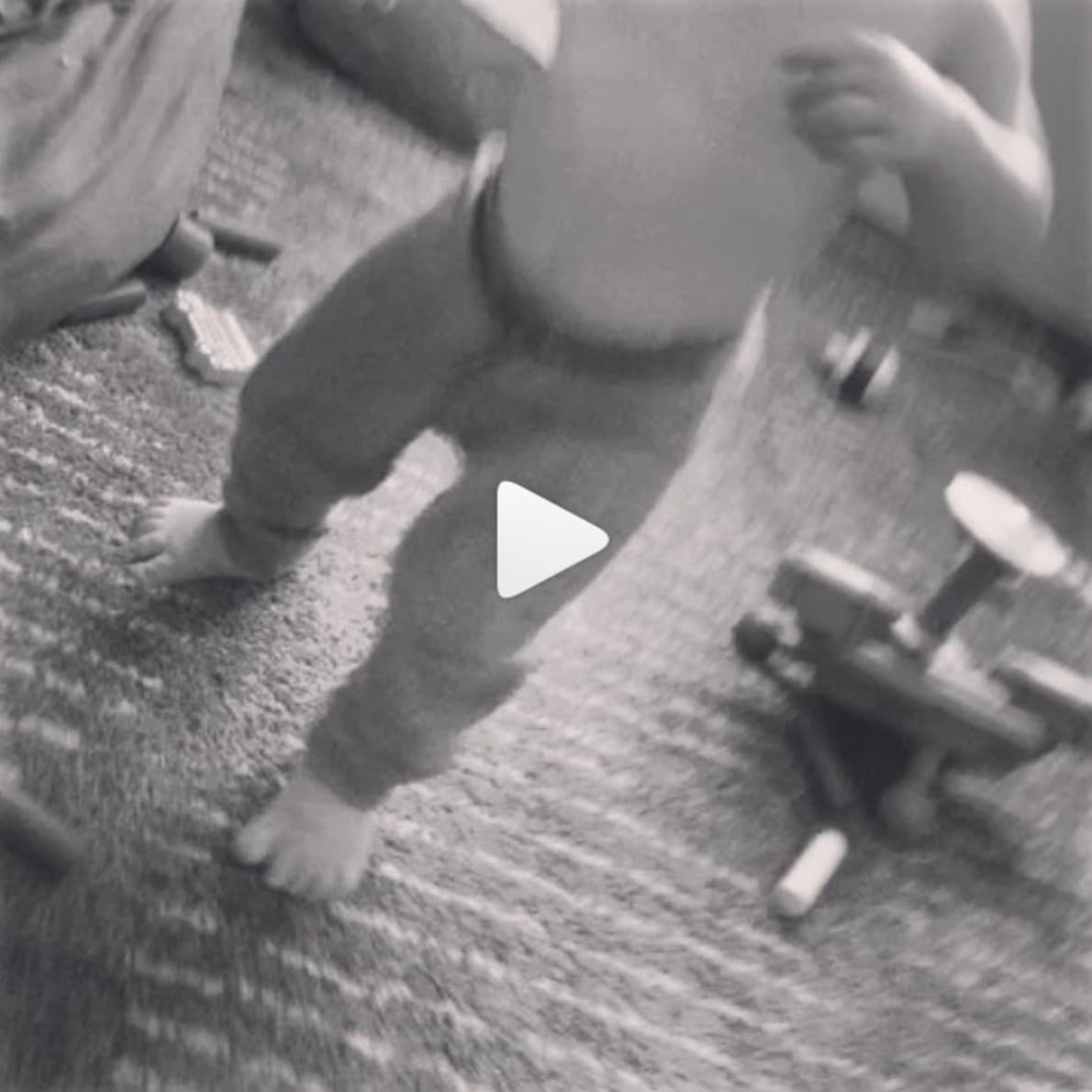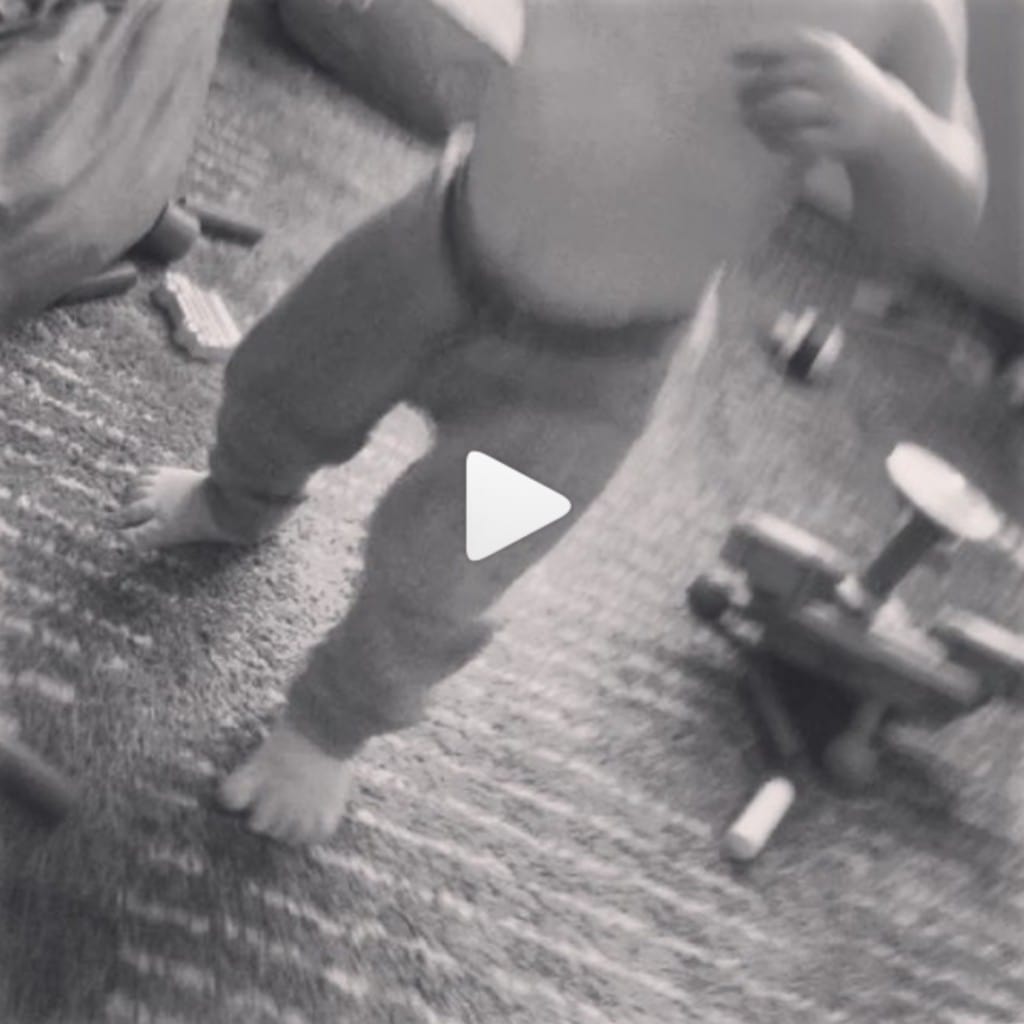 Easton is so funny. He really has no interest in walking unless he wants to do it. Usually it's because he sees something he wants. When we try to have him go between us he just bounces on his knees or crawls! But on his 1st bday he started getting up and doing it a little more and walking further. It was almost like he thought "I'm 1 now, I think I'll walk." I love this stage of life. You can see the video HERE.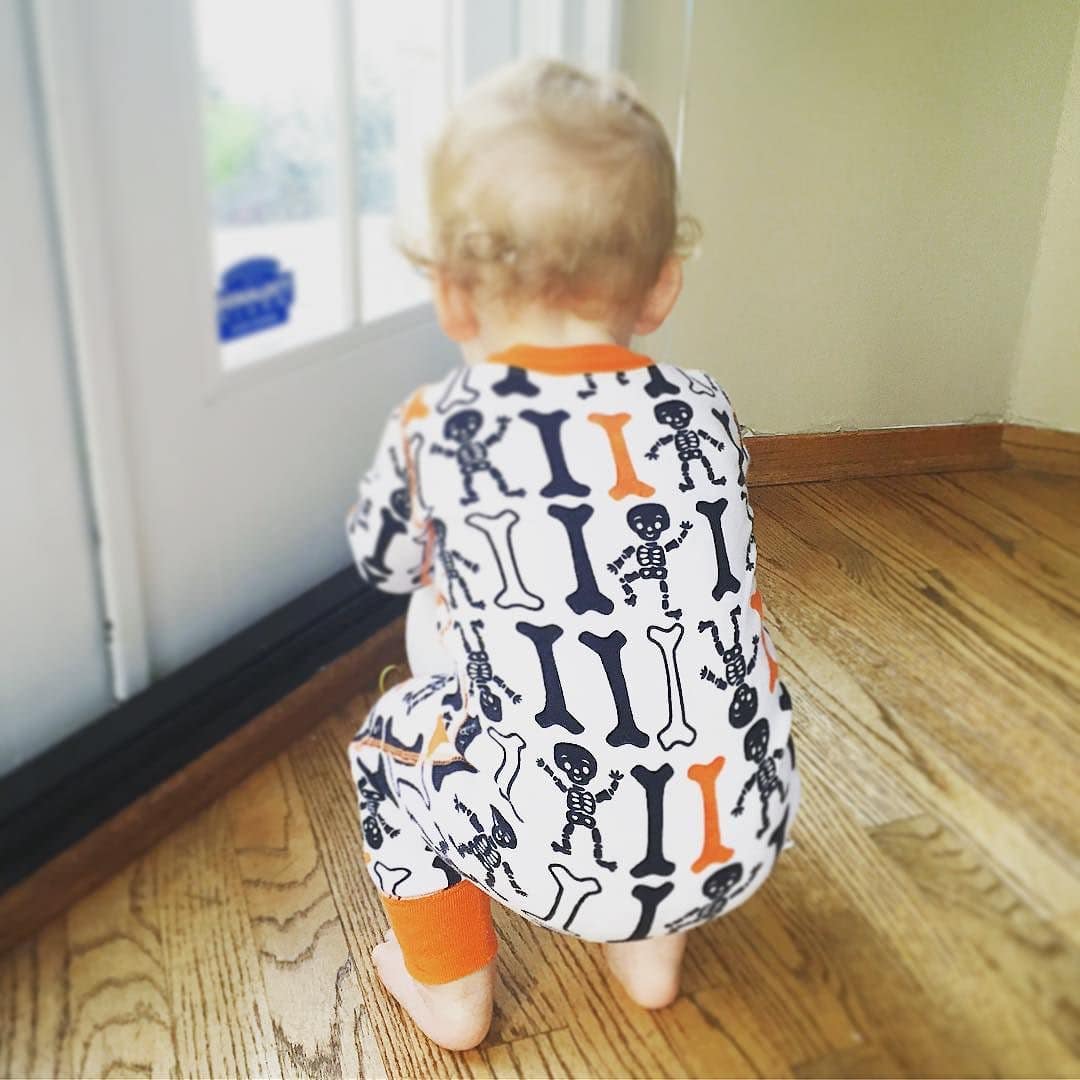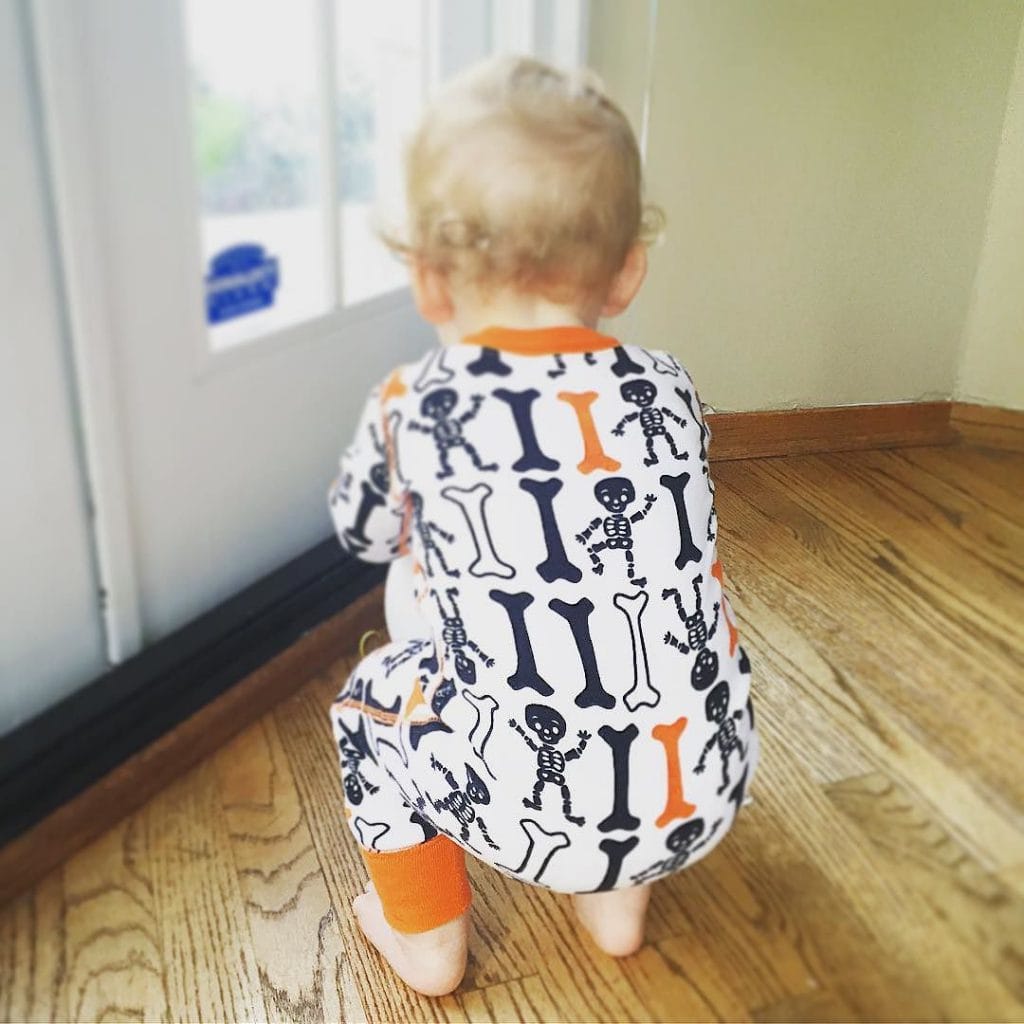 It was definitely way too early, but he was about to grow out of these, and with all of the Celebrations cookbook promotions going on, I'm totally ready for Fall, so he had these cute little Halloween pajamas on! These are Hannas too but they're from when Asher was a baby so they don't have them anymore!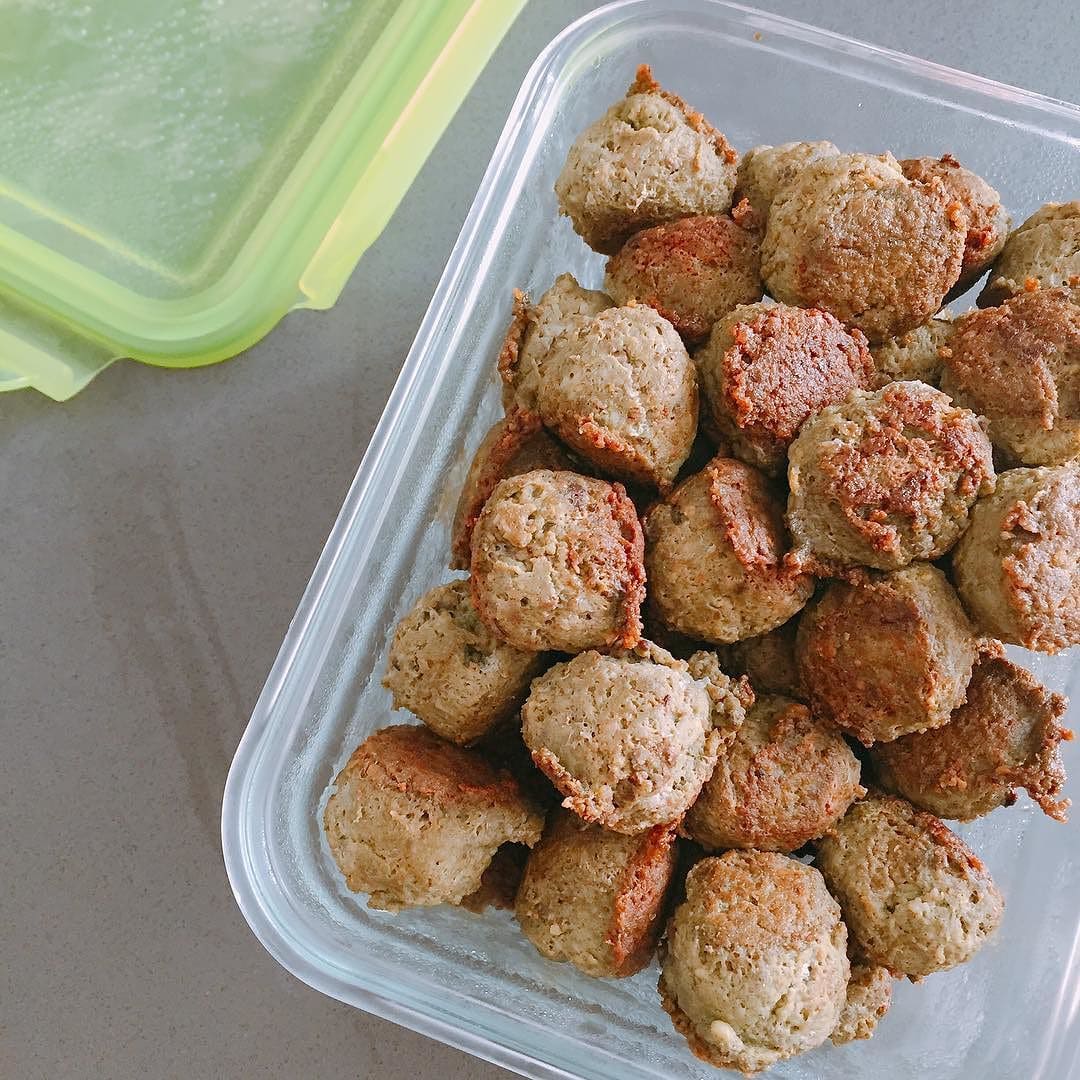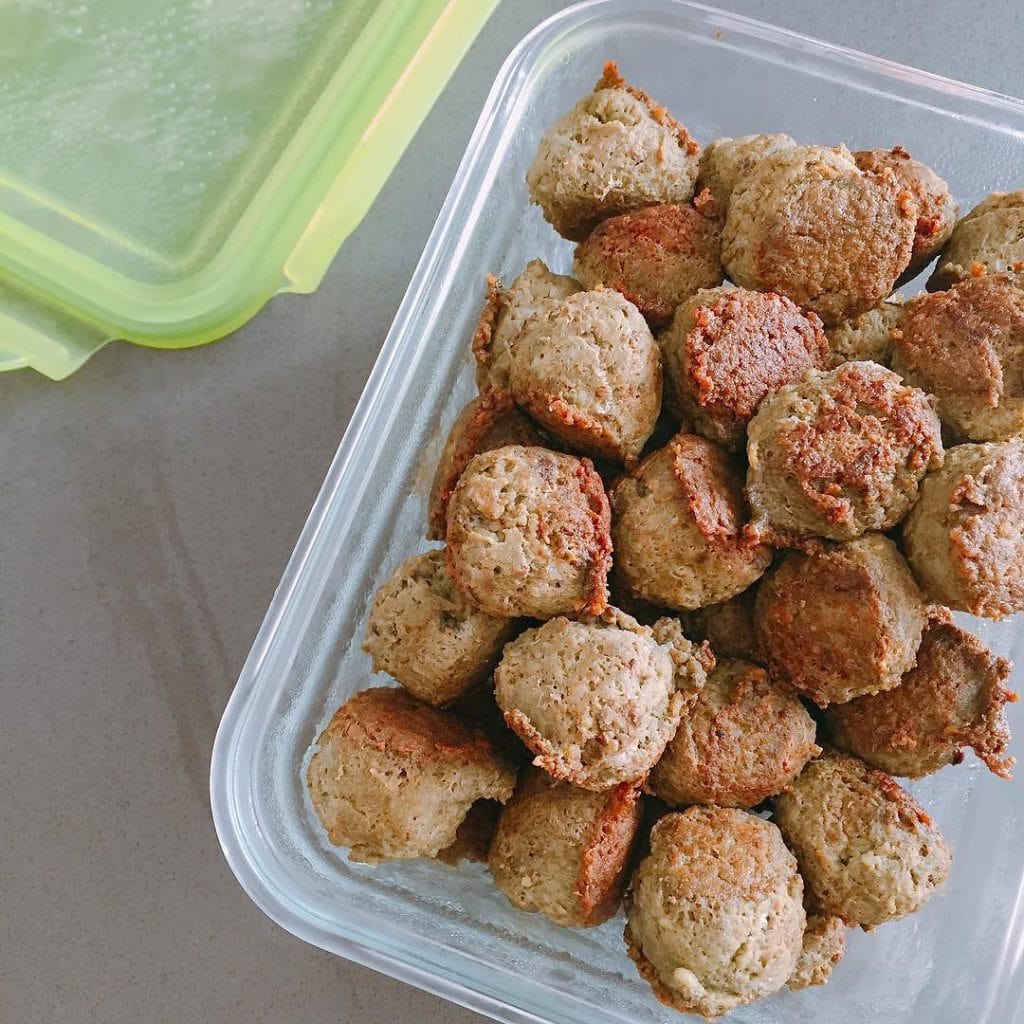 I've been trying to get more liver into the kid's diets (and my diet if we're honest!). Liver is one of the most nutrient dense foods available and gives us protein, vitamin A, K, D, b12, folic acid, iron as well trace minerals but it's so hard for us to choke down! I created this chicken liver mousse a while back that is great, but the kids don't go for it so I created these Chicken Liver Pesto Meatballs and they're so good! They can't really detect the liver but hopefully it will help get them a little more accustomed to the taste. This time I did 1/4 liver to 1 pound ground chicken but my plan is to try to up the ratio slowly and sneakily ?.
Quick recipe was 1/4 pound chicken liver which I cooked in a bit of ghee over medium heat until cooked through and then ground it up in a food processor. Mixed it with 1 pound ground chicken, 3/4 cup pesto, and salt. Then pan fried them!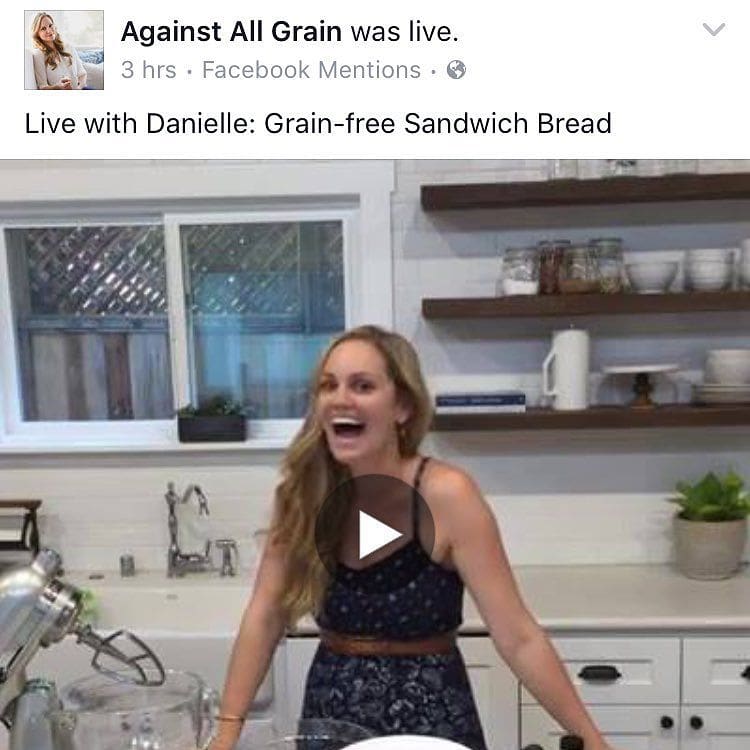 This was the screenshot Facebook chose for this past Tuesday's Facebook Live video… clearly fun was had by all on my segment! I made my Grain-Free Sandwich Bread and talked about substitutions, tips and tricks to get the best loaf, and I even gave away some books! You can still watch it if you missed it earlier by clicking HERE.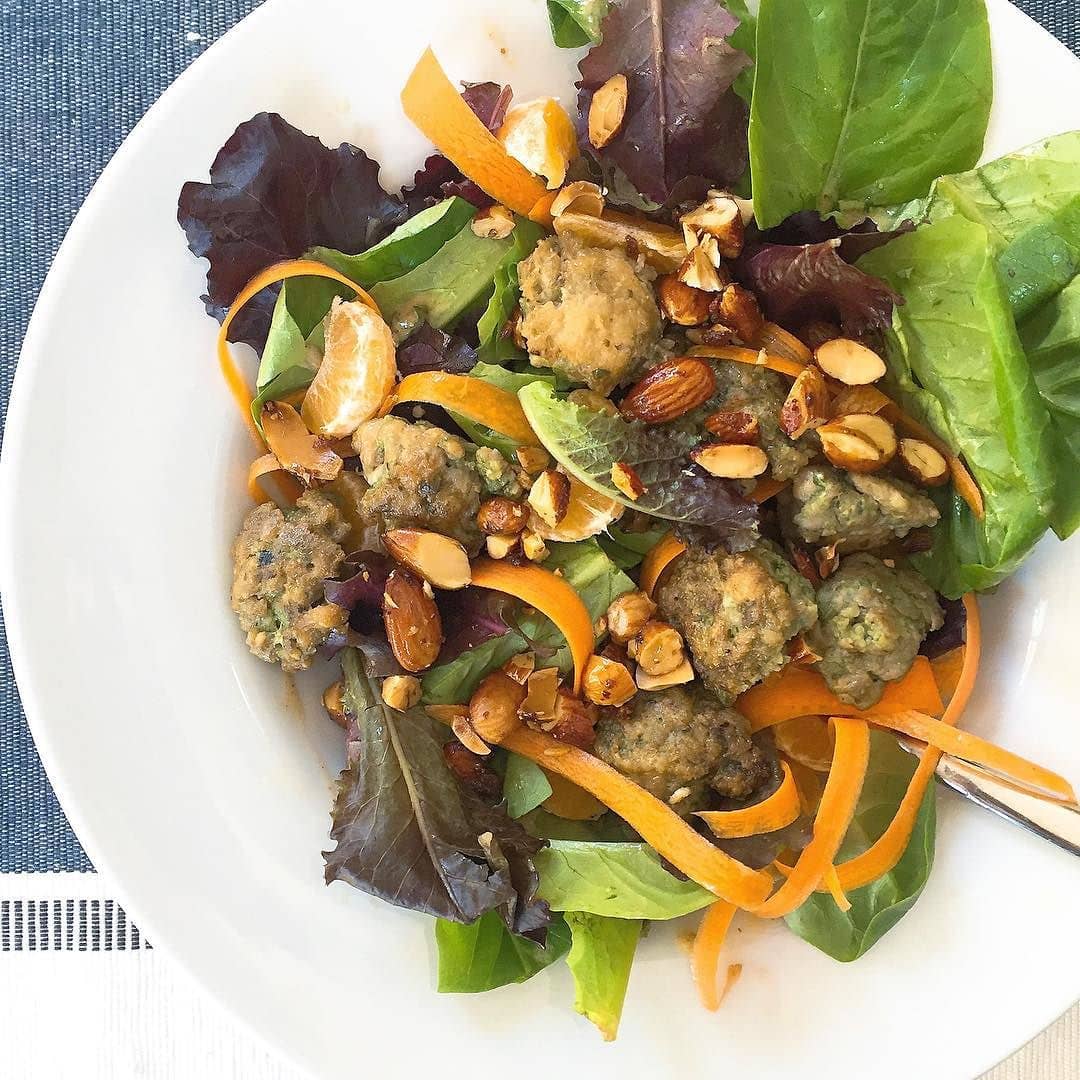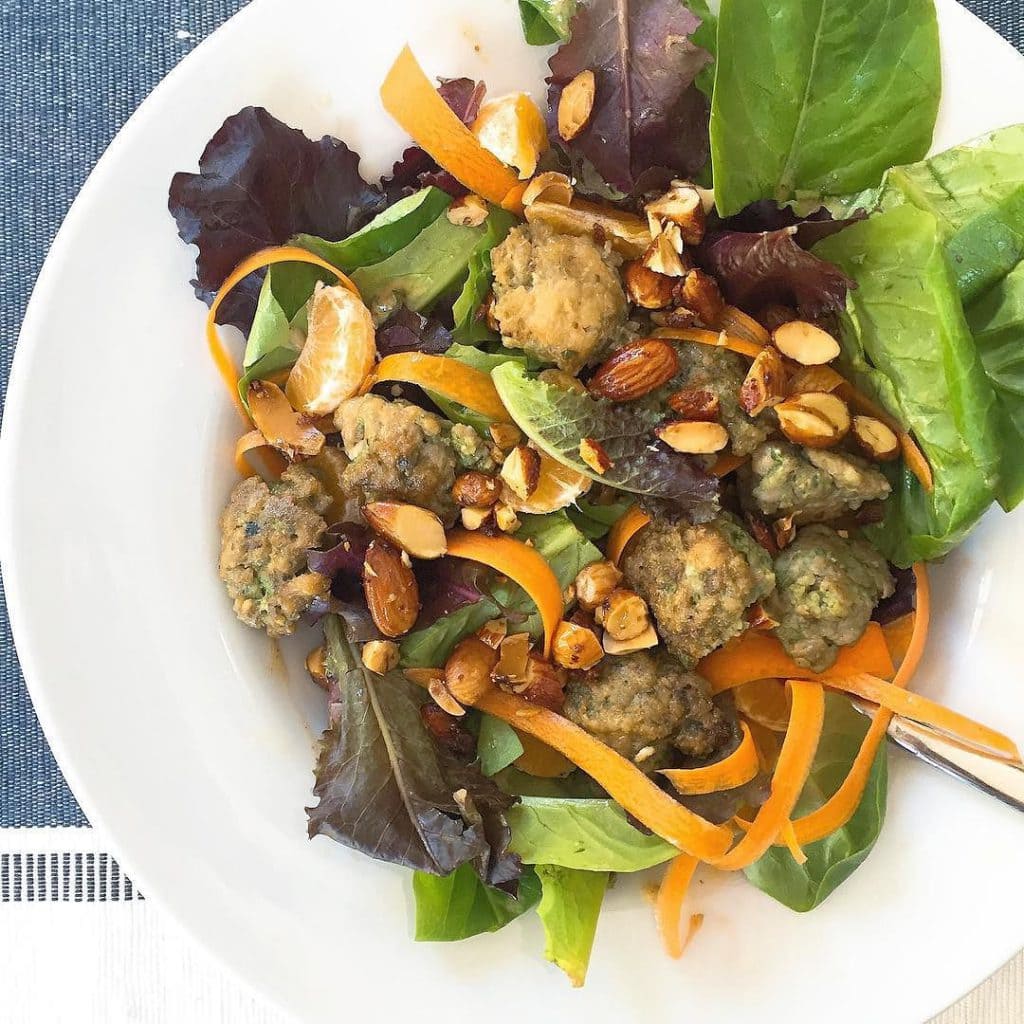 Here's one of my lunches that I have been eating on repeat lately. I had some leftover Chicken Liver Pesto Meatballs so I threw it on top of some mixed greens and topped it with my Spicy Thai Dressing and Spicy Candied Almonds.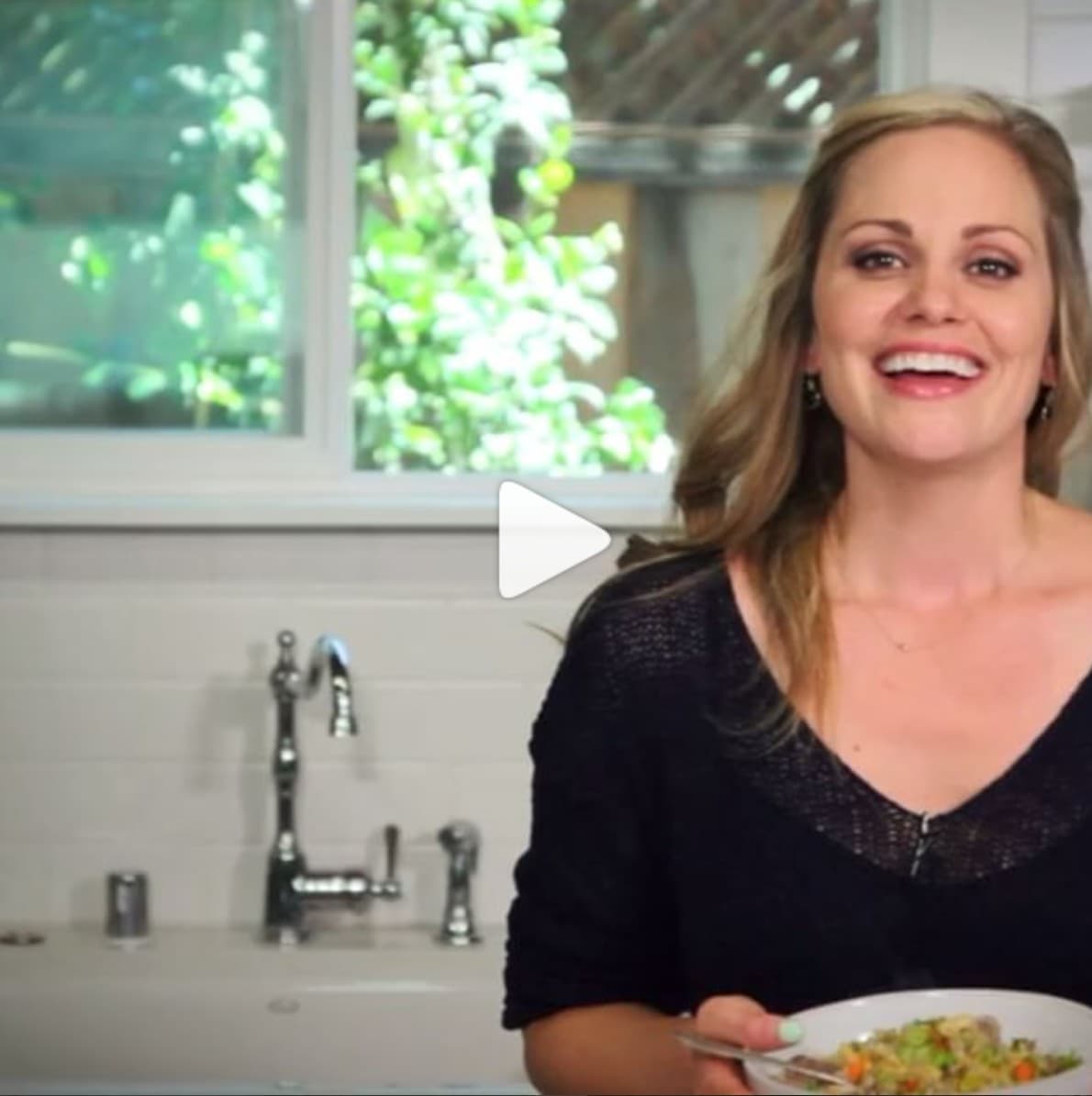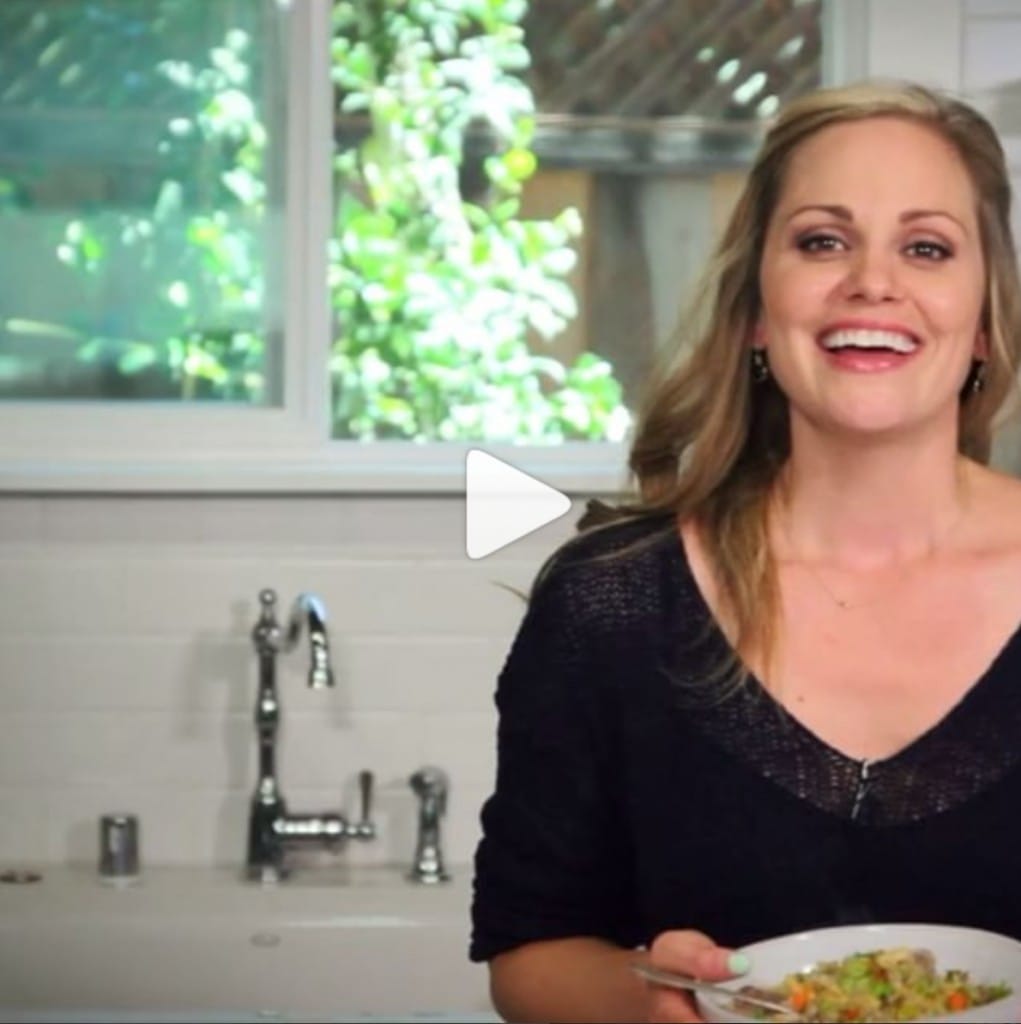 I recently uploaded a brand new recipe on my YouTube channel for Beef Fried "Rice". Click HERE to watch it now! And click HERE to get the recipe!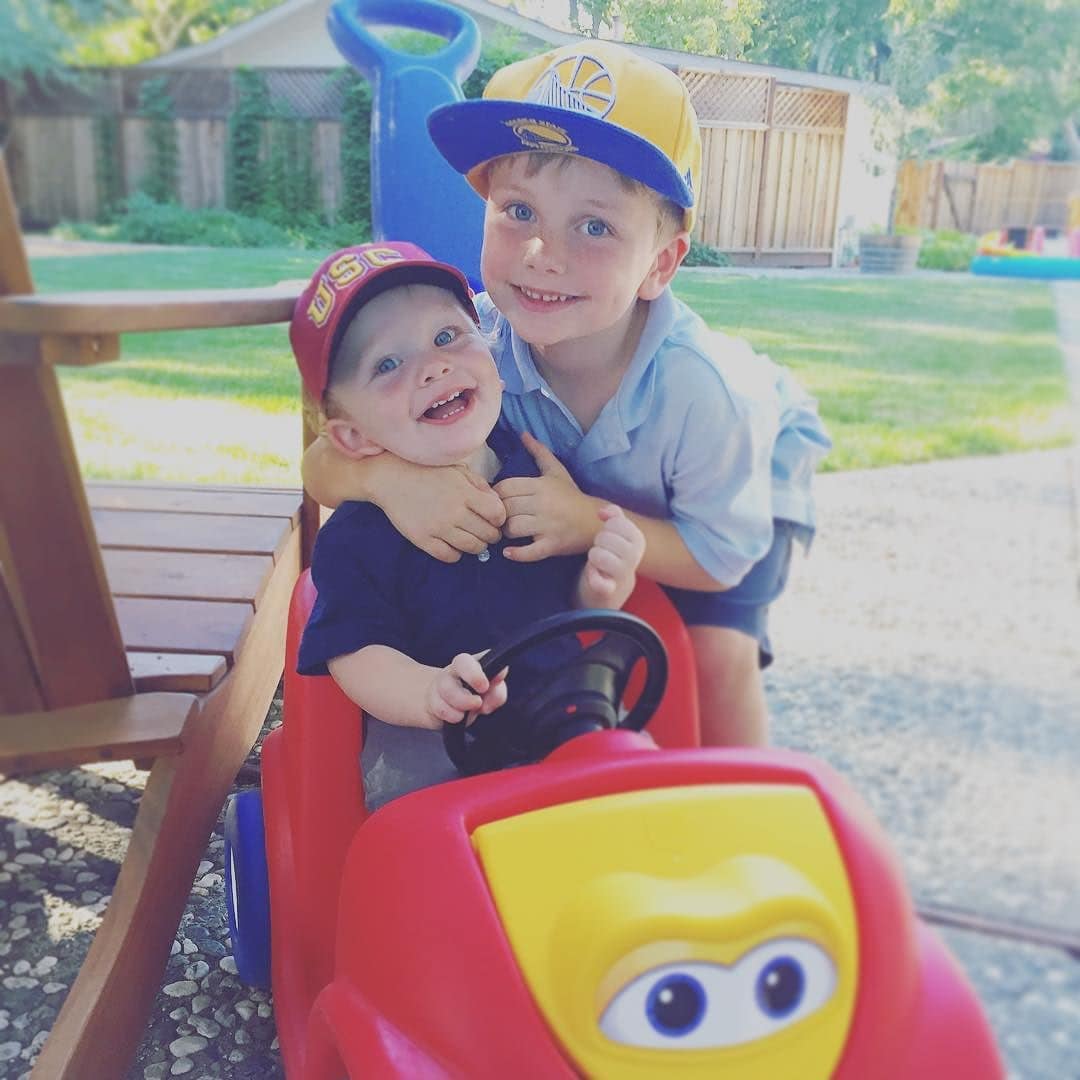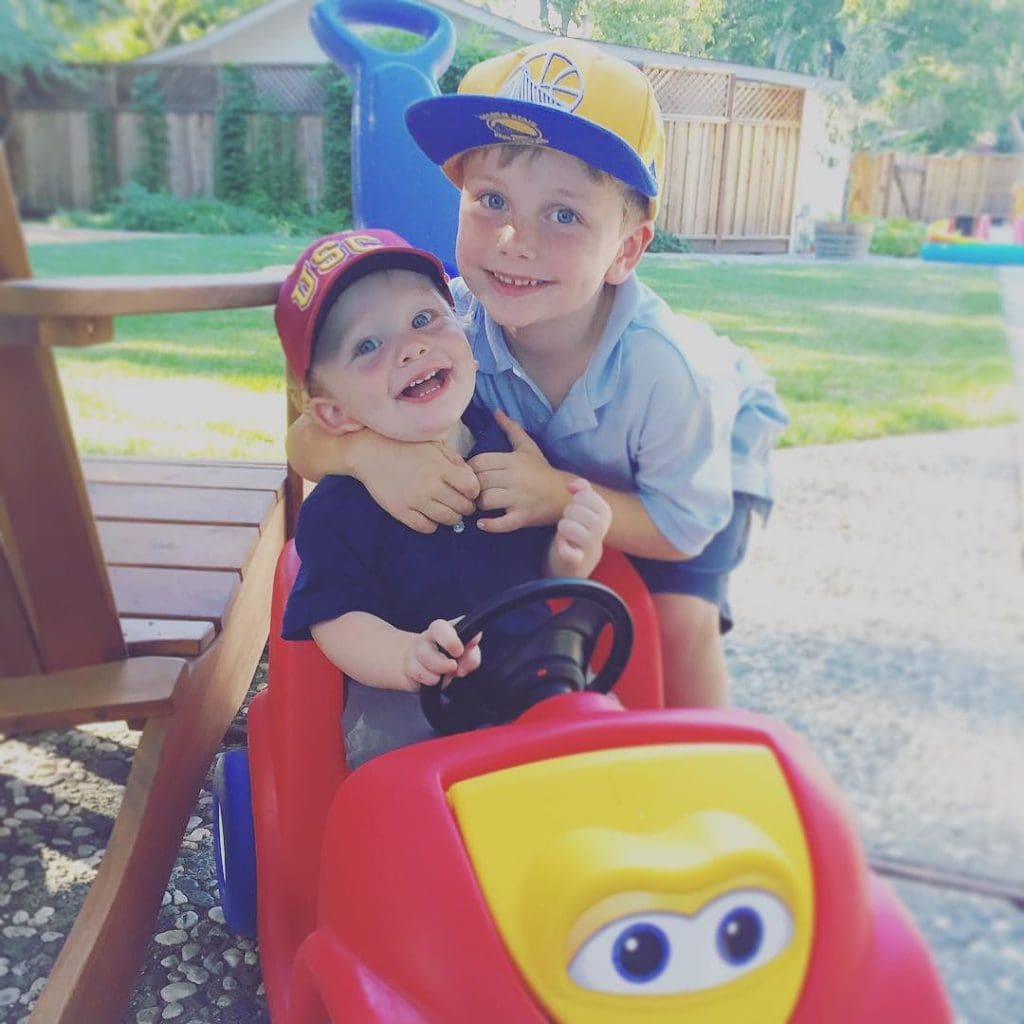 These two brothers make me so happy.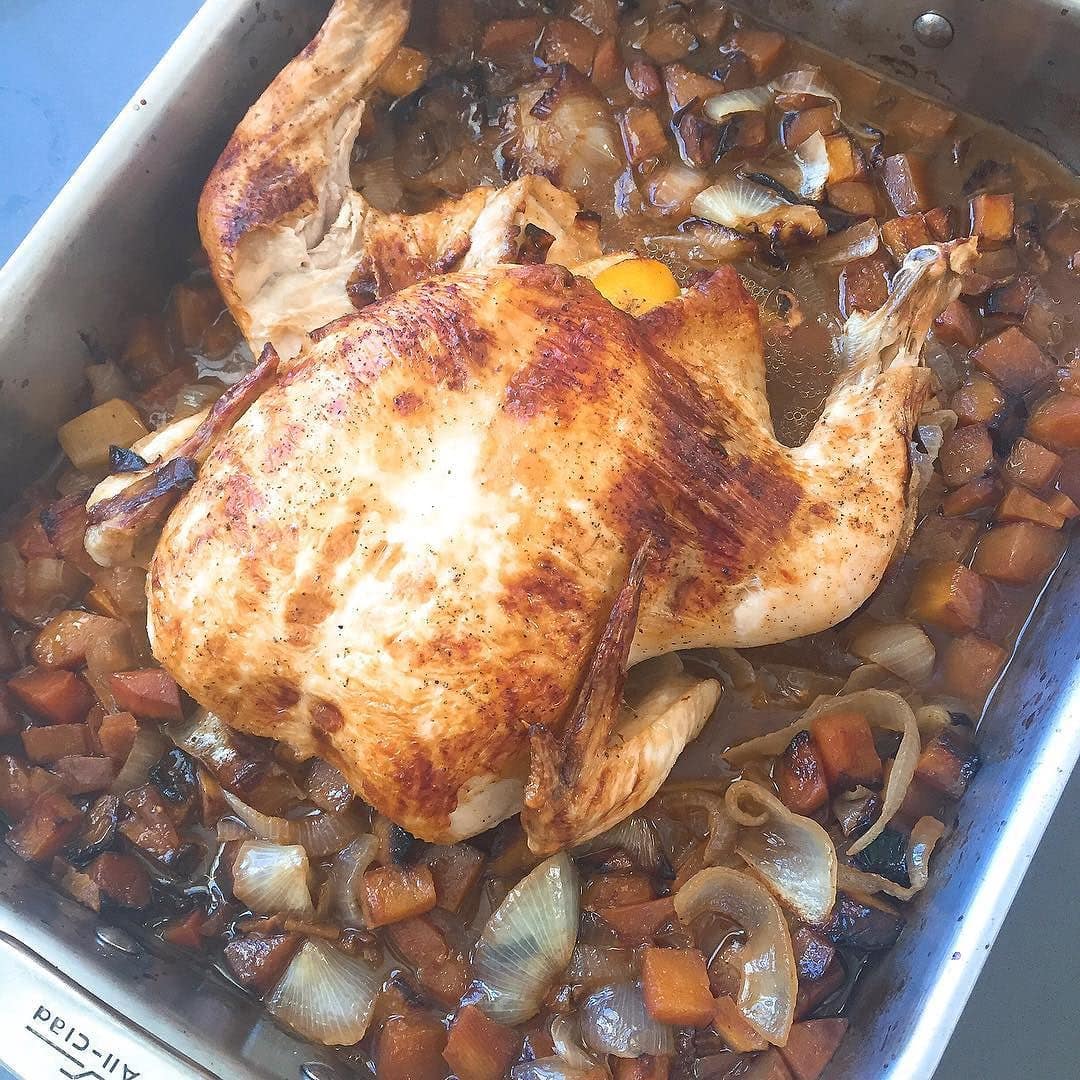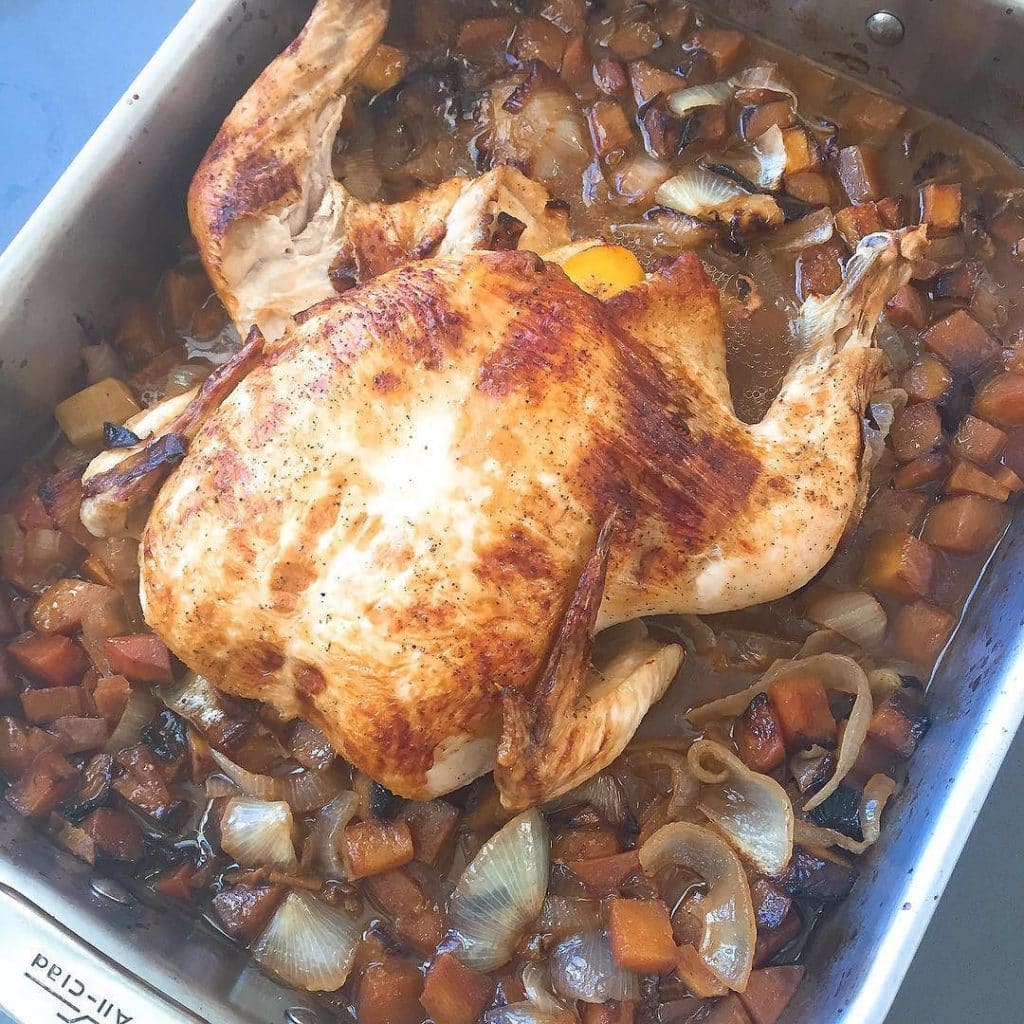 Ryan's been getting home pretty late recently with his new commute, so my mama brought the kids and I dinner one night this past week!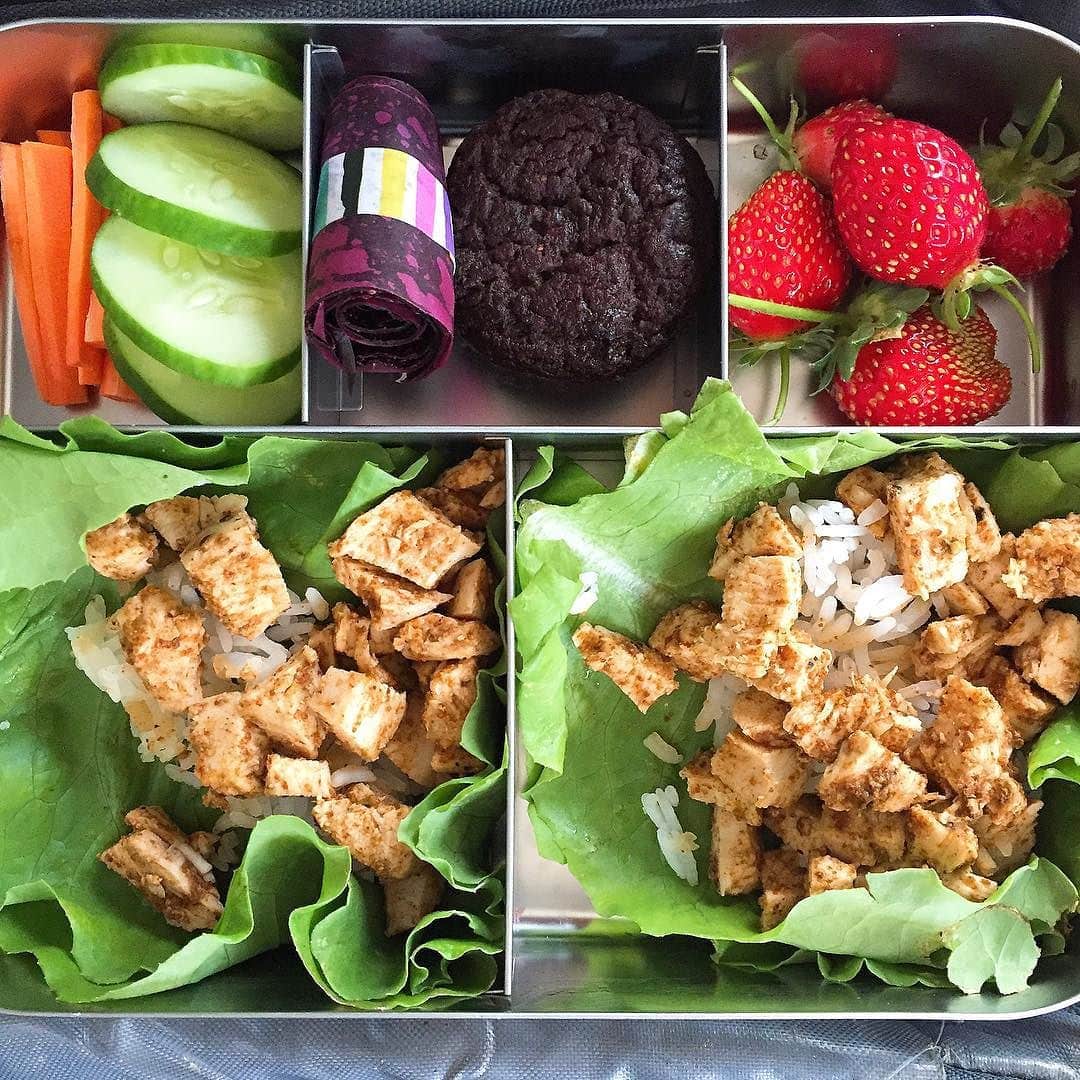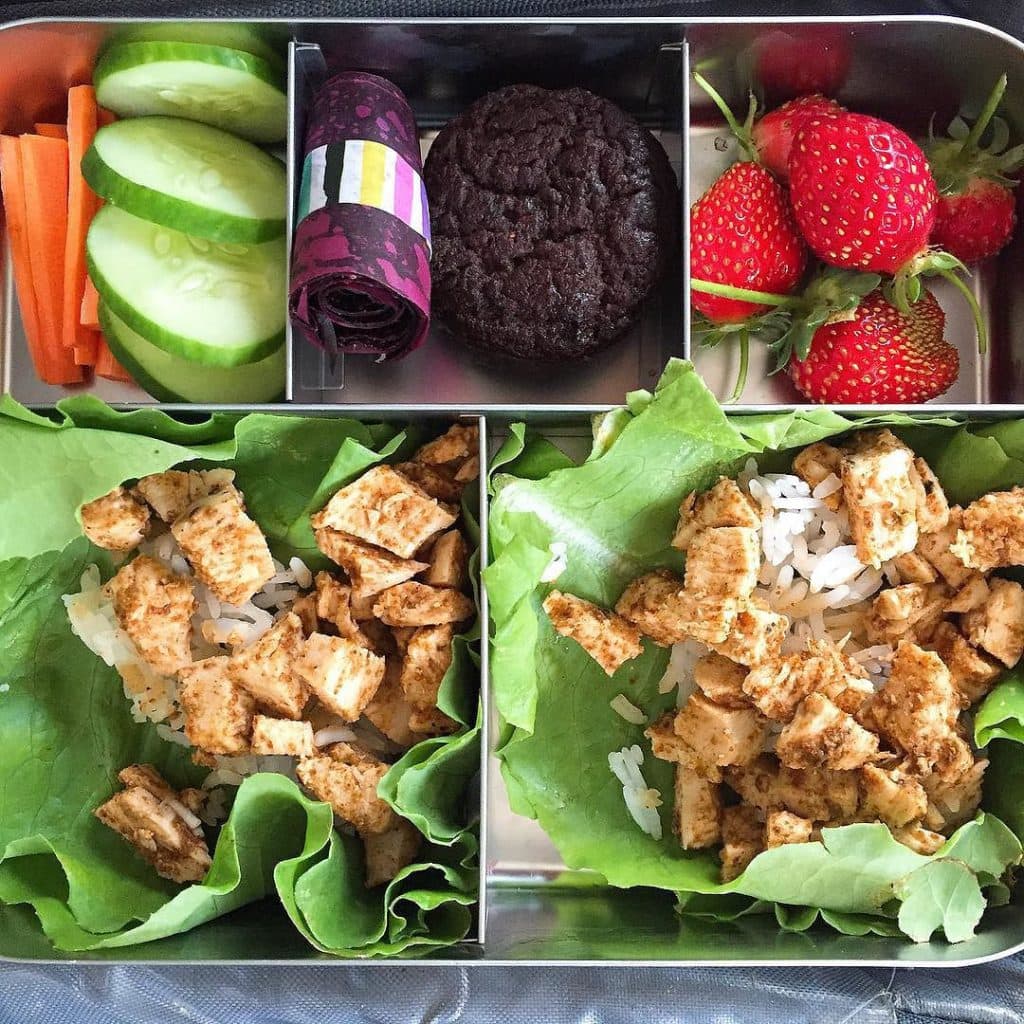 Here's one of Asher's school lunches this week! It's just gluten-free because he likes rice in his tacos. The seasoning is from my Meals Made Simple book, and there's also a nut-free chocolate zucchini muffin and fruit roll-up which he loves and they both store great! Be sure to follow me on Instagram for more lunchbox inspiration!