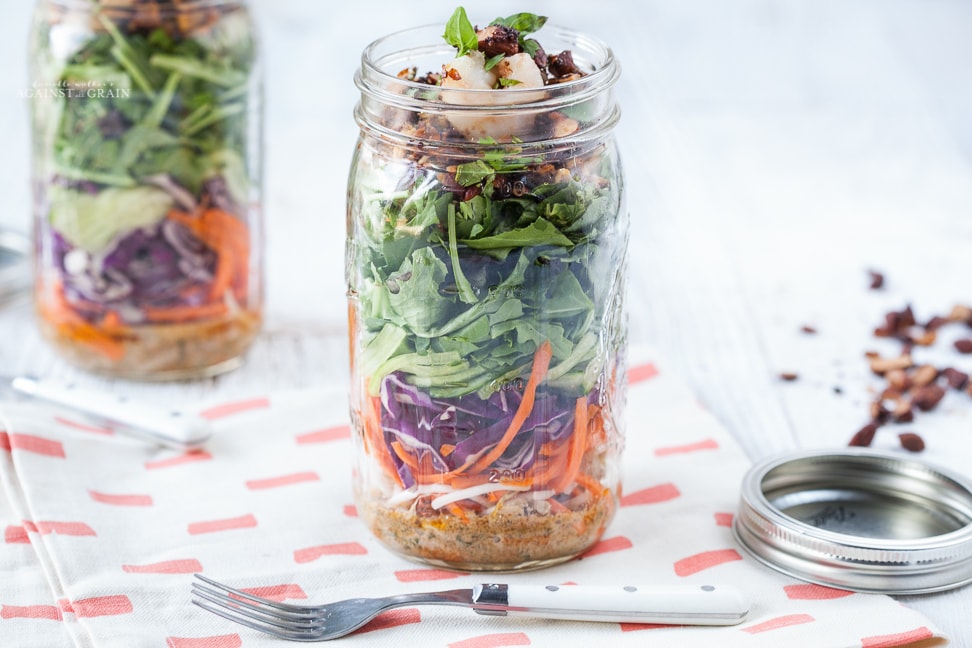 Mason jar salad recipes having been popping up all over my Pinterest boards lately, and I haven't had much need to try them being that I work from home until now! However, we've had a few outings and short road trips where I have wanted to bring something healthy to eat, so I figured now was the time to try a new recipe for Thai Green Salad with Shrimp.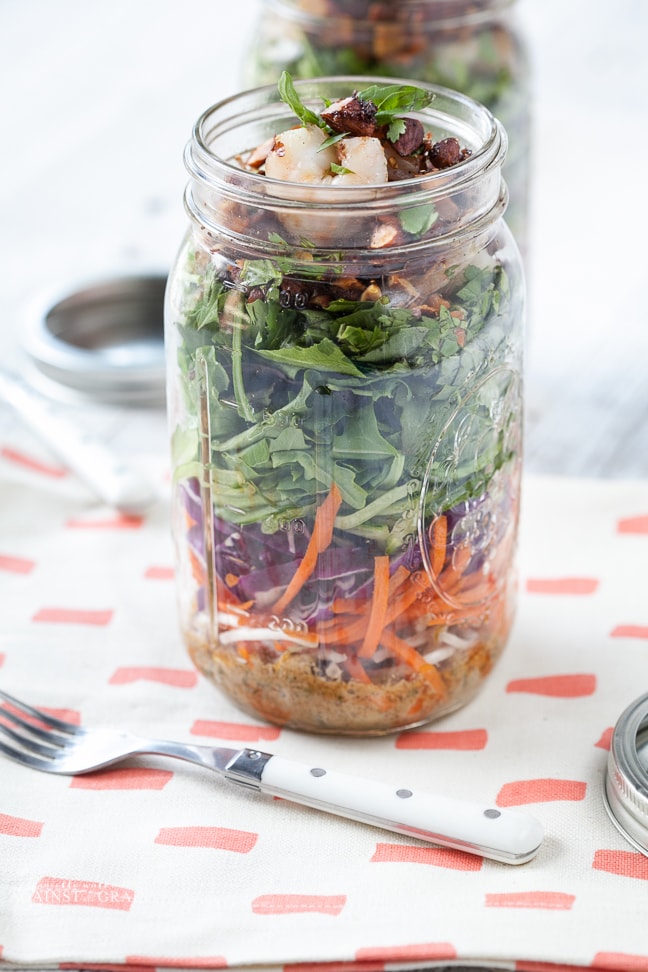 This Thai Green Salad with Shrimp and Spicy Almond Dressing won't disappoint those of you with a palate for Thai food! It has so many bold flavors that meld together so well. It's nutty and a little spicy from the almonds and dressing, and refreshing from all the vegetables! This is a great recipe if you're tired of taking a bland lunch to work.
It's such a fun and easy recipe to make ahead of time because you can just throw it in a jar or bowl and go. If you end up putting it in a jar like I did above, just make sure you put the dressing on the bottom so that it doesn't make the rest of the ingredients soggy. I have found myself snacking on these spicy almonds all week long and throwing them on top of all of my salads.
If you're short on time you can make the spicy almonds up to five days in advance for this salad. They are so crunchy and delicious, you'll find yourself snacking on them all week or adding them to other salads. You can also make the spicy almond butter dressing two days ahead of time. Just make sure to re-blend the dressing before serving.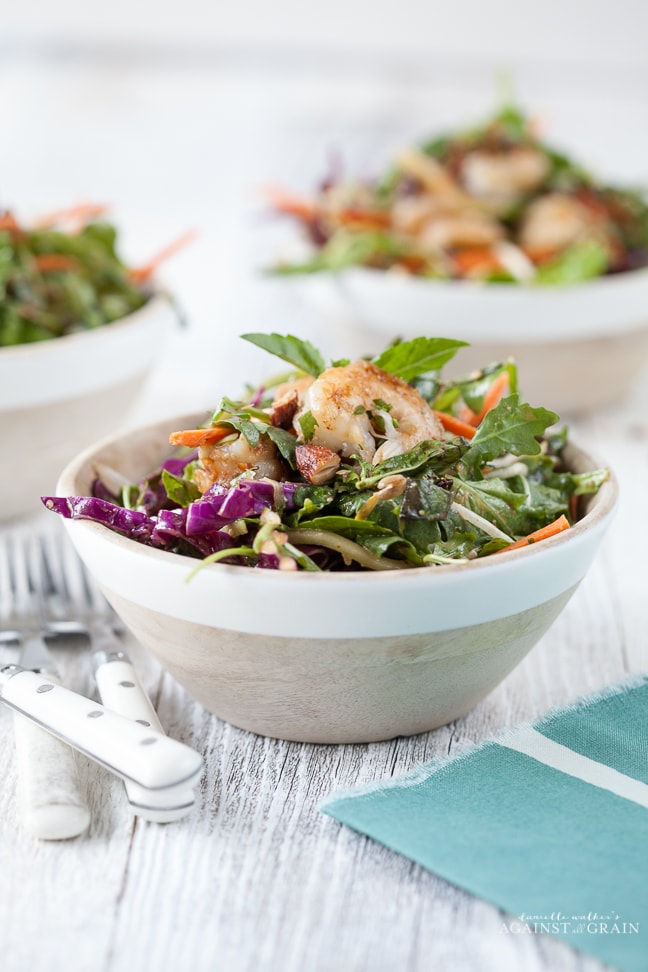 This recipe was created specially for Almonds.com. Head over to Almonds.com/DanielleWalker to see the other 4 recipes in my collection!