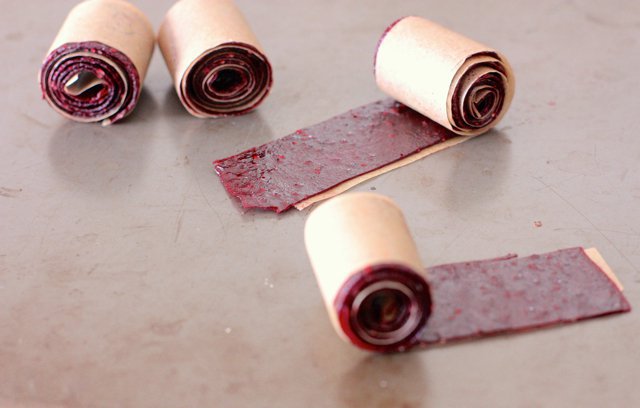 We took a road trip last week and as I was packing up snacks to keep my little guy busy during the drive, I realized that I had a few containers of berries that needed to be eaten before we left. My son loves fruit leathers and I usually just spring for the expensive organic ones at the store, but they usually have added sugar. I'd been wanting to make them from home in my dehydrator for quite some time but just never got around to it, so this seemed like the perfect occasion. I developed the Homemade Fruit by the Foot to be cost effective and delicious!
Of course, we had to do a taste test to make sure they would satisfy him on our trip. I'm always so relieved and excited when Asher eats the things I make. He's my biggest critic, aside from my husband!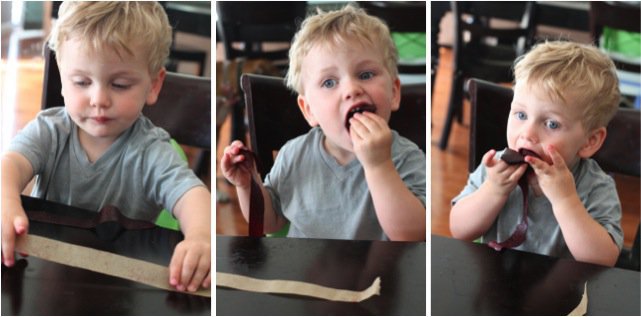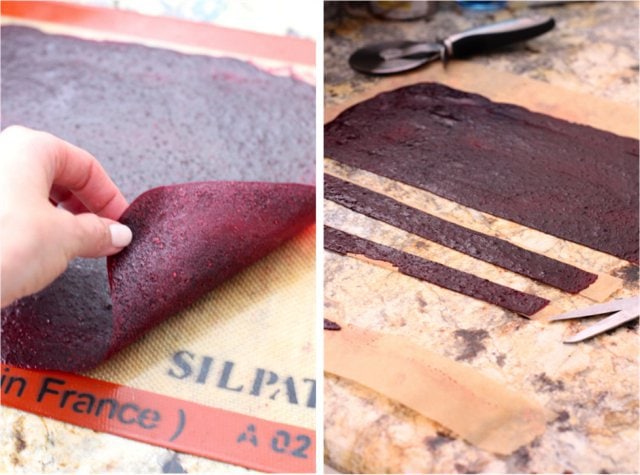 If you used a SilPat, gently lift from the corner and peel off the rectangle. Lay it on a piece of parchment paper, then cut into 1 inch strips using a pizza cutter or knife. Next, use scissors to cut the parchment into strips in the same size. Roll them up and keep in an airtight container for a week. If the rolls come undone, you can secure the end with a small piece of tape. It's that easy to make homemade fruit by the foot!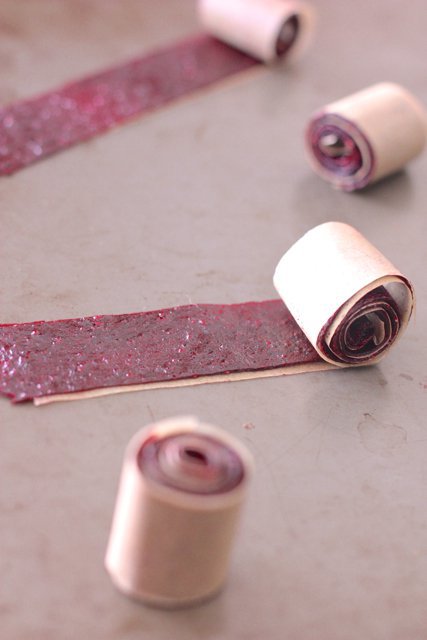 Shared with Slightly Indulgent Tuesdays