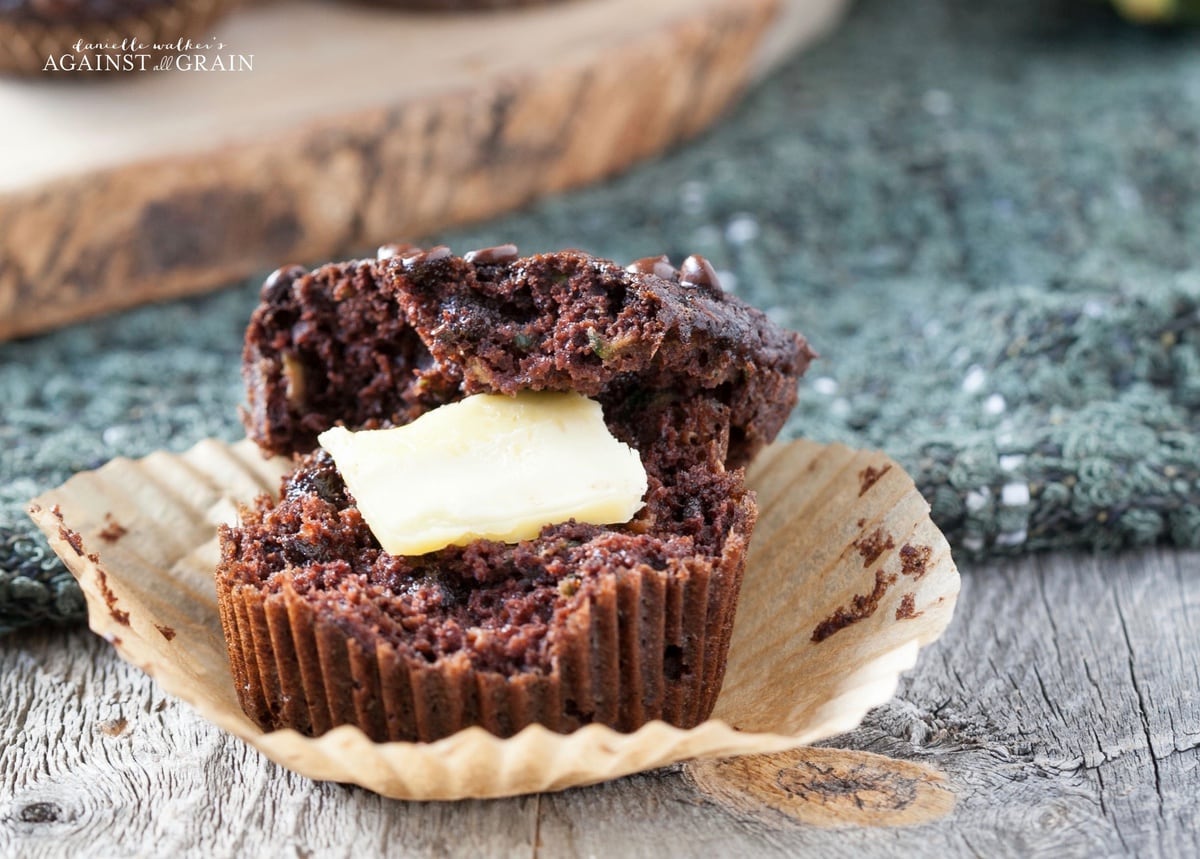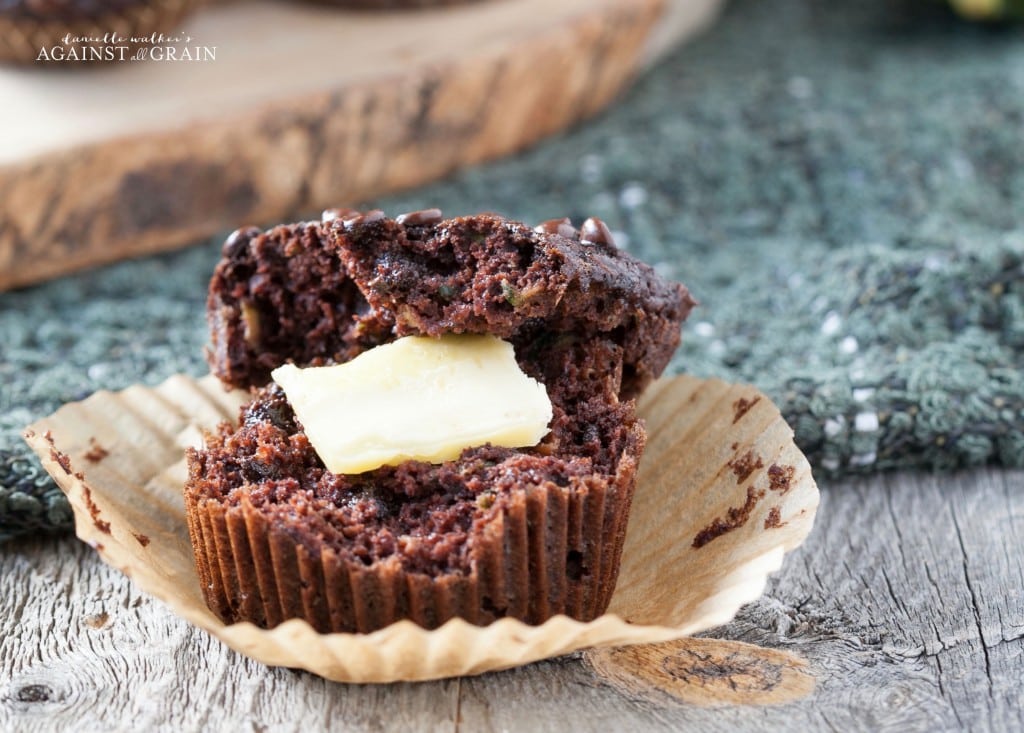 If you've got a sweet tooth but don't want to feel guilty indulging, then these gluten free chocolate zucchini muffins are for you! They are moist and fluffy, plus they're nut-free! I always want to find new ways to create yummy recipes for people who have specific allergies… like nuts and eggs. This is definitely a difficult task that I've taken upon myself, but I know that if it's successful, it's so worth it!
With Asher going to school and it being our first year packing lunches for him (what!? they grow up so fast!), I'm even more aware of all the allergy talk at schools and what you can and can't pack in your kids' lunch. Nut-flours are a huge go-to for grain-free families, so when I heard that most schools are nut-free, I knew I had to do a little work! With this recipe for nut free chocolate zucchini muffins, you can pack a yummy nut-free, grain-free, gluten-free, dairy-free, and chocolatey treat for your kids to enjoy!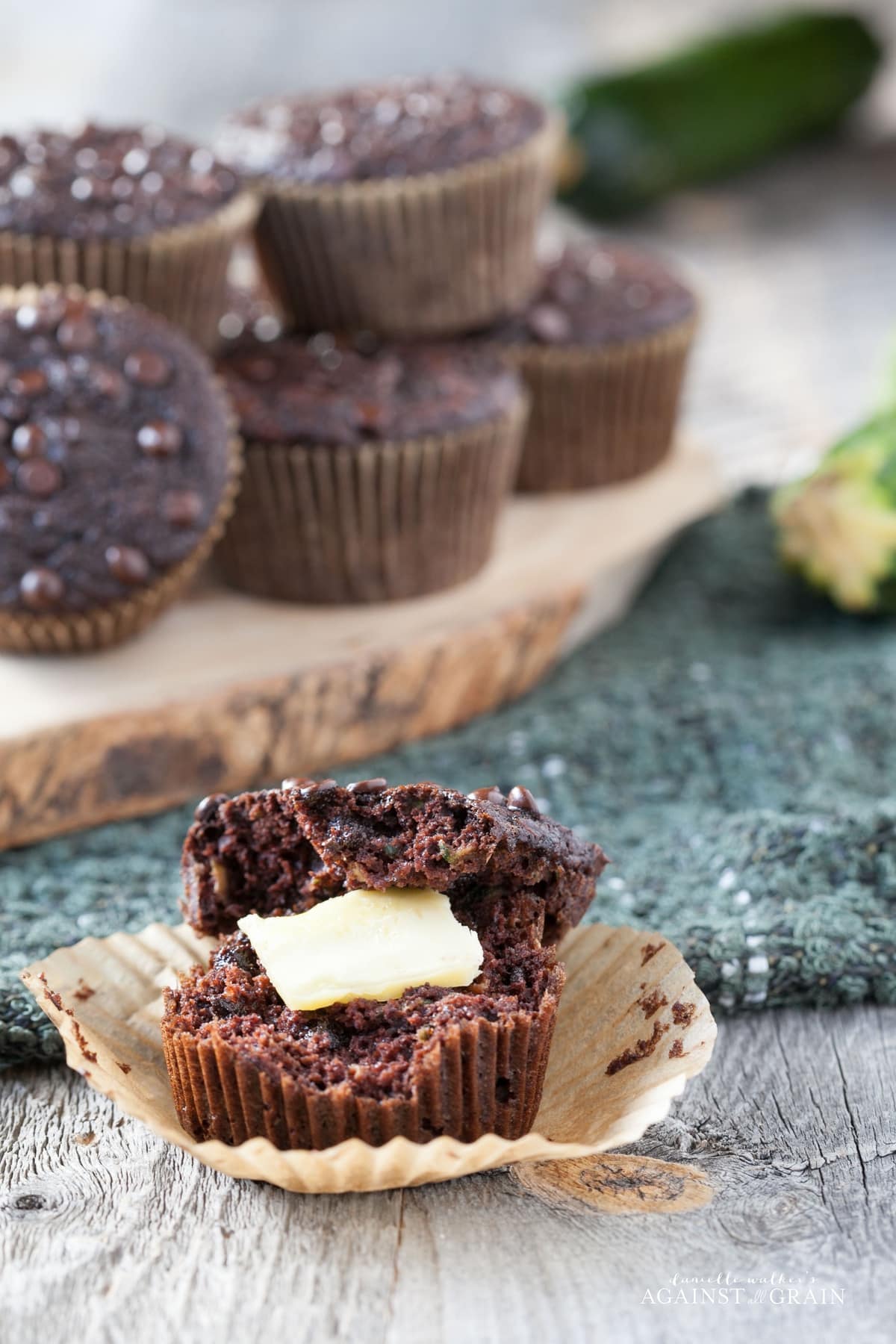 Here are some tips for your freezing and reheating needs:
I usually bake these as minis, because 1 is enough sugar for Asher in the morning or a treat at school! They take about 12 minutes to bake.
Freezing: Let them cool completely then freeze in a Ziploc or a resealable container.
Reheating: I take a few out at a time and keep them in the fridge, so they're ready to be eaten. If you want to eat them directly from the freezer, throw them in an oven or toaster oven at 350° F for 10 minutes to thaw and heat.