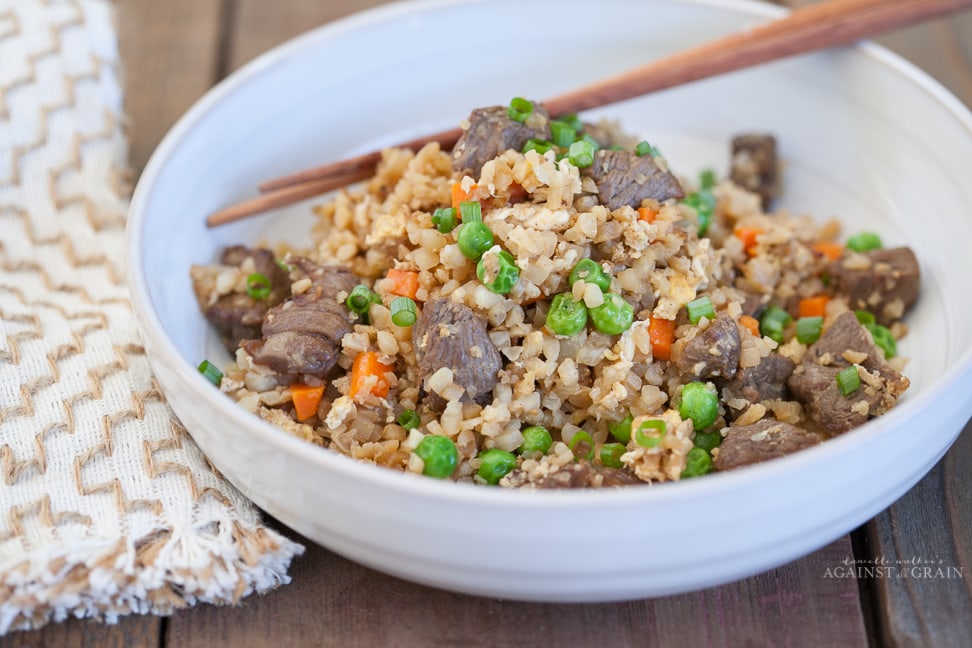 I'm always looking for ways to incorporate more vegetables into my kid's meals, and using cauliflower for rice in this Beef Cauliflower Fried Rice recipe is a great way to do so! This flavorful stir-fried dinner is super simple to make, and your family will love the cauliflower fried rice! I have loved buying the riced cauliflower lately from Trader Joes just to cut down on a step and cleanup, but cauliflower rice is also so easy to make at home. Check out some other cauliflower recipes I have here.
Watch me Make my Own Cauliflower Rice
You can watch my tutorial for that here.
Be sure to watch me make this entire recipe over on my YouTube channel as well!  Click here to watch it now.