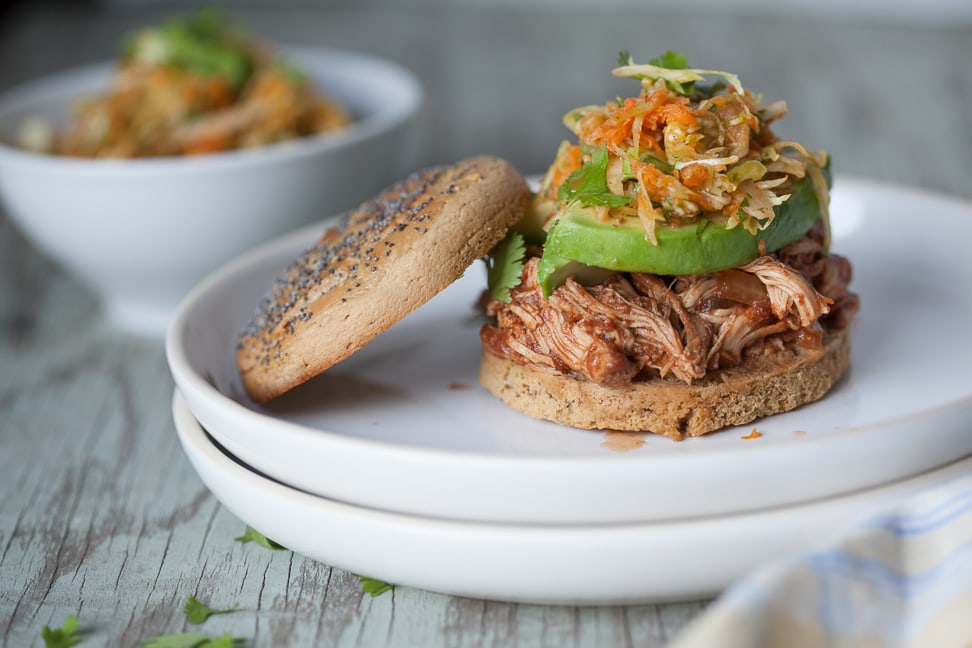 After picking up my beautiful friend Andie Mitchell's new cookbook, Eating in the Middle, I couldn't wait to flip through the pages and find some recipes that I could paleo-fy and enjoy. I curled up on the couch and scanned through the pages and ended up spending almost an hour looking at the book and dog-earing almost every page! There are so many recipes in here that only need a few subs to make them grain-free and paleo, which I absolutely love.
Andie and I met last year at the Cherry Bomb Jubilee when she introduced our panel on healthy eating. If you don't know Andie's story, you should grab her first book It Was Me All Along where she chronicles her story of struggling with obesity, losing weight, and finding balance through life. It's so easy to eat mindlessly and not think about what we're putting into our bodies, and Andie shares how she stopped that habit and started eating healthy. And now she's back at it again and changing lives with her cookbook!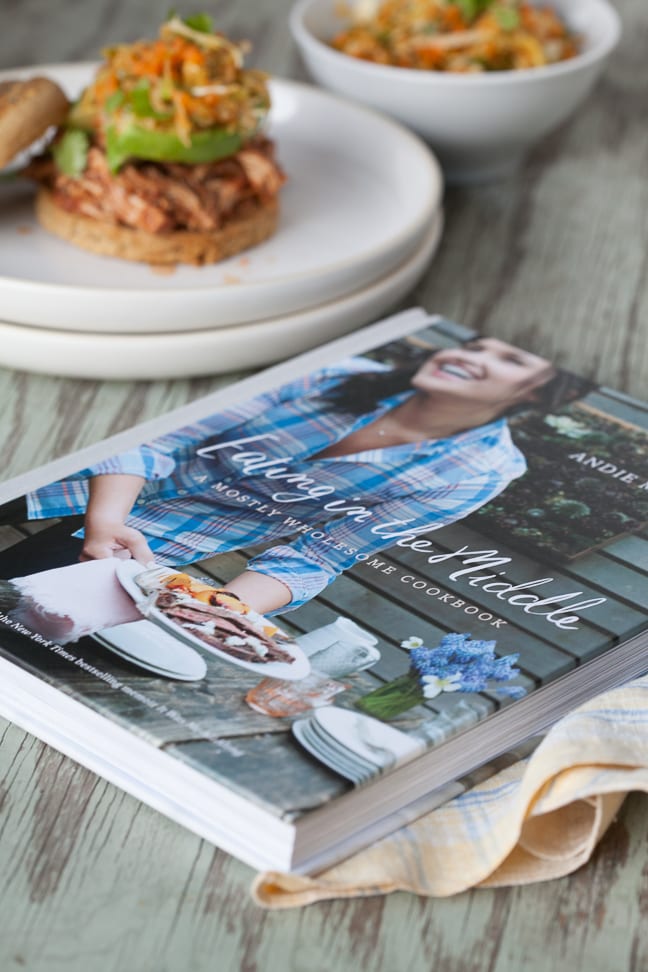 I had such hard time picking what recipe to make and share with you all, so I took to my husband Ryan and asked what he'd prefer. He asked me to make the Southwestern Pulled Chicken Sandwiches with Cilantro Lime Slaw… and let me tell you, I'm SO glad he did! First of all, this recipe is ridiculously easy. You basically throw it all into the slow-cooker, let it do its thing, come back hours later, and you have dinner.  I had to make 2 minor subs: coconut sugar for brown sugar, and a dried chipotle pepper instead of chipotle in adobo since they often have wheat or soybean oil.
I chose to serve the succulent pulled chicken over my Grain-Free Sandwich Rolls, but we ate the leftovers simply wrapped in butter lettuce, kind of like a taco. I will warn you– these sandwiches are messy, but it's so worth it because of the bold smoky flavors and refreshing lime-y slaw that it's paired with.
I decided to create a little list of some easy substitutions that you can use throughout the book. Check them out below!
Butter– Ghee
Brown Sugar– Coconut Sugar
Sandwich Buns– Grain-Free Sandwich Rolls, Wraps, Grain-Free Bread, or Butter Lettuce
Rice– Cauliflower Rice
Mashed Potatoes– Mashed Cauliflower or Parsnip Turnip Puree
Potatoes– Hannah Sweet Potatoes
Pasta– Zucchini Noodles, Spaghetti Squash, Butternut Squash Noodles
Soy Sauce– Coconut Aminos
Panko Bread Crumbs– Almond Flour or Finely Ground Macadamia Nuts
Heavy Cream– Cashew Cream or Coconut Cream
Milk– Almond Milk
Cornstarch– Arrowroot Starch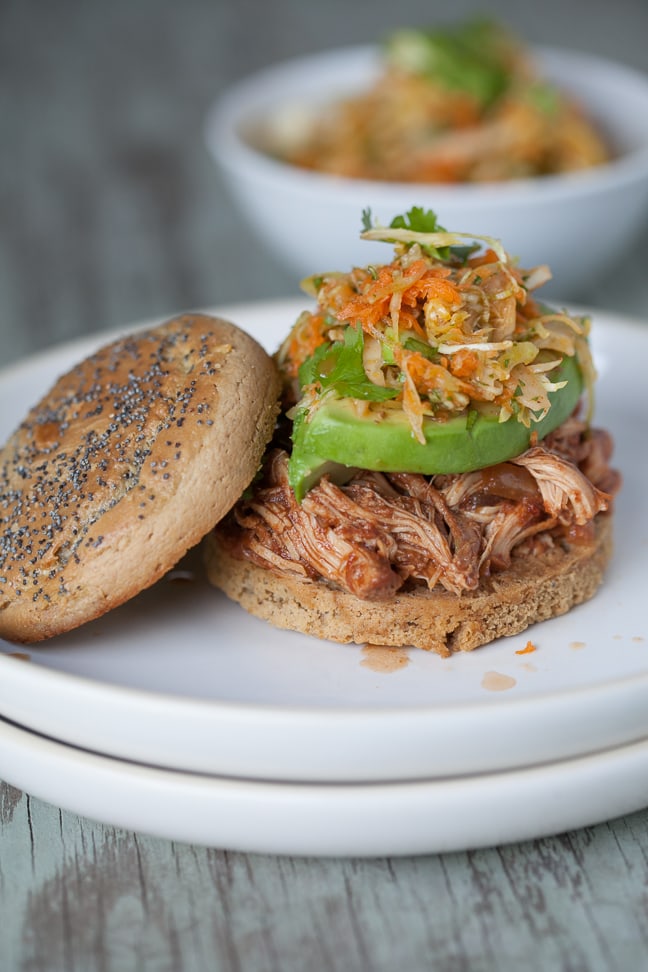 You can find Andie's book at most any bookstore, Amazon and even Kindle! Grab your copy HERE!