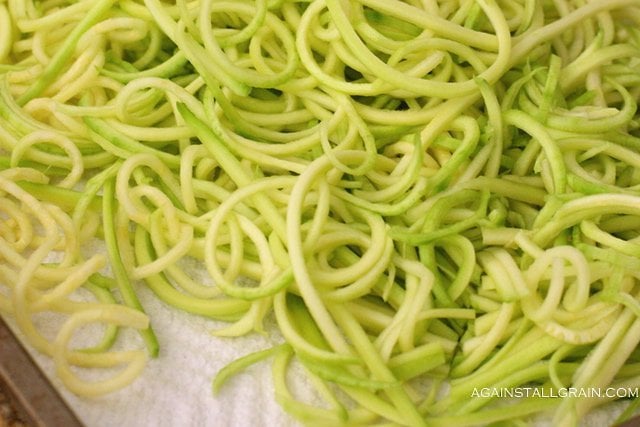 There's plenty of silly names for zucchini noodles: zoodles, zusketti, zuttuccine.
Strangely, we call zucchini "zukes" (and and cucumbers "cukes") around this house. Because the original is just too long to say right?
Call them what you wish, but Zucchini noodles are kind of like the new spaghetti squash. Or at least they are during the Summer when this type of squash is in abundance and the spaghetti squash is a little harder to find. I am partial to the taste of a zucchini "pasta" over the spaghetti squash and have been using it more and more since investing in this World Cuisine $35 spiral slicer I found on Amazon. It makes noodles that go on for miles and can be slurped up Lady and the Tramp style.
I've found that I prefer to peel and cook the noodles so they soften and take on the texture of a starchy noodle. However, zucchini is one of those vegetables that is not appetizing to me in it's raw state, so it's really a matter of preference. And, while the skin does have a lot of vital nutrients, these noodles are much closer to a real noodle when they're peeled.
Here's a quick tutorial on how to prepare these lovely noodles. Serve them with any sauce you'd like: from dairy-free Pesto Alfredo to a simple Marinara with Meat Sauce.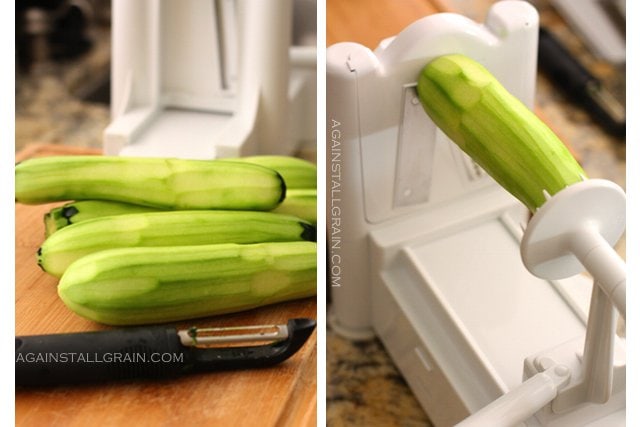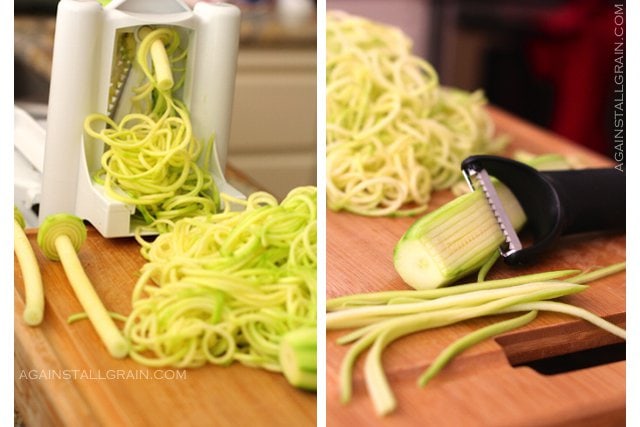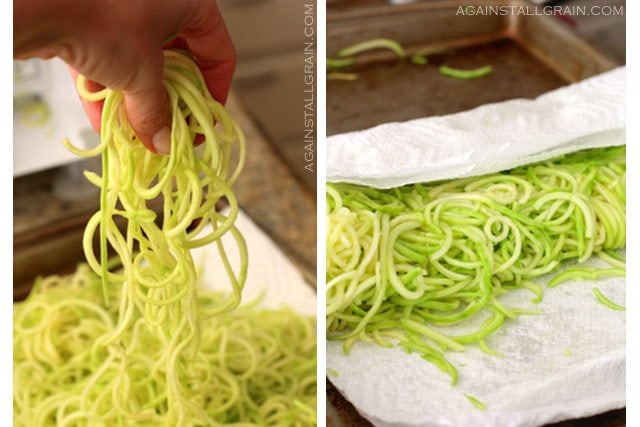 Serve the noodles under this Italian Meat Sauce from page 172 of my new cookbook Against All Grain