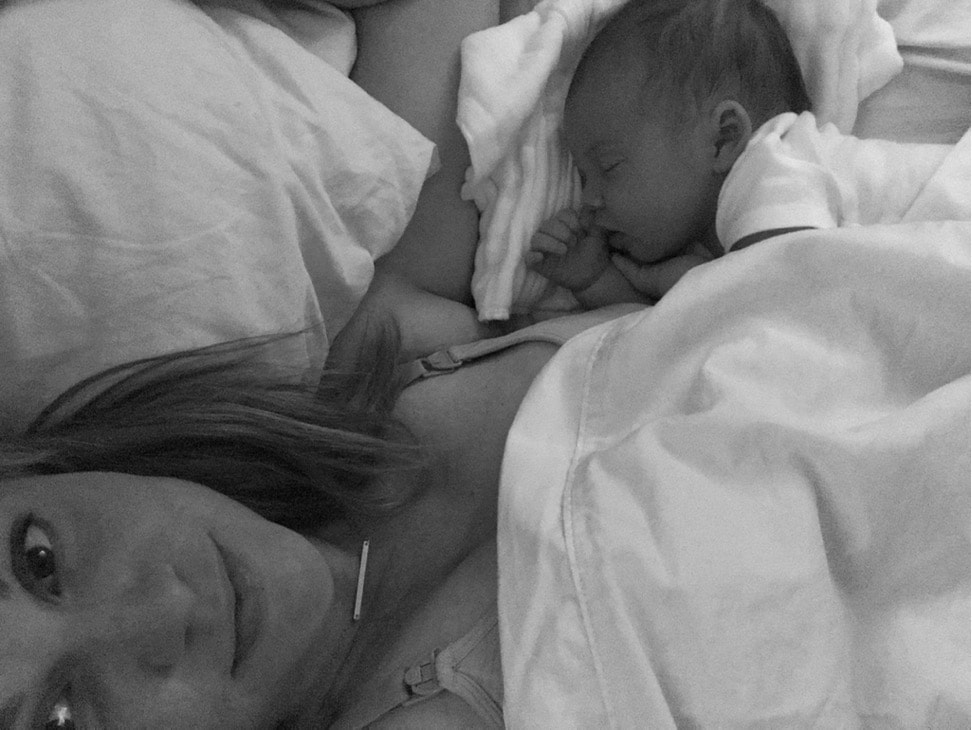 The dichotomy of grief.
I've come to appreciate that the reason we can fully receive and rejoice in gifts like sweet Kezia is because we are no strangers to deep grief. Allowing ourselves to feel and express the emotions that come with losing our first daughter Aila brings daily bits of healing, makes us stronger, and causes us to appreciate every little light that illuminates the dark tunnel that is grief.
The saying is "there's light at the end of the tunnel." With child loss, I'm not certain the tunnel will ever end, but there certainly are lights throughout the tunnel. Like this precious miracle breathing on my chest, snuggling with my 3 beautiful living children on the couch, the sun shining and flowers blooming, knowing that your work is having an impact on people's health and wellbeing, or even that sharing your own grief is helping others heal. And if you choose to see them, and not get swallowed up by the darkness, those lights get more and more frequent the further you get in the tunnel.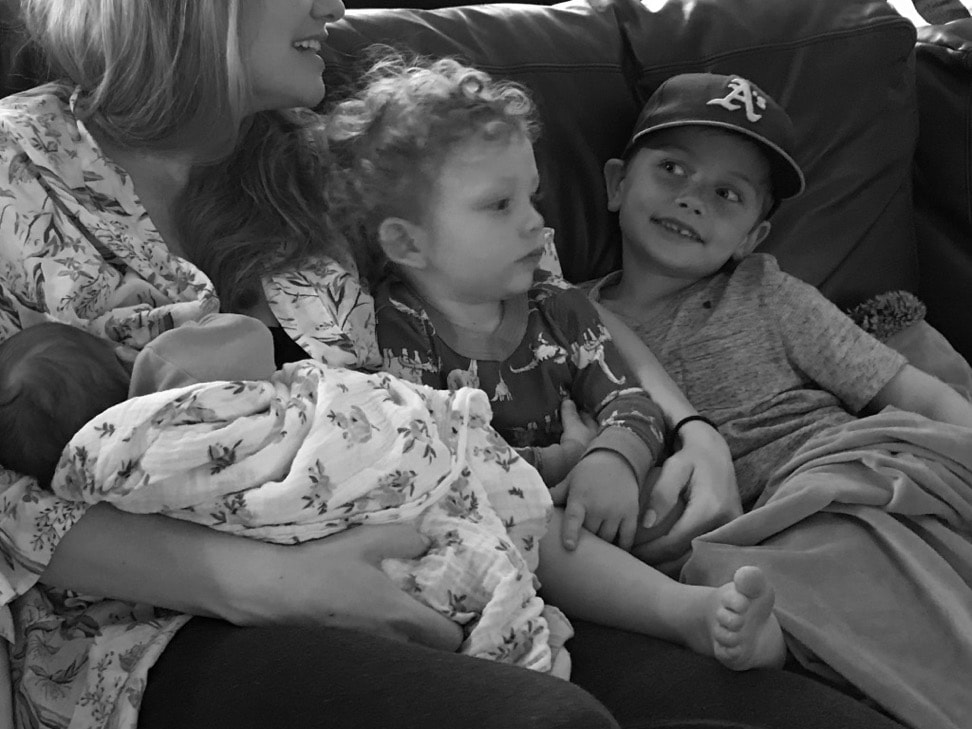 3 years ago today I was in labor in a hospital room, with newborn baby cries permeating each wall, and joyful parents strolling the halls with their bundles in their clear bassinets. I had just gotten an epidural, knowing that as it activated, I would feel my daughter move inside of me for the very last time. I labored all day, not knowing if my baby would be born alive, and knowing fairly certain that if she was, we'd only have moments with her. She was born at 7:53pm this day 3 years ago, and what a gift it was that we had 46 minutes with her on this Earth. She got to hear our voices, and feel our breath and warm tears on her skin as we kissed her sweet forehead. She got to meet all of her aunts and uncles and her 4 grandparents. And she got to hear from her mommy and daddy how they loved her, were proud of her, and that she was released to be made whole in Heaven and live a life without pain and suffering. Now those same newborn cries that surrounded and haunted us that night are ever present in my own room and I'm thankful for each one.
When I first found out I was pregnant with Kezia and plugged the dates into an online due date calculator, it actually came back with June 22-25. While the pregnancy happened just a little earlier than we had planned, I knew those dates were no coincidence, but a gift from God. And a tiny piece of me hoped that the date overlap was a sign we were getting our Kezia.
Typically it sneaks up on me towards the end of May, but this year, Aila's birthday has been staring me in the face throughout my entire pregnancy. As I counted down the days to Kezia's arrival, I knew Aila's birthday was just around the corner afterwards. I wasn't sure how I would feel. My boys were born in August so June was typically my month to haul up and grieve. It was her month. The one time during the year that we could just remember her. How would it feel to celebrate new life, or a sweet little girl's birthday each year, only to follow it with such sadness just 12 days later?
I heard the word redemption floating around quite a bit after having Easton, and again with Kezia. While I know it's meant with no ill-intent, it's always bothered me when people refer to subsequent pregnancies and children as redemption. I don't believe the loss of a child can ever be redeemed here on Earth. To redeem means to get or win back, to free from pain or distress, to change for the better, or to make worthwhile. I will never get my daughter back, I will never stop missing her, her absence will never be worthwhile. But I do believe that God gives us gifts as reminders that He is there, the lights in the tunnel, along the way, and that we will see full redemption in Heaven.
I will say that while holding her sister in my arms now, safe and healthy, as we celebrate Aila's birthday brings along a myriad of emotions, the overwhelming emotion is gratitude. It almost softens the blow slightly. I'm soaking in every second of every day, every yawn or gas-smile, every middle of the night feeding and every tiny finger and toe. I'm just so grateful that we get to keep her, because I know what it feels like to lose her.
Today, we'll visit my first daughter's grave as a family. We'll talk about what she may be like as a rambunctious 3 year old, and also what she may be doing in Heaven to celebrate her birthday. We'll eat gluten-free pizza (our tradition because I craved it constantly with her) and Asher will blow out her candles. But we'll also thare at this new baby in wonder and relish in all her newborn glory, and we'll sit and watch the boys play joyfully in the backyard
That's grief's dichotomy. It seems impossible to have so much joy and gratitude in the same space as so much pain, but they can coexist and today they're both ever present.
Happy 3rd Birthday baby girl. We miss you everyday and can't wait until all 6 of us are reunited and can celebrate this day together.
Further Reading
Aila Jane Walker | June 24, 2014
Remembering Aila : Pregnancy and Infant Loss Awareness Day
Kezia Elisabeth Walker | June 12, 2017